After getting your new iPad Pro, you might wonder if you should get AppleCare+ or insurance. Yes, most people should buy AppleCare+ for their iPad Pro. If something happens to your iPad in near future, this extended warranty will be the cheapest solution to your problem. Here is everything you need to know to decide which one to get, AppleCare+ or insurance for your new iPad Pro.
What is Apple's standard warranty?
When you buy the iPad Pro you get a standard-level warranty for free, which includes:
One year limited hardware warranty
90 days of free technical support
If you face some problem after buying the iPad or your built-in softwares aren't running the way they should during the first three months, you can call 1-800-APL-CARE and get help over the phone troubleshooting your issue. Whereas for physical damages, the battery, RAM, hard drive, keyboard, mouse, or power cord fails, which is not due to accident or intentional damage, you can repair or replace it. This will include problems like when your iPad doesn't turn on, can't retain the charge, or some random damage within the first year of ownership. Whereas, if you take a look at the AppleCare, it does not include any accidental damage. Thus, you can't replace or repair your iPad if you drop it or get it wet. Thus, AppleCare+ gives you more benefits.
AppleCare+ extension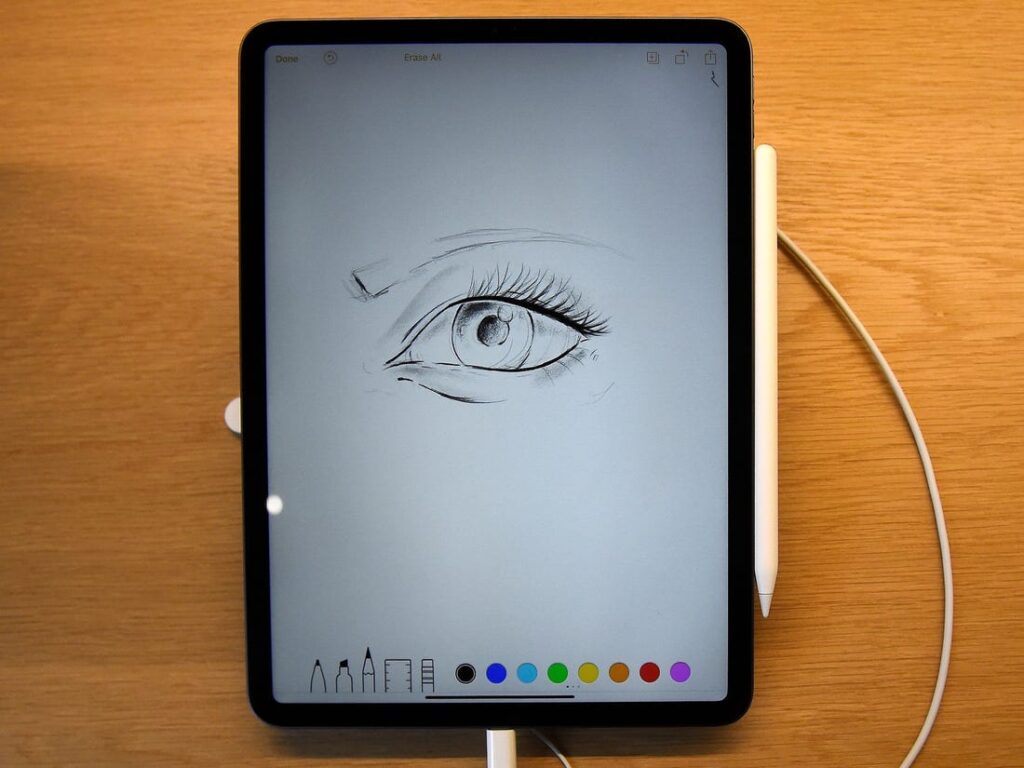 For AppleCare+ you need to pay an additional $129 (or $5.99 per month for two years) for the iPad Pro and you must buy it within 60 days of purchasing your iPad. You can get it while buying your iPad from Apple, although you can get some extra time to think if you want it or not. With this, you will get a standard one-year warranty to two years, and complimentary phone support for those years. So if you face any problem with your iPad, simply dial 1-800-MY-APPLE and ask for AppleCare, or you can call 1-800-APL-CARE directly.
Moreover, AppleCare+ covers two accidental damages for a $49 deductible, if you break your iPad or drop it in water. Also, you can get an exchange if you break it accidentally. The only thing you won't get from AppleCare+ is if you lose your iPad or it gets stolen. Moreover, it will also cover your Apple Pencil that you've purchased with your iPad. You will get the same device defects in the, and the two accidental repairs cost you a $29 deductible.
You can buy buy AppleCare+ after buying an iPad, within 60 days, from checkcoverage.apple.com. There you will have to verify your serial number and run a remote diagnostic. For this you will have to bring the iPad and proof of purchase to an Apple Store, or call 800-275-2273, with the proof of purchase and to run a remote diagnostic.
Are they other options apart from AppleCare+?
You might get confused about getting AppleCare+ or insurance or to find some other option. Remember that you also get some warranty extensions from credit cards, that covers breakage, or even replacement in case of theft. There are different requirements for different credit card providers. Basically, you will need an account in good standing and have paid for your iPad entirely on that card. Whereas, you will get some extra benefits on premium cards, like gold or platinum.
If you're not sure about getting AppleCare+, just check out the benefits you get from your credit card company. In many cases you will get an automatically extended manufacturer's warranty for an extra year. Although, you won't get offers like you get from AppleCare+, like accident coverage and phone support. If you want to check the benefits your card offers, visit your bank's website or call the toll-free number on the back of your card.
Conclusion- Who should buy AppleCare+?
It is beneficial to get AppleCare+ when you buy your iPad Pro. For $129, you will get benefits and protection against defects for two years. Also, if you somehow break your iPad, you only have to pay $49 for an Apple-certified replacement. Moreover, the best part is the same will apply to your Apple Pencil. Thus single insurance will cover both your iPad as well as your Apple Pencil. Although, if you are not sure about getting AppleCare+ or insurance, just know that you will get an extra time of 60 days after the purchase of the iPad to think about getting AppleCare+.