The Polk Atrium 4 is the ideal combination of sound and size for wired outdoor speakers to deliver sound to your porch and deck. You can acquire a pair for less than $200 and get a broad, full sound. They create greater low end than comparable outdoor speakers of similarly sized, despite not having much bass. The modest size of the speakers allows you to place them almost anywhere and won't block your vision. The Atrium 4 is a tough competitor when you add them all up.
What will you see here?
Price and availability
According to their Amazon page, Polk Atrium 4 speakers have been there for a long time, since 2005. The pair is now available for $169 on Amazon for the list price of $199.
Polk now offers model Atrium 5, which is somewhat larger and costs $249 per pair at Amazon, and the Atrium 6, which is even bigger and costs $349 per pair. there is
Design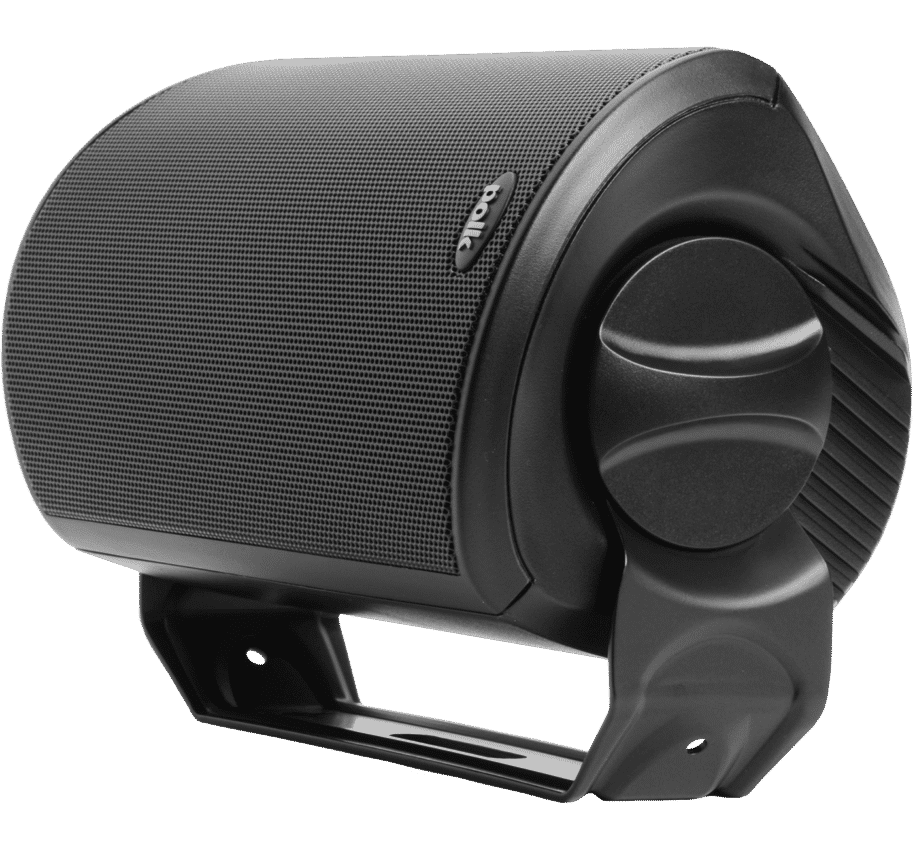 The Polk Atrium 4 has a more rounded form than typical bookshelf-style speakers, which is likely why they produce such a wide sound. The speakers are much smaller than many outdoor corded speakers, measuring 8.6 x 6.7 x 5.7 inches. The speakers contain a 4.5-inch driver and a 0.75-inch tweeter on the inside. The sturdy metal housing, which comes in black or white and features a perforated grille to let the sound out, appears to be durable enough to endure some abuse.
The speakers include a swivel mount that allows you to rotate them 180 degrees. If you want to put it on a desk or stand, you may remove the mount.
Features
Weather resistance: ASTM D5894-UV Salt Fog, Mil Standard 810 Immersion, and Mil-Standard 883 for salt and corrosion.
Size: 8.6 x 6.7 x 5.7 inches.
Speakers: 4.5-inch driver, 0.75-inch tweeter.
| | |
| --- | --- |
| Connectivity Technology | Ethernet |
| Speaker Type | Outdoor |
| Recommended Uses For Product | For Surround Sound Systems |
Polk Atrium 4: Performance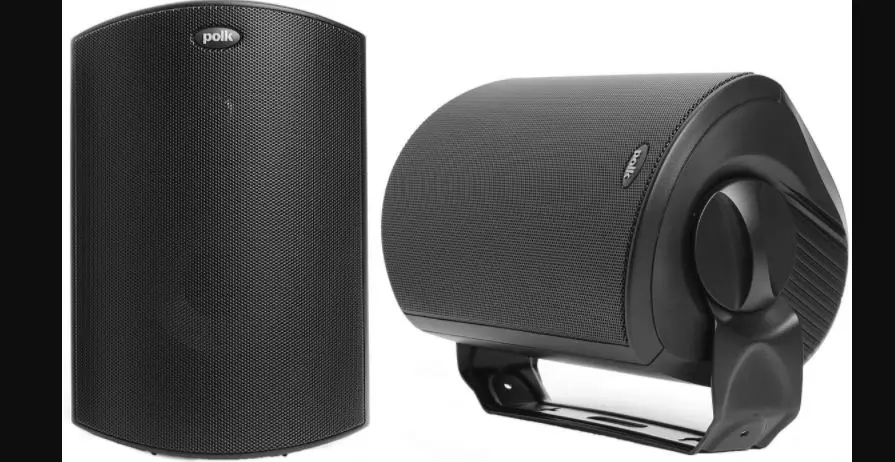 The Atrium 4s create a huge, balanced sound in an outdoor location that should please most people. Instruments sound pleasant and lifelike, while vocals are clear. Although the bass won't shake the walls, you'll still be able to locate the rhythm.
Even over the grandiose guitars and synths on "Happier Than Ever," Billie Eilish's singing was rich and easy to hear. From his voice to the instrumentation, The Weeknd's "Blinding Lights" sounded huge and full, albeit the thumping drums felt heavy. The acoustic guitars on Fleetwood Mac's "Never Going Back Again" were crisp and inviting.
The Atrium 4 can be quite loud at times. Under 90 dB, they sounded more balanced. The sound was just a little harsh and not distorted at 95 dB.
Ruggedness
According to Polk, the Atrium 4 is "all-weather outdoors certified." Polk uses different certifications for salt and corrosion: Mil-Standard 810 Immersion, ASTM D5894-UV Salt Fog,  and Mil-Standard 883 for salt and corrosion. All of this means that these speakers must be able to deal with the elements. Polk did think that putting them somewhere else where they won't get released into the environment would help them live longer.
Setup of Polk Atrium 4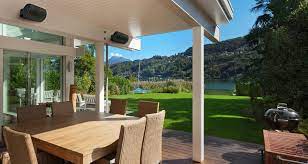 Because the Polk Atrium 4 is not powered, you'll want a transmitter or amplifier to drive the sound wired to the speakers. A home theatre receiver with a separate zone is regularly utilized to power outdoor speakers.
Speaker wire connections are located in the rear and are easily accessible. On the other hand, Banana plugs are not supported by the Atrium 4.
The Atrium 4 install horizontally or vertically. To install the speaker, screw the brackets to the wall, then tighten the bracket knobs on both ends of the speaker. The speaker wire threads through a slot in the bracket. After that, you can adjust the speaker's angle to get the greatest sound in your room.
Conclusion
A Polk Atrium 4 wired speakers are a fantastic alternative for bringing sound to your outdoor environment. They provide excellent sound for such a small speaker, and their size allows you to place them in various locations. They design to last and are weather-resistant.
If you don't need to spend $169 on a set of outdoor speakers, this Yamaha NS-AW150W is a nice alternative that costs less than $100. They are, however, slightly larger. The Klipsch AW-650 will also create superior bass if price and size aren't an issue. However, the Atrium 4 is unbeatable in terms of value.
Read more: