You never know when you will drop your expensive tablet and once you drop your iPad may suffer from some damaging which will cost you a lot. To overcome negative consequences during such instances, you need to get a case for your iPad. Here we will discuss the best selling iPad Air 2 9.7 (inch) Cases/iPad Air 2 cover. But before buying a phone case you must know what exactly an iPad case is and what type of cases are available and sold in markets.
What's a Case? Why we need it?
An iPad case is nothing but an accessory that is used to cover the iPad. An iPad case not only brings a modish and stylish look to your iPad but also gives you protection while it falls on the ground or into the water.
Like we humans need clothes to have protection from heat, rain, and many more environment changes. So does our iPad. They also need some protection from around the environment whether it is from accidentally dropping your phone or from water damage. Hence, cases just act like clothes for our iPad.
iPad cases prevent a lot of damage during unfortunate accidents, both to the device and your wallet, but are they really needed?
The main reason why users put cases on their iPad's is that accidents happen. Obviously, people don't actually try to purposely drop their tablets, but if someone bumps into you, knocking your iPad out of your hand, you're kind of screwed.
Types Of iPad Cases:
Clear-Transparent and see-through cases for your iPad.
Gel-Gel iPad cases are similar to hard iPad cases, add slim protection to the back and sides of the iPad, protecting it from bumps and scratches. Gel iPad cases are usually made from thermoplastic polyurethane (TPU).
Designer-Comes in various colors and designs.
Leather– Typically are a total iPad cover, protecting the front and back of the iPad. They can come with an inner plastic shell, or with a holder molded from the leather itself.
Hard-These cases are usually made from poly-carbonate (plastic), so it is hardened and as protective as possible.
Soft-Soft Cases comprise of Silicone, Rubber, and Leather Cases. Even though Soft Cases appear soft on the outside, they cushion the inside.
Folio-Folio iPad cases are similar to Leather iPad cases, in their form, functionality, and features. It may be made from leather or other material. They may also have an inner pocket for cards.
Rugged- Rugged case offers extra protection with TPU shell inbuilt within them. They are quite safe and can resist even substantial damages or falls.
Tough-Tough can be used by people who intend to use them in outdoor conditions, on building sites, etc, or who just want a case that's pretty tough.
Stand-Stand Case helps make your iPad stand so that you can watch your movies and screens easily.
Keyboard -Keyboard Cases are for those looking to turn their iPad into a productivity powerhouse. You can use keys for typing large documents and also to have the iPad positioned in a way that is similar to a laptop and in a standing position that makes it easier to see the screen.
Fit Guide for iPad Cases
Look on the back of your iPad.
Flip it over, and look for the "iPad" label toward the bottom. You'll find the model number and serial number in this small text, and on older models, your iPad's storage capacity.
So Let us see which brands are dominating the list.Have a look!
JETech Case for Apple iPad Air 2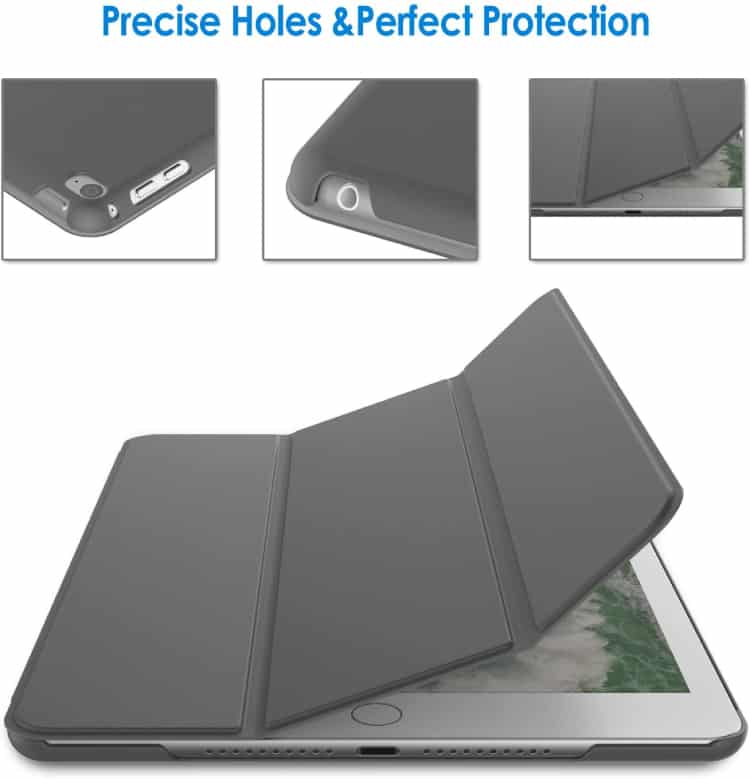 Made with PU+PC.
Slim/light design.
Designed for iPad Air 2 9.7 (inch) with Touch ID technology.
NOT compatible with iPad Air 1st Edition. Fit iPad Models: A1566/A1567. Please check the back bottom of your iPad to find the model number.
Synthetic exterior and smooth interior provide comprehensive protection for your iPad.
Easy access to all the controls and features.
The tri-fold front cover can support the iPad in two standing positions for viewing and typing.
Magnetic smart cover supports the automatic sleep/wake function.
Perfect cutouts for speakers, camera and other ports.
Package includes:
iPad air 2 case
Customer service card
ESR Yippee Smart Case for The iPad Air 2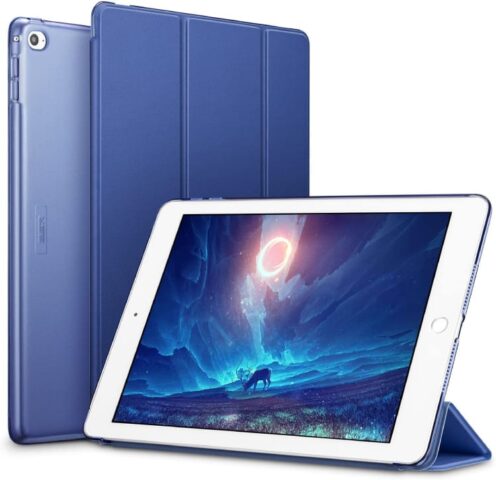 Made of durable polyurethane exterior, soft microfiber lining, and hardback cover, the case provides total front-and-back protection against fingerprints and scratches.
Design to only fit iPad Air 2 9.7 (inch).
Fit iPad Models: A1566/A1567.
NOT compatible with iPad Air 1st Edition. Please check the back bottom of your iPad to find the model number.
The translucent frosted back cover allows you to see the Apple logo.
Magnetic auto sleep/wake feature works seamlessly and smoothly to help extend your iPad's battery life.
Precise cutouts allow full access to all features (buttons, speakers, cameras).
Tri-fold front cover with dual standing positions for movie-viewing and keyboard typing.
iPad Air 2 Case Cover, New Clear Soft Back Case Protector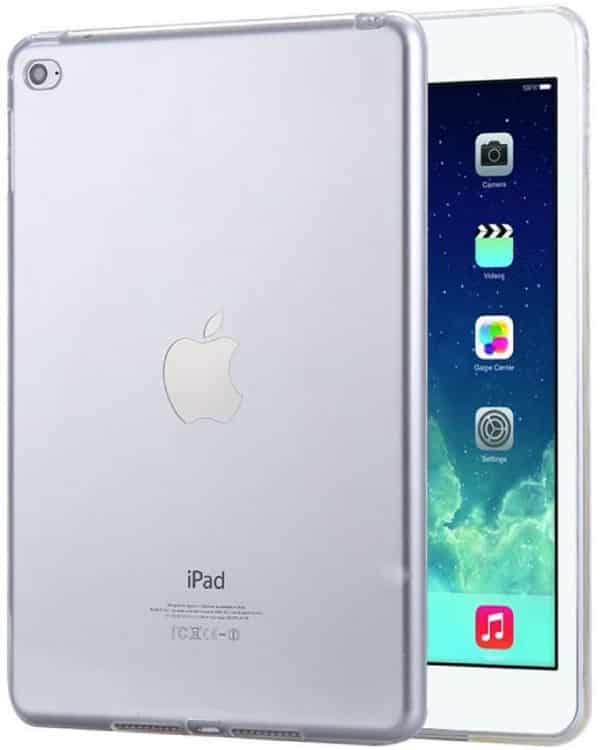 Made with soft TPU (Thermoplastic polyurethane).
Fit iPad Models: A1566/A1567. Check the model on the back bottom of your iPad.
Full access to all iPad controls, Power Button, Volume Control, Camera… Etc.
Protects your tablet from common bumps, thumbprints, dust and scratches.
The striking colour effects of the translucent back case let the fine design of your iPad and the Apple logo shine through.
Colours Available: Transparent,Black,Pink,Blue,Purple,Orange,Red,Green.
EasyAcc Case for iPad Air 2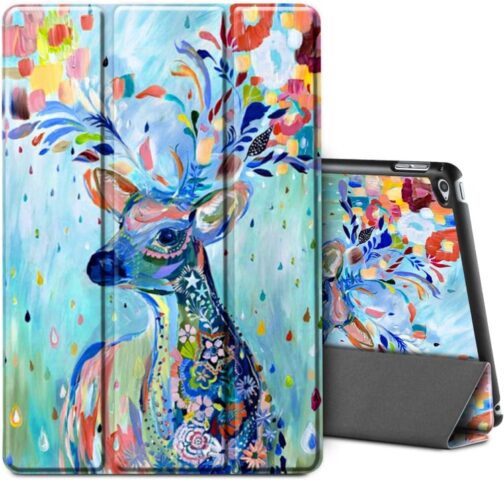 Perfect for iPad Air 2 2014 (Model Number A1566/ A1567).
NOT fit iPad 9.7 2017 / iPad 2 / iPad Air. Please confirm the model, it is on the back of the tablet.
Stand function for two positions Holds your device at an ideal viewing angle or in a comfortable position to write.
Thin and portable It only holds 5 mm, the ideal case for your tablet.
Automatic sleep/wake function.
Environmentally friendly material Waterproof and dirt-resistant PU leather on the outside.
The back of the case is made from 100% polycarbonate which is dirt-resistant and durable.
JYtrend Case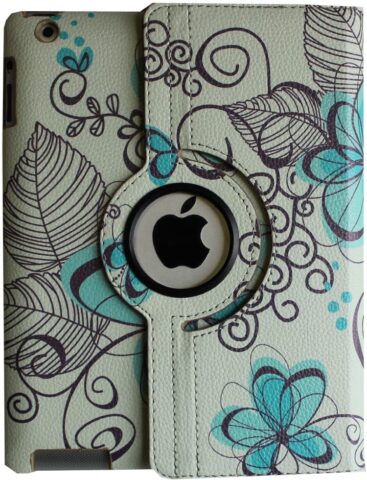 Designed for Apple iPad Air 2 including the following Models: A1566, A1567.
NOT fit iPad 9.7 2017 / iPad 2 / iPad Air. Please confirm the model, it is on the back of the tablet.
360 degrees Rotation in the case for flexible landscape and portrait viewing.
Auto wake up and put your iPad Air 2 to sleep
Dual-Layer hard shell mount and premium synthetic leather exterior perfectly protect the device against damage and scratches.
Elastic band holds iPad closed securely while on the go.
Full access to all iPad controls, Power Button, Volume Control, Camera… Etc.
Package Lists:
a case for the iPad Air 2 (iPad not included)
1 x Stylus
A film
1 x Cleaning Cloth
BENTOBEN Protective Case
3 in 1 design provides full-body protection for your iPad Air 2. (Model Number A1566/ A1567).
NOT fit iPad 9.7 2017 / iPad 2 / iPad Air. Please confirm the model, it is on the back of the tablet.
Made with Soft Silicone and Hard PC – Durable, Safety and Non-Toxicity, Lasting colour and not easily deformed.
Protecting your iPad from scratches, dust, shock and fingerprint.
Precise cutouts for improved access to all ports, buttons, cameras, speakers, and mics.
The raised lip provides secure protection to the camera and screen.
The high-quality material provides strong shockproof function, nice for kids to avoid the drop damage.
Unique kickstand design is excellent for face time and video.
Made by Italy.
Package Includes:
1 x Case Cover for iPad Air 2
Conclusion
You should definitely keep your iPad Air 2 well-guarded and protected in tip-top shape with a case and these are some of the best options we found. Conclusively, We think BENTOBEN Protective Case is one of the best as it has some of the best features included. It withstands accidental drops and falls. Also, Raised lips around the screen and camera so very easy access to everything. Plus Dust and debris are out because of port covers. Most importantly easy installation and removal. Also, it has a back cover with a kickstand to do work more easily. It comes with the best price, quality, and also kids friendly.
We would like to hear your reviews. Do comment and share. Also do subscribe to stay updated With All The Latest News, Offers, and Special Announcements.