You never know when you will drop your expensive tablet and once you drop your iPad may suffer from some damaging which will cost you a lot. To overcome negative consequences during such instances, you need to get a case for your tablet. When buying an expensive device like the iPad 4, it's important to keep it protected. Here we will discuss the best selling iPad 4 Case/iPad 4 cover. But before buying a tablet case you must know what exactly an iPad case is and what type of cases are available and sold in markets.
What's a Case?Why we need it?
An iPad case is nothing but an accessory that is used to cover the iPad. A tablet case not only brings a modish and stylish look to your tablet but also gives you protection while it falls on the ground or into the water.
Like we humans need clothes to have protection from heat, rain, and many more environment changes. So does our tablets. They also need some protection from around the environment whether it is from accidentally dropping your tablet or from water damage. Hence, cases just act like clothes for our tablets.
iPad cases prevent a lot of damage during unfortunate accidents, both to the device and your wallet, but are they really needed?
The main reason why users put cases on their iPads is that accidents happen. Obviously, people don't actually try to purposely drop their tablets, but if someone bumps into you, knocking your iPad out of your hand, you're kind of screwed.
Types of Cases:
Hard Tablet Cases.
Gel Tablet Cases.
Leather and Folio Tablet Cases.
Tough Tablet Cases.
Children's Shockproof Tablet Cases
Keyboard Tablet Cases.
Tablet Skins.
Tablet Sleeves.
Fit Guide for iPad Cases
Look on the back of your iPad.
Flip it over, and look for the "iPad" label toward the bottom. You'll find the model number and serial number in this small text, and on older models, your iPad's storage capacity.
So Let us see which brands are dominating the list.Have a look!
iPad 4 Transparent Hard Case: Importer520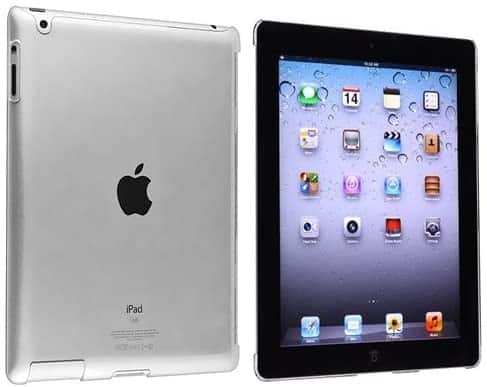 Compatible with iPad 2,3,4.
High Quality smart cover.
Made from polycarbonate.
Slim fit hart case.
Protects from scratches, dust, and impacts.
Lightweight.
Easy access to everything.
Long-lasting durability.
Can be installed and remove without any tool.
Package includes:
Transparent Soft Black Case: FAS1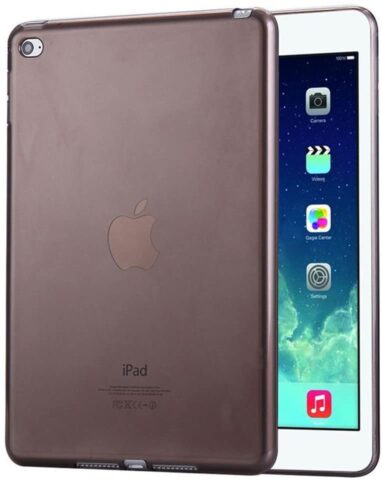 Compatible with iPad 2,3,4 Models:A1395/A1396/A1397/A1416/A1430/A1403/A1458/A1459/A1460.
Made of TPU.
Protects from bumps, scratches, dust.
Anti Fingerprint.
Easy access to everything.
Effect of the translucent back case let your logo shine.
Comes in a wide range of colors.
Slim-fitting low profile design.
Provides protection of a hard case and flexibility of a soft case.
Package includes:
Sparkle Leather Case: FANSONG
Compatible with iPad 2: A1395, A1396, or A1397, iPad 3: A1416, A1430, or A1403, iPad 4: A1458, A1459, or A1460.
Comfortable touch and sparkle case.
Strict material and Superb manufacturing process.
Slim and lightweight.
Color dont fade-less or leather dont come.
Extra protection from bump/shock/dropping/scratches.
Sleep/Wake feature.
Prevent from scratches, durable for daily using.
Easy access to everything.
Unique Stand function.
Package includes:
iPad 4 Rotating Case: Newraturner
Compatible with iPad 2/3/4 model: A1460, A1459, A1458, A1416, A1430, A1403, A1397, A1396, A1395.
sleep/Wake feature.
Rotates 360 degrees.
Flexible landscape and portrait viewing.
Easy access to all features and controls.
Highly protective.
Shockproof.
Padded front cover.
Elastic band hold the iPad firmly on go.
Lifetime warranty.
Package includes:
iPad 4 Designer Case: Finite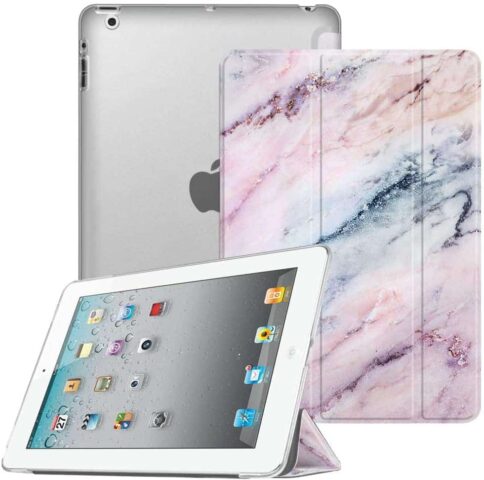 Compatible with iPad 2/3/4.
Precise cutouts.
Easy access to everything.
Back cover specially treated with a matte finish.
Sleep/wake functionality.
Available in a variety of bright and fun colors.
And the transparent back cover specially treated with matte finish will surely show off the Apple icon.
Flip capability to transform the case into a viewing stand.
Automatically wakes or puts your device to sleep when the lid is opened and closed to maximize battery life.
Slim and lightweight.
Durable PU leather and soft scratch-free microfiber interior front.
Package includes:
Heavy Duty Case: MEIYA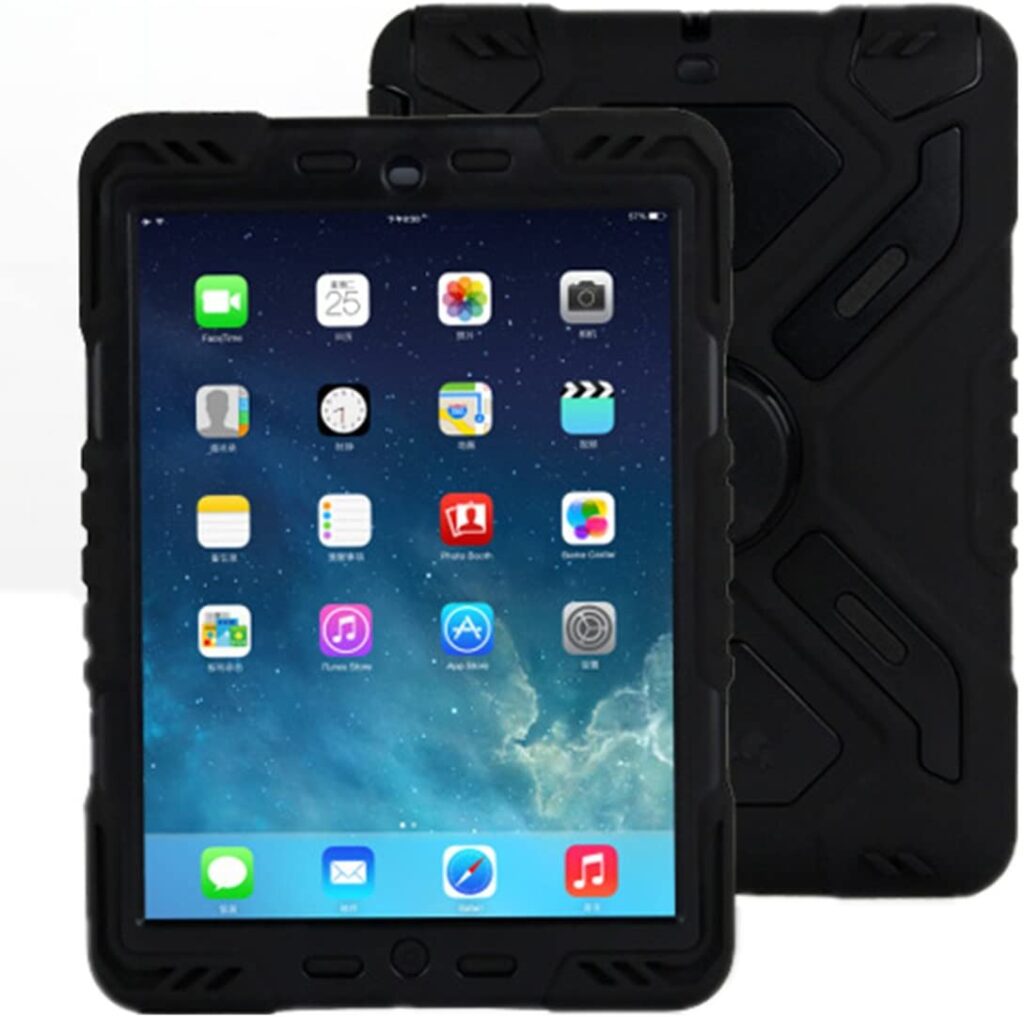 Compatible with iPad 2/3/4.
Highly protective.
Silicon rubber+PC+PET Film gives full protection to your tablet.
Protect against drop, shock and sudden water, sand, dust.
The kickstand is available.
Kids friendly.
Access to all the holes and buttons, won't affect your touch feeling
Easy access to everything.
Built-in screen protector.
Package includes:
---
---
Conclusion
You should definitely keep your iPad 4 well-guarded and protected in tip-top shape with a case and these are some of the best options we found. Conclusively, We think Finite Cases are one of the best as it has some of the best features included. It has Precise cutouts that make easy access to everything. Plus Back cover specially treated with a matte finish. Also, Sleep/wake functionality and Flip capability to transform the case into a viewing stand.Moreover, it is ultra-slim and lightweight. It comes with the best price and more reliable and will give your iPad a perfect look.
We would like to hear your reviews. Do comment and share. Also do subscribe to stay updated With All The Latest News, Offers, and Special Announcements.
*Price was correct as on 15th June, 2020.