The Asus ROG Zephyrus M16 gaming laptop is Asus' latest attempt to capitalize on the 16:10 laptop display craze, and by that criterion, it excels. Its screen is a big 16-inch diagonally, but the frame design is for a 15-inch model due to incredibly narrow bezels and a thin, portable tablet. The brilliant screen's 2560 x 1600 resolution is also pleasing to the eye; however, when it comes to performance, this laptop has pricing issues and struggles to compete with lower and similarly priced Ryzen competition.
New gaming laptops have begun to combine exceptional performance with mobility as technology progresses. Asus has found a way to put the 11th generation Intel Core i9 CPU and an Nvidia RTX 3070 GPU into the Asus ROG Zephyrus M16, a little laptop that, Despite this, it comes with a 16-inch screen with a 165Hz refresh rate, a great keyboard, and excellent speakers.
What you will see here:
Asus ROG Zephyrus M16 Design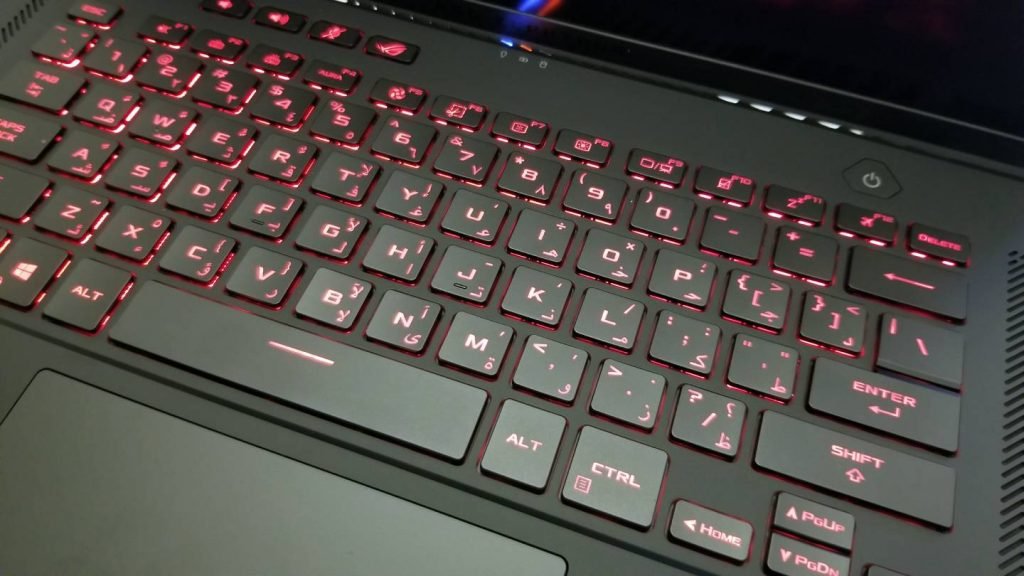 The Asus ROG Zephyrus M16 design is similar to that of the Zephyrus G15. The housing is composed of solid plastic and has a high-quality feel. Because of the narrow bottom bezel on the screen, the 16-inch gaming laptop has a modest footprint. The Zephyrus M16 is comparable to a standard 15-inch laptop in size.
The Zephyrus M16 is the smallest and lightest gadget compared to the rest of the competitors. It is only approximately 2 kg in weight (4.4 lbs.).
Pros
This matte black variant has a tiny structure and a gorgeous look.
awe-inspiring 165 Hz 16:10 QHD+ display
gets a camera as well as Thunderbolt 4 support
excellent inputs, now with RGB
strong hardware and class-leading performance
The battery capacity of 90Wh, but just mediocre battery life
outstanding speakers
Cons
There are still some creaking noises in the chassis and some oddly positioned status LEDs and IO.
RAM with partial soldering
Turbofans are quite loud.
With this design, hot air is blasted directly into the screen.
Battery life is less than that of the G15.
Performance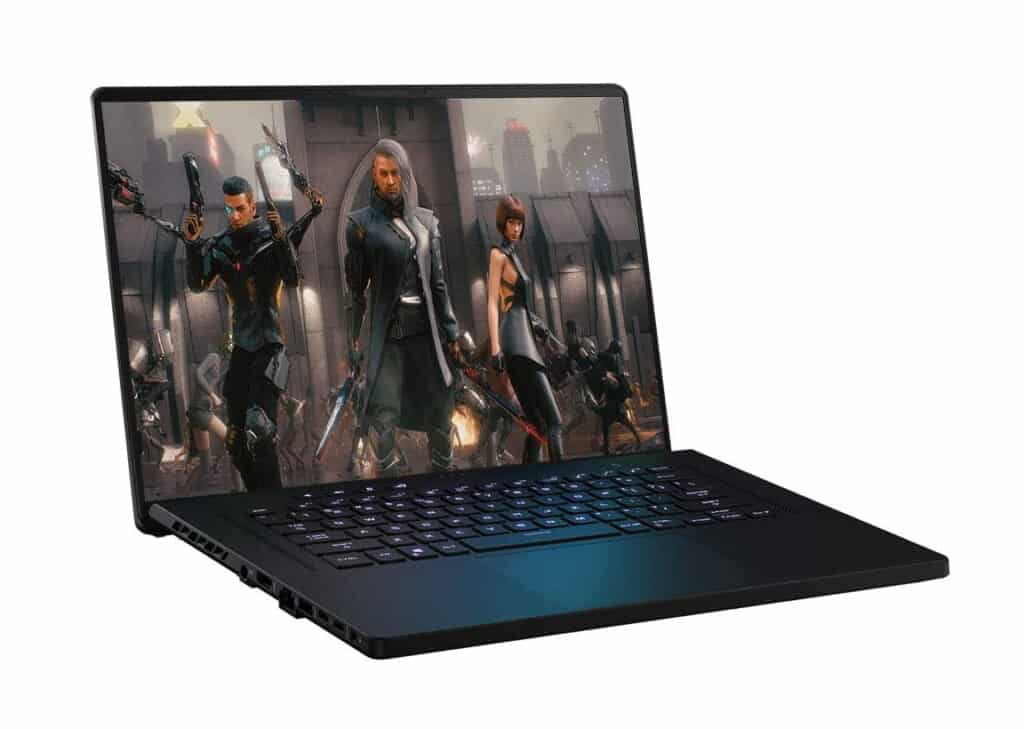 The latest 11th Gen Intel® CoreTM i9-11900H CPU is combined with an Nvidia GeForce RTX 3070 GPU, making this one of the most powerful gaming laptops available. Up to 48GB of DDR4-3200 memory (32GB onboard) and up to 2TB of superfast PCIe Gen 4 storage are supported here.
The ASUS ROG Zephyrus M16 is a genuine beast with incredible performance; nonetheless, being an Intel processor, it performs admirably in benchmarks and games. The new Intel CPUs outperform the AMD Ryzen 5000H processors in terms of performance, but they are less efficient.
So, the TigerLake-H chip's eight cores deliver desktop-like performance while requiring 45W TDP, and the GPU is likewise impressive. The laptop's RTX 3070 GPU with 8GB GDDR6 RAM consumes (80+20) W [TGP + Adaptive Booster], providing outstanding gaming and productivity.
The ASUS ROG Zephyrus M16 is one of the most powerful laptops right now if you require pure performance. This gaming laptop easily outperforms all other machines and achieves outstanding results in every benchmark. This demonstrates how ASUS has managed to cool the laptop and regulate the thermals in a 15-inch laptop chassis to make it even more powerful.
Asus ROG Zephyrus M16 Battery Life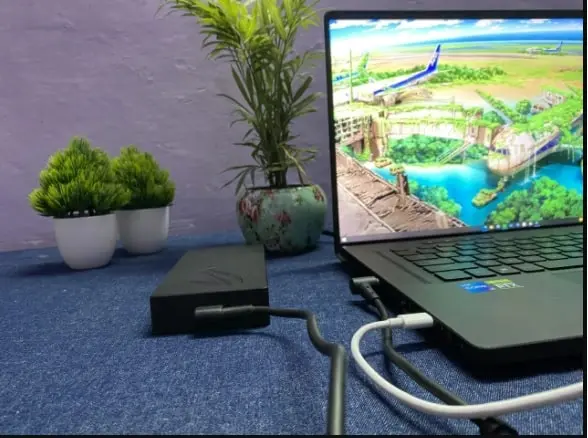 The ASUS ROG Zephyrus M16 has a 90Whr battery, which appears to be rather large on paper; unfortunately, the Core i9-11900H is not as efficient as the new AMD Ryzen 5000H CPUs while being more assertive. So, if you want to use it for work all day, you can't. The ROG Zephyrus G14, on the other hand, easily offered me 10 hours of battery life.
The ASUS ROG Zephyrus M16, on the other hand, only lasted 4-5 hours in iGPU mode, which is the same battery life as the TUF Gaming F15 with the same Intel CPU. To extend the battery life of an ASUS gaming laptop, do the following: While on battery, open the ARMOURY CRATE program and enable the iGPU mode. When you're not gaming, install Intel graphics software to assist the laptop in utilizing the iGPU.
So keep in mind that this is a full-fledged gaming laptop that consumes a lot of power; yet, you get crazy performance at the expense of your battery life. When playing games in Performance mode, the battery life might be drained entirely, requiring a 240W charging brick, which is inconvenient.
Asus ROG Zephyrus M16 Gaming Performance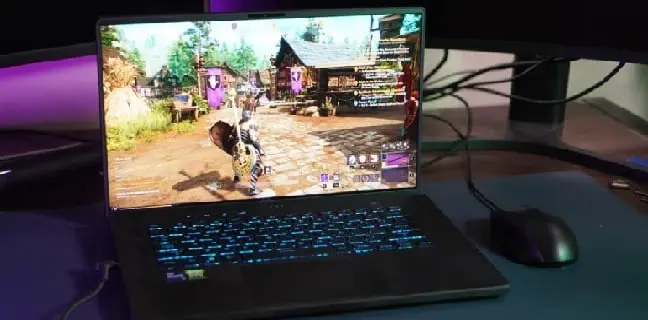 When it comes to the laptop's main feature, gaming, the ASUS ROG Zephyrus M16 delivers excellent results while retaining a modest profile. This is a fascinating gaming laptop that lives up to its promises, thanks to Intel's superb single-core performance and the powerful RTX 3070.
Whether you're playing in 1440p or 1080p, the RTX 3070 delivers fantastic gaming performance. It also lets you take advantage of the 16:10 aspect ratio for a more immersive gaming experience.
On this Asus ROG Zephyrus M16, playing games like FIFA 22, Control, and Cyberpunk was a dream, and I like the huge display with little bezels. If you want to buy a laptop, I recommend that you go to a store and try it out before you buy it.
Price and Availability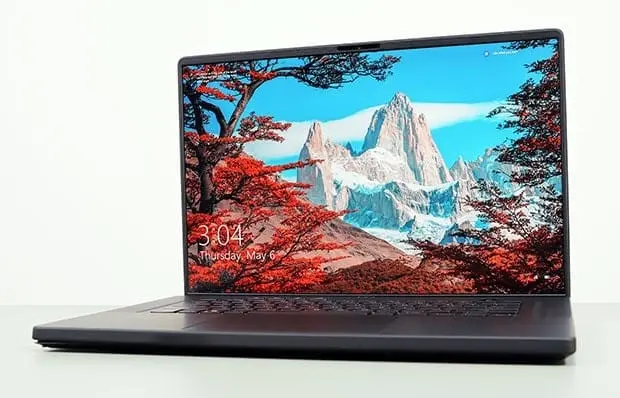 The Asus ROG Zephyrus M16 has four configurations listed on its website. However, we could only find two of them in store for the time being. Our unit is one of them, and it costs a whopping $1,849. You'll receive an Intel Core i9-11900H CPU, an RTX 3060 laptop GPU, 16GB of DDR4-3200 memory, and a 1TB SSD. All variants of this laptop boast a stunning 16-inch, 16:10, 2560 x 1600 display.
Meanwhile, the most affordable option currently available is a $1,449 machine with a Core i7-11800H CPU, an RTX 3050 Ti, 16GB of RAM, and a 512GB SSD.
Asus hasn't said when the additional combinations mentioned on its website would be available.
Conclusion
The Asus Rog Zephyrus M16 gaming laptop crams a 16-inch screen into a body that's somewhat smaller than the 15-inch Zephyrus M15. The lid has a pattern of over 8,000 precisely drilled holes through which shifting light patterns may be seen owing to a reflecting "prismatic" coating. Inside, you'll find all new 'Tiger Lake-H' 11th Generation Intel Core CPUs and Nvidia GeForce RTX 30-series mobile GPUs. The system under examination was equipped with a Core i9-11900H CPU, a GeForce RTX 3070 GPU, a 2TB NVMe SSD, and 32GB of DDR4 RAM. The narrow frame above the screen houses a camera, an RGB backlit keyboard, and a giant trackpad. You also receive a lot of ports. The performance is excellent. However, this laptop gets extremely hot and maybe unpleasant to touch.
Do comment and share. Subscribe to remain refreshed with all the latest news, offers, and special announcement regularly.
Read More