Installing one of the finest Android Antivirus apps on your Android smartphone or tablet will help protect it from viruses such as damaged or malicious apps.
There are many options available to fit both your budget and your chosen level of security. The top Android antivirus apps incorporate privacy and anti-theft features in addition to strong malware detection and protection. While the majority of these apps feature a free service tier that allows you to try them out before committing to an annual membership. A few are completely free.
Some of the top Android antivirus apps on this list will back up your contacts and other essential data, track your phone or tablet via GPS, take a picture of a phone thief with your device's camera, and even allow you to locate your phone using your Wear OS smartwatch.
Here are the top Android antivirus apps from the industry's biggest names. Avast, Bitdefender, Lookout, McAfee, Norton, and even Google itself – and scored them on setup, interface, usability, extra features, and, of course, their ability to protect your devices from the current cyber threats.
Antivirus apps: Bitdefender Mobile Security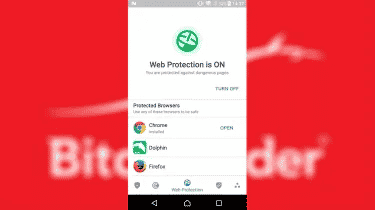 Bitdefender's Android security app includes near-perfect malware protection. A low impact on performance, Android Wear watch integration, a VPN client, and a malicious-website blocker which works with most Android browsers.
It also comes with a number of privacy measures, such as an app lock, a Wi-Fi scanner, anti-theft features, and data-breach notifications. Scam Alert, a new tool, detects potentially harmful links in SMS text messages, messaging apps, and screen notifications.
The trial time for Bitdefender Mobile Security is 14 days, although this is not a freemium app. Only malware is scanned by the standalone Bitdefender Antivirus Free for Android app (which is, in fact, completely free).
Antivirus apps: Norton Mobile Security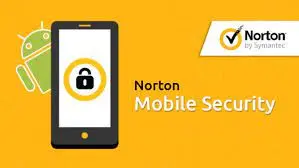 Norton Mobile Security, often known as Norton 360. It provides the most comprehensive protection against malware of any of the Android antivirus apps. Unfortunately, it no longer has anti-theft features, as well as contact backups and a malicious-link filter called Link Guard.
Norton also discontinued the free tier of Norton Mobile Security, which was the best of all the Android antivirus apps. This has been replaced by a $15-a-year security-only app for one device.
Norton 360 for Mobile, a medium-priced tier, offers unrestricted VPN service and "dark web" monitoring of your personal information for $50 per year. Norton 360 Deluxe, the most expensive plan at $105 a year. It is a part of Norton's antivirus suite and protects up to five Android, Windows, Mac, or iOS devices.
All of these subscriptions may be purchased directly through the Norton app, which comes with a 14-day free trial.
The unique App Advisor, which monitors apps on your device for significant data usage and strange behaviour, is Norton's standout feature. Even before you install apps from the Google Play store, it scans them for security and privacy issues.
Antivirus apps: Avast Mobile Security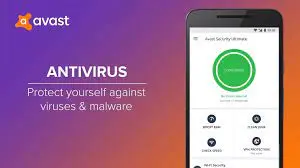 Avast Mobile Security & Antivirus is one of the top Android antivirus apps, with features such as a privacy adviser, a system optimizer, and a customised blacklist.
However, while Avast's malware protection is adequate, it is far from ideal. Avast's anti-theft features didn't work for us, and its call-blocking tool was completely useless. (It has since been taken down.) The advertising and repeated nags to upgrade in the free version are also irritating and annoying.
If you pay for Antivirus apps Avast Mobile Security's paid levels, Premium ($2 monthly or $20 yearly) and Ultimate ($7 monthly or $40 yearly), the advertising will go gone. Additional anti-theft protections, an app locker, and tech support are available to users of either subscription plan.
The SecureLine VPN's built-in client is simply a tease, and that the only way of using it is to upgrade to the Ultimate tier. Given that SecureLine costs $60 a year on its own, adding $20 to the premium Android antivirus tier with unlimited VPN data isn't a bad deal.
Lookout Security & Antivirus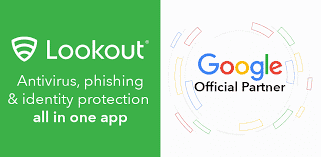 Lookout Mobile Security, currently known as Lookout Security and Antivirus or Lookout Personal, was among the earliest and finest Android antivirus apps. Its popularity is due to its ease of use, clear interface, and lack of advertisements.
However, Lookout's charges might easily add up. The free tier is basic, only scanning for malware and tracking down misplaced phones.
Even though some of its capabilities — harmful website blocking and Wi-Fi network scanning — are free with other Android antivirus apps, the premium version costs $30 per year. The premium fee is justified by an unrestricted VPN and a data-breach notification service.
The "premium plus" plan, which costs $100 per year, is a reasonably priced identity-protection service that has many of the same features as LifeLock or IdentityForce. It could be well worth the money.
The problem is that Lookout doesn't regularly submit its programme for third-party lab testing. Its active scans are likewise sluggish and time-consuming.
Antivirus apps: McAfee Mobile Security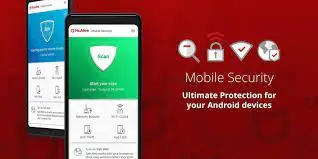 Antivirus apps McAfee, like Avast, has a lot of important features, but its free version is full of advertisements and upsell proposals. The malware protection is adequate, but not exceptional.
Many of McAfee Mobile Security's most essential features, such as App Lock, Guest Mode, Anti-Theft, Memory Booster, and Storage Cleaner, were phased down in the summer of 2021. Other than "adjusting our product portfolio," it's unclear why this was done.
With the free edition of McAfee Mobile Security, you'll get some useful features including a means to check each app's mobile data and a Wi-Fi security scanner.
With the "Standard" premium tier, you'll get even more, including a URL screener, 24/7 tech support, and no adverts. However, at $30 per year, it's a tad pricy when you consider that Bitdefender and Kaspersky offer similar functionality for less.
The top premium tier, "Plus," costs $80 a year and includes all of the Standard services as well as limitless VPN connection for that one phone or tablet. For a lower price, you may obtain one of the top VPN services to protect all of your devices.
Google Play Protect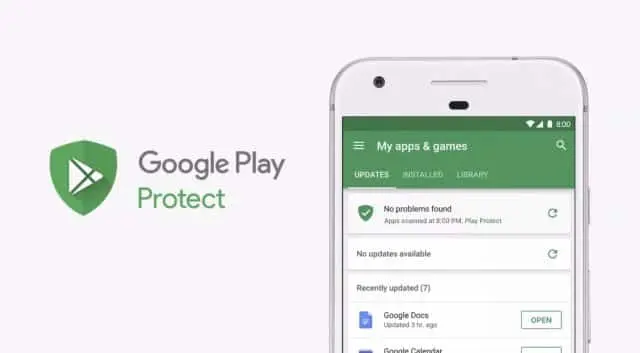 Each Android device that runs Google Play has Google Play Protect built in. It would be fantastic if it functioned correctly. Unfortunately, Google Play Protect's poor malware detection makes the case to use a third-party Android antivirus programme even stronger.
Google Play Protect has a simple UI, no adverts, and has a low system impact. Other built-in Android functions, such as Find My Device and Chrome Safe Browsing. They are similar to what third-party Antivirus apps do on the side.
The best feature of Google Play Protect is that it allows Google to remotely disable harmful apps. This is true whether or not you have third-party antivirus software installed.
However, Google Play Protect does a poor job of safeguarding you against dangerous apps in general. Please use anything different for your own sake.
What is the value of antivirus software?
Antivirus software is software that protects a computer system from viruses, spyware, malware, Trojan horses, phishing attacks, rootkits, spam assaults, and other cyber threats.
What is the effectiveness of antivirus software?
Antivirus software is just 25% effective at detecting malware on average. Unfortunately, statistics on virus attacks and antivirus protection suggest that harmful apps are winning the war. Such as against top-of-the-line antivirus protection, "popular" dangerous apps are having a field day right now.
Is antivirus necessary?
In the vast majority of circumstances, you should pay up. Adding antivirus protection beyond what's built in depends on your device's operating system, and it might range from an excellent idea to a must-have. Malware protection is built into Windows, macOS, Android, and iOS in some form or another.
Conclusion
Antivirus software protects your computer(s) and other devices as the last line of protection. When all other security software fails, it can protect – or at least lessen risks – your devices.
Viruses are highly destructive programmes that can cause significant damage to businesses and individuals.
This lag can last a few weeks or months. Worse, after two years, some Android phone models cease receiving OS upgrades, and a handful never receive monthly security patches at all.
The top Android antivirus apps come in handy in this situation. They block attacks that try to get over Android's built-in defences, particularly those that Google has fixed but your device doesn't. They also prevent new assaults that Google Play Protect is unable to detect, even on Pixel phones.
Read More: