ShopKeep POS, which debuted in 2008, quickly established itself as one of the top POS software systems for entrepreneurs and local businesses in the foodservice industry.
Lightspeed, a Canadian firm providing point of sale (POS) services for retail and food businesses for over a decade, bought ShopKeep in 2020, providing extra resources and ensuring the company's continued existence for the near future.
ShopKeep POS provides a hybrid setup that combines local installation and cloud computing. The software operates locally on iPads, linking to the cloud when connected to the internet. Nonetheless, it keeps the features that have made it popular among many SMBs, such as ease of use and cost, with bundles starting at less than $50 per month.
Over 20,000 companies in the United States and Canada utilize ShopKeep. Its key selling point is its ability to give all of the functionality you want in a low-cost POS solution. This implies that even if there is a network interruption, it may continue to function, providing all functions and saving all data to get posted when the connection is back.
What will you see here?
Price and Availability of ShopKeep POS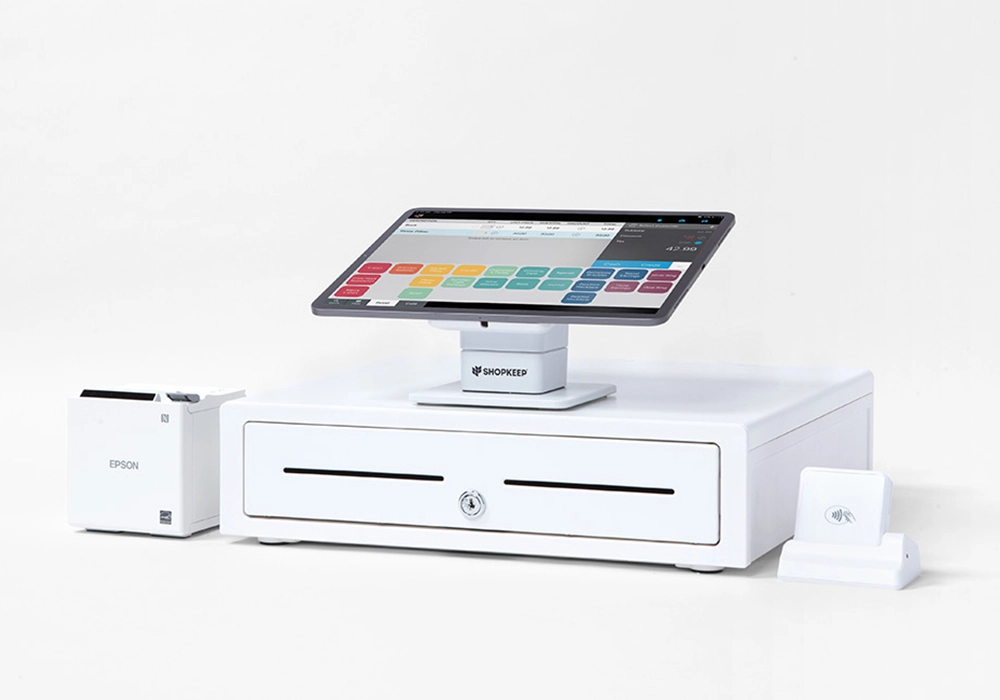 ShopKeep's cost, like that of many POS software solutions, depends on the number of sites you have, the kind of subscription, and when you wish to check out. ShopKeep will provide a free membership to shops with one register and one staff looking for simple sales support.
Otherwise, the base subscription starts at $49 per month if invoiced annually or $69 per month when billed quarterly. The next level up, Essentials, costs $79 per month when paid annually or $99 per month if invoiced monthly. Finally, the most advanced plan is $179 if paid annually and $199 if paid monthly.
Features of ShopKeep POS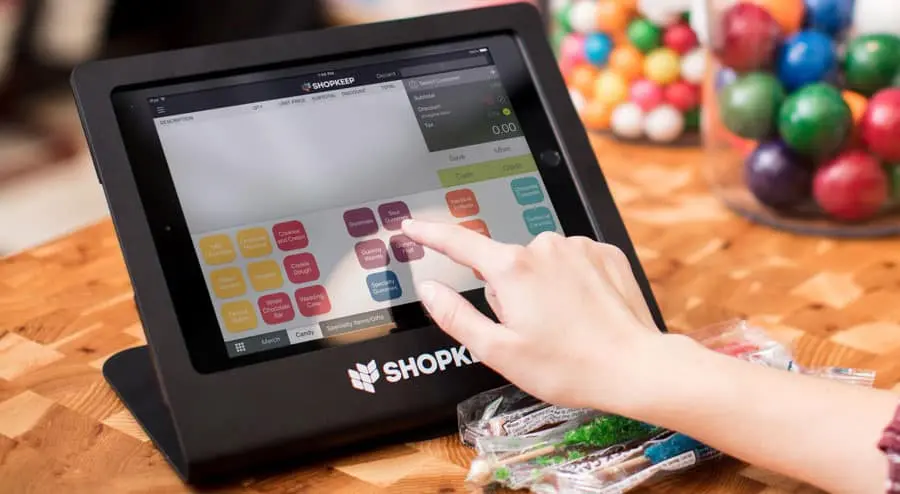 Depending on your package, ShopKeep's software comes in three versions. However, even at the most basic level, you receive all essential features, such as limitless transactions, a mobile app, a free card reader, sales data, personnel administration, and inventory management.
When you upgrade to the 'Essentials' plan, you have access to services such as an eCommerce site, the ability to issue invoices and gift cards, and the option to establish limitations for selling items such as alcohol.
Digital marketing, customer loyalty programs, priority phone support, and eCommerce are more advanced features. Customers who meet the requirements can also apply for a cash advance through ShopKeep Capital. This service was launched in 2017. It allows business owners to seek a cash advance without making monthly payments.
It provides working capital, aids with cash flow management, and allows for expenditures such as the purchase of equipment or inventories. Most significantly, it performs its primary function of safely and effectively processing payments. A certain percentage of the revenues will be used to repay the advance.
Interface use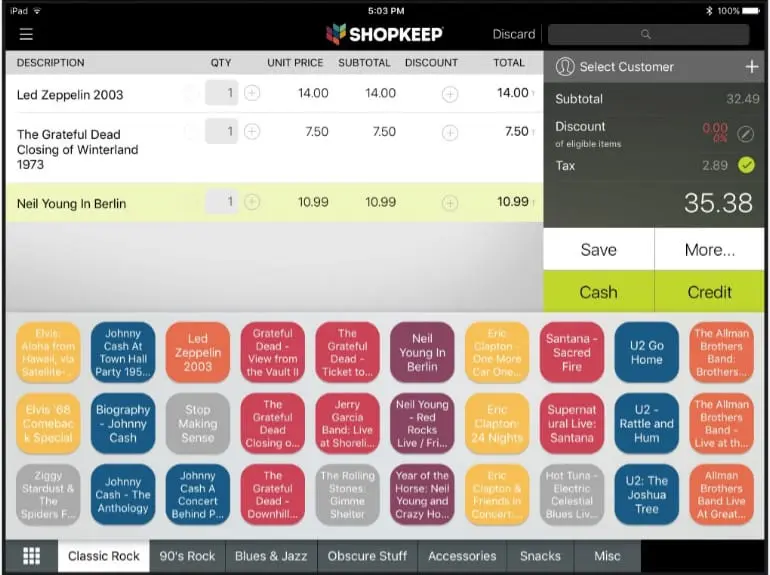 Here is where the ShopKeep Point of Sale software truly shines. Many of its competitors' point-of-sale apps are dull, corporate, or unnecessarily complex. Everything is set out in a simple and easy-to-use way here. The first-time installation setup walks you through all you need to accomplish, step by step, with clear instructions. ShopKeep POS is cloud-based, allowing you to offer access to any location that needs it, and it unifies all of your data into one dashboard.
Unlike other POS programs, which might look cluttered and cluttered, this UI is sharp and clear. It guarantees that you only have as much info on display as you will genuinely require at any one time. As an extra plus, ShopKeep POS can link with various payment applications in addition to delivering its payments, making it simple to integrate with current systems.
Pros of ShopKeep POS
To win the customer reviews game, a POS system must provide the entire package, including an intuitive design, a plethora of useful features, and excellent customer service. ShopKeep has received positive feedback from various sources, providing small-business owners who utilize the platform with peace of mind.
The hardware accessories offered by ShopKeep are still accessible on the firm's site. With so many possibilities, it's simple to mix and match to design a POS solution that fits your company's requirements.
Cons of ShopKeep POS
ShopKeep is still operational for existing customers, but if you're searching for a new POS system, you'll have to select from a range of alternative solutions on the market, including Lightspeed, which owns the platform and maintains its upkeep. Like Square and Clover, other rivals provide comparable products at a lower cost.
When it concerns ShopKeep, one of the most typical customer complaints is that the program is glitchy or has errors. Because the program is no longer updated for new clients, these ratings have grown following the merger with Lightspeed.
Support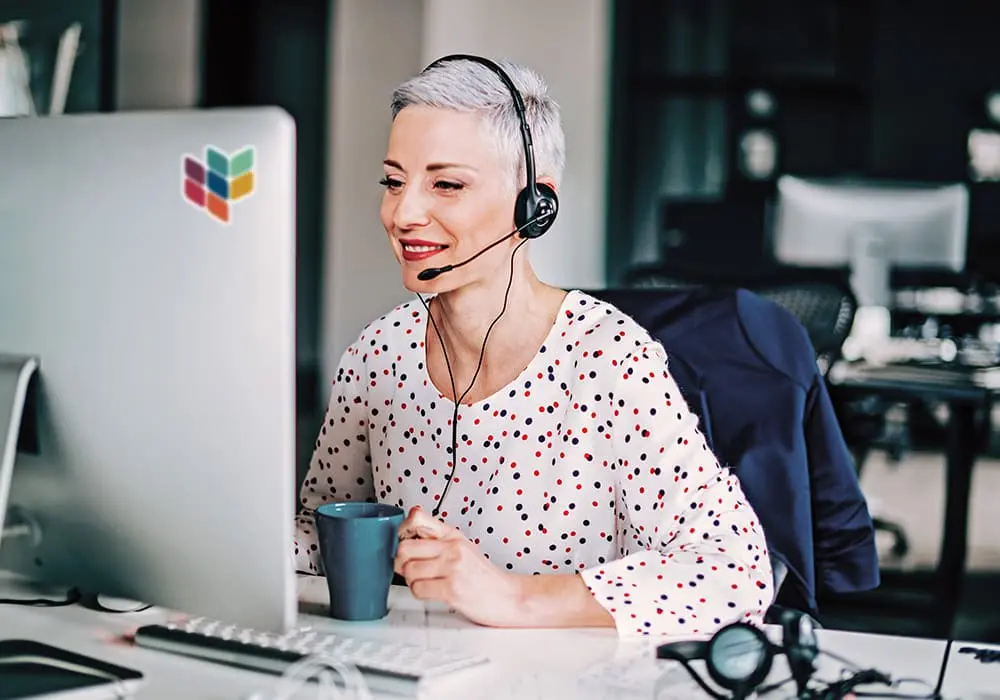 ShopKeep customer service is available online and via phone 24 hours a day, seven days a week. You can call their customer care line or use the back end to access online chat to fix issues. They are still populating the site with helpful articles and videos regarding the POS, such as setting up the hardware, processing payments, and connecting it to eCommerce. The website also has a wealth of educational information and instructions to assist you in understanding how to use the program and answering any frequent queries you may have.
The service has also earned a reputation for providing excellent customer service that reacts quickly to consumer problems and feedback. They are always analyzing the platform and communicating with their customer base to determine which issues to solve on the go. If you have a simple query, a detailed FAQ section is likely to offer an answer.
Conclusion
The ShopKeep POS system is a strong, dependable, and simple POS platform. The inexpensive cost will appeal to small enterprises, and the user-friendly POS interface means that individuals will not need a PhD in computer science to make things happen for them.
Where people do complain, it is most typically about glitches and the extra charge for utilizing Quickbooks. Nonetheless, this is a robust and dependable POS market participant. Furthermore, with Speed now bringing it on, it now has access to greater resources to capitalize on its existing reputation.
Read More: