Nowadays, most of us listen to music streaming services like Spotify, Apple Music, Deezer, Tidal, and others for obvious reasons: you may access practically any song on the market for a single subscription. Several music streaming services are available, but despite their apparent similarities, they are not all made equal. Others provide high-quality lossless audio, some provide Hi-Res, some include podcasts, some include music videos, and some even let you upload your music files to stay in the same library. Others provide cheaper family memberships.
Again, with one exception, the music libraries that serve as the foundation for various services may be the same. The detailed evaluations will assist you in deciding if you haven't already done so. If so, you should be aware that a lot has happened in the last two years and that it could be wise to change your mind. But a closer look reveals that several top-rated streaming music apps have various unique features that set them apart. Because of this, picking the most exemplary streaming music service is trickier than it seems.
When determining which service to use, a few factors should be considered. You should ensure that an app is available on all of the devices you use the most. Consider audio quality and support for added features like digital assistants, music videos, lyrics, playlist sharing, and more. We have compiled a list of the most outstanding music streaming services available to help you choose the perfect subscription.
Apple Music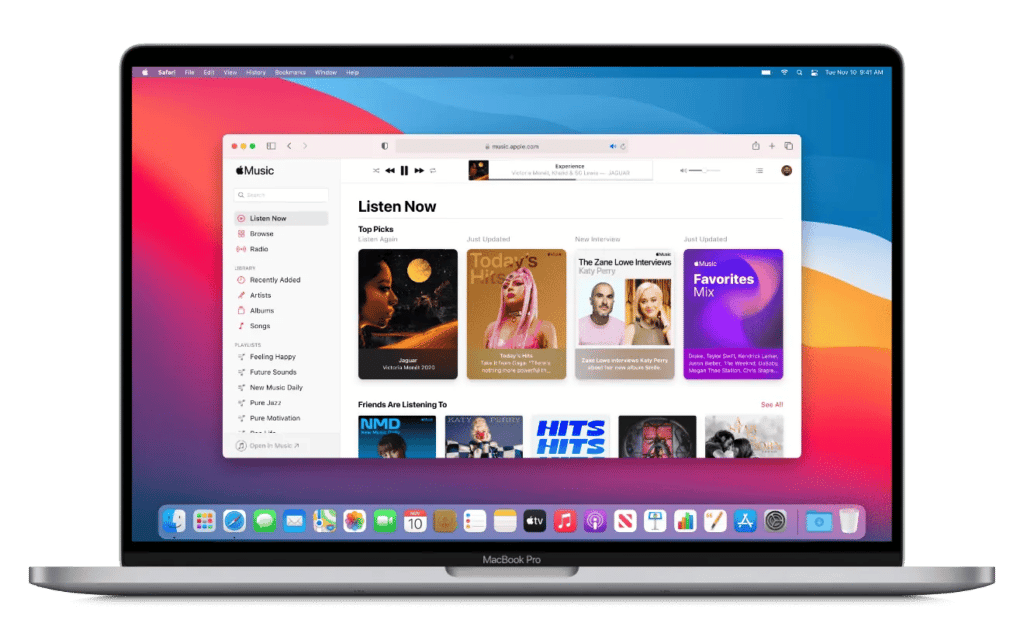 Apple Music has an entire collection of over 75 million songs, customized Apple Music 1 radio station, Siri compatibility, video content, lyrics, a 24/7 music video channel, and support for various gadgets, including the Apple Watch. Apple has improved the service by providing Dolby Atmos support and lossless audio at no additional cost. Apple Music joins Spotify as  Editors' Choice's top-rated streaming music service due to its fun, constantly-evolving features.
The design of Apple Music includes prominent, attractive symbols that invite you to learn more about the service, whether through a browser or an app. Since the App has a menu system that makes it easy to discover material, you'll probably do that anyhow. Playlists, Artists, Albums, Songs, and the Library are all well marked and simple to find.
With the arrival of non-compressed, uncompressed music, Apple Music has finally caught up to leading rivals. Hi-res lossless streams have a 24-bit/192kHz maximum, whereas lossless audio streams have a maximum of 24-bit/48kHz. Apple Music now matches the high-resolution lossless audio services of Amazon Music Unlimited, Primephonic, Qobuz, and Tidal. The streams support Dolby Atmos, a superb, immersive spatial audio format.
Spotify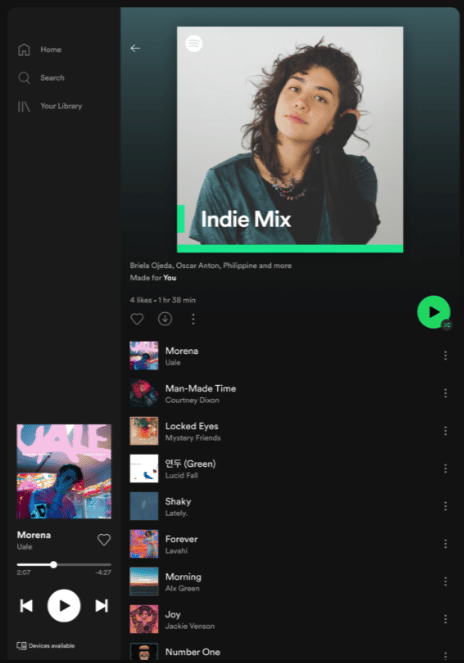 The fact that Spotify is the top dog in the massive, continuous war of streaming music is the only thing that never changes. Due to its vast collection, collaborative playlists, podcasts, and a host of other tempting features, Spotify continues to be popular despite competition from Apple Music, which offers a tonne of features, and Tidal, which caters to music lovers. Along with Apple Music and SiriusXM Internet Radio, Spotify remains a top-rated, all-around Editors' Choice winner for streaming music services for the above reasons and more.
By registering for Spotify Free or one of the four Spotify Premium tiers, you can start listening to music immediately. The free edition allows you to manage your digital music files, hear at 160Kbps, manage audio and banner advertisements, and interact with others using the included social networking tools. You may listen to some albums before they are released and play songs on demand with the $9.99/month Spotify Premium. You may cache music for offline playing on your computer, phone, or other devices. The audio quality is also improved to 320Kbps on this tier. Regarding features and quality, Premium is pricey yet worthwhile. However, unlike SiriusXM Internet Radio, the Editors' Choice for streaming services that concentrate on live programming, Spotify does not allow you to record its audio.
Tidal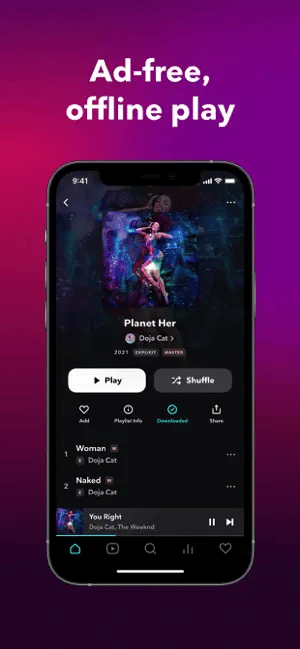 Since being bought by a group of musicians led by Jay-Z in early 2015, including Alicia Keys, Madonna, Jack White, and Deadmau5, Tidal's music streaming service has seen ups and downs. The range and caliber of the service's collection, particularly its high-resolution options, is one item that hasn't changed.
The service's cost has changed, mainly for the better. For $9.99 per month, you'll get CD-quality streaming. A 30-day free trial is available for new users. Up to 10% of the $19.99/month Tidal HiFi Plus subscription fee is paid directly to each subscriber's most-streamed artist, enabling streaming up to 9,216Kbps. That is unique in a field where musicians get low wages while earning enormous rewards. For $14.99 (Tidal HiFi) or $29.99 (Tidal), Tidal offers two family plans that provide autonomous accounts for up to six people residing at the same address (Tidal HiFi Plus).
Students in high school and college can subscribe to Tidal HiFi for $4.99/month and HiFi Plus for $9.99/month, respectively. Energetic military people and seniors can use the service at a discounted rate of $5.99/month for the HiFi plan and $11.99/month for HiFi Plus. To qualify for those discounts, you must SheerID prove that you are a student. Last but not least, Tidal now provides a free streaming tier that grants access to all of its content but caps stream quality at 160Kbps.
Qobuz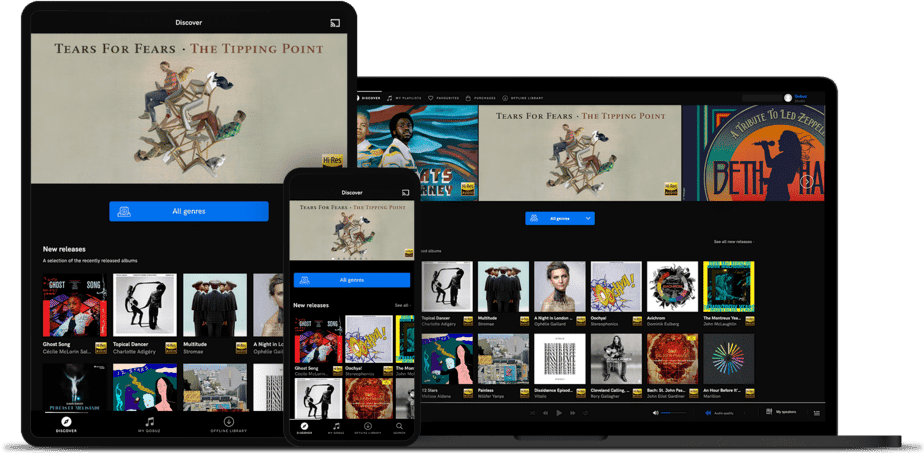 Qobuz has a strong following among creative workers in the music industry since it was the first streaming service to promote high-res audio. Qobuz is a company wholly focused on the digital music industry, unlike many of its competitors, and this dedication is evident in its offering. The firm, established in France in 2007, has always offered a streaming service in addition to a digital music shop. It made its American debut in 2019 and rapidly established itself in the audio market.
In addition to offering high-resolution streaming, Qobuz utilizes accessible information more effectively than nearly any other streaming service to provide more thorough artist, producer, and songwriter credits.
Costing $12.99 per month or $129.99 annually, the basic Qobuz Studio Premier Solo plan is available. For $17.99 per month or $179.88 annually, the Studio Premier Duo plan enables a second person residing at the same home to have a separate account. For $21.90 per month or $215.88 annually, a Studio Premier Family plan allows up to six users who must reside at the same address.
YouTube Music Premium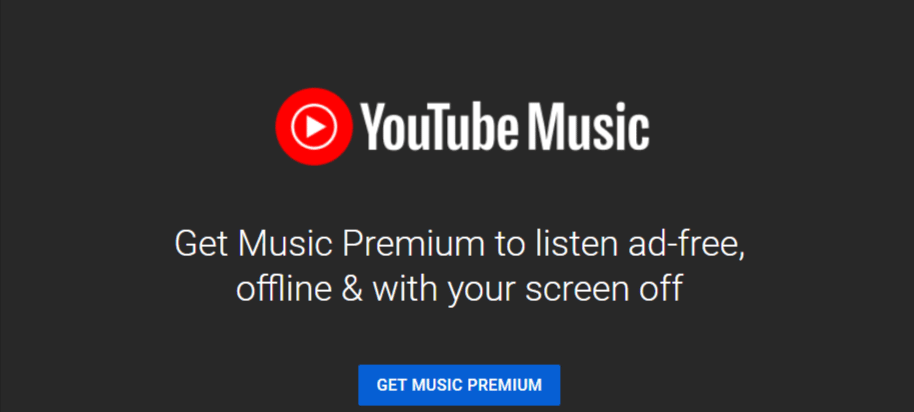 When Google switched those users to YouTube Music in October 2020, Google Play Music was replaced by YouTube Music Premium. It lacks both the high-resolution streaming that is quickly becoming industry standard and a dedicated desktop program for Mac or PC. YouTube Music Premium may be the ideal second streamer for fans unsatisfied with the gaps in the 70 million song catalog that most streaming services share since it includes a few features that aren't accessible anywhere else.
Costs for YouTube Music Premium are $9.99 per month or $99.99 per year. With the $14.99/month Family plan, you may have up to six accounts. The monthly cost for the service is $4.99 for college students. To be eligible, you must confirm with SheerID that you are a student. A YouTube Premium membership also comes with YouTube Music Premium, an excellent choice that eliminates all in-video advertising from YouTube videos. A year of YouTube Premium costs $119.99, or $11.99 each month. The Family plan includes up to six accounts and is $17.99 monthly. For $6.99 per month, college students can subscribe to YouTube Premium.
Deezer

Deezer seems to be having some sort of identity problem right now. A brief history lesson may help to clarify this statement. When we first examined the music streaming service in 2015, it was clear that it viewed itself as a competitor to Spotify, offering a sizable music collection to a broad audience as effectively as possible.
At the beginning of 2018, Deezer started targeting the hi-fi community with an extensive collection of CD-quality music and rumors of upcoming high-res Quality assurance support. Then, with high-res still not having made an appearance on the platform by 2020, Deezer teamed up with Sony and began providing 360 Reality Audio streaming to HiFi tier users.
Since 2017, Deezer has made CD-quality music available in the 16-bit/44.1kHz Lossless format, and as of now, it has more than 90 million of them, or 100% of its catalog. Until last year, the streaming site featured 73 million songs. It first began offering its service in 2007 with 4 million tunes of essential quality. A library importer that enables users to move their favorite songs and playlists from other services to Deezer was just launched, according to the firm, which says that it is "constantly developing its audio streaming service."
Amazon Music HD

Amazon has introduced several various streaming services throughout the years. Amazon Music is the finest and competes with services like Spotify and Apple Music.
This affordable, high-quality music service can compete with Tidal and other audiophile-grade options. While many other sites only provide 320kbps, it provides consumers with lossless FLAC music at 24-bit/192kHz. The high-quality streaming audio was previously available only to Amazon Music members. It is now available to Amazon Music Unlimited subscribers at no additional cost. According to a recent announcement from Amazon.
Previously, the Amazon Music HD tier cost $5 or £5 more each month for Amazon Music Unlimited members. Customers in the US, UK, Germany, Canada, France, Italy, and Spain can now use it for free. Sadly, it doesn't appear to be accessible in Australia just yet. You must have an Amazon Music Unlimited membership to subscribe to Amazon Music.
If you have Prime, an individual plan costs $7.99 per month; if you don't, it costs $9.99. You may use only one device at a time to listen to the service with these options. For $14.99 per month, a family package is also available, allowing up to six individuals to listen to music simultaneously.
What is the future of music streaming?
In 2020, streaming services generated $13.4 billion globally, or 62.1 percent of the whole music industry's income. Paid monthly or yearly memberships, which have shown consistent growth, account for most of this revenue. By the first quarter of 2021, there were 487 million customers worldwide for streaming services, a record high.
What's the future of the music industry?
Most likely, the direction of music in the future will mirror the advances in technological tools. It will be highly modern, much like social media, and depend more on computers and artificial intelligence.
Conclusion
This is a fantastic moment to be alive if you love music. Never before has music been so readily available. However, selecting a music streaming service that best suits your requirements might be complex, with many available alternatives. As a result, we needed to create a list of items we could confidently suggest to readers.
Read More: