A screen protector most definitely protects your screen from scratches that are going to happen just from everyday use, going in and out of your pocket or bag all day. There are various types of screen protectors available: Tempered glass, PET plastic, TPU plastic, and Multi-layered screen protector. There are two things you want to get when you buy a new iPhone XS max case and an iPhone XS Max screen protector. After all, your phone is one of the most valuable possessions you own.
After splurging on an iPhone XS max, it'd be silly not to invest in an iPhone XS max screen protector. Also, if it happens to crack accidentally, you are looking at a ~$500 repair price. That is a lot of money to pay for a repair and we would rather have you not suffer that, you should always have at least a screen protector to keep that glass panel safe and sound. To protect your investment, however, we strongly suggest picking up an iPhone XS max screen protector. That's why we are bringing a list of the best iPhone XS Max screen protectors that you can buy to protect your phone's display.
iSOUL Glass pro screen protector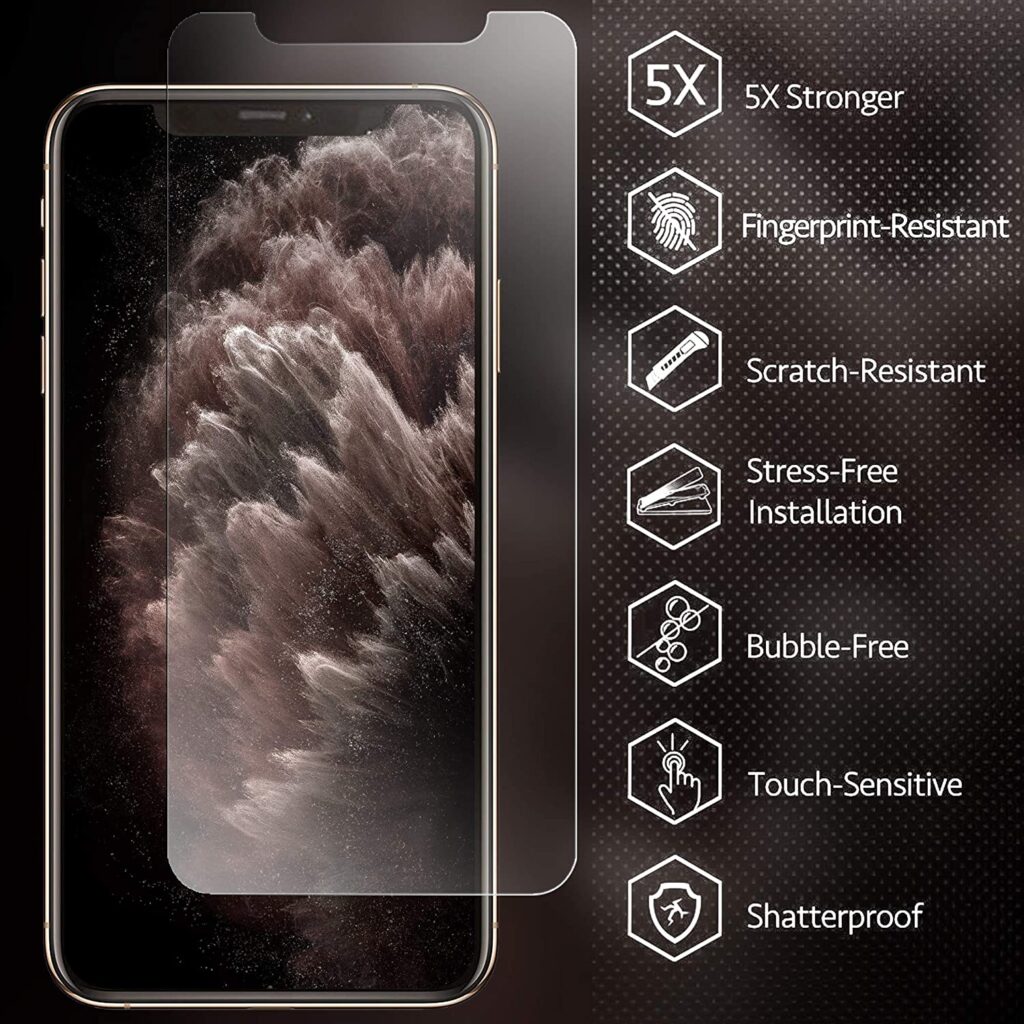 iSOUL screen protector comes with retina HD display which results in amazing clarity with 2.5D ultra-smooth round edges and high responsive 3D touch to every touch and tap. Because of oleophobic coating it is highly smudged and fingerprint resistant. Most importantly it comes with the best price and easy installation plus a lifetime warranty.
Vibe screen protector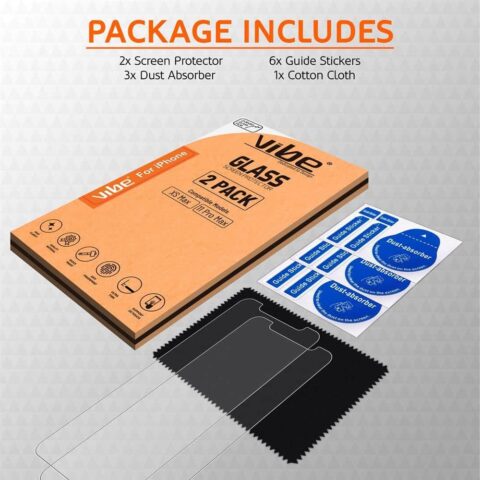 Vibe screen protector protects your screen from scratches and it is shockproof. Also it supports HD super AMOLED and protects your retina. Plus it is fingerprint resistant as it has an oleophobic coating. It is extremely thin and 9H which protects your iPhone XS max screen from all damage. Added it is very easy to install and has 3D touch and has a crystal clear view.
amFilm Tempered Glass screen protector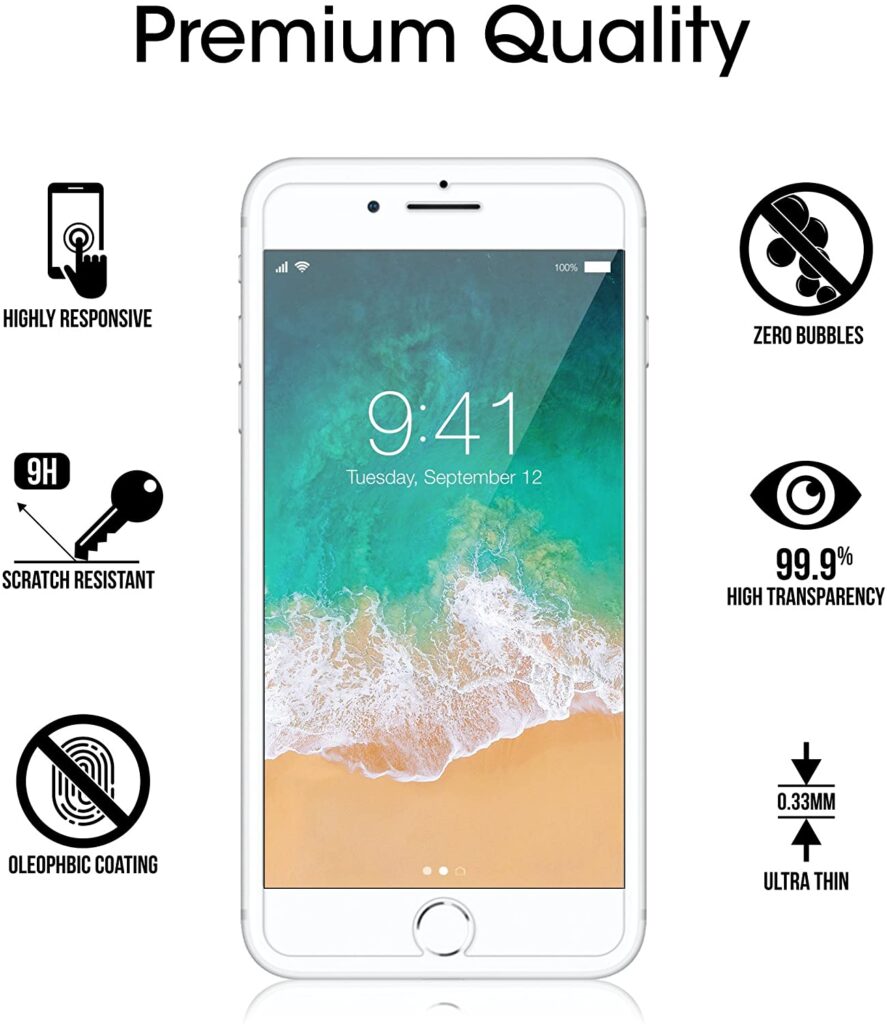 amFilm provides three high-quality tempered glass screen protectors for a great price. Highly durable, and scratch resistant – surface hardness 9H and topped with oleophobic coating to reduce fingerprints. You also get a microfiber cloth, dust removal stickers, three alcohol cleaning wet wipes, and a full guide on how to ensure the perfect installation, plus, if you do mess up, you have two other chances to get it right.
OMOTON HD Tempered screen protector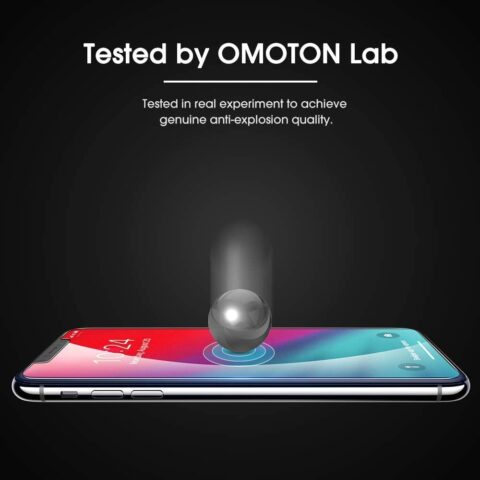 OMOTON HD tempered screen protectors provide maximum protection for the screen area and are compatible with cases, so you don't sacrifice any protection. Plus it has 2.5D round edges that result in smooth touching without dust around edges. Also it is anti-scratch, has anti-fingerprint properties, and high transparency that allows Clear view. Moreover, it's very easy to install.
Spigen Tempered Glass screen protector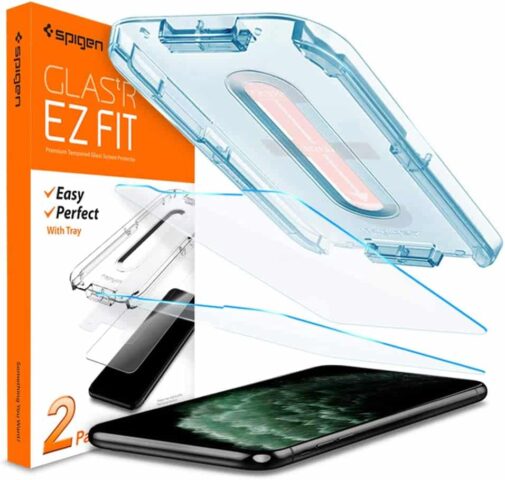 It provides durable protection for your iPhone XS while it's nestled safely in your Spigen case of choice. It includes installation wings to make it easy to apply, and you get two, just in case. Also it has Oleophobic coating for daily fingerprint resistance. Made case compatible with every Spigen case because its case friendly.
JTech Tempered Glass screen protector
The JETech tempered glass screen protector offers all the benefits of a great screen protector: It's strong, thin, and comes in a 2-pack. Plus, its oleophobic coating eliminates dust, fingerprints, and scratches, ensuring it will keep your iPhone XS display clear and visible. Also it is super easy to install as it has an installation kit which includes tempered glass screen protector, cleaning cloth, dust removal stick, instructions, customer service card. Plus it is 2.5D rounded edge as a result it swipes and slides smoothly across the screen. More importantly resists scratches up to 9H and high response and high transparency that gives a clear view.
In conclusion whether you decide to go with film for the slimmest protection or tempered glass, which is thicker but more durable, a screen protector will help your phone screen stay in perfect shape. We recommend 2 of the best iPhone XS max screen protectors from the above
As per features and protection the best-recommended one is iSOUL screen protector as it covers all the features like its very easy to install and to keep your screen fingerprint-free and it seems to be very thin as if it is not there, also included the best price and with great warranty .i.e. lifetime
As well as vibe screen protector because it's super easy to install and very resistant to scratches as well as repels the oils from your hands to keep your screen fingerprint-free.
*Price was correct as on 9 May 2020
Read More!