Apple and Samsung have long contested the top spot with their iconic watchOS and Tizen, respectively. While Google's Wear OS typically lags in third place. But in 2021, Samsung and Google collaborated to overhaul Google's venerable operating system, adopting it as their own. Google's wristwatch platform, Wear OS 3, received its most recent update at Google I/O 2021.
This article dissects everything the most recent version of Google's Wear OS has to offer. Also, which devices it might have an impact on, given the substantial change in the wearable ecosystem that it could potentially bring about.
Wear OS
In 2014, Google unveiled Android Wear, its in-house wearable operating system. It comes with hardware from companies like LG and Motorola functioning as the launch smartwatches.
A few months after changing the name of Android Wear to Wear OS in 2018, Google released version 2.0. This featured an improved user interface & new features.
In Google I/O 2021, the business announced a new partnership with Samsung to deliver the Wear OS platform's next significant evolution and draw inspiration from the South Korean tech giant's success and expertise in the area.
Samsung also stated that its upcoming smartwatches would feature the revived wearable operating system for the first time. It was replacing Samsung's long-running Tizen OS. Later it came with Samsung's galaxy watch 4 and galaxy watch 4 classics.
At Google I/O 2022, held a year later, Google officially unveiled its Pixel Watch. This will release alongside the Pixel 7 smartphone line later this year, presumably in October. Whereas the Galaxy Watch 4 range gave us Samsung's unique take on the platform. The Pixel Watch is on track to establish what the vanilla Wear OS 3 experience feels and looks like.
Watches that support Wear OS 3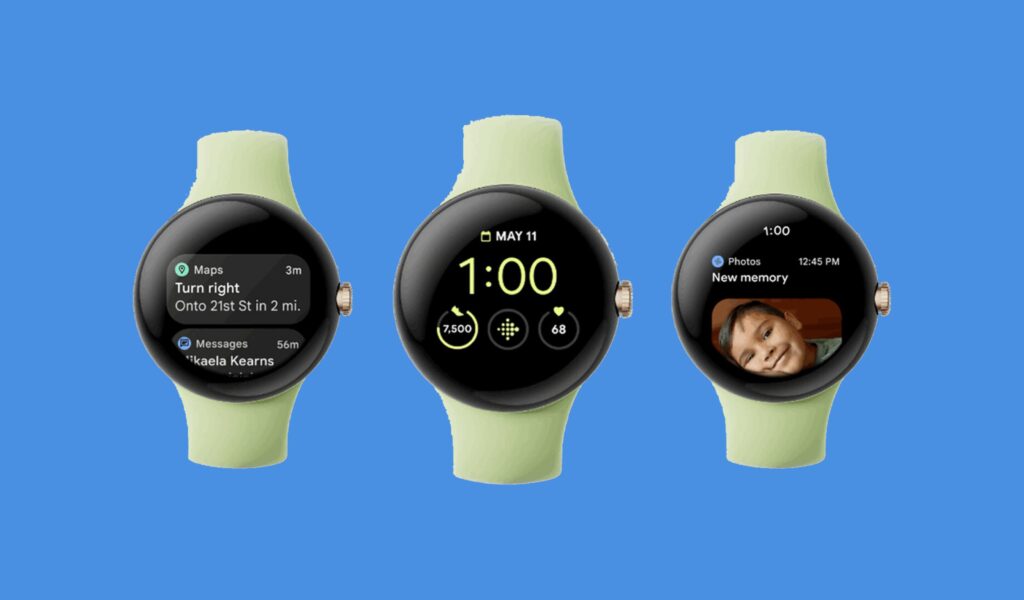 If the functionality offered seems appealing, you probably want to learn which smartwatches the updated wearable platform is compatible with.
According to Google, the platform won't function on a watch powered by anything older than a Snapdragon Wear 4100. Despite initial statements from Qualcomm that Wear OS 3 could theoretically run on any Snapdragon Wear 3100 (or newer)-based wristwatch.
Here is the list of watches and their release date that are currently confirmed to run Wear OS 3.
Smartwatches launched with Wear OS 3:-
Montblanc Summit (July 15)
Google Pixel Watch (Autumn 2022)
Watches to get an update of Wear OS 3 in 2022:-
Also, remember that Google has stated that specific limited scenarios may occur where existing smartwatches on the Wear OS 3 upgrade path succumb to undisclosed impacts.
Current Wear OS 2 customers may discover that they're better off remaining with whatever version they're now using of Wear OS 2. Which is receiving support and additional functionality to more nearly matching Wear OS 3, given the performance requirements of Wear OS 3 against current chips.
Currently, customers must conduct a factory reset to install Wear OS 3.
User Interface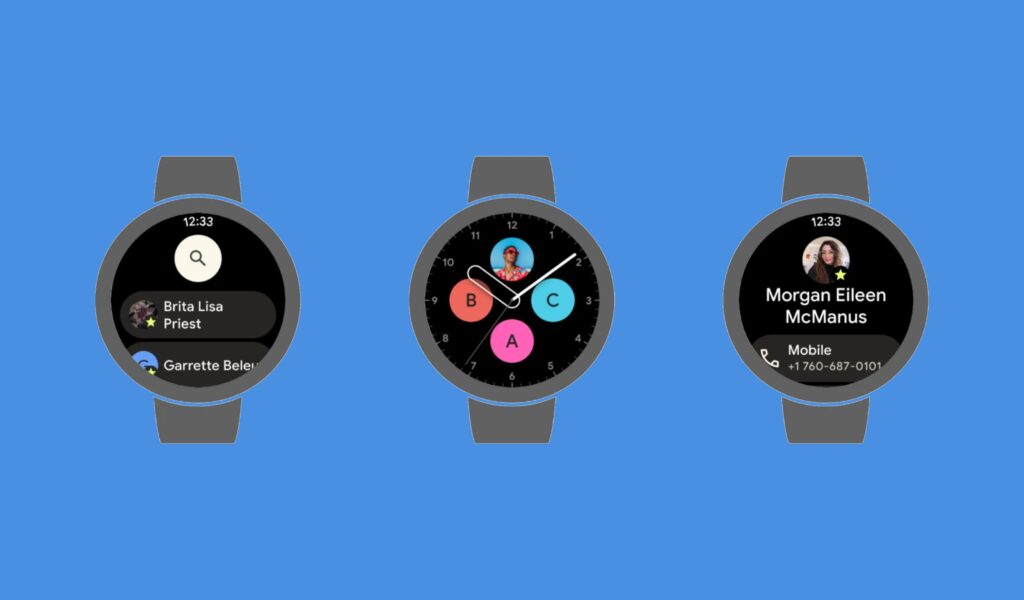 With the option to switch between recent apps with just a double-press of a watch's side button, Wear OS 3 introduces yet another UI change to enhance engagement.
Additional gestures and shortcuts are available throughout, and Tiles, which are little widgets, let you further customize your home screen. Additionally, Google Home will provide easy access to smart home controls.
The Galaxy Watch 4 already has several new Wear OS 3 features. However, you're getting a highly Galaxy-centric experience because of Samsung's One UI Watch. As a result, not many of Google's services are accessible, but also Samsung's. As a result, you can access Google Fit, Samsung Health, and Samsung Pay. Some functions, like the watch's BIA sensor, which can determine body composition, are specific to Samsung's services.
Battery
Better batteries result from such power efficiency advances, but Google is tackling this issue from other angles.
While device optimizations are important, a significant chunk of power consumption occurs on the network side. This is mainly for watches because of their tiny batteries. Given this, Google is collaborating with Vodafone and possibly other carriers to improve how Wear OS 3 devices communicate with LTE networks to prolong battery life.
Vodafone has created an API that enables watches and phones to notify the network when their batteries are low, or they are in power-saving mode. This allows the network to speak with them less frequently and conserve power.
iOS support
iOS support isn't exactly the latest feature. Previous Wear OS releases included it. It appeared that Wear OS 3 would only work with Android devices for a while. This is because neither the Galaxy Watch 4 nor the Pixel Watch will be compatible with iPhones.
Android still seems the best platform for an excellent Wear OS experience. However, the Montblanc Summit 3 claims to support iPhones. So it stands to reason that other Wear OS 3 devices will also likely be able to do the same.
Great Third-Party Apps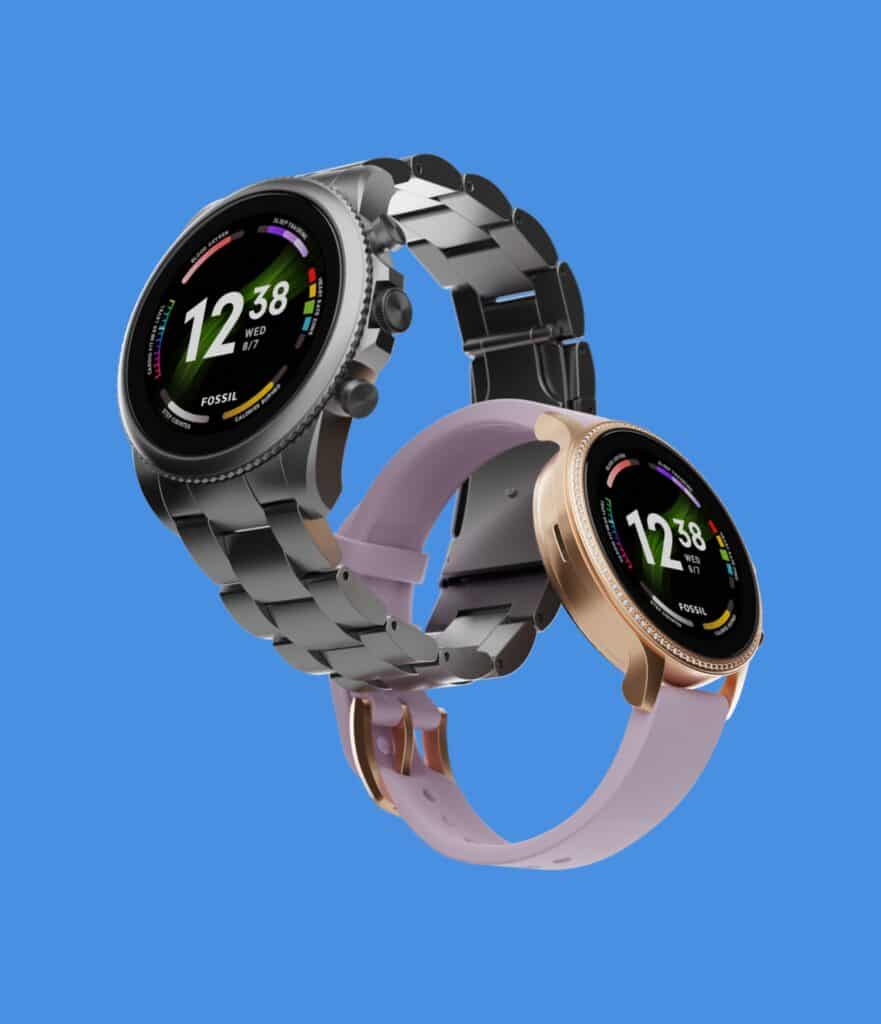 The Wear OS component known as tiles, which are effectively widgets that appear on the right side of your primary watch face, has only lately been made available to third parties. As Wear OS version 3 develops, expect to see a much larger variety than anything you've seen on the platform, thanks to an upgraded Tiles API.
As Google strives to improve the platform, we'll probably continue to see more new features from third-party applications, like Spotify's offline playback.
Fitbit Features
Activity tracking, goal celebrations, and motivational reminders are all part of a global fitness service by Fitbit, which Google completed its acquisition at the beginning of 2021.
Fitbit will probably also power specific Wear OS 3 watches' health-tracking functions, such as SpO2 or sleep tracking.
Features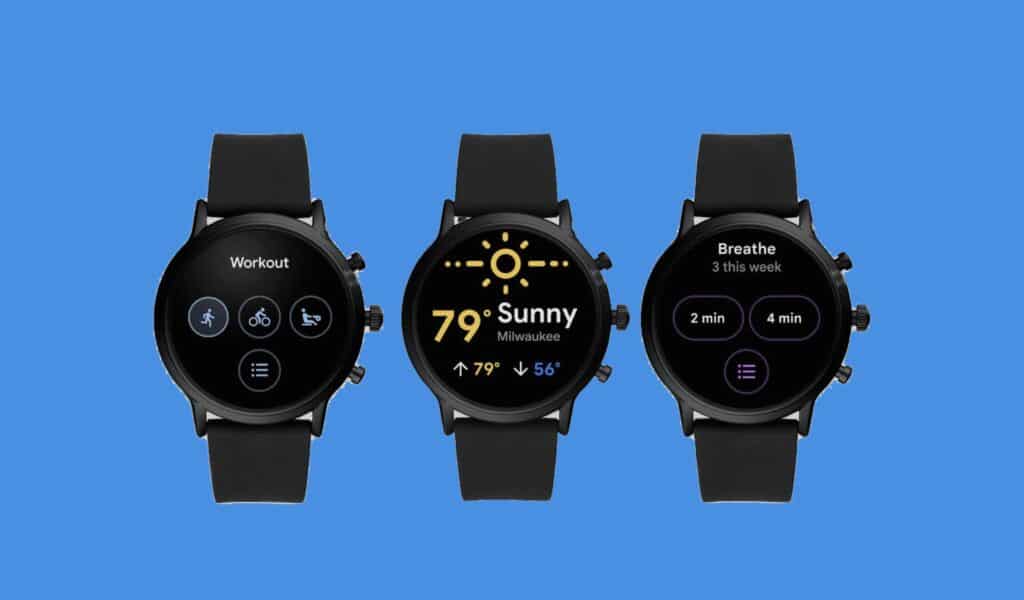 Wear OS comes with a basic feature set that can be extended depending on criteria like price point or target audience. At the same time, hardware manufacturers can alter their Wear OS watches' capabilities.
Primary features include a clock, timer, alarm, fitness tracking, notification synchronization with a connected smartphone, contactless payments using Google Pay, making and receiving calls on-wrist, audio playback, Google Assistant queries, and third-party app watch face support via the Google Play Store.
Along with the updated Wear OS Play Store, Google Messages, and other apps that have been upgraded to work with Wear OS 3, Google also demonstrated an improved launcher with pill-shaped apps. A new user interface and capabilities are being added to Google Maps, reducing its reliance on a smartphone connection for operation.
Icons for apps actively running in the background will also be visible on the home screen.
Release date
Wear OS 3 is, in a way, already available because it works with the Galaxy Watch 4 series, which was released in August 2021.
The ultra-premium Montblanc Summit 3 is the second piece of hardware to be released; pre-orders are currently being taken, and shipments will begin on July 15. The Pixel Watch, scheduled to debut in October, will undoubtedly be the biggest new product.
The real test will likely come when manufacturers like longtime Wear OS supporters Fossil start releasing the Wear OS 3 update for their current Gen 6 smartwatches. It's been promised to happen at least once in 2022.
What is the use of Wear OS?
You may stay connected with elegance with Wear OS. Enjoy unmatched audio controls, texting, fitness monitoring, and more—all at the edge of your look.
Are Wear OS and Android similar?
A version of Google's Android operating system created specifically for smartwatches and other wearables is called Wear OS (sometimes referred to as Wear and previously known as Android Wear).
Can Wear OS be used without a phone?
You won't be able to utilize voice actions if your watch and phone aren't linked over the Internet. However, you can still use specific standard watch features: display the date and time, use the stopwatch, and set the alarm.
Conclusion
Despite all these hints and sneak peeks, Google has yet to demonstrate the Wear OS 3 experience in its entirety fully. New improvements to the Wear OS emulator have allowed us to see a few other UI features we can probably anticipate from the platform.
Read More!