The MSI Vector GP66's specs make it clear that it will be a candidate for sticking of the best gaming laptops, thanks to its 12th Gen Intel Core i7 processor plus Nvidia GeForce RTX 3080 GPU. The new MSI Vector GP66 laptop range is one of the more surprising additions to the world of gaming, managing to mix performance and price in a world where decent products are getting increasingly expensive. However, that doesn't mean this laptop is without flaws.
The combination of the Intel Alder Lake CPU with a power-hungry 150W GPU, on the other hand, implies that this gaming laptop will most certainly be linked semi-permanently to a power outlet due to its shockingly low battery life.
This laptop is among the best 15-inch gaming laptops available at the moment now, thanks to the Per-Key RGB Lighting keyboard and a slew of ports. So, without further ado, let's have a look at the brand-new MSI GP66 Vector Gaming Laptop.
Price & Availability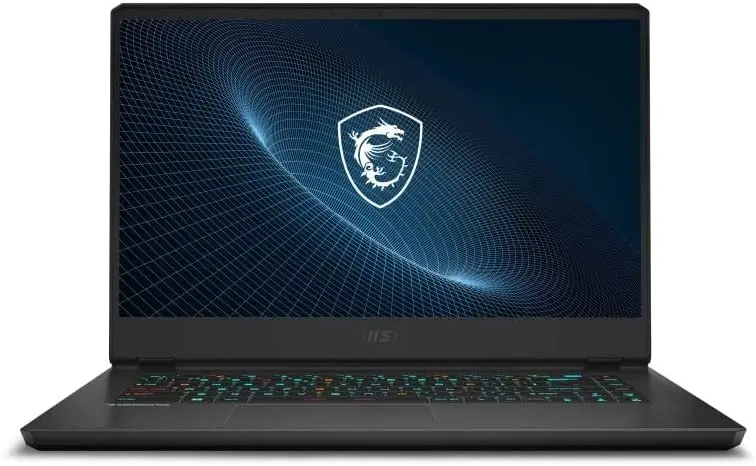 The new MSI GP66 Vector is now available on websites like Amazon, Best Buy, and Overclockers. Consider the United Kingdom. Preorders for the MSI GP66 had already begun on January 25th, 2022 and were available to purchase from 2nd February 2022. Also, the 15-inch gaming laptop with the top-end spec is priced at $1999, while the 17-inch Vector Laptop with top-end spec would be roughly $2099 with the 3070Ti & $2399 with the RTX 3080 GPU.
For example, the Razer Blade 15 (2022) range's closest comparable in terms of specifications would cost a ridiculous $3,326 / £3,099 and is equipped with a 3070 Ti rather than a 3080. However, in terms of cost-effectiveness, the Vector GP66 falls short of the Lenovo Legion 7, which costs $2,689 / £1,999 for comparable hardware.
Design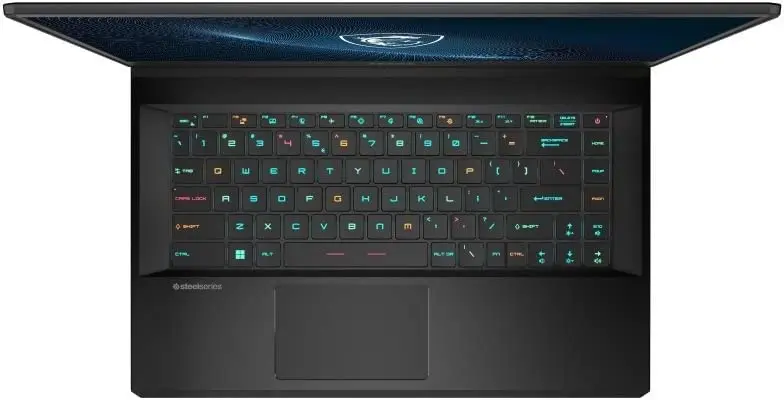 The GP66 Gaming Laptop has the same design as last year's GP66 Leopard Laptop. So, not really much to say about the new Vector Series. Despite the fact that the laptop is thick, it is substantially slimmer than the GP65 Leopard, which was introduced three years ago.
Because of the hinge design, there is very little apparent space between both the display as well as the laptop deck, making it much easier to open with one hand. The GP66 Laptops, unlike previous year's only MSI, had a black metal logo rather than the red-lighted ones. The all-new GP66 Vector has lost its gaming appearance in favour of a more professional appearance. The MSI GP66 Vector's chassis is built of hard plastic yet feels quite durable. The laptop weighs about 5.2 pounds.
Per-Key RBG Keyboard
Steelseries built a per-key RGB gaming keyboard for the laptop, allowing you to alter the lighting of each and every single key as you see fit. The short depth of the keyboard, on the other hand, leaves much to be desired, especially when playing motion-heavy FPS games like the Overwatch 2 beta.
Trackpad
The trackpad on the MSI Vector GP66 laptop isn't as slick as the user would want it to be. Your fingers will likely skid. However, the touchpad responds nicely to all movements like pinch to zoom, drag, and other window functions.
Ports
Alternatively, you may attach an external gaming mouse or keyboard to the Vector GP66's three Type-A USB 3.2 ports. The Vector GP66 also contains a single Type-C USB 3.2 port on the left side, plus a 3.5mm audio jack. The charging port, as well as the Mini Display & HDMI connectors, are conveniently positioned on the rear of the laptop. Both feature 8K at 60Hz & 4K at 120Hz video output, allowing you to connect additional game monitors to improve your overall experience.
Display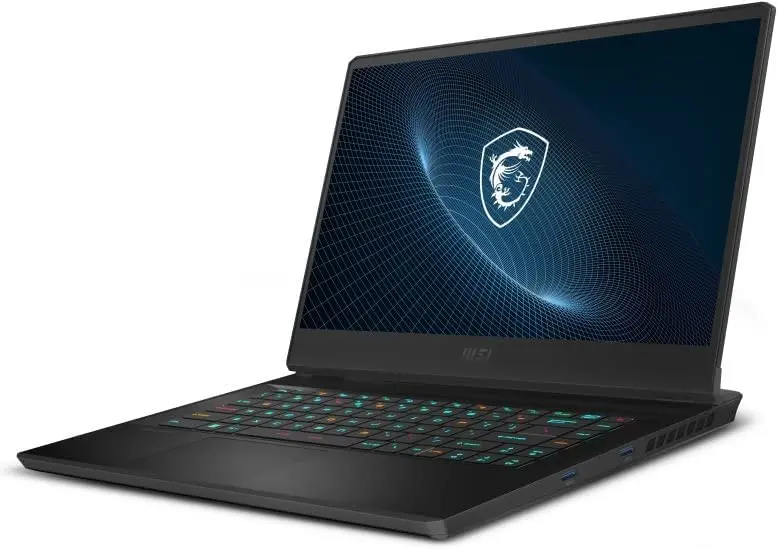 The 15.6-inch Full HD 1920x1080p panel on the new MSI GP66 Vector laptop has a refresh rate of 240Hz. However, there is another option with a QHD display and a refresh rate of 165Hz. This laptop functions as a dual driver for both games & media work.
However, it is not a good choice for content makers because the brightness only reaches 250 nits, which is insufficient for a content provider who will be editing both photographs and movies. On the plus side, the GP66 Vector laptop's display covers 100% sRGB while remaining at 80% AdobeRGB.
This implies that your games will appear highly bright and lively. If you operate in a dark setting, the display is enough for content editing and production. However, the display on this MSI Gaming GP66 Laptop performs significantly better indoors than outside.
Because the display has a 16:9 aspect ratio, it has narrow bezels on both sides. The bezels can be considerably narrower, but given the price, that's OK. Although the GP66 Vector versions do not have the 16:10 aspect ratio display. The display has some flex as well, which is beneficial for absorbing shocks when travelling.
Performance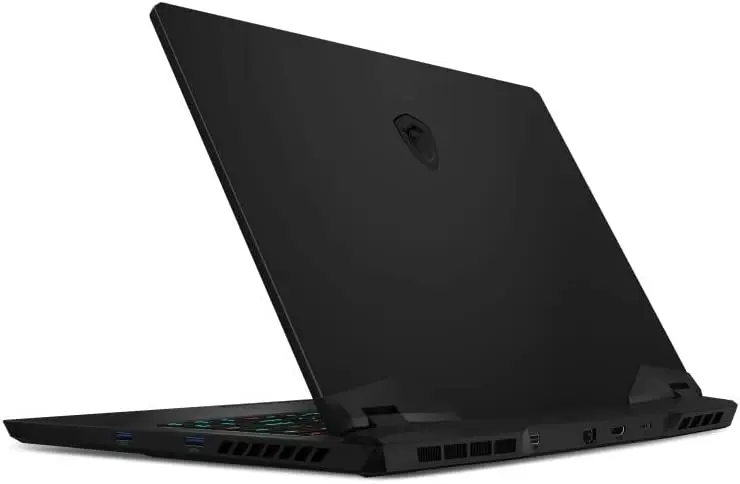 The MSI Vector GP66 unquestionably outperforms in terms of gaming performance. With its strong 12th Gen Intel Core CPU, the Vector GP66 is able to match – and in some cases, even outperform – the Razer Blade 15 (2022) in a variety of testing tests. The Vector GP66 beats Razer's flagship laptop by a whopping 10% in 3DMark Night Mark.
The options are all well-equipped with the most recent technology, with the exception of RAM, which still uses the older DDR4 generation rather than DDR5. This is most certainly a cost-cutting strategy, but we expect DDR4 to become less prevalent in laptop launches over the next few years as DDR5 becomes more inexpensive for manufacturers, making the laptop seem obsolete.
Regular Multitasking & Office Work
There are no performance concerns with the GP66 when it comes to ordinary multitasking and office work. Till When I tried it last October, the Dragon Center software was so crash-prone & glitchy that MSI had to get into work and debug, but it's now extremely smooth and fast. There were some issues with the SteelSeries Engine, which allows you to modify keyboard colours and effects, but it is simple to use now.
Overall, given all of the configurations available and the reasonable price tag, this is a strong option for…well, a wide range of consumers, though there are certainly extra affordable options available for folks who could use a budget gaming laptop, and those with enough cash to splash may feel that the lack of G-sync, DDR5, and Thunderbolt is a deal-breaker.
Battery Life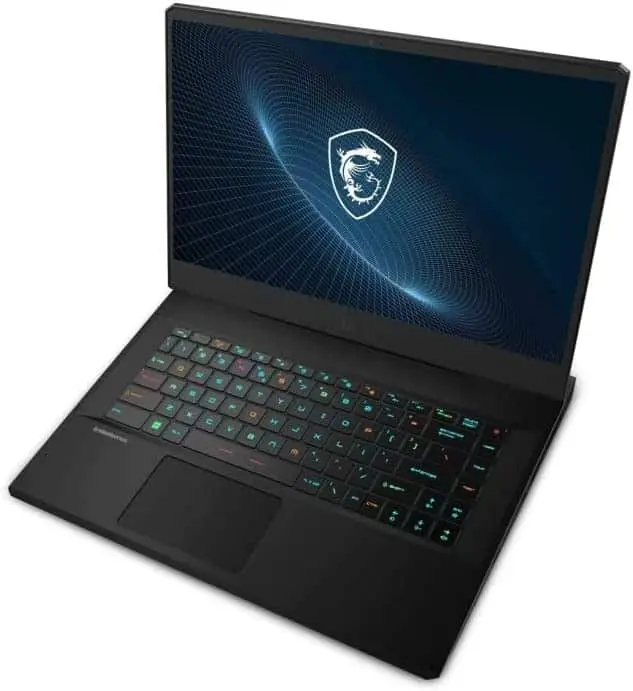 The MSI Vector GP66 12UH appears to take its newly-established competition with the Razer Blade 15 (2022) a little too far by outdoing the latter's short battery life with its top-of-the-line technology and superb gaming performance.
The Vector GP66 barely achieved 2 hours and 43 mins. The Razer Blade 15 (2022) covers 6 minutes longer and 27 mins longer than the Vector GP66. Fast charging may have provided a silver lining. However, this is not the scenario with the MSI Vector GP66. Even while doing the most basic work-related tasks, the laptop can take up to 2 hours to attain 100% battery life.
Is MSI a good brand?
Yes, MSI laptops are among the greatest gaming laptops on the market. MSI creates visually appealing and feature-rich laptops. The majority of MSI gaming laptops feature amazing specifications and are all outfitted with powerful graphic cards able to handle the most power-hungry games.
Is MSI better than HP?
HP has a slew of benefits versus MSI. It not only costs the same, but it also features quieter fans, cooler core temps, longer battery life, better display reaction times, a stronger chassis construction, and a substantially faster GPU.
Conclusion
The MSI Vector GP66 is among the strongest gaming laptops available. This is virtually a given: putting an Nvidia GeForce RTX 3080 inside a laptop chassis almost guarantees it. And its performance is outstanding.
The tiny and discreet style of this laptop, on the other hand, may pique your interest. Sure, it's large by laptop standards, but as far as gaming laptops go, it's more portable than most of its immediate competitors: you can use it in a coffee shop or an office meeting without drawing too much attention.
On the negative, the Vector GP66's battery life is terrible, and the trackpad is a touch narrow for our comfort. MSI has a lot of market expertise, and the Vector GP66 is another polished, appealing product. This laptop will appeal to a wide range of gamers… at least those who can afford it.
Read More: