Honor has broken free from the limitations that prevented it from collaborating with Google. It's delightful in the fact at MWC 2022. Before the event, it exercised its new China-only foldable, the Honor V, in the waiting room. The launch event, on the other hand, was all about Honor's snazzy new flagship, the Magic 4 Pro. While Honor Magic 4 Pro smartphone isn't the first Honor phone to arrive in the West since the company split from Huawei, it is the first genuine contender to pack in undiluted flagship features.
Honor phones have traditionally been the 'light' option to Huawei's heavyweights. Even the Honor 50, which was released at the end of 2021, struggled to win right away.
However, terms like Snapdragon 8 Gen 1, 256GB storage, and 100W wireless charging on the Magic 4 Pro's spec sheet make it plain that Honor isn't messing around.
Then there's the matter of the cost. While it doesn't compete with the iPhone 13 Pro Max or the Galaxy S22 Ultra. It's still a real flagship, with costs comparable to the OnePlus 10 Pro and Pixel 6 Pro. Can it, however, attack with such ferocity?
What you will see here?
Honor Magic 4 Pro of Price and Availability
The Magic 4 Pro hasn't been announced for the United States, but it will be released in Europe, with UK availability likely soon.
While we don't know when the Magic 4 Pro will be available. We do know that it will cost $899, which is around £1,200 / AUS $1,650. The phone is expected to come in two versions: one with 256GB of storage and 8GB of RAM, and another with 512GB of storage and 12GB of RAM.
Design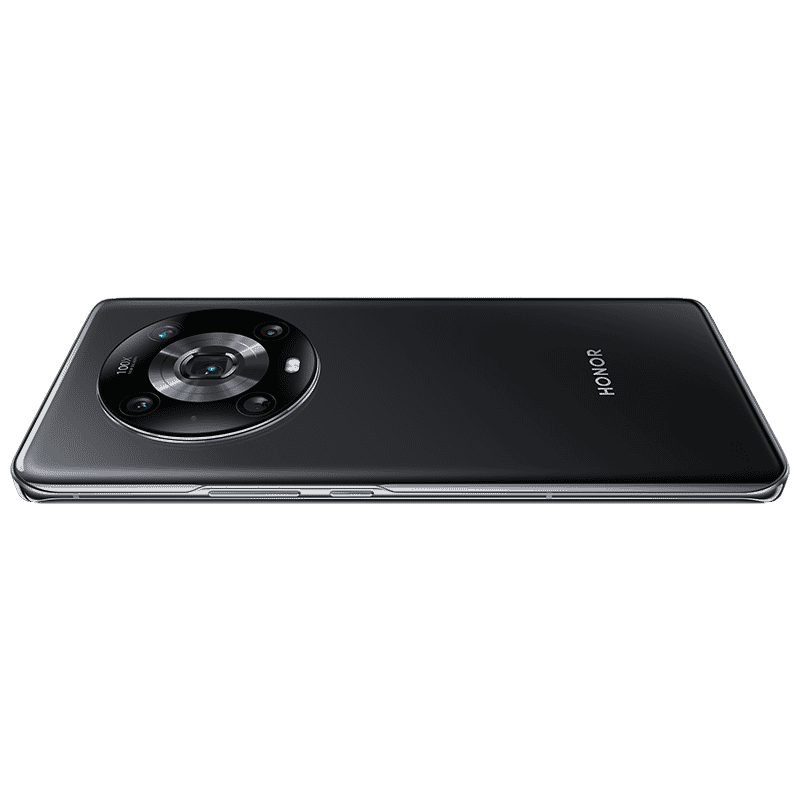 If you've seen a Huawei Mate 40 Pro. You'll have a rough idea of what the Honor Magic 4 Pro's design will be like. It's a high-end device with a curved display on the front and curved glass on the back, all nestled between polished aluminum.
While many smartphone manufacturers are opting for frosted coatings on their flagships. Honor has chosen high-gloss glass with a gleaming back that reflects light with grace and elegance (until it gets grubbed up by greasy fingers).
While the phone is on the thicker side at 9.1mm. The glass back and front taper into the edges, giving it an exquisite feel. It's also substantial at 215g, though it's still lighter than the iPhone 13 Pro Max.
The phone's rear is designed similarly to Honor's Magic 3 flagship series and Huawei's Mate 20 series. This entails a circular camera surrounded by cameras cascading around a ring. The Magic 4's eye-catching periscope camera is positioned precisely in the center of the circle, which is impressive.
Display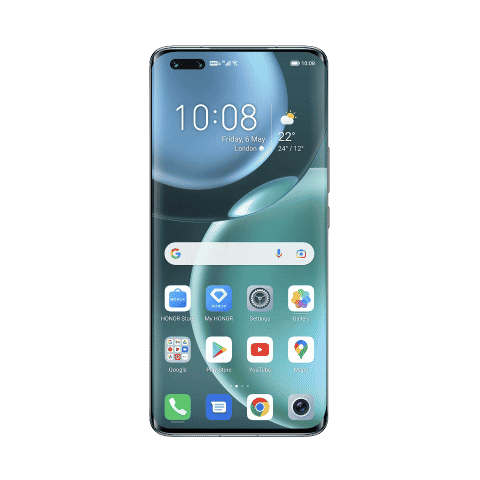 The Honor Magic 4 Pro display has a lot of zing and vibrancy to it, and it's very bright. It's an LTPO OLED screen, which explains the color pop, and it can achieve up to 1000 nits of brightness. Making it easy to see what's going on in all but the brightest conditions.
The screen is the same size as the Galaxy S22 Ultra, measuring 6.8 inches and sporting a resolution of 1312 x 2848 pixels, a crisp and sharp 460ppi pixel density, and a reasonably widescreen 19.5:9 aspect ratio.
Honor has also increased the display's flicker rate to 1,920Hz, which is rather impressive. According to Honor, this makes for a more pleasant watching experience.
In comparison, the iPhone's maximum frequency is 480Hz. When we held the side of the phone by side in the flesh, we couldn't detect the difference. But when we filmed the Magic 4 Pro, it didn't have as much banding as an iPhone.
Camera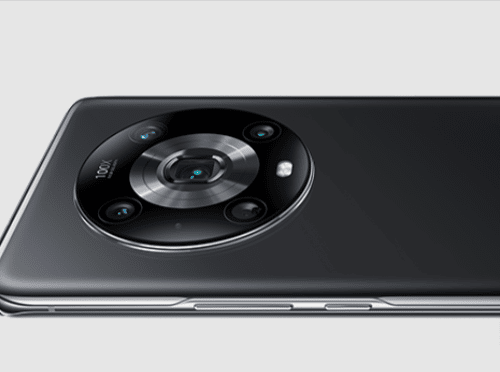 Four cameras are located in that attention-grabbing ring on the rear of the phone. With a 64MP resolution, f/3.5 aperture, and 90mm focal length. The telephoto periscope camera lies in the center, with a zoom range of about 3.5 times that of the primary camera's focal length.
The wide and ultra-wide cameras on the Honor Magic 4 Pro are both 50MP, just like on the Oppo Find X5 Pro. However unlike Oppo's current flagship, the wide camera on the Honor Magic 4 Pro has a significantly superior sensor with its larger size, wider aperture of f/1.8, and superior autofocus.
A time of flight depth sensor is the fourth camera on the rear, while two selfie cameras, a 12MP ultra-wide with a 100-degree field of view and another time of flight depth sensor, are on the front.
Honor claims the Magic 4 Pro is a terrific digital zoomer, too, thanks to the telephoto camera's optical zoom paired with its 64MP high-resolution sensor, reaching ranges of 100 times zoom, though, in our quick tests, that was pushing it. You'll probably want to draw the line at 30-40 times zoom.
Performance and Battery
The Honor Magic 4 Pro smartphone competes with the newest from Oppo, Realme, Samsung, and Xiaomi with a Snapdragon 8 Gen 1 CPU and either 8GB or 12GB of RAM.
According to Honor, GPU Turbo, the company has to introduce a secret sauce for better gaming.
While we didn't play any games on the phone, we did have a look at the interface, Magic UI 6, which is unexpectedly similar to Huawei's EMUI – but we're not complaining. The most important factor is that Honor now has access to Google Play Services, putting it back in the Western smartphone competition.
The Magic 4 Pro's battery is a modest 4600mAh, which is less than the 5,000mAh power seen in flagships like the Find X5, Note 22 Ultra, and Xiaomi 12 Pro these days.
While it's too soon to comment on battery life, the Magic 4 Pro can charge extremely quickly. Thanks to wired and wireless 100W fast charging.
That means that even if you don't plug it in, 15 minutes can charge the phone by 50% – witchcraft. This is, in fact, the fastest wireless charging we've ever seen on a commercially available device.
Conclusion
The Honor Magic 4 Pro smartphone is a significant step forward for Honor. That has spent nearly a decade in Huawei's shadow. Against all odds, it's now the one to keep an eye on.
Even more impressive is the fact that Honor is squeezing world firsts into its flagship. Introducing 100W wireless charging to the market before anybody else and making an all-around contender.
The Honor Magic 4 Pro's worst flaw could be its lack of optimization. Is the camera as good as the one on the Pixel 6 Pro? Will Honor be able to keep the Snapdragon 8 Gen 1 cool even when playing Genshin Impact on high graphics? Does the battery, which appears to be tiny on paper, last a whole day?
All of these are questions we'll be answering in-depth in our Honor Magic 4 Pro review. For the time being, we're content to see this underdog make a solid showing at MWC 2022.
Read more!