These days, wallets are becoming more intelligent. There are better ways to protect your credit cards and cash than a simple billfold if you still carry a wallet in addition to your smartphone and smartwatch. Smart wallets make it easy to store and move money while also protecting it from loss or theft. RFID blocking, device tracking, and a modern design are all options. Although many of these wallets appear to be geared toward guys, we can't imagine why anyone of any gender or age wouldn't appreciate the beauty, style, and electronic security that these wallets provide.
Smart wallets may not be the first thing that comes to mind when it comes to adding technology to your wallet, but they make a lot of sense. A smart wallet has your back whether you want to avoid card clashes, defend yourself from theft and fraud, or make sure you never lose it around the home again.
Most employ RFID shielding to block contactless card signals, lowering the likelihood of a card clash preventing you from making payments. They also serve as theft and fraud deterrents, preventing contactless theft attempts that seek to steal money or information from your cards without your knowledge.
Why is having a smart wallet important?
Because it protects our credit or debit card information from electronic pickpocketing, Smart Wallet has the feature. Aluminum layers are used in RFID wallets, and the metal fabric is occasionally woven into them. This design helps to prevent thieves from reading your RFID frequency.
Serman Brands Smart Wallet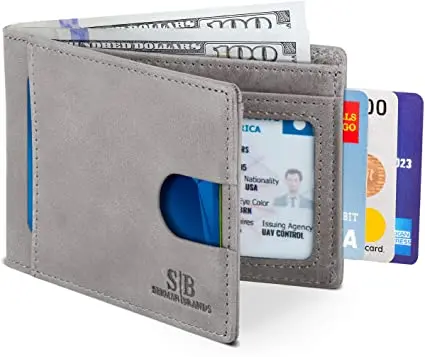 The Serman Brands 'SB' writing logo is on the bottom right corner of this smart wallet, which has a curved fold and a bi-fold closing with a plush, regal-looking feature. It has a tough appearance thanks to the heavy stitching along the edges. The clever strap, which pulls back to expose your most often used cards, is our favorite design/utility element.
Despite its small size (3.9 by 2.85 by 0.5 inches), this bi-fold wallet is rather capable, of holding up to eight cards and 20 dollars. With two inner pockets, a huge roomy front pocket for a single card, a money clip, and a photo ID slot, there are plenty of slots and compartments.
Pros:
Excellent compartment distribution.
It can store up to eight cards.
Smart Strap allows you to quickly reveal the cards you use the most.
Cons:
With extreme wear and tear, the outside stitching may break.
Scuff- and scratch-resistant
Ekster Parliament Smart Wallet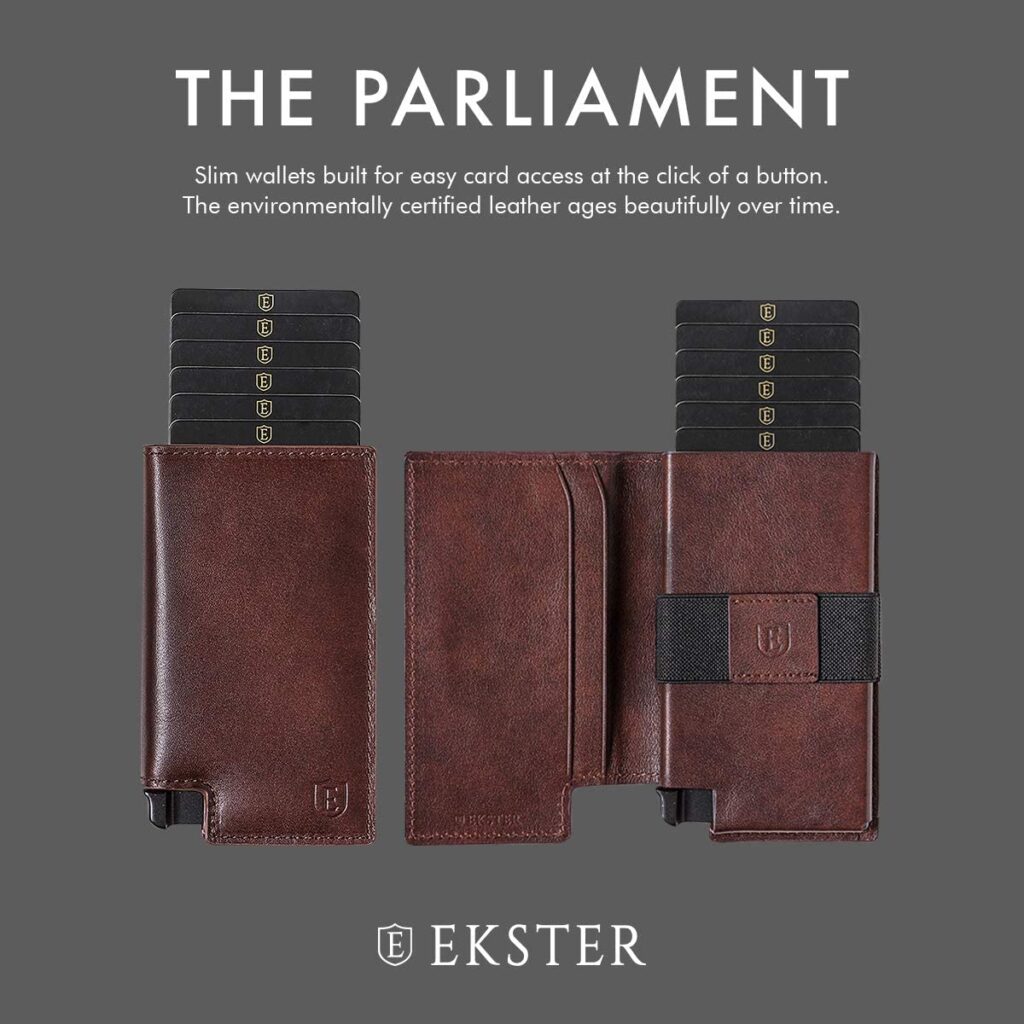 Ekster is a startup that creates smart items. Its Parliament wallet is a tiny, compact wallet with an RFID anti-theft lining and a clever plastic tab that properly distributes up to six cards from the main compartment. There's enough for two more in the flap, as well as an elastic belt for holding notes or receipts.
The smart component is the optional solar-power Chipolo tracker, which fits into the wallet's back sleeve. It connects to your phone via the Chipolo app, allowing you to see where you've left your wallet on a map — useful for the forgetful or if your bag or wallet is stolen.
You can even use your phone to ring the card if you can't find your wallet and want to follow the beeping until you find it. Although the wallet and card are pricey, the total package is tidy and small.
Pros:
High-quality leather.
fast card accessibility
Chipolo provides tracking.
RFID protection.
Cash is tight.
modest.
Cons:
The tracker must be recharged.
fairly substantial
Bellroy Travel Smart Wallet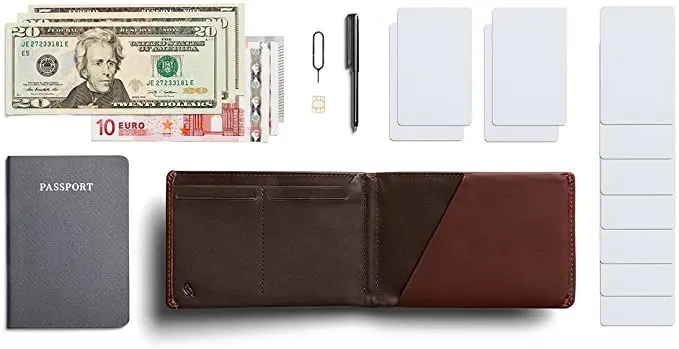 Travel is stressful, and it necessitates having a lot of information at your fingertips. It's never fun to be scrambling for your passport, local cash, or SIM card to swap in when you arrive, but the Bellroy Travel Wallet can help. This huge wallet can accommodate a passport, cards, cash, and much more.
The Bellroy Travel Wallet is an expansive bifold wallet that comes in four colors. And it finishes with fine leather. When you open it up, you'll notice that the extra space is for a passport pocket. The cover contains four card slots and a mini pen in the middle for filling out customs paperwork without having to dig through your bags.
The Bellroy Travel Wallet is larger than your normal wallet, but it's the ideal smart wallet to take on your travels. A three-year warranty is included with the purchase.
Pros:
the leather of exceptional quality
design genius
secret pocket, 
protection from RFID tags
micro pen, micro pen, micro pen, micro pen, micro pen,
Pockets for SIM cards and SIM tools
Cons:
Large,
There is no tracking built-in.
Nomad Slim Smart Wallet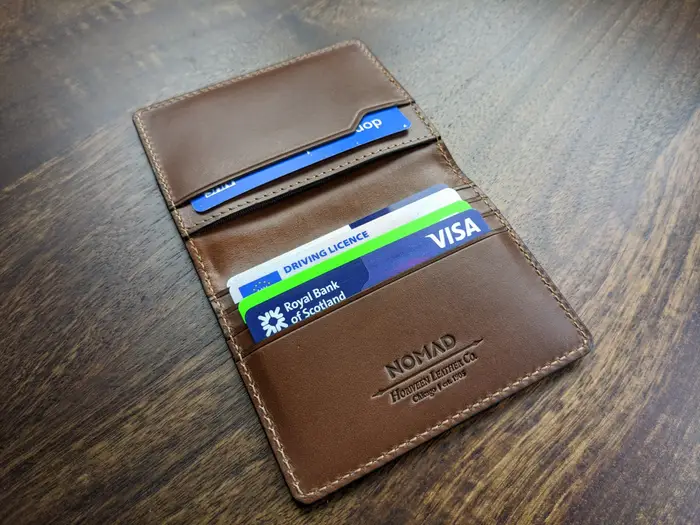 The Nomad Slim Wallet is a gorgeous, traditional-looking leather folding wallet with a secret pocket with a Tile tracker inside and plenty of card slots. This smart wallet from Nomad will appeal to fans of the traditional folding leather design. The Tile Slim placed in a hidden pocket combines high-quality leather with smart tracking.
A hidden, stealth pocket is interesting, and it might potentially double as a storage compartment for other items, but it's especially sensible for a tracker because you don't want criminals to see it and abandon it.
To pair your Tile Slim with an Android or iOS device, you'll need the Tile app, which is simple to set up. This is an older model of the Tile Slim tracker, with a range of 100 feet and a one-year battery life. You may ring your phone by double pressing a button in the center of the Tile Slim through the wallet. The app can also be used to ring the Tile Slim and locate your wallet, and it features a proximity sensor with concentric rings to show you how close you are.
Only RFID shielding is absent from this list of standard smart wallet features. The Tile Slim tracker is included in the Nomad Slim Wallet with Tile Tracking, which costs $79.95. For $59.95, you could get just the wallet and add a Chipolo or another tracker. The warranty for Nomad wallets is two years.
Pros:
High-quality leather
Sleek design
Ample storage
Secret pocket,
Tile Slim tracker integrated
reasonable pricing
Cons:
No RFID protection,
Some Tile functions require a subscription
The Tile Slim cannot be recharged.
The Pitaka MagEZ wallet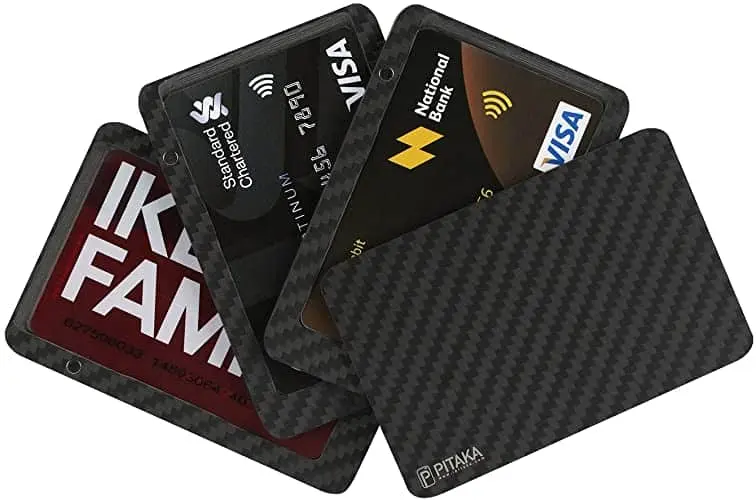 The Pitaka MagEZ wallet is sure to catch your eye if you want your smart wallet to make a statement. This magnetic carbon wallet is exceptionally light and boasts a modular design that allows you to add more layers for cards, a money clip, a compartment for keys, or even a tracker.
Thanks to its genuine carbon fiber finish, this wallet stands out from the crowd. The first thing you'll notice about it is how light it is, at only 54 grams. Whereas, the wallet's multiple portions are held together by magnets and can slide away to provide room for up to six cards to be safely stored. Once you get the hang of it, it's pretty simple to slide open to the card you need rapidly, but it does feel like the wallet is about to fall apart at first. Because magnets solely keep together the layers, you can entirely separate them.
The regular Pitaka MagEZ wallet costs $80 and has room for six cards. For an additional $10, you can have your name or other writing engraved on a metal plate on the top layer. Each additional card layer is $25, the money clip is $30, and the flexible box layer is $35. It includes a limited lifetime warranty.
Pros:
Carbon fiber finish.
design with magnets
modular design
RFID protection.
It's slim and light.
Cons:
Uncomfortable while carrying.
There's no tracking built-in.
Consider the Most Important Features
Aesthetics:
When it comes to choosing the best smart wallet, aesthetics are really important. Genuine leather to aluminum alloy and carbon fiber hybrids are all available in smart wallets. Genuine, full-grain, and top-grain leather are all members of the leather family, and they all have the same distressed/smooth texture and color selection. Moreover, carbon fiber wallets provide the widest range of design options, with everything from neutral tones to extensively checkered options.
Lifespan:
Genuine and top grain leather is beaten by a hair with full-grain leather. Although we favor scuff and scratch-resistant carbon fiber over aluminum and steel for smart wallets with tougher materials. When evaluating the best smart wallet, pay attention to the stitching craftsmanship and the tightness of the seams. Stitching that is uneven and loose is more likely to fray and wear over time.
Performance:
The higher and more diverse the number of slots and compartments, the better the performance. We aim for a minimum of five credit card slots and superior performance in any one utility area, such as a 5-function multi-tool for survivalists and hidden fabric letters to hide tracking devices quietly.
Conclusion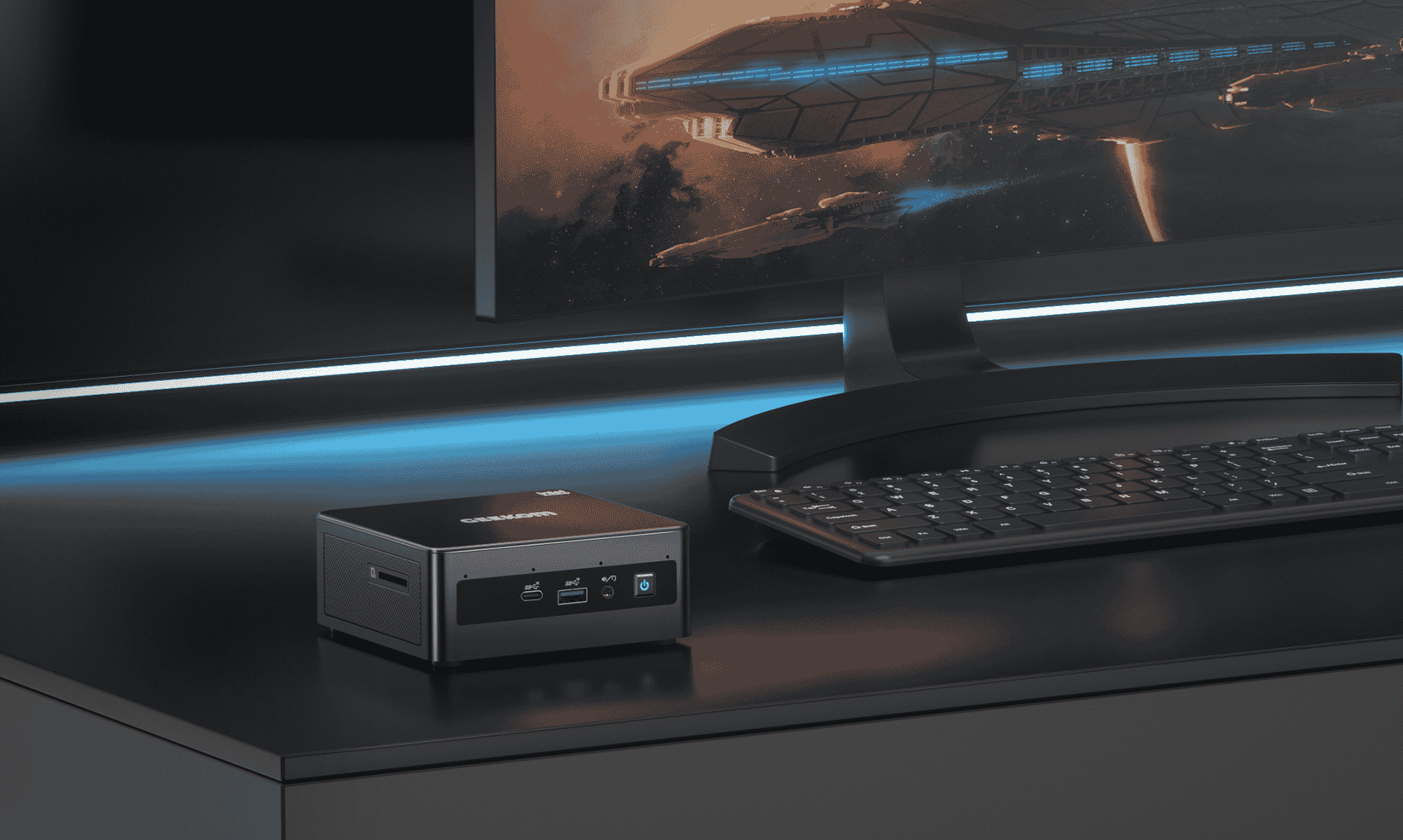 RFID blocking is built into almost all smart wallets, ensuring that your credit cards are safe from harm. Some of these smart wallets also include a security feature that allows you to locate your smart wallet using your iPhone even if you are miles away. More smart wallet deals may be found on Amazon, eBay, and other online markets.
Do comment and share. Subscribe to remain refreshed with all the Latest News, Offers, and Special Announcements Regularly.
Read More!