Apple's AirTag is the company's Bluetooth tracker, connecting you to the tracker even if you're out of range, with extra features like precision location accessible to those using it with the newest iPhone. It's a decent tracker, but it's not ideal; Apple's quest for an aesthetically beautiful tracker means it lacks keyrings and even holes for you to connect your own. And you will need AirTag accessories to protect it.
ICARER Silicone Case for AirTag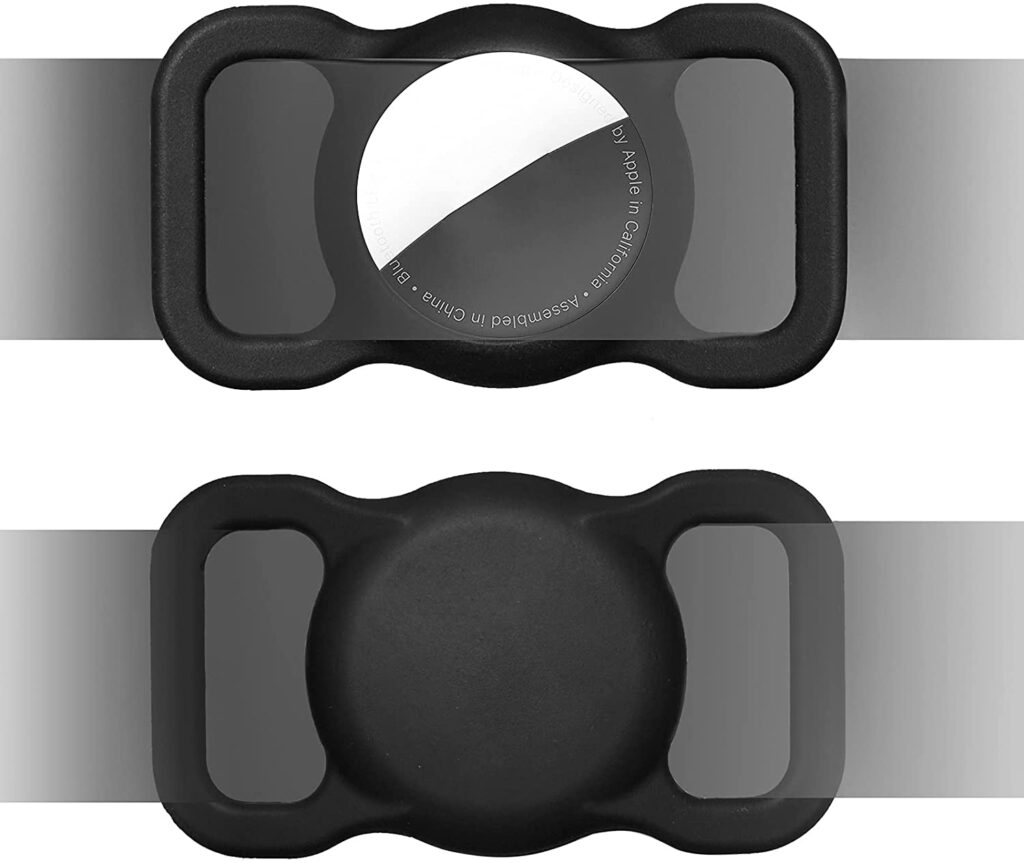 The Silicone case from ICARER takes a somewhat different approach than the majority of the accessories in our table. Unlike most others, the ICARER case is meant to slide into straps rather than a keychain or carabiner to attach the AirTag to other accessories. With a width of 1.4in, it should be suitable with a broad range of straps, allowing you to add AirTag monitoring to a knapsack invisibly.
It also allows you to connect one to a pet collar and monitor your furry friends – but Apple does not suggest this because the location only updates while in range of an iOS device, unlike specialized pet GPS trackers.
Apple AirTag Loop:

Apple's official AirTag Loop is intended for use with rucksacks, purses, and other objects where a smaller keychain might be inconvenient. It's lightweight and sturdy, made of polyurethane, and the AirTag fit is tight.
It definitely sticks out more than keychain holders, but there are times when this might be beneficial, such as when leaving a knapsack on public transportation. Someone may easily notice the AirTag, scan it for your contact information, and send it to you.
The Loop is a useful attachment for individuals who wish to monitor rucksacks, backpacks, and other kinds of baggage. It is available in yellow, orange, black, and white, as well as a more expensive leather edition.
Nomad AirTag Leather Keychain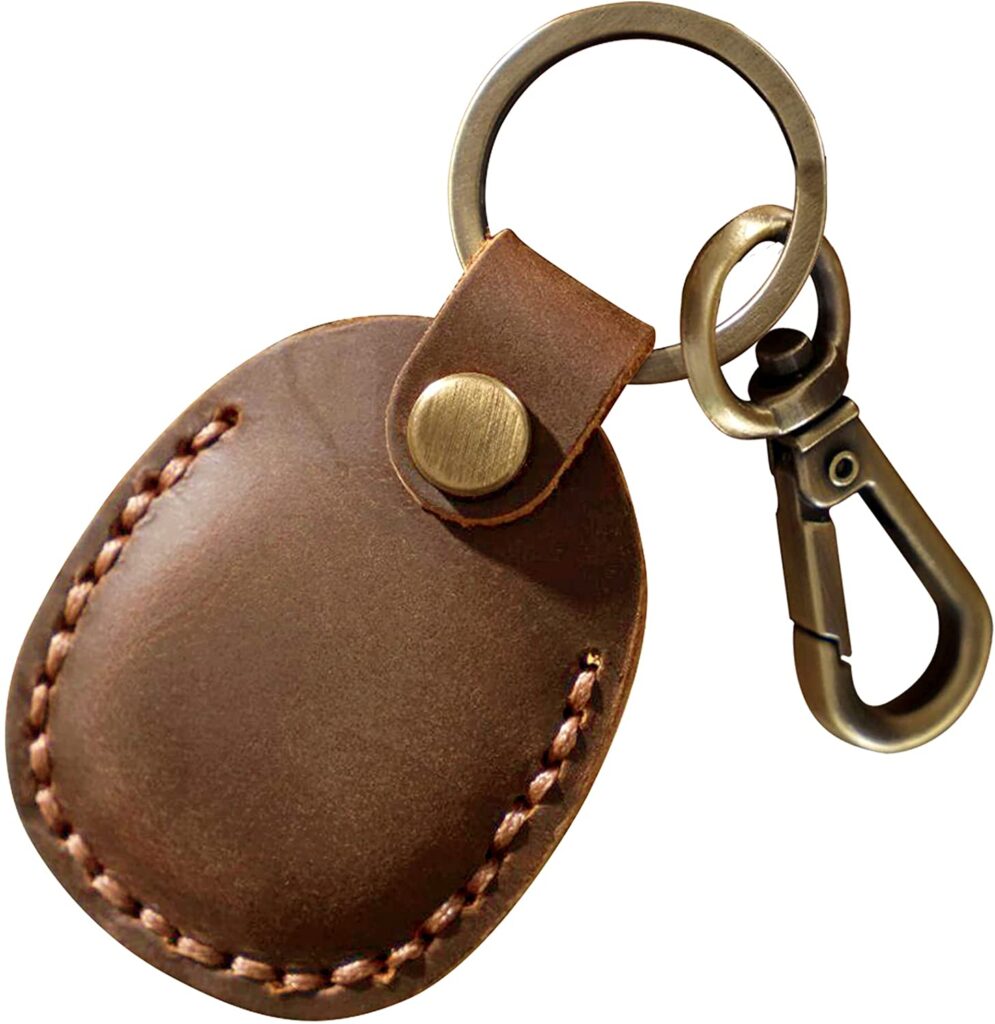 What if you don't want your AirTag to resemble one? The AirTag Leather Keychain from Nomad is a square vegetable-tanned Horween leather fob that entirely houses your tracker. The high-end quality helps to justify the expensive price, and the leather should age well.
It comes in two colors: rustic brown and black, and it goes with a matched PVD stainless steel keychain to hold your keys.
Casetify Customisable AirTag Holder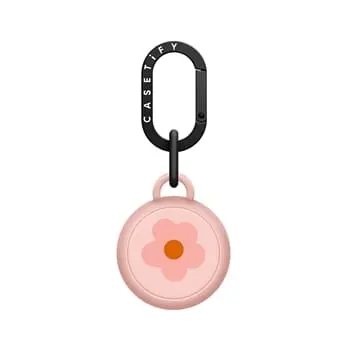 Casetify is another good option for AirTag holders; the plastic holders are produced from recycled and biodegradable materials, making them a greener accessory than most others on our list, and they protect the AirTag well with near 360-degree impact protection.
In reality, the stainless steel belly of the AirTag is the only visible section, allowing you to display your inscriptions. It also has a carabiner for convenient connection, as do other third-party options. Of course, Casetify is all about personalization. When ordering, you may add text or photos to your AirTag holder, and you can choose from a variety of typefaces, text colors, and body colors. Casetify's AirTag Holder is an excellent option if you really want something really unique.
dbrand AirTag Grip Case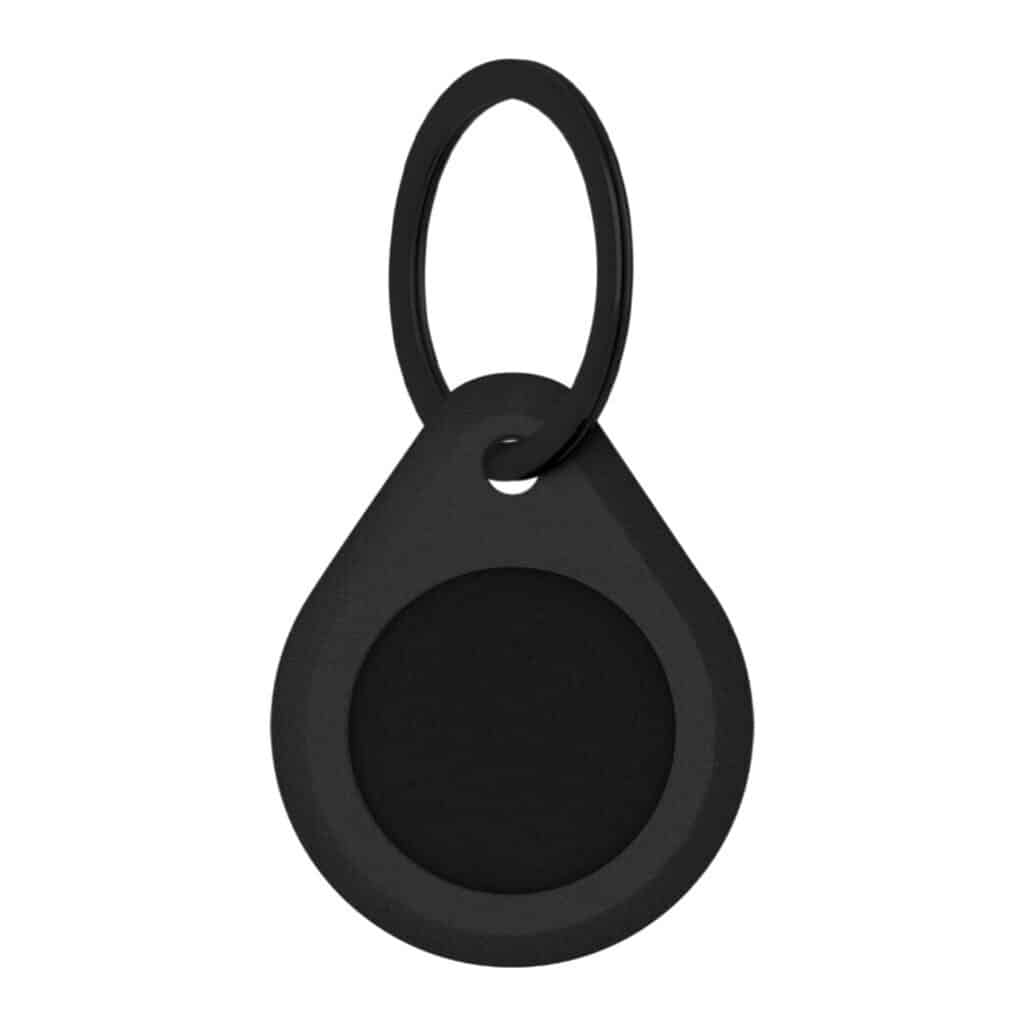 With its appropriately called Grip Case, the brand, known for developing skins for phones, consoles, and just about anything else you can think of, has turned its attention to the AirTag.
It derives its name from the textured coating of the AirTag holder, which the brand claims as having "a huge number of gripping points of contact for your butterfingers."
Depending on how you choose to use the AirTag, it arrives with both a keyring hoop and a lanyard, and because it's brand, you can select from a variety of AirTag skins to apply to the tracker before it goes inside the case. It's a minor detail, but it adds a nice touch and helps differentiate your different AirTags.
Caseology Vault: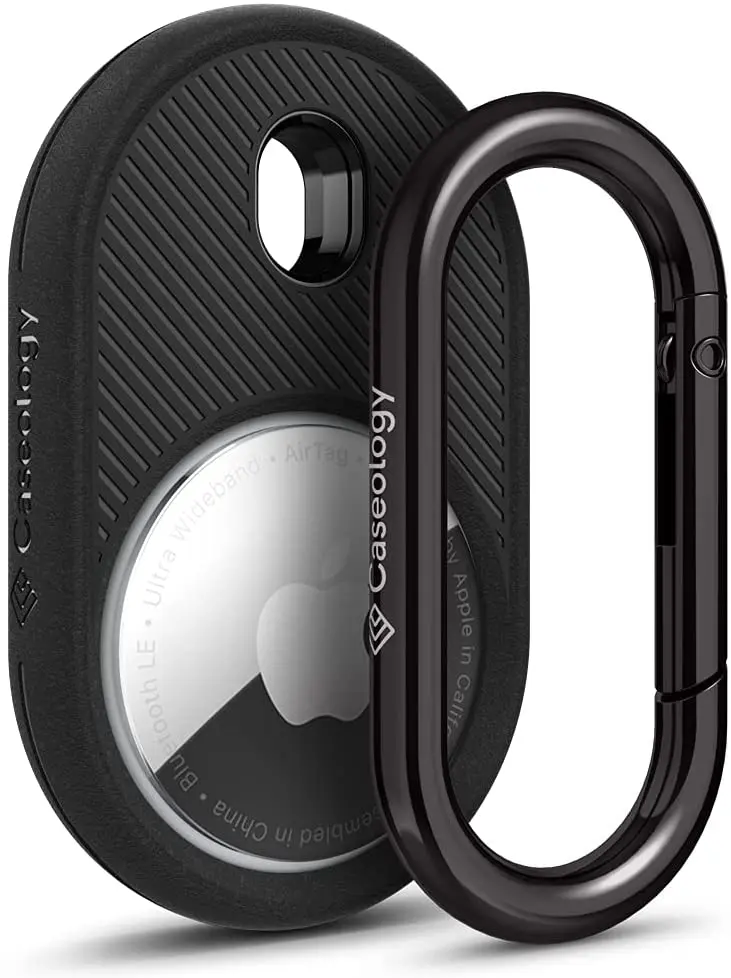 The Caseology Vault is a tough, slimline holder for the AirTag that will appeal to the majority of people. It's composed of military-grade thermoplastic polyurethane, and the sandstone finish adds a pleasant gripping feel to the casing. For a quality finish, the AirTag snaps firmly into place and lies flat within the holder.
The Vault has a detachable carabiner that allows you to connect the AirTag holder to a pair of keys, a knapsack, or anything else with such a hoop it can attach to, making it one of the more adaptable holders in our chart.
The Caseology Vault is present in 3 colors: black, grey, and navy blue, with prices varying somewhat based on the hue.
Apple Leather Keyring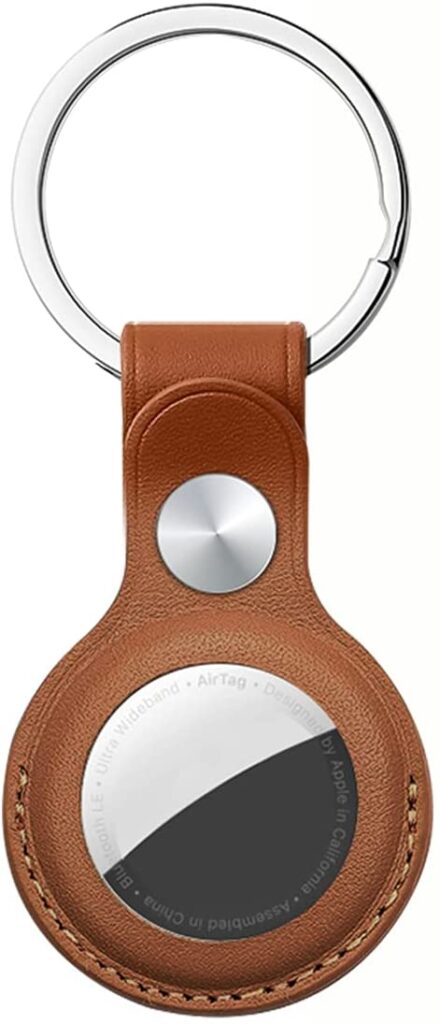 It would be impolite not to include Apple's own AirTag Leather keychain in our comparison; after all, it is of great quality; you just have to get beyond the fact that it will cost somewhat more than your AirTag.
Most people will love Apple's leather keyring's simple design, which highlights the engraved Apple logo of the AirTag and the spotless white shell, and the tracker snaps into place neatly and securely.
The huge stainless steel keychain is large enough to hold numerous sets of keys, although some may choose to replace it with something smaller. There's bound to be a color that appeals to you among the Baltic Blue, California Poppy, Forest Green, Saddle Brown, and Product options.
What should you put AirTag on?
AirTags may be simply inserted and hidden inside any wallet, backpack, handbag, or piece of baggage, for example, with or without a dedicated holder. They can be fastened to a keychain or any other object you're concerned about losing.
Are there accessories needed for AirTags?
Because AirTags are meant to be attached to a broad range of products and devices (even your pet), you'll need to purchase an attachment to go with it.
Conclusion
So you've acquired a brand-new AirTag to track your most valuable possessions, and you now want some form of AirTag accessories to really lock the AirTag to the object. Of course, Apple has some great ones. However, there are other alternatives to Apple's solutions including just a solution using duct tape. Here are some of the greatest AirTags accessories.
Read more