The Razer Kaira Pro for Xbox is a gaming headset that is compatible with the Xbox One, Xbox Series S|X as well as PS5 consoles. They're comfy, well-made, and have very minimal audio lag when connected to Xbox Wireless devices. They're also Bluetooth-enabled and come with a companion app with a plethora of adjustment options, such as a graphic Equalizer to fine-tune their boomy, somewhat unbalanced default sound profile, and a programmable RGB lighting scheme. Unfortunately, they are rather big and block very little ambient noise. Still, if you want adaptable wireless gaming headsets that can also be used for everyday use, these are an excellent option.
The Razer Kaira Pro has a beautiful white-on-black look that matches its PS5 and PS4 connectivity. It's worth mentioning, though, that the headset can also link to a PC, so you're not confined to utilizing it only with Sony's flagship systems. There are also some light RGB elements on display. When the headset is turned on, the Razer logos on either side illuminate. These will pulse over a wide range of colors by default. It's a lovely effect, but it's a little muted, and you won't notice it when using the headset.
In terms of audio, the Razer Kaira Pro headset delivers. It has clear, unmuddied sound – nothing spectacular, but that clarity ensures the headset works well with a wide dynamic range, allowing you to pick up on noises both loud and quiet.
Price & Availability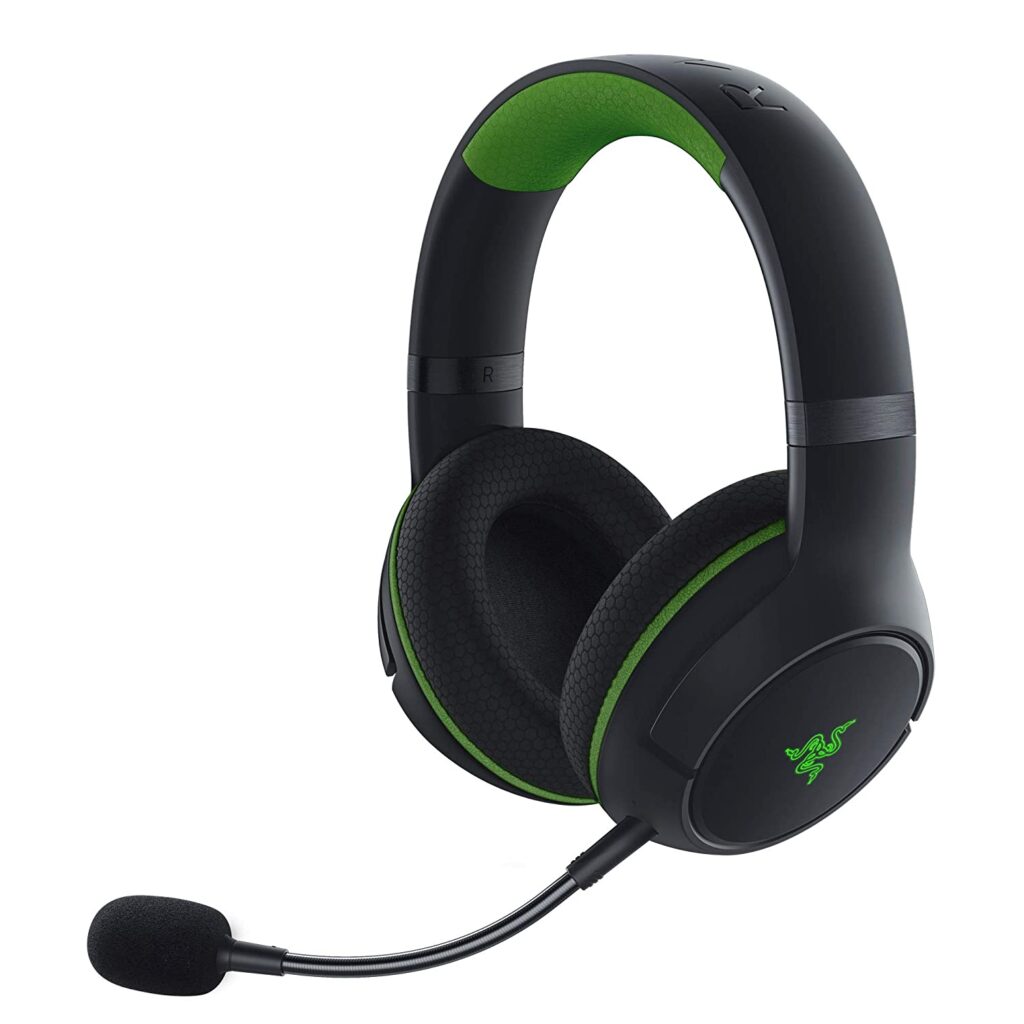 The Razer Kaira Pro is available now for $199 / £199 via the official Razer online shop. In contrast to the $150 Razer Kaira Pro, the firm has also released the $100 Razer Kaira. This stripped-down Kaira Pro keeps the Xbox wireless pairing and basic design but foregoes Bluetooth, the retractable mic, and the incredibly sensitive speakers.
Razer Kaira Pro – Design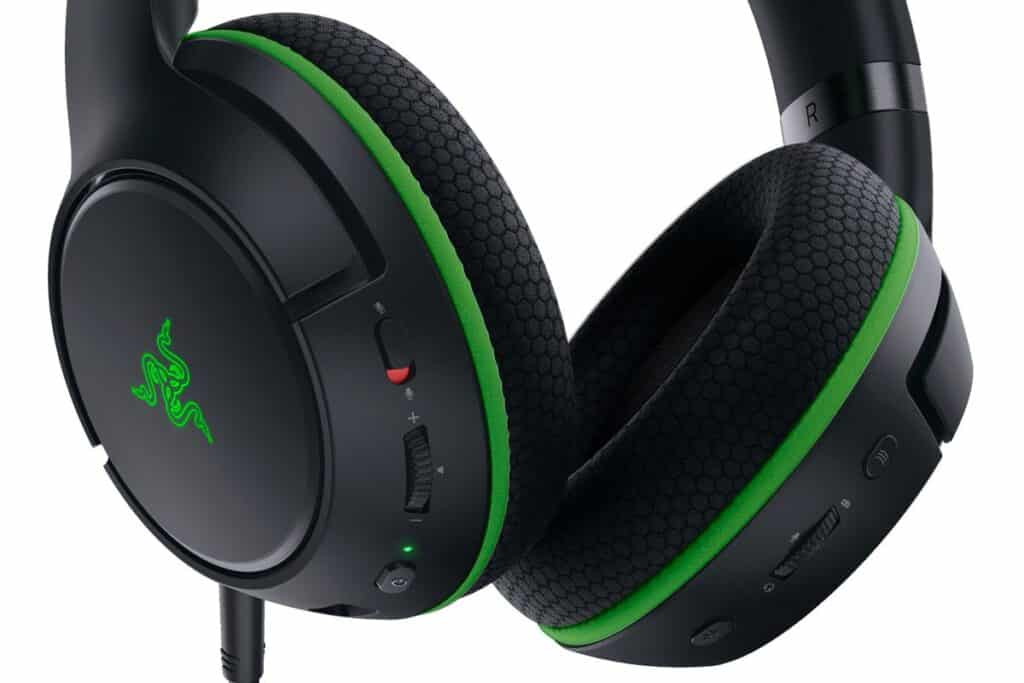 Given the price increase above the original model, you'd expect a lot more from Kaira Pro than the ordinary Kaira. However, the increased money has little influence on design.
The base version's plastic hinges have been changed with significantly slicker-looking metal replacements. Another 'Pro'-specific feature is a 3.5mm port, which allows you to connect to your device through a wired connection. Otherwise, this is virtually the same headset, with a plastic shell that matches the color palette of the PS5 system.
The RGB lighting on the Pro, on the other hand, is the most disappointing feature. The Razer emblems engraved into the same matte black containers as its cheaper counterpart now light up. However, the RGB illumination is dim compared to other gaming headsets.
It's also a sophisticated design. Even though the Kaira Pro doesn't exude the same sense of elegance as a premium headphone like the ASUS ROG Delta S, it also doesn't appear cheap. The Kaira Pro looks like a hybrid between the Razer Kraken Tournament Version and its less expensive brother, the Razer Kraken X; it has a streamlined design that stresses clean lines and matte black plastic, yet it still manages to smuggle in some 'gamer' green accents. While it may not be for everybody, the fact that it is an Xbox exclusive promotes those colorful splashes. It has a unique vibe.
Razer Kaira Pro – Features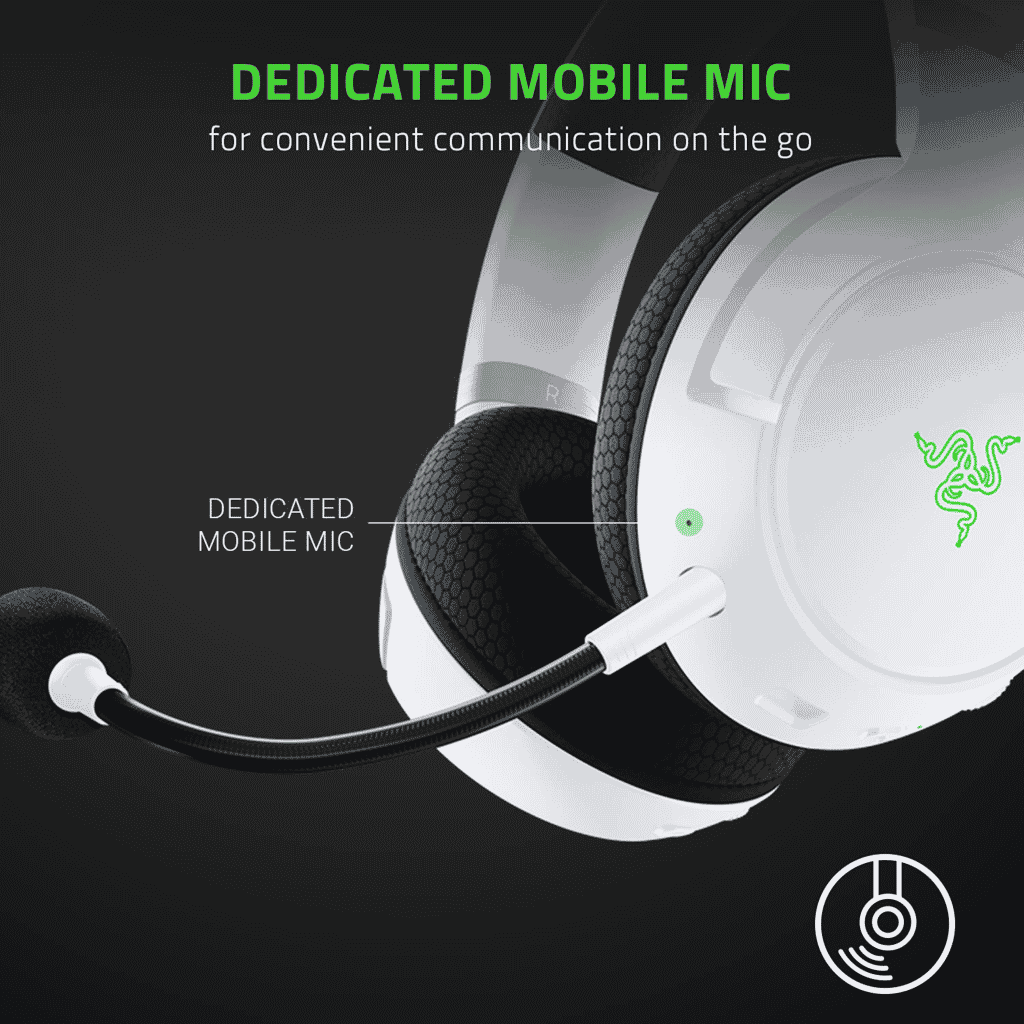 The Razer Kaira Pro's Bluetooth capability is one of the headset's strongest points. Traditionally, Xbox wireless headsets have been difficult to market; after all, do you really want to pay $150 on a headset that only works with one console? Razer guaranteed that the Kaira Pro headset will operate with your PCs, mobile devices, and streaming devices by including Bluetooth capabilities.
Long-pressing the power button on the left cup turns on the headset. A brief vibration from the headset's haptics will occur, accompanied by an onboard voice informing you that you have turned it on. The power button and other controls are thankfully easy to find. On the left cup, there's a mute switch for the microphone, as well as a Bluetooth to 2.4GHz toggle & haptic strength adjustment.
3.5mm Jack & Port
The headset also has a USB-C charging connector, a 3.5mm socket for the detachable microphone, and 2 wheels for volume and sidetone adjustment. It's a rich range of options that are easily accessible. However, we found the volume sliders to be fussy and fragile.
The headset is wirelessly connected through a tiny USB-C dongle and can link to up to four devices as long as they are within range. That means you won't have to relocate the dongle once it's connected to a source. The HyperSense haptics is the Razer Kaira Pro's most intriguing selling feature. This additional component is disabled by default but has three distinct intensity options.
While listening to music, the HyperSense haptics vibrates in time with the beat. When listening to instrumental recordings, the headset generally picks up on drum pedal kicks & deeper bass sounds, making it a lot of fun.
Sound Quality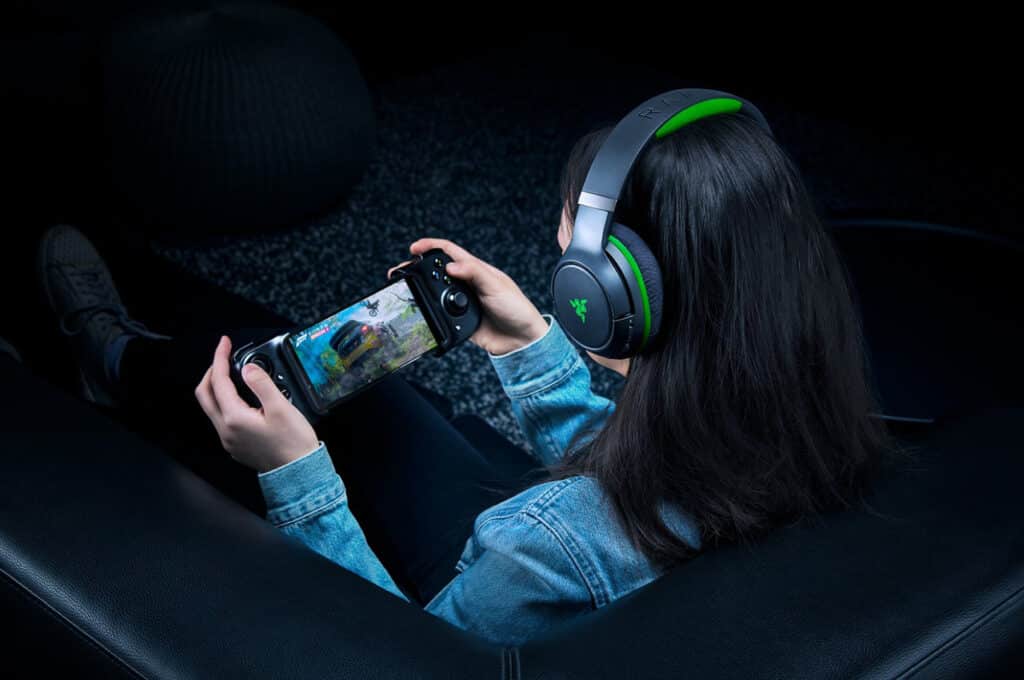 At this pricing, you'd think the Razer Kaira Pro would perform admirably. And, thankfully, it does. While the audio occasionally crackles for reasons, it was consistent enough to please in every other way. This is a fantastic piece of equipment and one of the best Xbox Series X headphones in general.
In-game performance is also excellent. The headset makes excellent use of the vast dynamic range choices. With headsets mode and a wide dynamic range active in Resident Evil 2, for example, it's able to considerably increase the immersion of this suspenseful horror thriller.
Multiplayer Gaming
The Razer Kaira Pro is also an excellent choice for multiplayer gaming due to its excellent directional audio pickup. You'll be able to more clearly determine the direction of distant bullets and the loud engines of approaching UAZs in PUBG Battlegrounds, for example.
Even better, install the free Razer headset software for Xbox. You may either adjust the settings to your liking or use pre-set profiles, and both greatly enhance the experience. The latter lets you pick between an FPS mix with extremely sharp shooting and a bass option with rumbling, powerful gunfire. The Razer Kaia Pro becomes an appealing bundle when combined with the chat/game balancer. Can't hear some of your comrades over the din of combat? This will assist you in resolving the issue.
Battery Life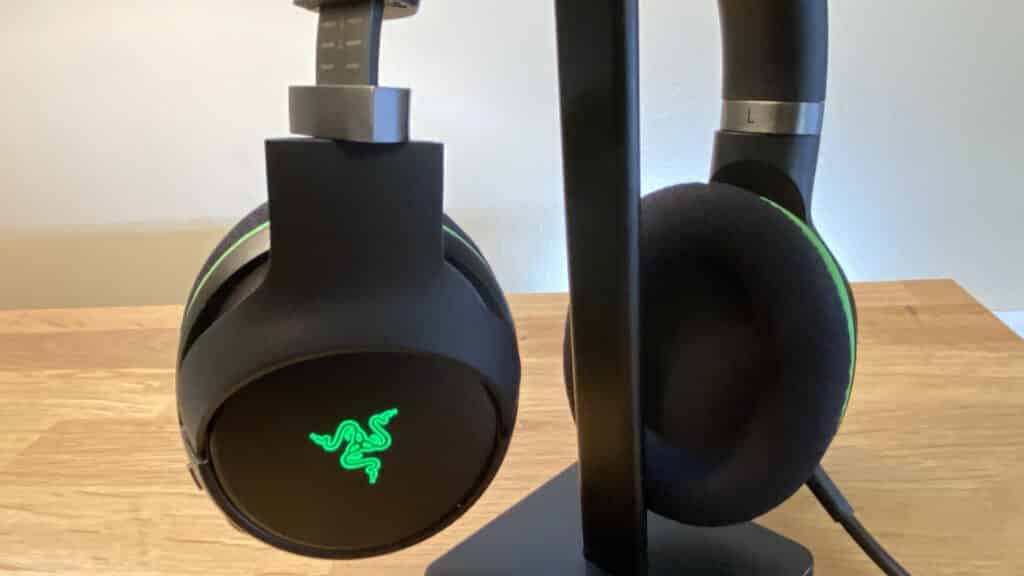 The wireless battery could also be better; it only lasts around 15 hours with RGB on, that's not ideal. It's not uncommon for the finest gaming headsets, but it's still noteworthy. Its major rival is the much cheaper official Microsoft Xbox Wireless Headset.
The haptics also depletes the battery far faster than if they had been turned off. A single charge will often provide an astonishing 50 hours of power. However, with haptics activated, that lowers to roughly 10-11 hours. That's still not bad for a day's listening. However, it's a significant hit for a feature that's a bit of a gimmick. After only a few hours, we decided to turn off the HyperSense haptics in favor of a significantly longer battery life.
Does Razer Kaira Pro have surround sound?
The Kaira Pro enables virtual surround sound & positional audio using Windows Sonic on Xbox Consoles and Windows. If you download & pay for Dolby Access, you can also use Dolby Atmos.
Will Razer Kaira Pro work on PS4?
The Razer Kaira Pro is a midline wired headset created particularly for the PlayStation 5. Despite the Sony affiliation, it supports a broad range of platforms, including dongle connecting to PS4, PS5, PC, and the Nintendo Switch, and also Bluetooth compatibility for mobile devices.
Conclusion
The Razer Kaira Pro is suitable for commuting and travel. While they're big and don't do much to muffle the rumbling of bus motors, they're Bluetooth-compatible, so you should be able to connect to your smartphone without a dongle. They offer minimal Bluetooth latency with mobile iOS devices, which is convenient if you prefer to view movies on your way to work. They're also comfortable to wear for longer periods of time and have a battery life of about 20 hours, so they should endure during long journeys.
Read More: