The Sennheiser HD400 Pro is a pair of reference headphones that deliver realistic and precise sound reproduction so you can precisely judge your mixes' strengths and faults. The lightweight, open-backed design and soft velour earpads are intended to help with comfort.
The Sennheiser-developed 120-ohm transducers have a diaphragm constructed of a unique polymer blend, and the frequency response ranges from 6 to 38,000 hertz. This, combined with the driver magnets, is intended to produce a bass that is deep, yet clean, and well-defined.
You need your mix to sound the same at home or in the studio as it will when your audience hears it. For fine-tuning your unique sound, the Sennheiser HD400 Pro open-back studio headphones deliver a natural and realistic listening experience. The velour earpads and lightweight construction provide the comfort you need throughout long sessions. Furthermore, the Sennheiser HD400 Pro's open ear cups and angled transducers provide a broad and clear soundstage, making it a trusted companion for people who prioritize quality and precision.
What you will see here?
Design of Sennheiser HD400 Pro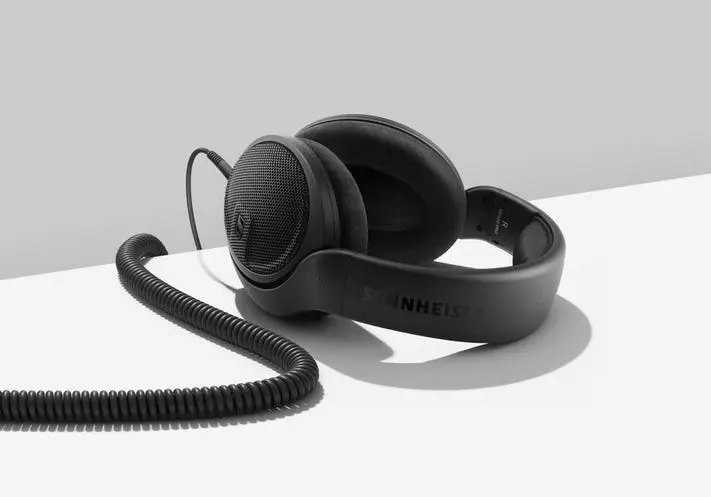 The most accurate and neutral reproduction is achieved with an open-backed design, which is common among Sennheiser HD400 Pro headphones. It also implies that there is some sound leakage, particularly at greater volumes, because sound can escape rather than be held inside. It's important to be mindful of this while monitoring vocals or acoustic guitars recorded with a microphone.
On the other hand, they are incredibly accurate when it comes to replication. They have excellent stereo separation and low distortion, even at high SPLs, thanks to a wide frequency response of 6Hz to 38kHz and a wide frequency response of 6Hz to 38kHz. Panned sounds that aren't as noticeable on other systems suddenly become pin-sharp on this one. Sennheiser HD400 Pro is quite exposing, making the layers of a mix more visible and distinguishable. The diverse mixing and mastering processes are more visible than ever when listening to recorded tracks from different eras.
Features of Sennheiser HD400 Pro
Sennheiser HD400 Pro design with an open back.
Transducers with a 120-ohm impedance that are angled.
Velour ear cups with a circumaural design.
6Hz – 30KHz frequency response
SPL is 110 decibels.
There are two detachable cables.
A diaphragm is made of a special polymer.
A spatial mixing plug-in is available as an option.
A 6.3mm adaptor is required.
Weight: 240g
Accessories of Sennheiser HD400 Pro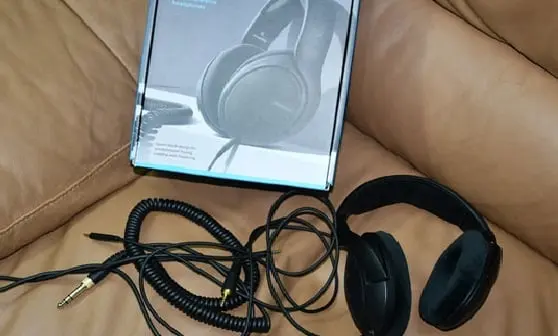 Sennheiser HD400 Pro headphones box includes two detachable cables and a 3.5mm to 6.3mm adaptor. One is a 3m coil cable, and another one is a 1.8m straight cable. So that, makes it ideal for connecting to your mixer or interface from a distance. The connection is on the left ear cup, and it's a shame there isn't one on the right, since this would provide you the most flexibility in terms of keeping cords out of the way. There are no other bells and whistles on the cables, such as wireless or microphones; these are solely for wired listening.
Internally, Sennheiser HD400 Pro employs specially designed 120-ohm transducers that sit at a little angle inside the cups to create a triangular listening position similar to that of monitor speakers. This does not imply that the fit is abnormal, as the angling is done within the cups themselves. The phones have an open back helps to minimize overheating during long sessions. It also avoids the boxiness that closed-back devices sometimes have.
Why Sennheiser HD400 Pro Headphones?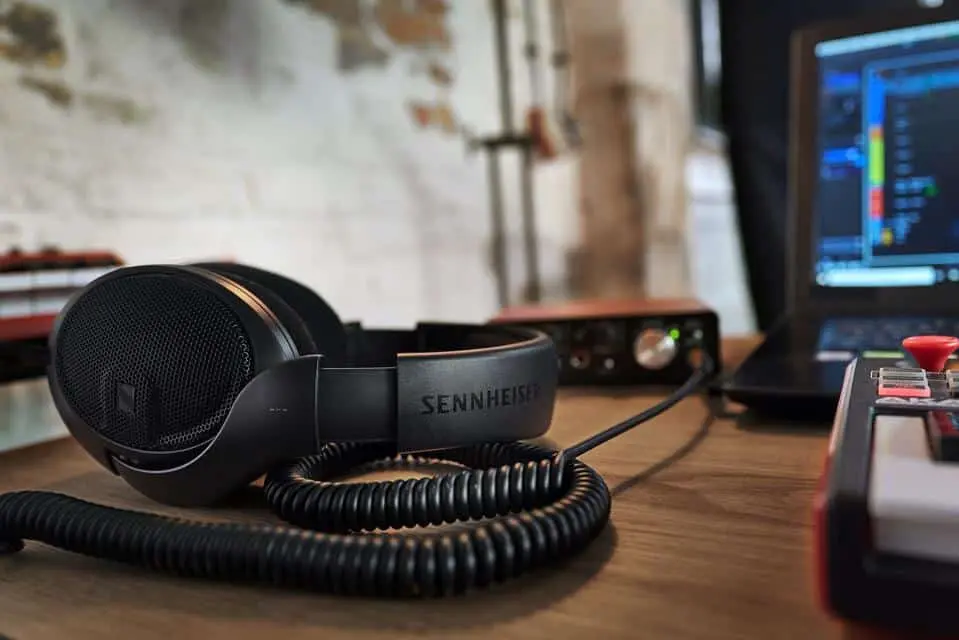 With more people producing on laptops or mobile devices than ever before, having a good pair of headphones is essential if you want to get the most out of your setup. Even if you have a good set of speakers, you'll need headphones for mic recording, mixing, working at night, and working in different locations or on the go. Wireless headphones that rely on Bluetooth have too much latency to be practical for live recording, as good as they have gotten. When you consider that they also compress audio before transmitting it to the phones, it's clear that wired models still reign supreme in the studio and for recording.
Sennheiser's HD 400 Pro headphones are light (240g) but well-built, with few moving parts, so they don't flap around like some other types. The ear cups can flex inwards slightly to fit the shape of your head, and the headband is adjustable. The velour-padded circumaural ear cups and plush cushioning on the headband make these headphones extremely comfortable. When worn, they firmly but comfortably grasp your head, making them ideal for long sessions without tiring or scorching your ears.
Conclusion
Sennheiser has always been known for its honest sound, particularly in open-back models. The new transducer improves the previous model's focus and accuracy. The response is really accurate, and no issues transferring mixes from the HD 400 PRO to other speaker systems. Being your new workhorse mix reference is well suited to these headphones. Further, it provides a great blend of comfort and performance. They rely on the low-price column of the pro tier but perform far beyond it. Well suited to be your new workhorse mix reference headphones, and with a great blend of comfort and performance.
Read More