The Xiaomi Pad 5 is an Android tablet aiming squarely at the same market as the dominant iPad Air 4 and iPad 9. Both of which are Trusted recommended pieces for the vast majority of consumers.
Its purpose is not to replace a laptop, but rather to be sold as a gadget for consumers who want a tablet to watch Netflix and perform their day-to-day lives on.
This may seem boring and comparable to the Galaxy Tab S7 FE and Lenovo Yoga Tab 13. However, it is a highly capable gadget and one of the best all-around Android tablets to launch this year.
A very smooth, gaming-ready 120Hz screen, strong performance, and long battery life are among the highlights.
The Xiaomi Pad 5's software, like that of any other tablet that isn't an iPad, isn't as well designed for the device's form factor.
What we will see here:
Pprice and availability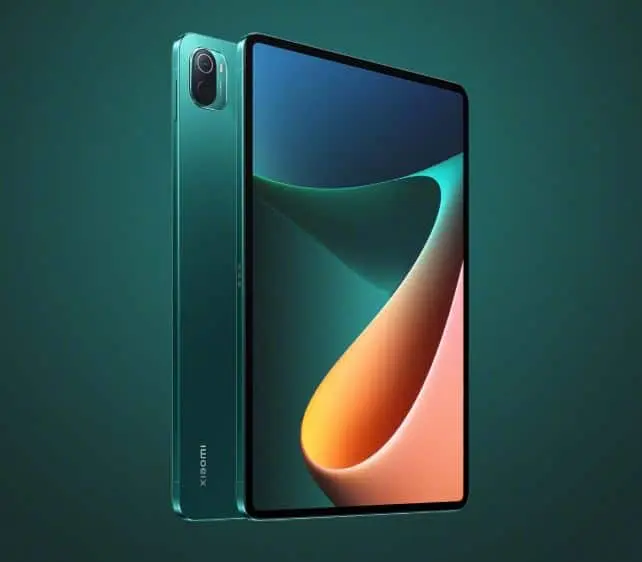 The Xiaomi Pad 5 was released in the United Kingdom on September 25. While the device isn't presently available in Australia, Xiaomi goods frequently launch there.
The tablet costs £369 (about $500, AU$690) and comes with 6GB of RAM and 128GB of storage. Some nations sell a version with 256GB of storage.
At that pricing, the tablet is a close competitor to the iPad 10.2 (2021), which starts at $329 / £319 / AU$499 for 64GB of storage and has no 128GB option version, as storage jumps up to 256GB for more money.
Display of Xiaomi Pad 5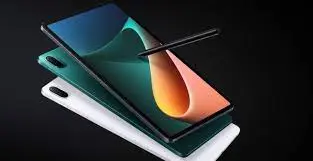 The Xiaomi Pad 5's 11-inch screen has a 1600 x 2560 resolution. A refresh rate of 120Hz, and the capacity to show over a billion colors.
The display looks amazing, with bright colors and nice contrast. The high resolution makes streaming from multiple providers and playing games seem sharp.
The slate's screen aspect ratio of 1.6:1 makes it ideal for business. It allows you to split-screen two separate documents while ensuring both get an approximately A4-sized slice of the display.
As with Xiaomi's phones and many other tablets, there are a variety of options for adjusting the look of the screen, such as the ability to adjust the color temperature, blue light, and ambient light. Some of them may simply be used to make the screen seem more appealing. While others are beneficial for persons with vision difficulties to improve viewing comfort.
Design of Xiaomi Pad 5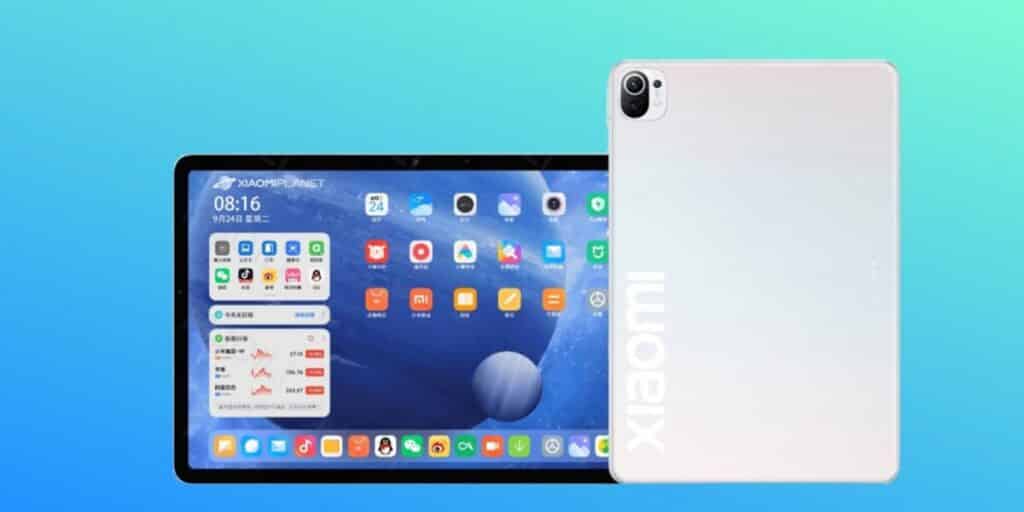 The slate is just 6.9mm thick and 254.7 x 166.3mm in size, weighing 511g. It's not the lightest tablet. it's one of the heaviest in relation to its display size, but the difference is just a few grams.
A power button on the top edge. A volume rocker on the right side is located around the edges of the slate. When holding the device in this position, the front-facing camera is above the screen, which means that when you're on a video chat and looking at the display, you appear to be staring far away from the camera, which isn't ideal. Some tablets include a front-facing camera on the top side, which is better for video calls.
The tablet has a USB-C connector but no 3.5mm headphone jack. So you'll need to get an adaptor if you prefer wired audio.
The tablet's back is made of plastic, and it seems strong and durable enough. You'll probably be loving it up in a cover or keyboard folio, though. The Xiaomi Pad 5 is available in grey, white, and green.
In terms of its circular form, the tablet's rear sports a minor camera bump that appears to be inspired by those on the Xiaomi Mi 11 and Mi 11 Lite. Because it doesn't extend too much, you could easily place the slate face-up on a table without it swaying too much.
This is a tablet that can be used two-handedly or pushed in a stand or case, but unlike the iPad Mini, its size makes it unsuitable for holding in one hand while accessing with the other.
Camera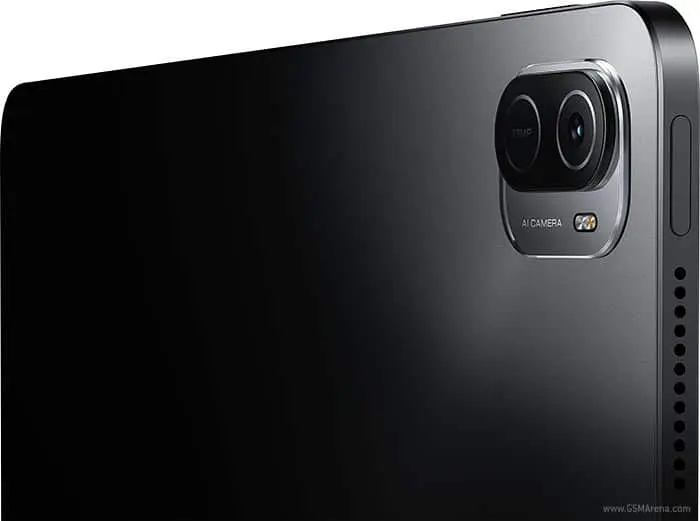 Cameras aren't that important on tablets. Or, to put it another way, back cameras aren't that important.
In this hardware area, Xiaomi has definitely been outshone by Apple's entry-level iPad. This year, Apple made the wise decision to put a superior camera on the front of the iPad. However, Xiaomi followed smartphone traditions and favored the back shooter.
The 8Mp, f/2.0 selfie camera on this device is just not good, which is a problem. It'll serve for video conversations. This is where it'll most likely be used – but the image quality is still very soft due to the low quality. Here's a sharp quality decrease if you're not well lighted.
The 13Mp, f/2.0 back camera is superior, although you'll probably only use it rarely. If you do need to shoot images with the tablet, it can take some surprisingly good shots with brilliant color and reasonable clarity, even in low light. However, it is not true night photography. If necessary, it can also shoot video in 4K at 30fps.
There's one more simple feature here: at first sight, the Pad 5 appears to have two cameras on the back. There aren't any. The bottom 'lens' is merely aesthetic – if you look closely, you'll notice it simply reads '13Mp'. And is most likely a result of Xiaomi reusing the main camera from a dual-camera smartphone. To be sure, it's a little confusing, so keep that in mind.
Battery life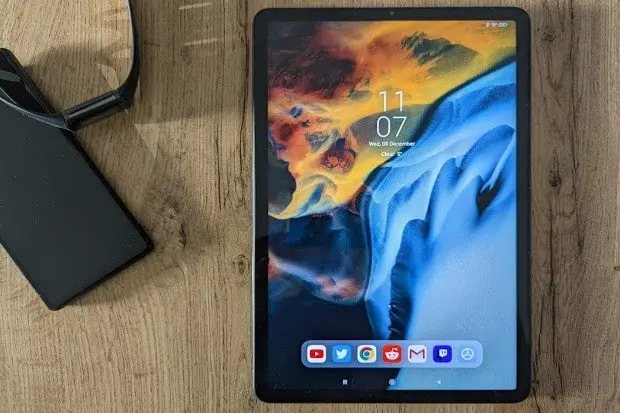 The Xiaomi Pad 5's 8,720mAh battery appears to be typical for a tablet of its size. But over time with the gadget, you began to enjoy its real battery life.
Xiaomi claims 5 days of music playback, 16 hours of video playback, and 10 hours of gaming time on the slate. These are really chances of failure, and while playing games like Tropico or Northgard, or streaming audio or movies.
These estimations are already somewhat greater than Apple's iPad equivalents. And consumers have been consistently happy with the device's battery life. This battery will be ideal for a student who has to bring it about to a variety of lectures during the day and then settle in for a movie in bed afterward.
Charging is also rather good, at 33W – quick for a tablet, however, Xiaomi phones can charge at up to 120W. At that rate, charging the slate takes approximately an hour and a half. However, it's worth noting that the in-box cable only allows 22.5W charging, so if you want quicker speeds, you'll need to use a separate lead.
Conclusion
The Xiaomi Pad 5 is one of the best all-around Android tablets on the market, and it's a fantastic pick for most people who don't specifically want an iPad. The tablet, which costs nearly the same as the iPad 9, provides customers with a brilliant screen, dependable performance for casual usage, and strong build quality. The main drawbacks are that its Android-based software still lacks the smoothness of Apple's iPad OS and that its battery life may be somewhat longer while doing specific tasks.
Read More: