Amazon Firestick TV is one of the most used streaming sticks in the industry. It offers many entertainment features and content and is very easy to install. Just plug and play your favourite movie from Youtube, Netflix, Hulu or Amazon Prime, etc. However, what if users want to watch a film or video downloaded on their Android or PC on a big screen with the help of Firestick? Don't worry; we got you covered. You must follow simple steps to transfer files from your android or PC to Firestick.
By referring to the below steps, you can transfer videos and files like music, images, documents, and APKs from your android or PC to Firestick.
Install ES File Explorer on your Fire TV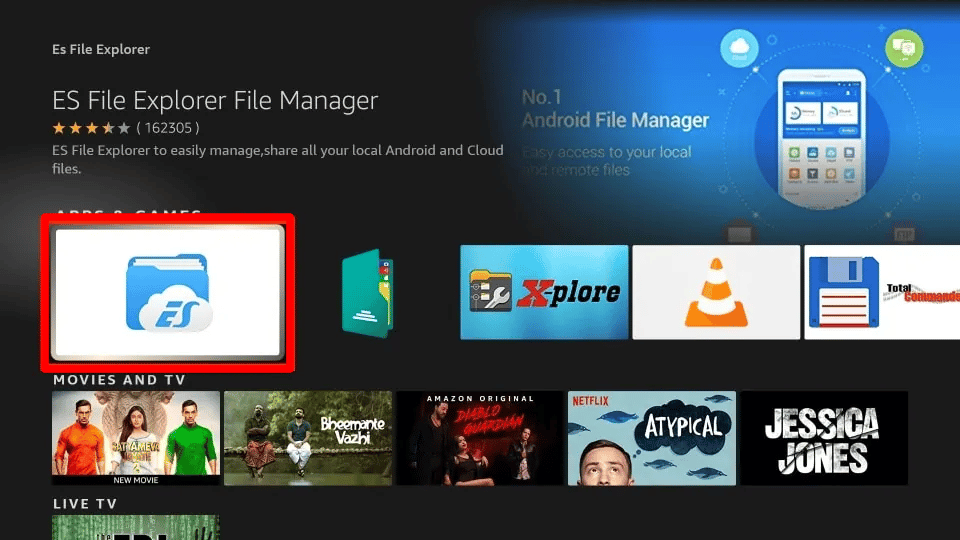 ES Files Explorer is a prominent app and file manager for Android devices. It offers a few features to manage and share data wirelessly with less hassle. It also provides file transfer by creating an FTP server. Moreover, it is the best way to transfer files from Android to Firestick with an FTP server and faster speeds. Just go through the below steps to transfer files:
Download ES Files Explorer on your Firestick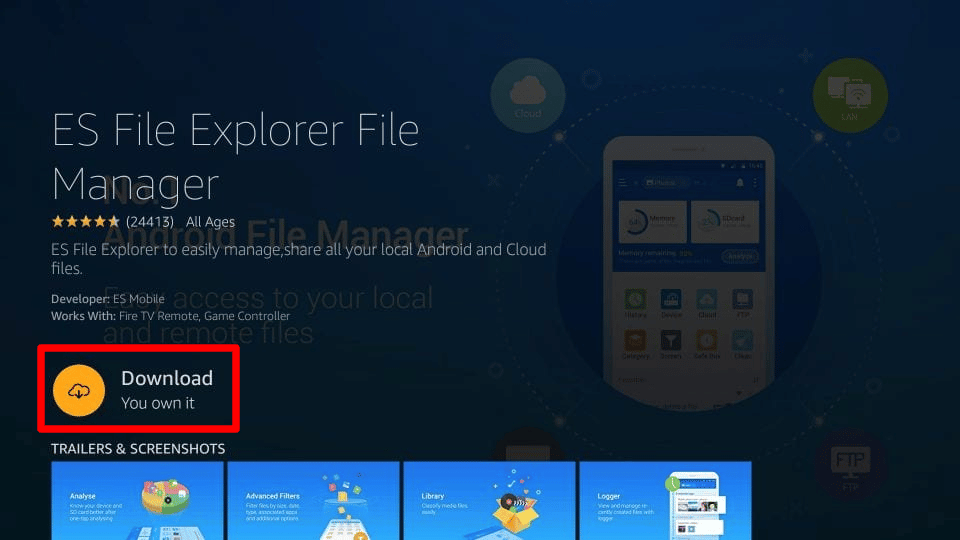 First, you have to download ES Files Explorer on your Firestick TV. Click on the search button & search for ES Files Explorer.
When you find ES Files Explorer, click on the Get button. This will start the downloading process.
Set up an FTP server on your firestick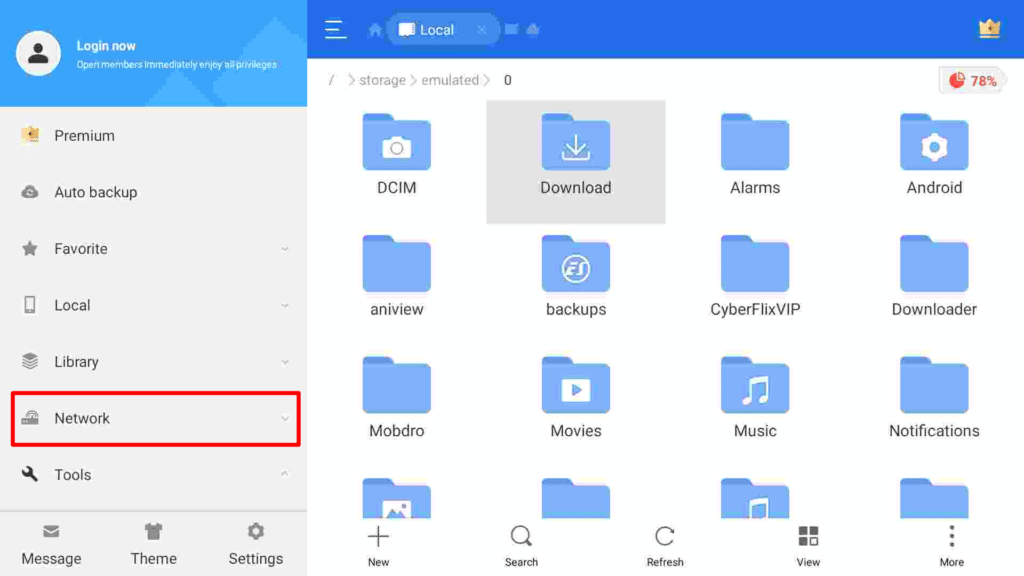 After the installation process of ES Files Explorer gets finished, open the app.
Navigate to the Remote Manager tab in ES Files Explorer.
Then, click on the Network option.
You will find various options in the following list. Select the View on PC option.
As soon as you click on View on PC, there will be a pop-up on your screen; select the Turn ON option.
Connect the FTP server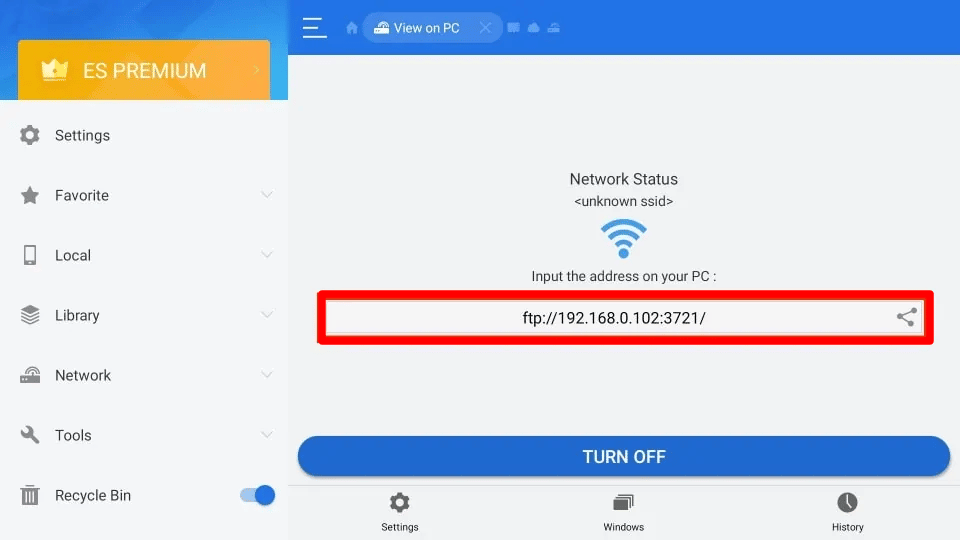 After completing the above step, you must open any browser. (Chrome is the best browser to use).
Enter the IP address in your chrome search, shown on Firestick TV, while clicking the Turn On option.
As soon as you enter the IP address, you will get a pop-up that says Connect; click that.
VOILA, you're now wirelessly connected to your firestick and can directly transfer files.
Connect Fire TV Stick To PC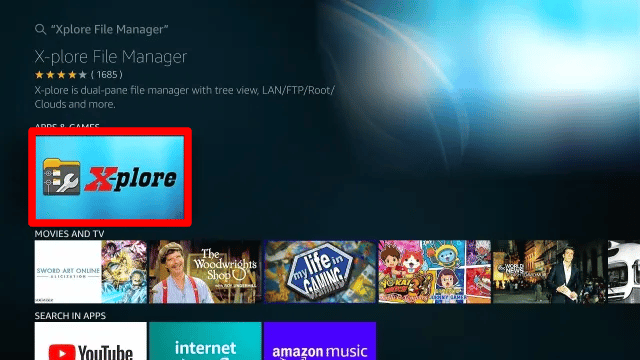 The transfer of files from PC to Firestick shares the same medium as the above method. In this method, we will also transfer files with an FTP server's help. However, there's no ES Files Explorer app on Windows or Linux. Therefore, we will use another mighty file-managing tool name X-plore.
X-plore is the same as ES Files Explorer, but it's used on PCs. Follow these steps to transfer files from PC to Firestick:
Download X-plore on your Firestick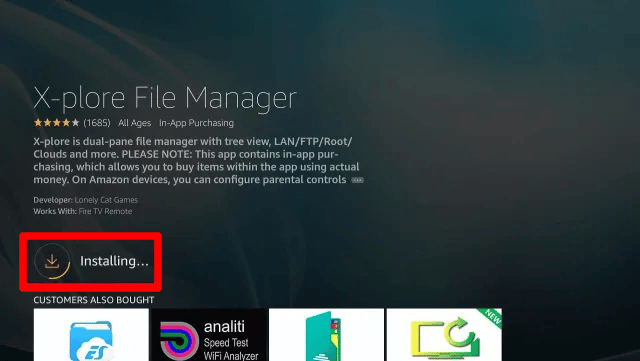 Launch the Amazon app store on your Firestick TV and search for X-plore.
Click on Get Option after clicking on the X-plore app icon. This will download and install the X-plore app on your Firestick.
After installing X-plore, it will ask for file permissions. You have to grant all the permissions.
Setup Wi-Fi File Sharing To Transfer files from PC to Firestick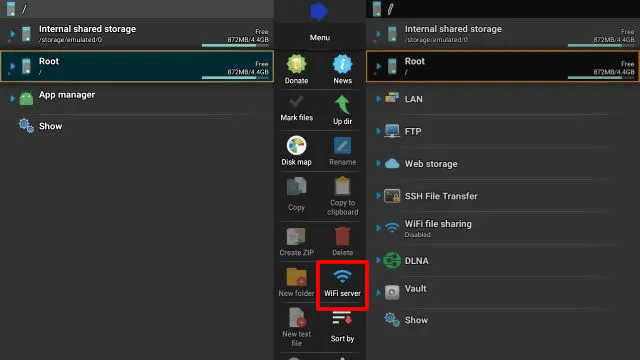 After giving all the permissions, launch the X-plore app on your Firestick.
As soon as the app launches, you will see a list of options on the right side of the screen.
Click on Wifi File Sharing.
Then click on the Wifi Server option next to it.
After clicking Wifi Server, there will be a pop-up saying Start along with an IP address; click that.
Connect FTP Server on your PC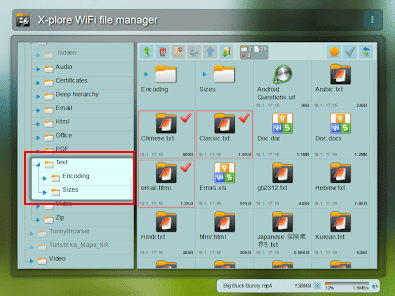 After starting the FTP server and getting the IP address on your Firestick, you have to open any browser on your PC. (Chrome browser is recommended).
Enter the IP address from your Firestick to the search tab of the Chrome browser.
After entering the IP address, all the files from your Firestick will be displayed on your PC in a file manager form.
Now you can click on any file and choose the Download option to get the file from Firestick to your PC. Also, you can upload files and transfer files from your PC to Firestick.
Transfer Files from the Android
However, like one can share files from PC to firestick, there's also a way to transfer your favourite files & movies from android to firestick. Below mentioned is the step-by-step procedure to transfer files from android to your firestick.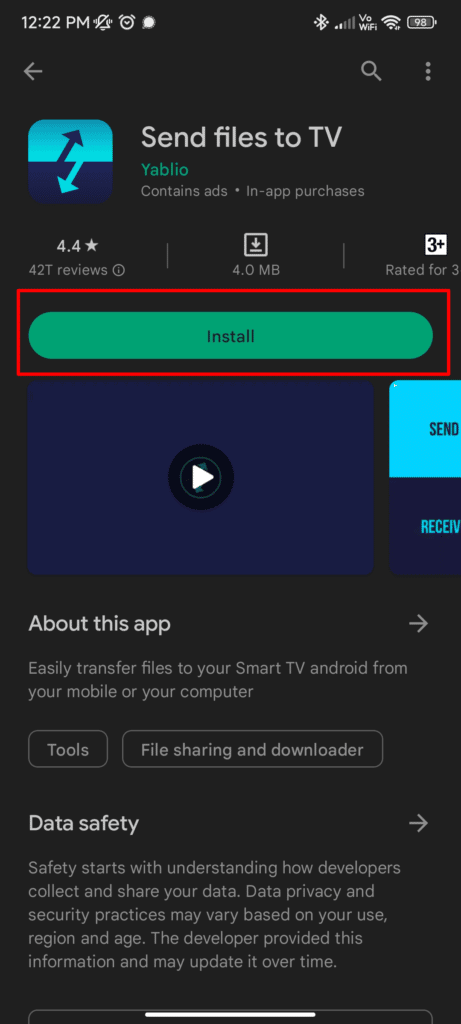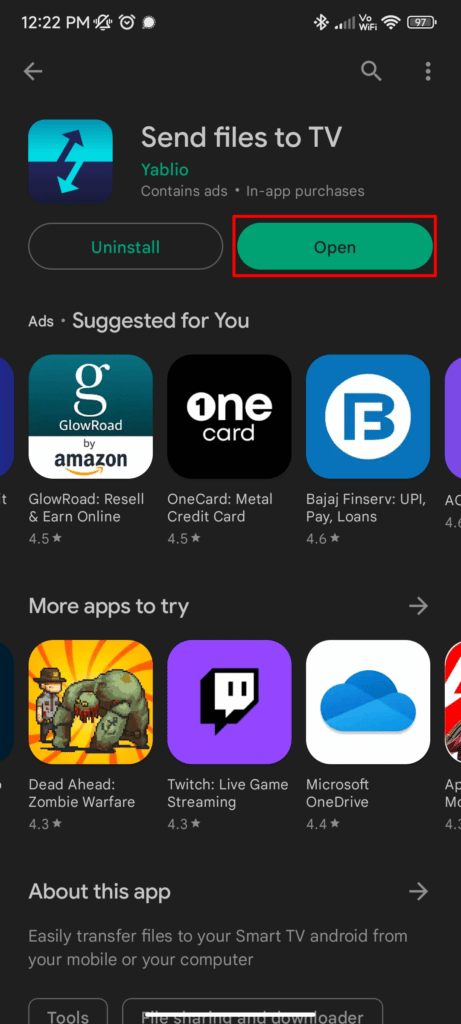 First things first, you will have to download & install Send Files To TV app from your play store on your smartphone.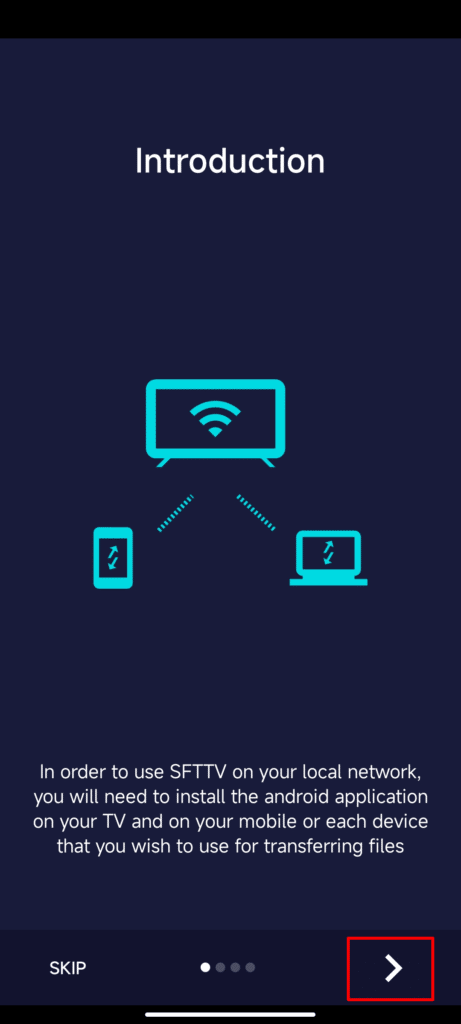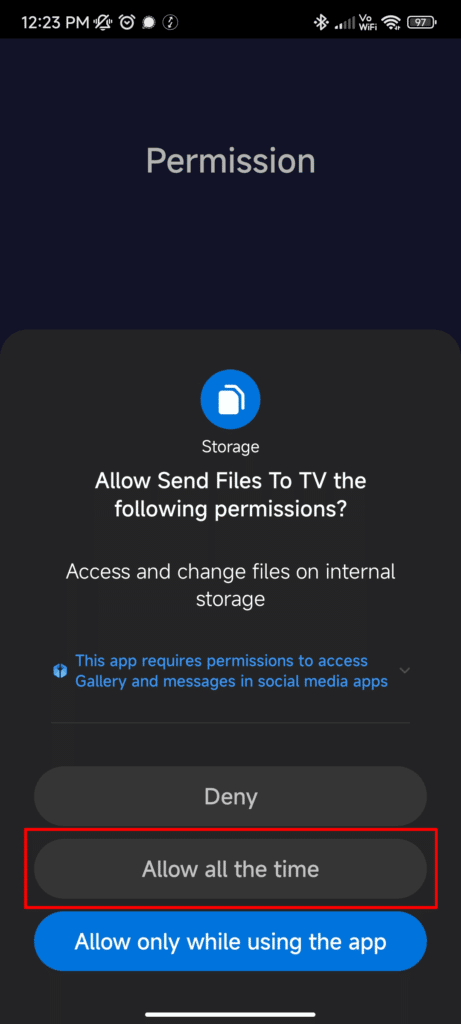 After the app is installed successfully, open it on your Android smartphone & grant all the necessary file access permissions asked by the app.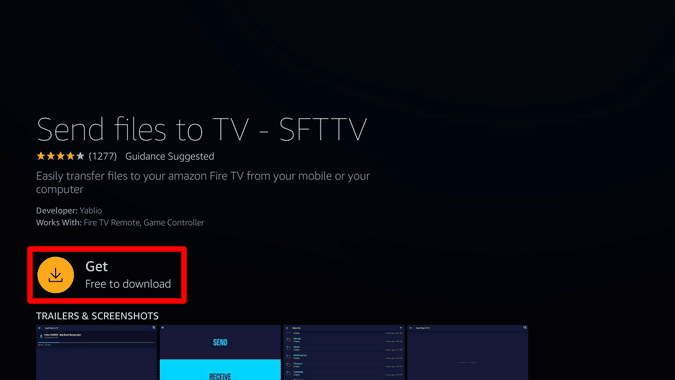 Then go to your Firestick TV & Search for the same app that you installed on your Android, which is Send Files To TV app. However, you can also use Alexa & say the name to search the app directly from the home screen.
After the app is successfully installed, open it & grant all the necessary file access permissions asked by the app.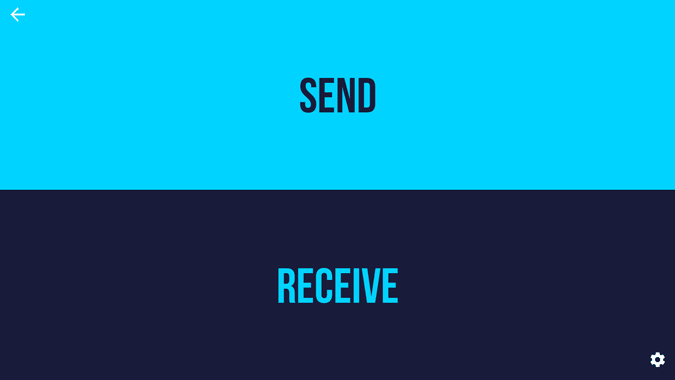 Moreover, you don't have to access the app every time on firestick to transfer files from android. You can also transfer files from your Android to firestick without switching it on. Note: your firestick TV should be connected to a power outlet and the internet.
Send the necessary files from the Android.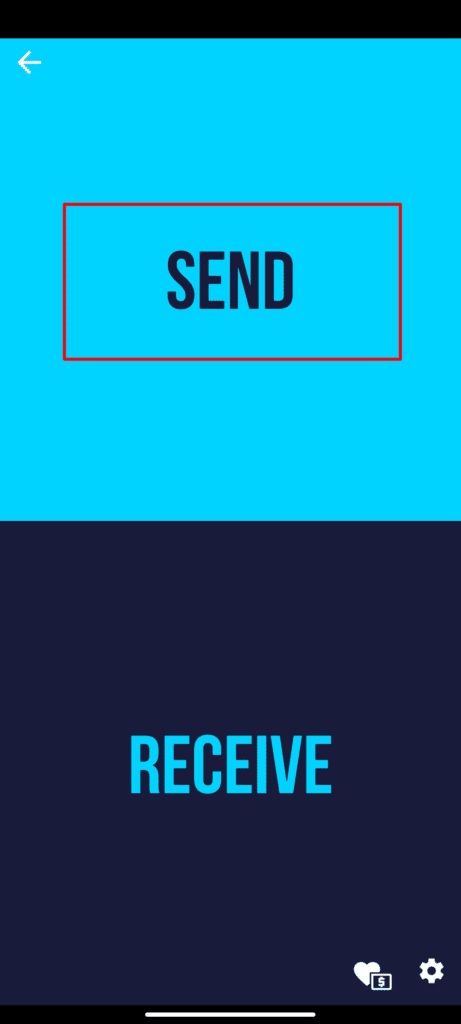 Coming further to the part of transferring the files from Android to your firestick. First, click "SEND" on the Android phone and choose all the necessary files you want to transfer. Long-press on it and click the checkbox in the top-right corner to transfer multiple files, or you can also send the whole directories.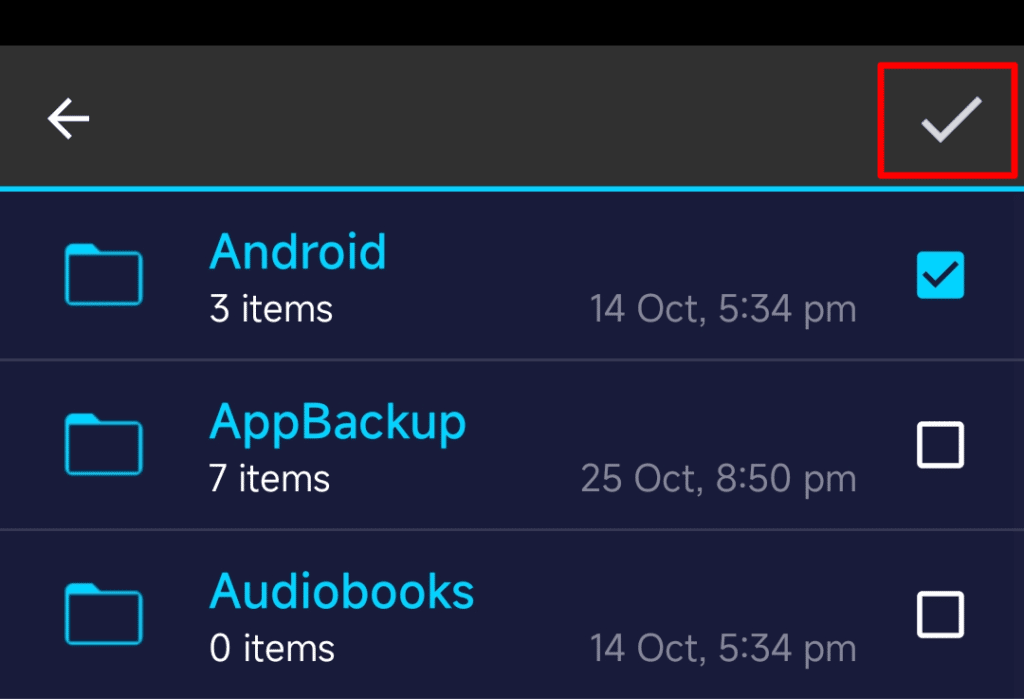 With the help of an IP Address, your Firestick TV will connect to your Android. However, if you can't be able to find your TV in the list, make sure that your Firestick TV is connected to the same Wi-Fi connection as your Android Phone. As soon as your TV pops up in the list on your Android, select it to pair your TV with your phone.
Access the transferred files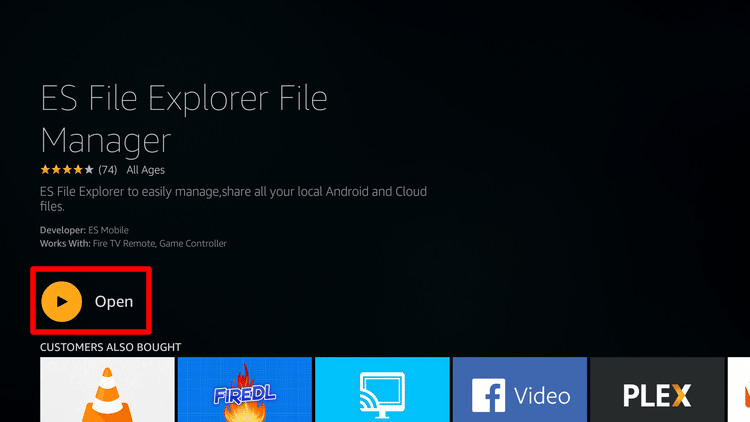 After you receive files on your TV, you can find those files in the Download Folder. Also, you can access those files with the help of a files explorer like TvExplorer. You can find this app in the App store of Firestick TV.
What is an FTP server used for?
FTP servers are ways of transferring files across the internet. When you use FTP to transmit files, they are downloaded or uploaded to the FTP server. When you upload files, they are sent from your computer to the server. In the same way, if you download a file, it's sent from the server to your PC.
What does ADB debugging do on Firestick?
When you enable ADB Debugging, you may use the ADB software to connect to your Firestick. This allows you to send ADB commands to it across the network.
Conclusion
So you have it; we hope the above steps help you transfer your files from Android or PC to Firestick. Please NOTE, though, that to run the above methods, your firestick and android or PC should be connected to the same WIFI connection. However, other apps & methods, like Apps2Fire & TV Explorer, also offer files sharing features on Firestick TV. But, using ES Files Explorer and X-plorer is easy and user-friendly.
Read More: