Google's Android 12 is still being sent out to smartphones and tablets. However, the firm is already hard at work on Android 13. In February, the business launched the first Developer Preview for the operating system, and in May, the company officially revealed what's coming in Android 13 at Google I/O 2022.
Android 12 is already available on the majority of the world's greatest smartphones, but we're eagerly looking forward to Android 13. Google's mobile operating system's next major update has already seen two developer previews and four beta releases. Furthermore, it appears that we will witness a stable launch considerably earlier this year than last.
We look at what to anticipate from the upcoming major Android version update in the sections below.
Name & Release date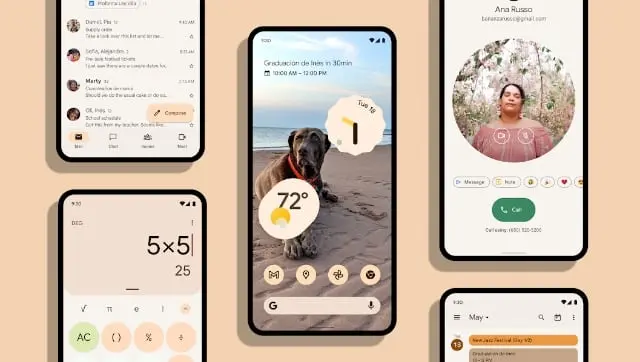 Prior to Android 10, Google named its operating systems after sweet sweets. Although it has transitioned to a number in public, versions are still referred to as confections inside. The codename for Android 13 is "Tiramisu," as revealed by the first developer preview. This is the first time in a long time that Google has been so forthright about the codename.
Google has provided a release timeline for Android 13. Based on that timeline, we anticipate a stable launch in August 2022. However, things might change dramatically between now and then, so don't jump to conclusions just yet. Android 13 has reached its third beta release.
Android 13 – Design modification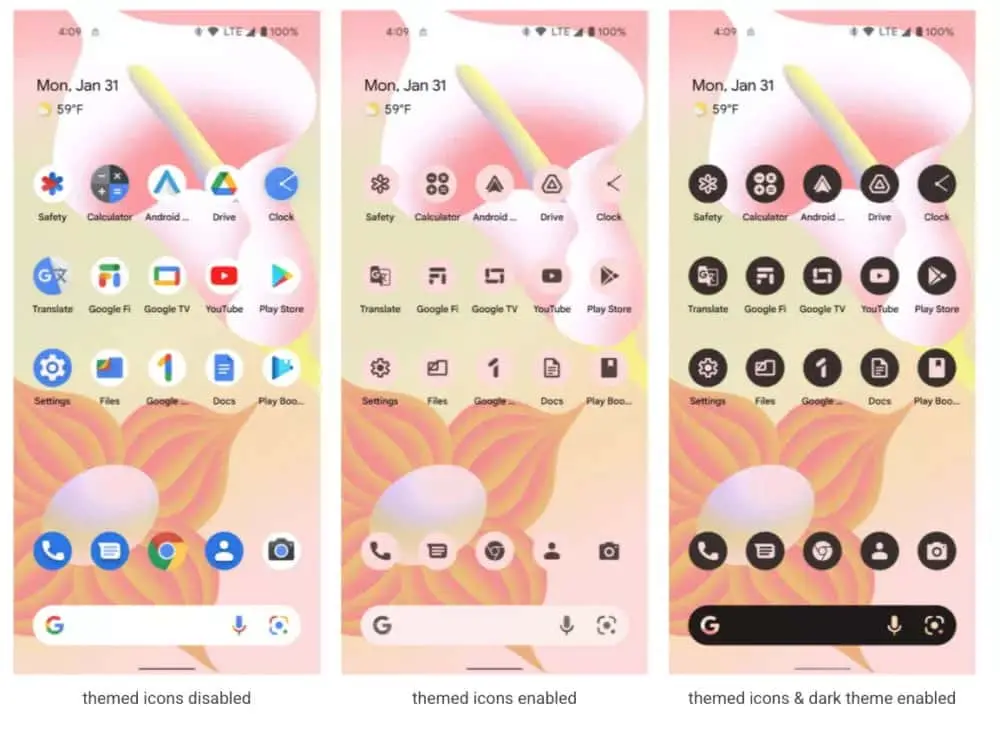 With Material You, Android 12 introduced one of the most important UI updates to the operating system in years. The redesigned interface allows for more personalization choices, such as wallpaper-based color palette controls and more understandable animations. Android 13 does not look to change things dramatically, but Google will still include new functionality and cosmetic changes.
Auto-theming icons
When Google released the first developer peek, it revealed the screenshots above. The 2022 version of Android will enable you to auto-theme your icons in the same way that Android 12 allows you to style the rest of the os.
There are two limitations here, unfortunately. The first is that, at least initially, this will only be accessible on Pixel smartphones. The second limitation is that this will only function with applications that offer a monochromatic icon for Material You to utilize.
In other words, don't anticipate a fully functional and comprehensive auto-theming experience when Android 13 initially becomes available. It may take some time before this becomes as automated as Google hopes.
More Material You theming option
According to a leaked code-based Android 13 rumor, the OS upgrade may expand the existing color-theming possibilities by including four additional palettes pertaining to certain tints or complimentary colors. This was later confirmed within Android 13 DP2, though the functionality is not yet operational.
Among these are TONAL SPOT, VIBRANT, EXPRESSIVE, & SPRITZ. While the first two are startlingly identical, the latter two represent a significant change from Android 12's existing theming scheme. EXPRESSIVE appears to favor colors that are not directly drawn from the wallpaper, whereas SPRITZ prefers a more grayscale, neutral palette. This isn't the granular control that many users are hoping for, but it's a start.
Google also claimed that users would be able to auto-theme individual applications starting with Android 13-powered Pixel smartphones. This functionality is included in the auto-theming icon option discussed in the preceding section. Turning it on will match all of your compatible applications to the primary colors of your phone.
Different lock screen clock setup
On the lock screen of Android 13, users will be able to switch between two clock layouts. Users will be able to choose between the existing double-line layout and a single-line version. This setting is easily accessible by going to Settings > Display > Lock Screen.
Functionality improvements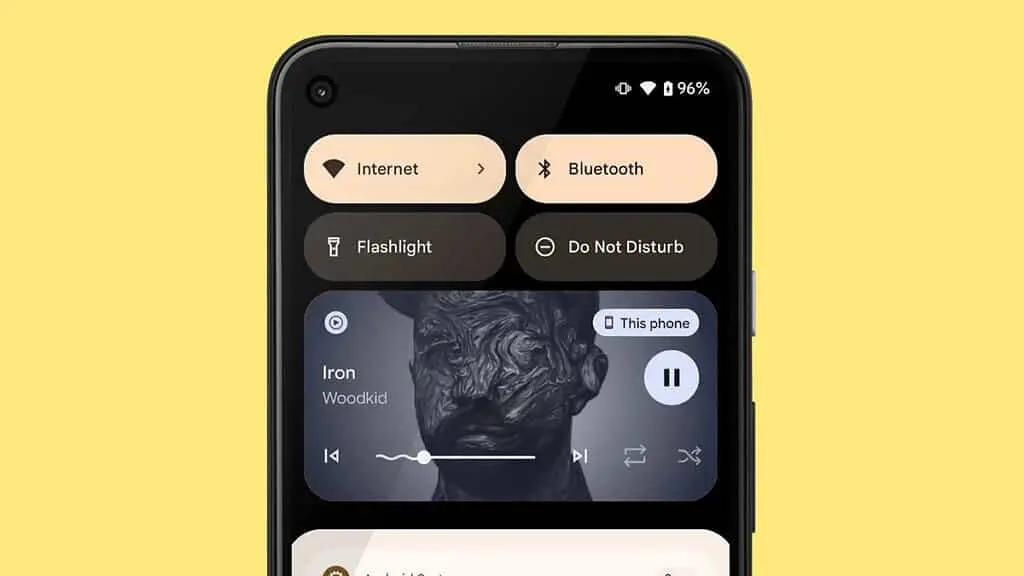 Among the new features in Android 12 are built-in scrolling screenshot support, one-handed mode, improved auto-rotate settings, and an AppSearch function. But what about Android 13?
QR scanner support
On Android, QR code scanning is inexcusably clunky, but this may soon be a thing of the past. The original developer preview included a fast toggle button. However, it did not function. It became operational in the second development preview. The feature is basic, yet it eliminates the need for a separate program!
The next version of Android will improve wireless audio. It will include Bluetooth LE Audio as well as the Low Complexity Communications Codec (LC3). The codec is rather significant, boasting decreased power consumption and enhanced audio quality across compatible devices.
Revamped Silent mode
When you set your phone to quiet, it should be completely silent. However, haptics & vibrations continue to occur in this mode. Silent mode, on the other hand, disables everything in Android 13, allowing you to use your phone in complete silence.
Revised audio output selector
The audio output selection in Android 13 has been redesigned. It's mostly an aesthetic update to better complement the Material You scheme. However, it will make transitioning to a new output system much easier.
Per-app language settings
If you speak more than one language, this may be the finest update to Android 13. The initial developer preview features language toggles per app. This would allow users to specify different languages for different programs, independent of the system settings.
Reworked clipboard presentation
When you cut or copy the text on Android 13, a new alert box appears in the lower-left corner. Not only will this provide you with a visual depiction of what is on your clipboard. However, you can also rapidly change that text by tapping the pencil symbol. When you select to copy the text, you will obtain the most recent version. This is a little tweak, but it might have a significant impact on text usability on Android.
Privacy & Security updates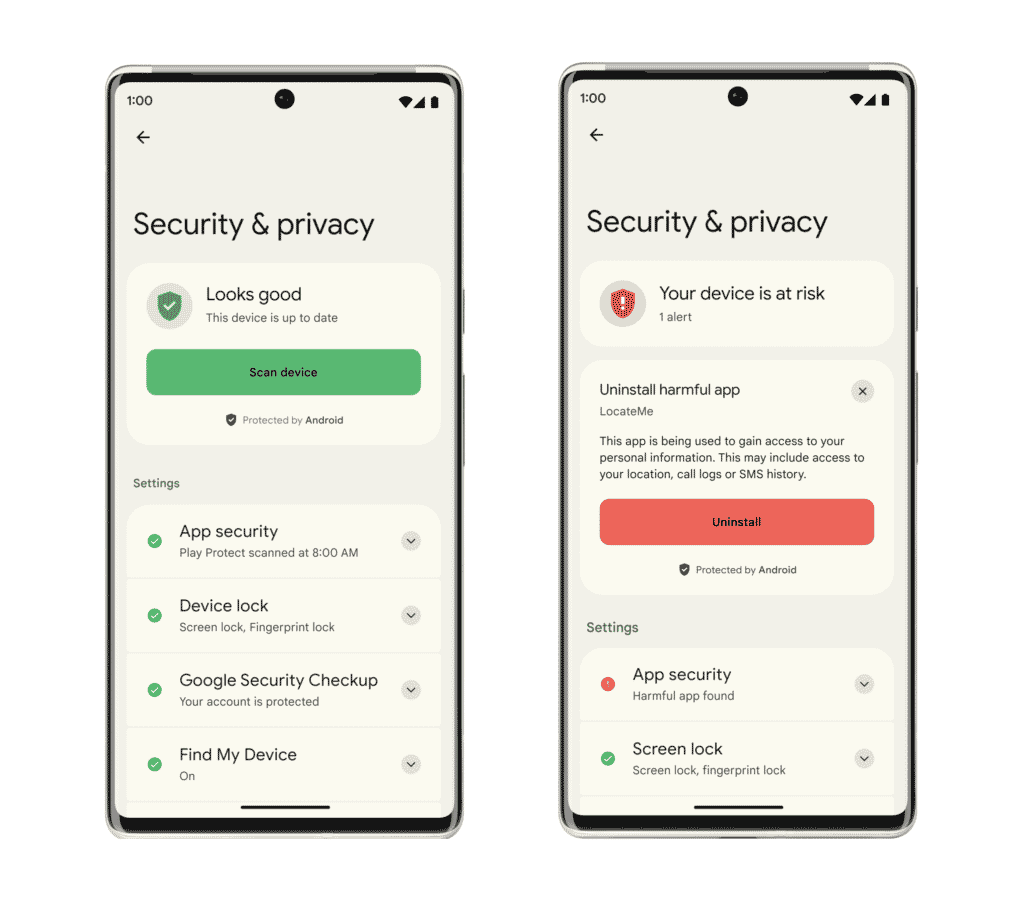 Google places a premium on privacy and security. With each new Android update, Google makes the operating system safer and more private, giving users more control over the things that matter most. Android 13 is no different.
Private photo picker
The document picker that appears when you share a document with an Android app is quite safe. It does not give the app access to all of your documents, only the ones you choose. However, the photo picker has not been as safe. That is changing with the new version of Android.
The Android 13 picture picker will be integrated directly into Android, making it possible to select photographs from both local and cloud storage across applications. Even better, you won't need Android 13 to access this feature: Google will distribute this via the Google Play Store to all Android 11 and Android 12 phones.
Notifications permissions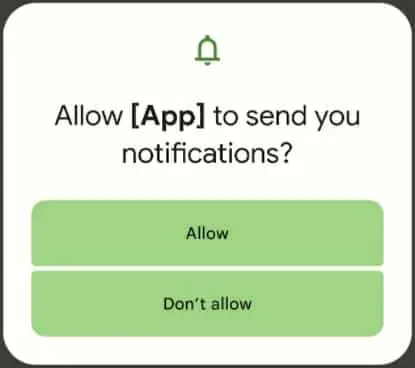 In the most recent stable versions of Android, you must grant apps permission to use capabilities such as your location, camera, and microphone. When Android 13 is out, you'll have to do the same thing with notifications.
This will finally put an end to the problem of a freshly downloaded app bombarding you with notifications and forcing you to go into system settings to disable them. Instead, you can simply disable an app's ability to send you alerts when you install it.
Should I upgrade to Android 12?
Android 12 is one of the coolest new Android upgrades ever. You may stay on 11 as long as you want. However, you'll never know what 12 is like in real life. Some users are complaining about modifications they dislike, including the lock screen clock, which becomes quite large and stacked when there are no alerts.
Does Android 11 have a screen recording?
The screen recording feature is only available in Android 11. So anything less will be missing this functionality. To find out what version of Android you have, visit Settings and select About. Examine the number listed beneath the Android version.
Conclusion
Android 13 is expected to leave beta in August or September. As in past years, it will then be made available to Pixel phones either immediately or shortly thereafter. Although the Pixel 6a will ship with Android 12, Google claims that the Pixel 7 and 7 Pro will be the company's first Android 13 phones. Aside from Google, Asus, Nokia, Oppo, Realme, OnePlus, and Xiaomi have begun testing Android 13 previews on their devices. Google claims that Samsung will follow suit soon.
Read More: