Don't want to carry cash or you could forget your wallet but no one leaves their phones behind. Apple Pay is easy and works with the Apple devices you use every day. You can make contactless, secure purchases in stores, in apps, and on the web. And you can send and receive money from friends and family right in Messages. Check out what exactly is Apple Pay, what it is used for, and different ways to make use of it on daily basis.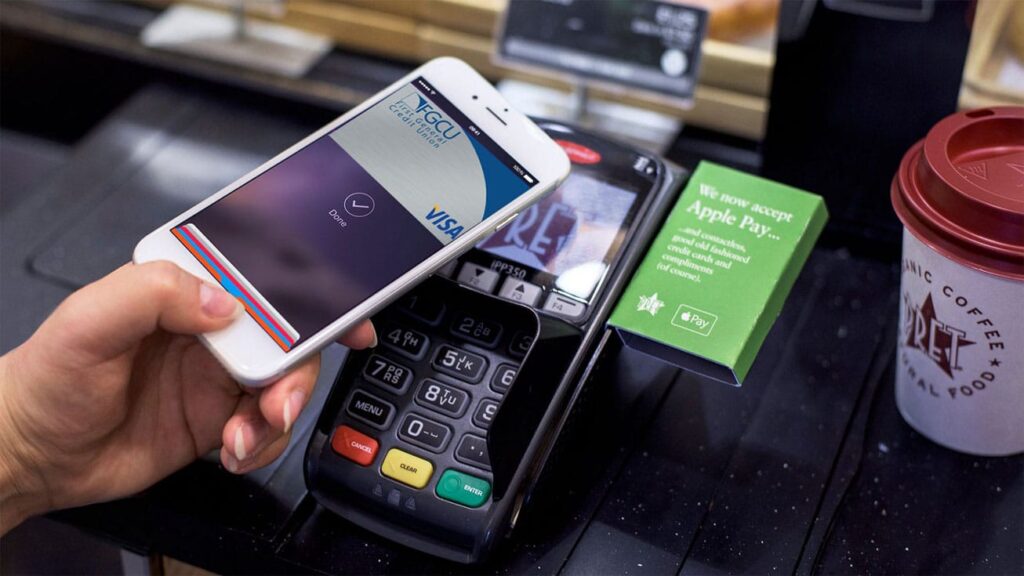 What is Apple Pay?
A mobile payment and digital wallet service by Apple Inc. that allows users to make payments in person, in iOS apps, and on the web using Safari. It is supported on the iPhone, Apple Watch, iPad, and Mac. Also, it digitizes and can replace a credit or debit card chip and PIN transaction at a contactless-capable point-of-sale terminal. It does not require Apple Pay-specific contactless payment terminals; works with any merchant that accepts contactless payments.
Where is it Used?
A very common use is online purchases with your iPhone or iPad, with just a touch of the Home button and a scan of your fingerprint. Also, you can use it to pay a friend in an emergency or a family member. Any kind of bill payments or fees, etc. can be paid easily. It makes credit and debit card purchases easier and more secure.
How Secure is it?
Using Apple Pay with your iPhone or Apple Watch is quick and secure. It's a safer way to pay that helps you avoid touching buttons or exchanging cash. It adds two-factor authentication via Touch ID, Face ID, PIN, or passcode. Devices wirelessly communicate with point of sale systems using near field communication (NFC), with an embedded secure element (eSE) to securely store payment data and perform cryptographic functions, and Apple's Touch ID and Face ID for biometric authentication.
How To Add Card To Apple Pay
Apple Pay will make your life very easy all you need to know is how to use it. The very first step is to add a card that will be used in it.
Tap on the Apple Wallet app from your home screen.
Select + button on the top right corner of your screen.
Tap Continue or Next on the Apple Pay screen.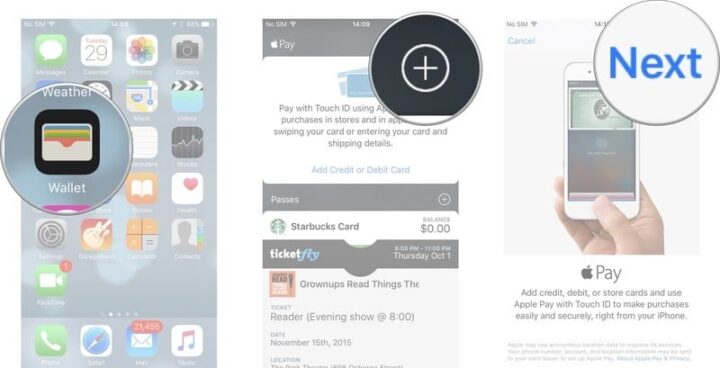 With the Camera, manually scan or enter your credit card or debit card information.
On the Card Details screen tap Next.
Enter the card's expiration date and the security code manually.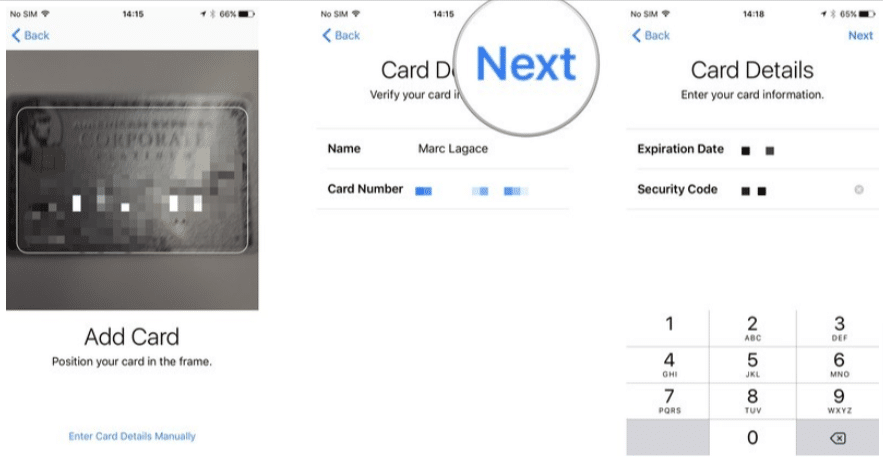 Select Next.
Tap Agree to accept the terms and conditions.
Select Agree.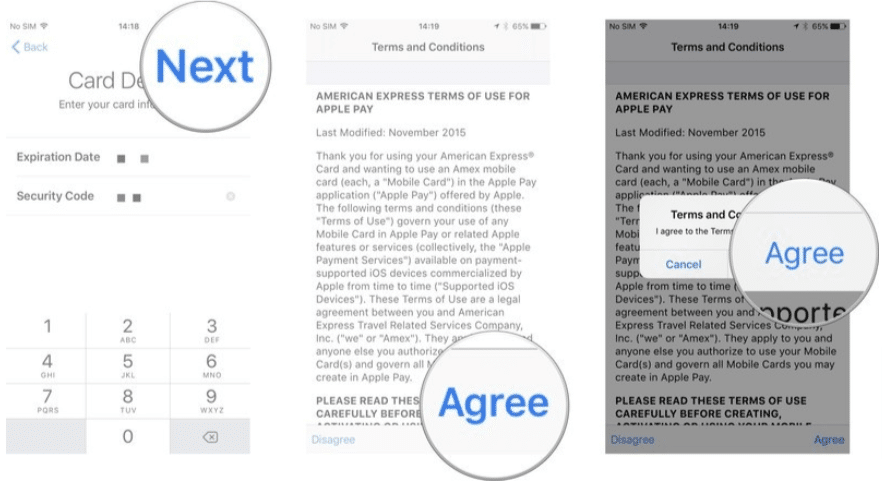 After you select your verification method tap Next.
Tap Enter Code.
Enter the verification code that was given to you. Depending on your verification method, this could be an email, text, or call.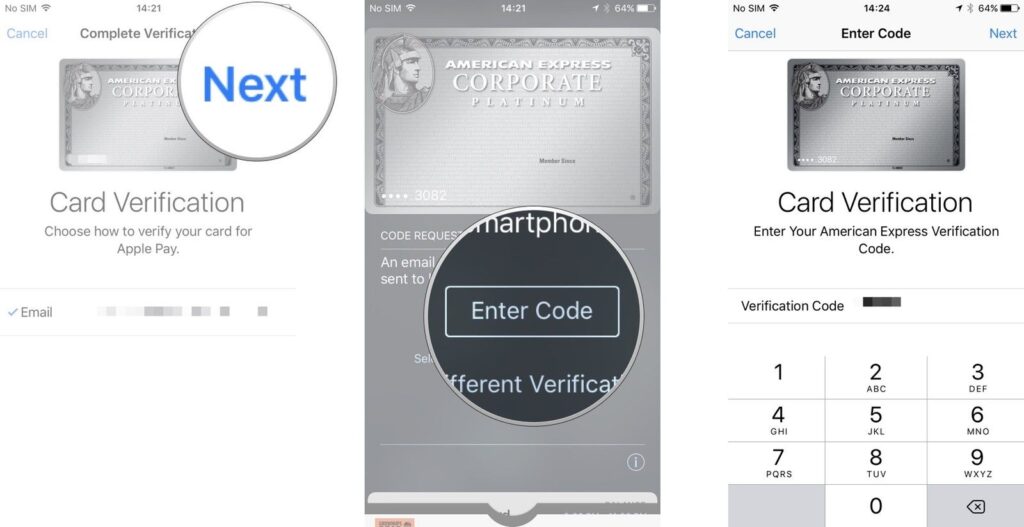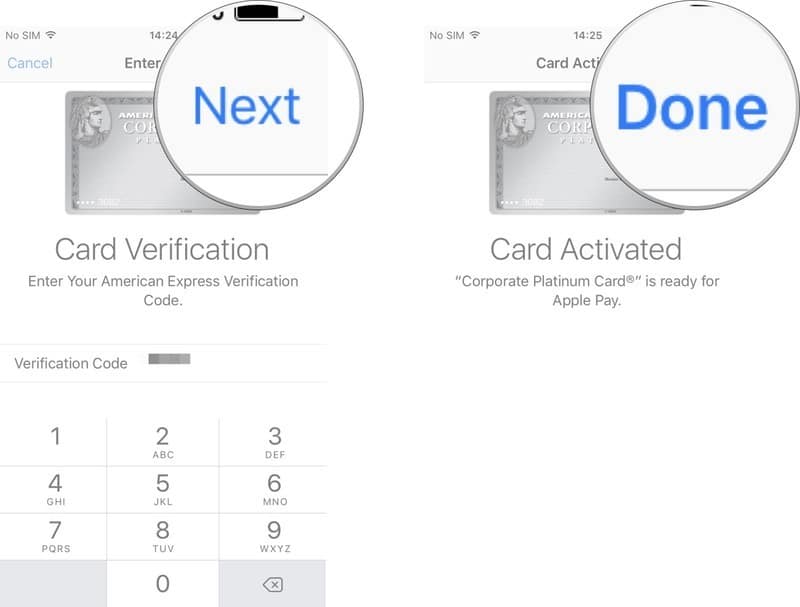 To add more cards if necessery simply follow these steps to do it.
To be noted: If you have a credit or debit card with flat numbers, you'll have to enter it manually as the photo-detection only works on with embossed numbers.
Guidelines To Authorize a Card For Apple Pay
When it comes to authorizing cards for Apple Pay different banks have different procedures.
For instance, if your bank has an app for mobile banking, you may be able to launch the app to authorize your card.
However, Citibank and American Express, require an activation code; to get it, the bank will robocall, email, or text the number you have on file.
Capital One automatically adds and activates your card for Apple Pay after you accept your terms and conditions.
How To Change The Default Card For Apple Pay
In apple pay, you can use multiple cards so you can easily switch cards when needed. By default, the app will set a card fastest and easiest to use. However, if you want to make a card of your choice default then follow these simple steps to do it.
Tap Setting App on your iPhone or iPad.
Select Wallet & Apple Pay.
Tap on Default Card.
Select the card you want to use as your default.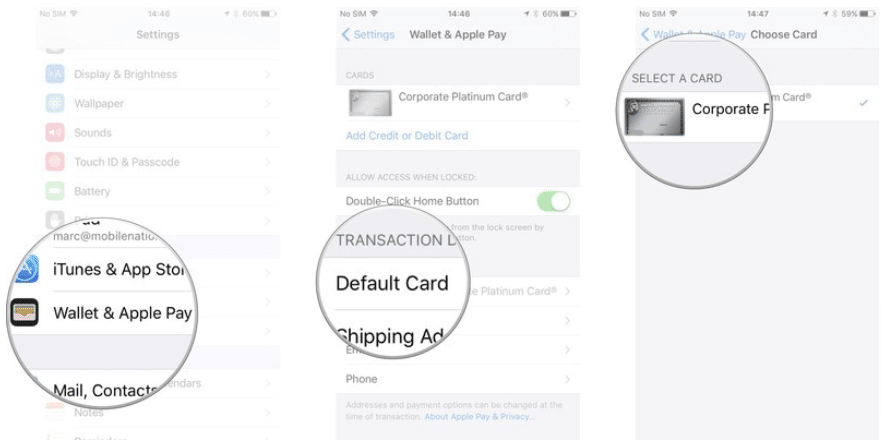 Unless you manually change the card you're using when making a purchase, the selected card will always be used.
How To Remove A Card From Apple Pay
Removing the card is as easy and simple as adding a card if you know the steps to do it.
Tap the Setting App on your iPhone or iPad.
Select Wallet & Apple Pay.
Tap on the card you'd like to remove.
Scroll all the way at the bottom and select Remove Card.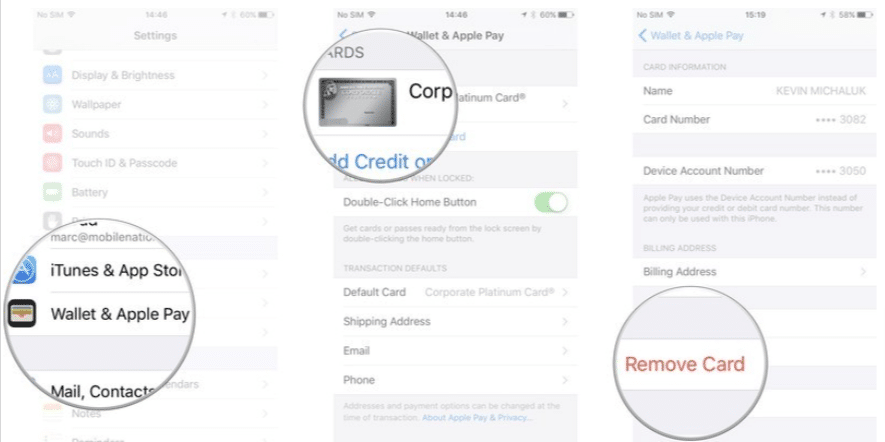 Remember the card you removed will no longer be eligible for use with Apple Pay on that particular device. Also, you'll need to remove that particular card from every device it's linked to individually.
Guidelines To TroubleShoot Apple Pay
The simplest solution if you come across any problem getting apple pay to accept your card is to re-enter your information. For instance, my card was not being accepted as there was some connection problem and when I tried it the other day with a better connection it was done within seconds.
Hard part is when you need to call your card issuer. This happens when in case you don't get the verification code on your phone no. and you have to manually enter it from the phone system. Though it will be solved and your card will be ready to go within some minutes as it takes some time.
Conclusion
Cashless made Effortless we can say. It is the easiest way of paying in stores that avoid touching buttons and exchanging cash specially in this pandemic situation where you need to be more careful. Also, Use Apple Pay on the App Store to buy apps and games, or within apps to pay for a ride, a pizza delivery, or a new pair of sneakers — with just a touch or a glance. You can also use this for a subscription to Apple Music, Apple News+, and Apple Arcade. Or for upgraded iCloud storage and other Apple services.
Have you ever tried using Apple Pay? Do tell us in the comments section how was your experience. If you don't have an Apple Wallet yet check out our article on how you can create one.
Read More!