Creative Cloud Express is a new version of Adobe Spark. Currently, this service is meant to function on your desktop via a web browser. Also, functions on your phone or tablet via a dedicated app, allowing you to create designs on your PC, mobile, or tablet, all for free (well, mostly for free). Let's look at it more closely.
Although this service is provided by Adobe, you do not require a Creative Cloud express account. Hence you do not need to pay a monthly fee to use it. However, you must log in in some way. This may be done with your Adobe ID, Google, Facebook, or Apple accounts, or simply your email address if you want. Teachers and students each have their own login page.
You'll be questioned carefully on why do you want to use Creative Cloud Express. As well as a question about your design experience, and you'll be ready to start.
Adobe Creative Cloud Express :Free and Paid samples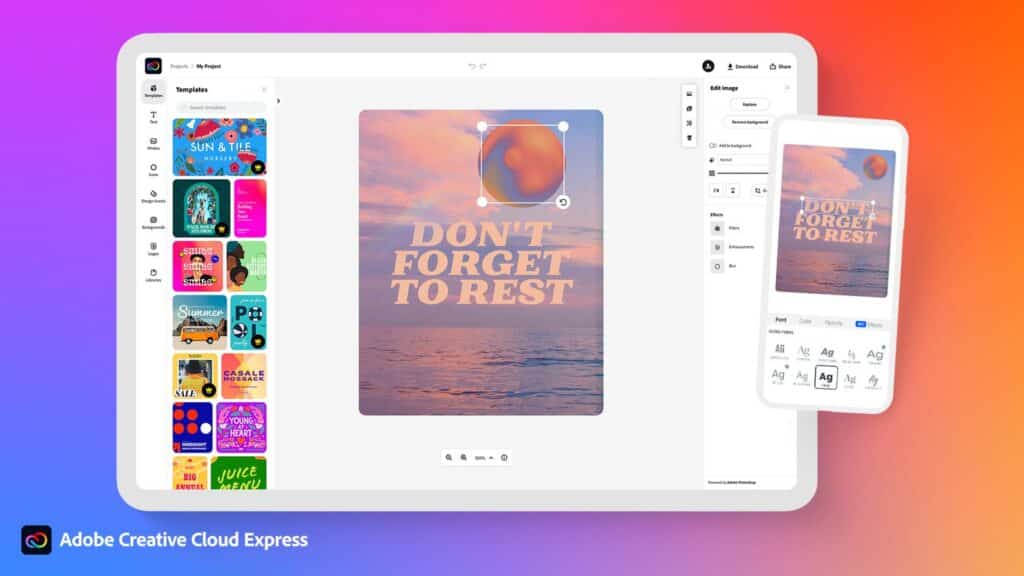 The design process revolves around templates for specific purposes, such as an Instagram story or post, a YouTube thumbnail, a poster, or even a CV or menu. By clicking 'show all,' you can view all possible categories as well as how many templates are available in each. The variety of alternatives is astounding. You'll see that free and paid samples are lost in the shuffle together. But a helpful filter tool can easily separate them for you. You may also start from scratch, although using a template generally speeds up the process. You'll be able to store your own templates as your expertise with this service improves.
Interface – Adobe Creative Cloud Express
Your editing space is very well: To the left are all of the objects you can add to your creation. Such as the same templates you saw earlier, text tools, access to Adobe Stock photos, thousands of black and white icons, backgrounds, and so on. To the right, you'll find or before brilliant colors, tools for animating your design, several layouts, and unique designs.
The website's primary portion is dedicated to a sample of your work when using the mobile/tablet app, the layout changes, but all of the functionality appears to remain the same.
When you click on an object on your canvas, an 'edit pictures' sidebar replaces the right half of the page. You may then use a smart function to automatically erase the backdrop of the shot. It works most of the time, but not all of the time.
This is also where you may change the opacity of the object, crop it or cover it with a shape, and add effects to it, such as blur, color filters, and picture improvements. When you choose a text field, the sidebar displays a variety of text editing options. It doesn't have all of the bells and whistles that more complex Adobe Creative Cloud Express services or software programs have, but it has enough to begin you developing nice-looking projects in no time.
The whole editing argument relies on layers, which makes it simple to overlap and manipulate things. Lower right of your canvas, there's a little display of all your layers put on top of each other. From there, you can quickly choose one and move it over or below another in a very visual and effective manner.
Lets talk about Free version!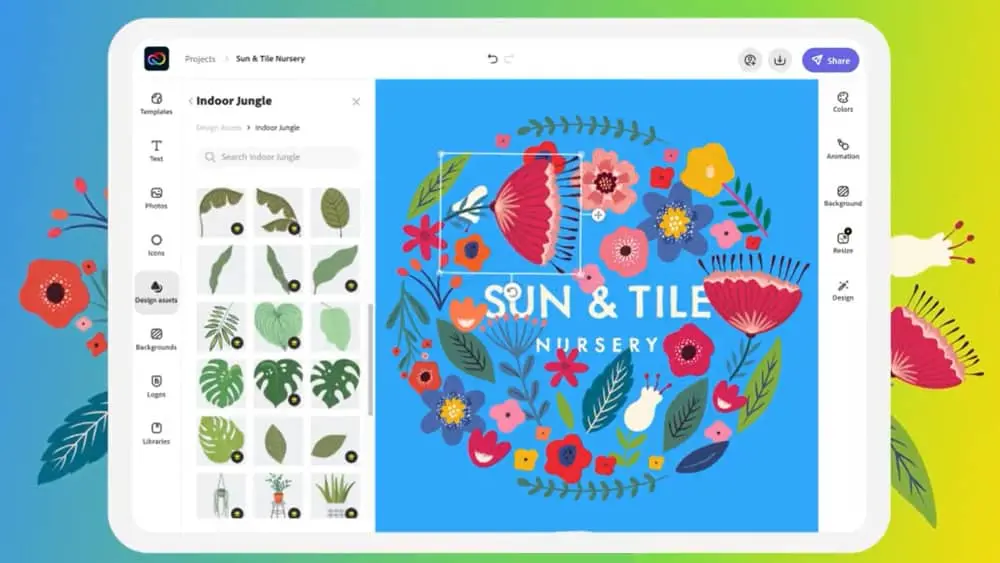 The drawback is that not all features are available to you. This was already told while exploring through templates. And you could separate the paid for samples from the free ones. But it gets much better. You may notice that while experimenting with the automatic background remover. As previously said, it isn't flawless, and in order to fine-tune the results, you have access to tools to add or delete regions… Only these are seen as 'premium' functions.
If you see a little golden crown emblem on a tool, item, form, or photo, for example, it belongs to the premium side of things.
Premium is a subscription that costs $10 per month or $100 per year (paid in advance). Although those extra tools might be beneficial, you can create something with everything else that's free without actually needing those features. It'll just take a bit longer, and you'll have to sacrifice some of the fancier templates, photographs, and objects.
Seamless connectivity between devices!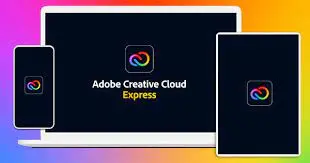 One aspect that we really like was the seamless connectivity between your devices. As long as you're drawn into the same account on all of your computers. Also, you can start working on your computer, continue on your tablet, and finish up on your phone. Everything is online. This allows you to work on whichever device you like. And wherever you are.
Download
You may save your final work in three formats: PNG, JPG, or PDF, and the PNG format also allows you to export a file with a translucent backdrop. Choose your favorite and it will be on your computer in seconds.
Conclusion
Even if certain capabilities have been lost, Adobe's Creative Cloud Express is a far superior experience to Spark. However, by concentrating on design, whether for print or the web, and ensuring that the tools operate on whichever platform you're using, Adobe has built a very pleasant service that is seamless and powerful whether you're using a computer, tablet, or phone.
Read more: