If you are someone who is always capturing the moment, phone storage might become a limit for you. So looking for an online photo storage app is a necessity. Here are the best free online photo storage apps in 2022.
What you will see here?
500px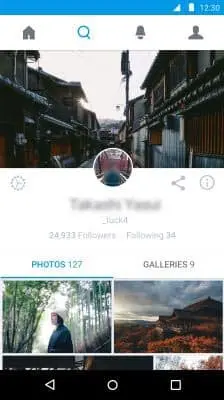 If you are a photographer who prefers to preserve only their best shots. 500px is a photo-sharing website that prioritises quality above quantity. It allows you to get feedback on your photographs and licence them, allowing you to earn money. Here you can upload and download your images whenever you want just like some social media platform. Thus, making it one of the best free cloud storage apps. However, the free version is limited to seven photos every day for seven days. This translates to a total of 2000 photo backups. You can get an upgrade to a monthly or yearly membership at reasonable prices.
Mylio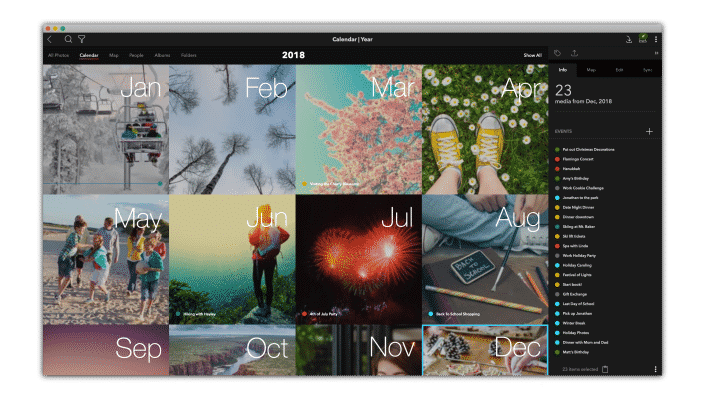 The Mylio app has a different interface than other online photo storage apps. It presents a new way to image sharing across devices. It keeps your photos on the primary device that you set up the app in, rather than saving them in the cloud. With each extra device you add, you may access all of your images from your primary device from anywhere. Other features include face and geo-tagging, which are quite appealing. These minor features have a big impact on digital photos.
Microsoft OneDrive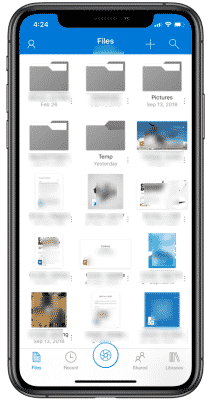 This is a Microsoft product is also available for iPhone users who have little storage and want to use the cloud for free. This app gives you 5GB of free storage, which is ideal for storing and sharing photos. Moreover, it can also be used to store and share any other type of file. Although you can increase the storage space, it will cost you money. It is simple to use because automatic uploading is accessible. It's one of the greatest options for free cloud storage. Moreover, with metadata, you can organise your photos as you see fit in this app.
Amazon Photos
If you are someone with an Amazon Prime membership, this free cloud storage option is ideal for you. It is one of the finest ways to back up your images. It can save an unlimited number of photos, including photos of your family and friends. You can put your photos in a 'family vault,' which is accessible to everyone. Amazon is an excellent choice for family and friends who live in different countries. The membership is required for only one individual. If you have a larger group, you can employ 'invite-only groups.' The Amazon Photos storage app also allows you to order prints, calendars, and other items.
Snapfish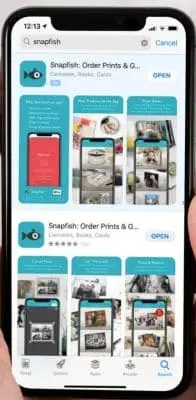 Snapfish allows you to be more selective with your photos. Although there is no limit on the amount of full-resolution images that can be stored, they must be manually selected. One of the best features is the ability to integrate your Facebook, Instagram, and Google Photos accounts directly from the app. However, the basic business concept of the app is to print photographs. You may then upload photographs to print for yourself or as gifts for relatives and friends once they've been saved. You receive 50 free prints every month, which makes this a nice bonus for one of the top picture backup services.
pCloud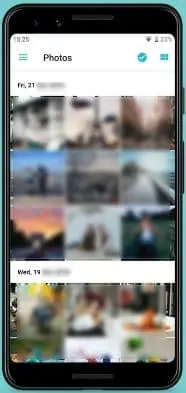 pCloud majorly focuses on data security. As the company is domiciled in Switzerland, it abides by the country's rigorous data protection rules. You may access your files from any device with an internet connection. Moreover, you can also use this service to exchange large files with your friends who don't have access to the pCloud app. The interface and design are quite appealing. This app makes it easy to organize and share all the files in their cloud drive.
iCloud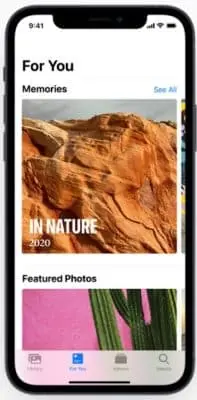 iCloud comes as a standard app on iOS devices for backing up images. It runs in the background the majority of the time on your iOS devices. Thus, making this one of the best free online photo storage apps. It is easy to overlook the fact that it's one of the greatest free cloud storage services accessible. This app helps you to keep all of your devices connected easily. Images from your laptop, phone, and other devices can be uploaded to the cloud. If you are using multiple devices to capture your pictures, this is the best platform for syncing them. If you want more storage you can subscribe to professional storage tiers at reasonable annual rates for 50GB, 200GB, and 1TB. You can also add names and locations to your photographs to make them easier to find.
Google Photos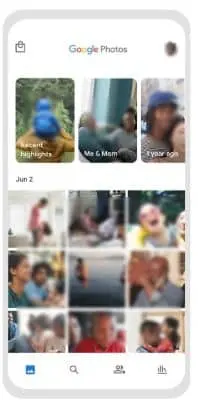 The Google Photos Storage app is fantastic since it allows you to automatically upload your photos. So, you won't have to worry about whether or not your photos are saved. This is a huge benefit for photo storage. Moreover, you may even connect it to your computer to complete the syncing process. Although, you can only upload photos with a maximum resolution and size of 16MP. So, they will be downsized if they are larger. There is a workaround, but you are limited to 15GB of storage. It's a significant reduction from 'unlimited.' If you are a professional photographer, this app might not be the greatest photo storage option. However, it's ideal for photos of your family and travels. But if you wish to back up your Android and iPhone images quickly and easily, this app is for you.
Dropbox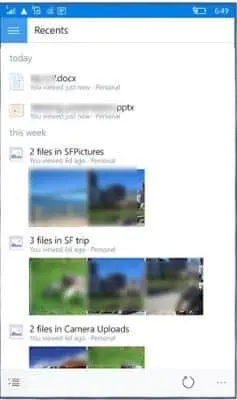 The Dropbox app has been the go-to solution for storing photos for many people since the app was launched. It provides the best free cloud storage and the best method for backing up images. Dropbox is great for photographers who store their pictures in folders. Even though it is a mobile app, you can download it for your tablet, desktop computer, or laptop. So, you can access your files from all the devices. You can simply drag and drop your photographs into place. It serves as a fantastic intermediary for various objectives. It's a terrific way to back up your iPhone images, especially if your phone's storage is running low.
Imgur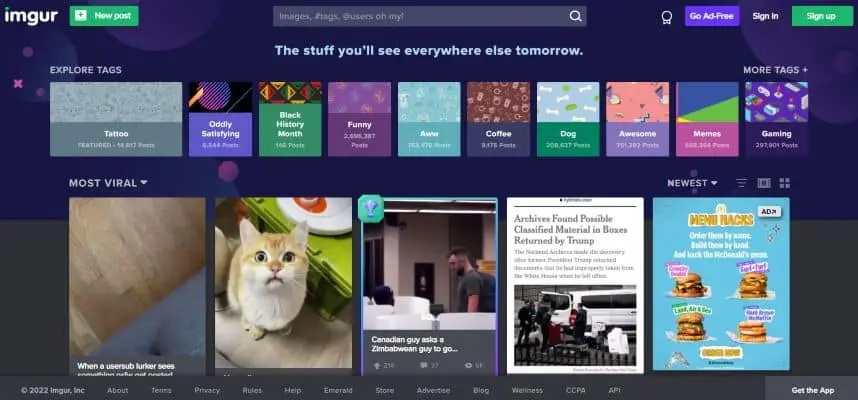 Imgur is a free photo storage site that allows users to post photos quickly and easily. You do not need to create an account to use the service. It does not compromise image quality. Moreover, photos can be rapidly uploaded and shared online and on numerous social media sites. Imgur also has a mobile app, making it even easier to use the site on your phone. You get up to 20GB of free storage, while the service does make money through advertising.
ImageShack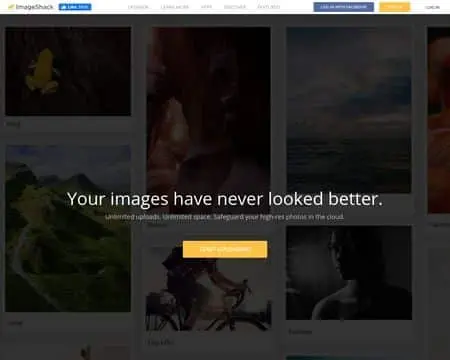 You can upload images, organise them, and even view photos posted by others on ImageShack. The fantastic UI is very similar to Pinterest and is ideal for showcasing your greatest photos. You may easily share your images and albums with your friends. Although, you can even use the privacy choices if you don't want your photos to be seen by the general public. ImageShack offers a free plan with up to 30GB of storage. There are also paid subscriptions available, which give more storage possibilities.
Conclusion- Best free online photo storage apps
With online photo storage apps, it becomes easier and faster than ever before to keep track of your images. These free online photo storage apps make the process of taking pictures easier. With them, you don't have to worry about storage spaces, hard discs or archives. Whether you capture photos with a phone or a digital camera, some of them are also great for sharing your work. Either you can enjoy the in-built apps like iCloud or Google Photos to store your photos or you can download one from the internet. Either way, you get great support for backing g up your precious moments.
Which app do you use to store your pictures? Tell us in the comments section below.
Read More!