Microsoft has launched significant new versions of Word as well as its other Office programmes every few years over decades. The majority of new features were implemented at that time, with security and bug patches coming later. Also, now one can get Word for free.
With the arrival of Office 365, however, everything changed (now Microsoft 365). For a single monthly fee, you may obtain Word, Excel, Powerpoint, and a variety of additional services. Despite Microsoft's continued development of standalone versions, new features are constantly introduced to these applications.
If you use many Office products each month, Microsoft 365 is obviously a fantastic value, however, if you just need Word occasionally, it may be more difficult to justify.
If you're seeking to get started with Microsoft's traditional word processor, there are lots of alternative possibilities. You may use it on any device, including your phone, tablet, laptop, or desktop computer. We'll go through various free solutions for getting access to Microsoft Word in this post, as well as where to get some great deals. If you don't want to spend a dime, there are a slew of free alternative office suites that work with Microsoft's software.
Microsoft 365 free trial

Simply seeing documents is insufficient, so if one is using a gadget with a screen larger than 10.1inch, one will want some further features.
Join up for Microsoft 365, the company's cloud-based subscription service, which costs US$6.99 monthly or US$69.99 annually for a Personal account. It provides access to the same applications described above, but it just unlocks their entire feature set on any device while preserving your work in the cloud so you can access it from anywhere. You may also use Microsoft Exchange Online as well as SharePoint Online.
The renaming of Office 365 to Microsoft 365 in April 2020 adds a few new capabilities, but none of them is likely to impact the way you use the applications fundamentally. A consumer-focused Teams membership, a new Family Safety app, and a slew of new features across Office's core applications are among them.
The good news is that Microsoft 365 offers a one-month free trial, so you may try it out without spending any money and also can get Word for free.
Get free Microsoft 365 Education

Microsoft 365 Education is available for free to students and teachers, plus contains Office Online, Microsoft Teams, plus unlimited personal cloud storage.
To be eligible, you must be a full-time or part-time professor or staff member, or a student who has a valid school email. Add your school email address to the below link to see whether you qualify.
Get free Microsoft Teams

If you often interact with others, Microsoft Teams, which contains Word, Excel, PowerPoint, and OneNote Online applications, is a free option. From inside Teams, you may communicate, exchange files, and initiate video conversations. Premium options are also available, beginning at US$4 per user/month.
Microsoft is offering a 1 month's free trial on all subscriptions.
Microsoft Home Use Program Discount

While not fully free, Microsoft's Home Use Program for 365 Family or Personal memberships allows you to save 30% on a Microsoft 365 subscription through your workplace.
Simply enter your company email address to determine your eligibility. If your company qualifies, you'll get an email with a verification link to confirm your Microsoft account and gain access to the 30% discount. Check to see if you qualify.
Install free Office apps for Android, iOS, and Windows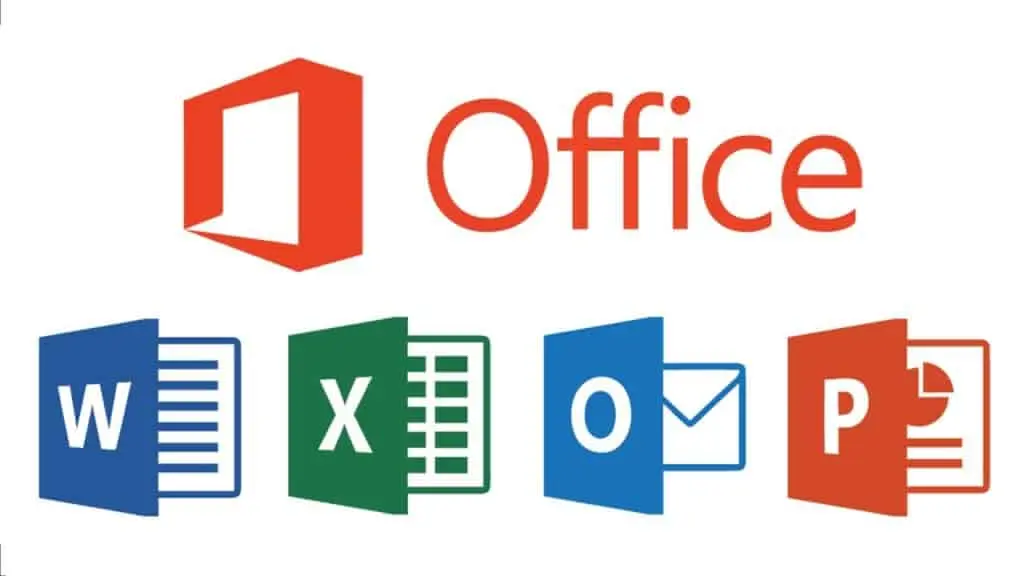 Microsoft wants all of your data to sync effortlessly between devices using OneDrive. With that in view, the Word, Excel, and PowerPoint applications for iOS and Android are all free to download. Below are all of the necessary links to get Word, Powerpoint, and Excel for free.
Android Applications
iOS Applications
Windows Applications
While these are available on any device for free, they don't provide you complete access to all of the capabilities; full capability is reserved for Microsoft 365 users.
One can always view and read documents for free, however only on devices with displays smaller than 10.1 inches can you create and modify them. That implies that you can edit Word documents on a small tablet or smartphone, but one can only view them on a bigger Tablet, PC, or Laptop.
Free Alternatives to Office
If you want more capability than the free Office applications provide, but do not wish to spend for Office 365, there are a number of free Microsoft Office alternatives available.
LibreOffice is the best pick; it's a comprehensive suite that's routinely updated and can open and save docs in Microsoft formats. If you don't like Libre Office, there are more free options like WPS Office, Google Drive, and Free Office, which contains Slides, Docs, and Sheets.
Conclusion
Whenever it comes to collaboration, communication, and productivity, Microsoft Word has everything you could possibly desire. But maybe the most annoying aspect of it is that it has been behind a paywall for the better part of three decades. Thus, these are the ways you can get Word for free or by paying less amount.
Read More: