Both Google Photos and Amazon Photos are two of the leading cloud photo storage, but deciding which one is the best is difficult. If you are confused as well, here is a review on Google Photos vs Amazon Photos for you to choose one.
Google Photos vs Amazon Photos
Backing up your photos on the cloud helps you to keep your precious memories safe. It lets you can effortlessly view your full collection, anytime, anywhere, from nearly any web-connected device. Syncing, uploading, and managing your image collection across numerous devices is simple by using Google Photos and Amazon Photos. They also have helpful search and filtering capabilities for finding certain snaps, as well as convenient sharing options. While there are a lot of similarities between Google Photos and Amazon Photos' features, there are some significant variances. While you can't go wrong with either Google Photos or Amazon Photos, it's worth knowing which service best fits your photo backup needs.
Price and Storage Capacity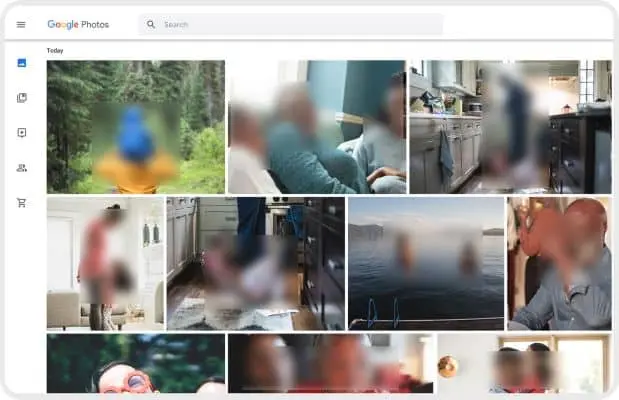 Google Photos
Both Amazon Photos and Google Photos provide the first tier of photo storage for free. In this free tier on Amazon, users get 5GB of cloud storage, while Google users get a more generous 15GB. Even though Google had earlier the unlimited cloud storage option, it no longer provides it since 2021. So, regardless of which service you choose, once you've used up your free space, you'll have to pay for more. With a Google One membership, you can expand your storage space across all Google products along with Google Photos. Plans range from $1.99 / £1.59 per month for 100GB of cloud storage to $10 / £7.99 per month for 2TB. Google One also provides 10 TB, 20 TB, and 30 TB storage plans. However, these are monthly basis plans and are designed for businesses rather than people.
Google One Membership rates:
100 GB — $19.99 per year
200 GB — $29.99 per year
2 TB — $99.99 per year
Amazon Photos
Amazon's approach is a little different. Subscribers to the Prime service get unlimited storage of full-resolution photos for free as part of their package (plus 5GB for videos). For a single monthly fee of US$12.99, you can get a number of things done. You can use Amazon's next-day delivery service, access its substantial library of video streaming content and upload as many images as you like to Amazon Photos – without any compression. Alternatively, you can expand the storage capacity of your Amazon account without a Prime subscription. Plans start at US$1.99 per month for 100GB. This option is useful for those who plan to store videos in the cloud.
Amazon Photos rates:
100 GB — $19.99 a year
1 TB — $59.99 a year
2 TB — $119.98 a year
Uploads and Syncing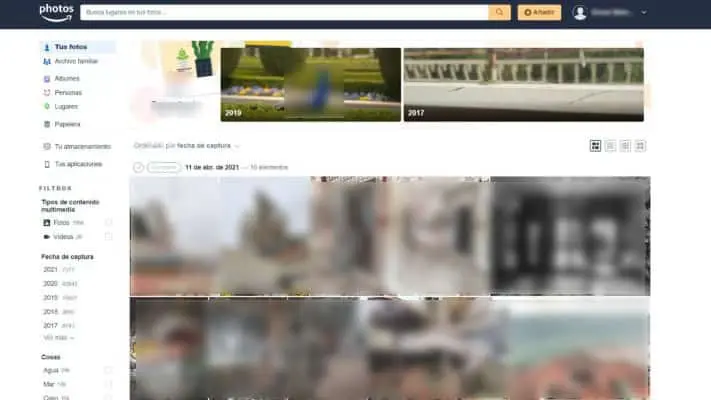 Both companies provide cross-platform backup options that are comparable. Both Amazon Photos and Google Photos are accessible using any standard web browser. You can even find their apps available for desktop, Android, and iOS devices. The Amazon Photos app is also available for Fire tablets and Fire TVs. When it comes to image upload and syncing, there's not much to choose between the two. You can directly upload photo folders from your hard drive using the web interface. Moreover, installing their respective apps allows you to automatically backup photos from your device. You can do this from a laptop, tablet, or smartphone. Both apps allow you to limit mobile uploads to Wi-Fi in order to preserve data. Also, both of them make it simple to download synchronised files to your device's camera roll for offline storage.
The option to backup photos straight from Facebook as part of the Data Transfer Project is one of Google Photos' trump cards. You can copy your shared photographs to Google Photos by going to your Facebook account settings. You can select Transfer a copy of your photos or videos from there. Whereas, for Amazon Photos, this option isn't available. Amazon Photos is meant to work with Alexa-enabled devices. If you have a Fire TV stick, you can easily change your background by selecting images from your cloud library. The photo backup option that is suitable for you will be determined by where you already store your photos and which devices you plan to sync with your library.
If you have Google or Android phones, you would likely prefer Google Photos. Whereas, if you have Amazon devices, you may appreciate the advantages of saving photos to Amazon Photos. Furthermore, those who use Apple hardware should consider both possibilities.
Performance
Google One provides all Google users with 15GB of free storage. However, this applies to all of Google. So if you use Google Docs or Gmail in addition to Google Photos, your free storage will be depleted. Google Photos used to offer unlimited compressed-quality photo storage, however, that expired on June 21, 2021. If you're an Amazon Prime member, you may keep an unlimited number of full-resolution photographs and up to 5GB of video in Amazon Photos. However, if you're not, your Amazon account comes with up to 5GB of photo and video storage. During testing, it took the Google Photos app slightly longer to sync all the photos from the phone. Amazon Photos outperforms Google Photos in terms of uploading limitless full-quality photographs.
Editing Tools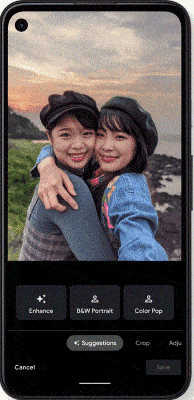 Both Google Photos and Amazon Photos provide simple editing options in both their apps as well as web interfaces. Even though they don't have advanced editing tools, they assist you quickly altering levels, adding filters, and cropping. Although its user interface isn't as smooth as Google Photos', Amazon Photos does provide some editing capabilities that Google Photos doesn't. This includes the ability to add text overlays and apply focus effects. It also has a larger selection of filters and a broader range of modifications. There are more than 70 filters available for use on Amazon Photos. The ability to adjust shadows, highlights, clarity, and more beats Google Photos' simple light, colour, and pop sliders. An innovative feature allows you to compare the original file to the altered version by clicking and holding on to the image.
But it's Google Photos' automated changes that really set it apart in the editing area. Google Photos will occasionally recommend changes to your photos. Open any image, click the 'Edit' icon, and select the 'Auto' option. This continually enhances photographs by delicately modifying colour, brightness, and other factors to great effect. In reality, neither Google Photos nor Amazon Photos are viable alternatives to the top photo editing softwares. Although, Google Photos is a better choice if you're searching for a photo backup platform that can also assist you to quickly and easily improving your images.
Smart Search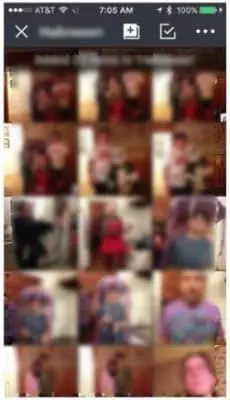 Google Photos and Amazon Photos both have clever search features that make it simple to find photos in your cloud photo library. To assist you in finding certain shots, each backup service uses AI-powered object identification. If you type a term into the toolbar of either service, such as 'dog,' you'll find that both are great at detecting the contents of your image collection. Both Amazon Photos and Google Photos excel at identifying distinct subjects. Moreover, they are also surprisingly good at locating background features like trees, walkways, and hills. They are also quite good at recognising human faces in your photos. You can assist to enhance results by spending a little time labelling them.
Fresh portraits synched to either one will be automatically classified under the name of their subject. While it's difficult to assess objectively, Google Photos appears to be slightly better at matching faces. The length of time you've been sharing, labelling, and uploading photographs and secondary data, on the other hand, has an impact on the effectiveness of each service. If you've used Google services for a long time, it's possible that it's already memorised your friends' faces.
Organization
The way the photos are organized in the interface is critical to your user experience if you have a large image library to backup online. Both Google Photos and Amazon Photos allow you to categorise collections of images into any number of custom albums. Moreover, they automatically categorise photos of people and places. In actuality, Google Photos is more organised, it will recommend smart albums based on the data and dates of your photos. It could indicate a vacation, a day out, or a party, and format them into appealing folders with location names and travel maps. Google Photos, like Amazon Photos, has a 'favourites' feature that lets you highlight any photo you like outside of a specific album. Unlike Amazon Photos, this service is also available over the web.
Tagging and Sharing Options
You can share certain photos with your relatives and friends with the help of both backup platforms. They provide built-in sharing tools in their interfaces. Individual photographs and albums can be shared by email, Facebook, or a dedicated link. In Amazon Photos, you can also make shared albums and set up a Family Vault to share your favourite photos with up to four other people. Everyone with access to the vault can store an unlimited number of photographs as long as one member has a Prime subscription. You can find a similar set of sharing tools is available in Google Photos. Also, you may directly post snaps on social media. You can easily distribute shots directly to people or groups thanks to the integration of your Google contacts. Moreover, images can be sorted by People, Places, and Things. The 'Persons' category employs face recognition algorithms to group images together.
You can tag your friends, and it will recommend sharing photos with them when it sees specific people in a shot because it is linked to your Gmail account. If you're uncomfortable with this level of machine learning, don't label any of the faces in your group. Facial recognition can be turned off in the Settings. Food photos, pet photos, and specific architectural designs are all put together for simple searching by the service. Click on the upload icon to share your photos. There you'll be presented with all of the typical sharing options: Facebook, email, Twitter, text and more. Images are also sorted by where they were taken in Places. You may use locations to organise photos based on their content.
Printing services
4×6, 5×7, and 8×10 photo prints are available through Google Photos. Prints start at 25 cents for a 4×6 inch print. You can pick them up at CVS, Walgreens, or Walmart. The cost is determined by your location. 8×8 canvas prints are $19.99, 11×14 canvas prints are $29.99, and 16×20 canvas prints are $44.99. The canvas prints can even be shipped. The program also allows users to create photo books, which start at $9.99 per book. Amazon Photos, also, allows you to print your images on a larger variety of products. You may get the pictures printed on holiday cards, coffee mugs, ornaments, and even fleece blankets in addition to art prints, canvases, and books. The cost of a 4×6 print is 15 cents, a 5×7 print is 58 cents, and an 8×10 print is $1.79.
Amazon Photos also offers larger prints: 11×14 for $5.99, 12×18 for $9.49, 16×20 for $12.49, and 20×30 for $16.99. The cost of printing a photobook begins at $21.99. Although Amazon's print prices are less expensive than Google Photos, the quality is inferior. So, while choosing Google Photos vs Amazon Photos, printing photos from Google would be a better option.
Mobile Apps
We capture the majority of our images on our smartphones. So every photo storage service should offer an app that can back up your photos automatically. Both Amazon and Google have apps for iOS and Android that allow you to backup all your pictures. If you don't want to give the services full access to your phone's images or want to save some storage space, you can also manually select photos to add. Both apps allow you to organise your photos into albums and share them with friends or on social media sites. To know which one to choose in Google Photos vs Amazon Photos, the most significant distinction between them is what the applications are and how their design encourages people to utilise them.
Amazon is essentially a shopping website, so when you start the Amazon Photo app, it prompts you to get prints from the platform. Google Photos features a much more simple user experience. When you first launch the app, it displays photographs from your camera roll. The software still allows you to order prints, but it isn't the first tab you see when you open it.
Support
It's critical to be able to receive help promptly if you're having problems with your cloud storage. You can access support for Amazon Photos both in the app and on the web. You can do this either by searching their help directory or contacting Amazon support via email or phone. Similarly, you can get help from Google Photos through the app or the web. A useful feature is the opportunity to seek assistance from the Google community. It functions similarly to a message board. This gives you access to real individuals who use Google Photos on a regular basis. You can also search prior asked queries in the community using your web browser to check if somebody has already solved your problem. Although Google Photos lacks a mechanism to contact Google for help, while the community aspect is wonderful, Amazon Photos provides slightly better support.
Conclusion
Both Amazon Photos and Google Photos are excellent choices for backing up your photo collection. Each one syncs easily across many platforms and includes sophisticated, user-friendly tools for sorting, editing, and sharing your photos. To choose the optimal platform between Google Photos vs Amazon Photos, you will have to understand your needs for backing up your photos. Google Photos is more popular among Google products and Android devices. Also, they will be better able to recognise their friends' faces. Uploading your photos to Amazon Photos may seem a better option on Amazon devices. When it comes to choosing the best cloud backup service, the cost is going to be one of the most important considerations.
When it comes to monthly storage subscriptions, Amazon Photos and Google Photos are roughly similar, especially at the 100GB point. Both Google Photos and Amazon Photos allow you to backup photographs from all of your devices and have a lot of comparable sharing and editing tools. Google Photos comes with 15 GB of free storage when you sign up with your Gmail account, and their enhanced Google One Membership plans are less expensive than Amazon's. If you already have an Amazon Prime membership, the free unlimited photo storage is a terrific benefit. When it comes to tagging and recognising people, places, and items in your photographs, each has the option of using machine learning. In Google Photos vs Amazon Photos, Google Photos is a better option. This is because of its straightforward UI
Which photo backup service do you prefer? Tell us in the comments section below.
Read More!