VPN Stands for Virtual Private Network. It is a kind of network that connects various private or public networks (LAN, WAN, etc.). VPNs are well known for their ability to provide connectivity between sites. However, recently, VPNs began to be used by individuals as an essential technology in protecting their identity and personal information when they use the internet. We can say that VPN can be considered one step further than SSL (Secure Socket Layer) protocols like HTTPS.
It creates a safe and encrypted tunnel by rerouting all your online traffic via an external server, hiding your actual IP address, and securing your data from hackers. When your service provider transfer data through this kind of connection, they usually encrypt your data so it will not be visible to the network or any other internet user.
So what is VPN in layman's terms?
So basically, its a bridge between you and the website when you connect with the internet., So when you search for google.com or surf any website, you give away your IP address, location, computer details, language, time zone, screen size, and 100s of other data to the site you connect. However, when you use VPN, you effectively hide all that information from the website you are surfing or hackers or government agencies ( they are notorious for spying on you! ) and protect yourself.
There is a point here that you must understand, and I will explain later, which is a sophisticated fraud of VPN. In a nutshell, please avoid any VPN that says it's FREE! VPN copy whatever you are doing from your computer to their server (Before anything passes from your computer to VPN, it is encrypted so no one, Even the VPN service, cannot access the data). Your information is protected by using a legitimate and reputable VPN.
So, now you know the basics about the VPN, let's take you into some more details about Why you should ( I will say one MUST use it )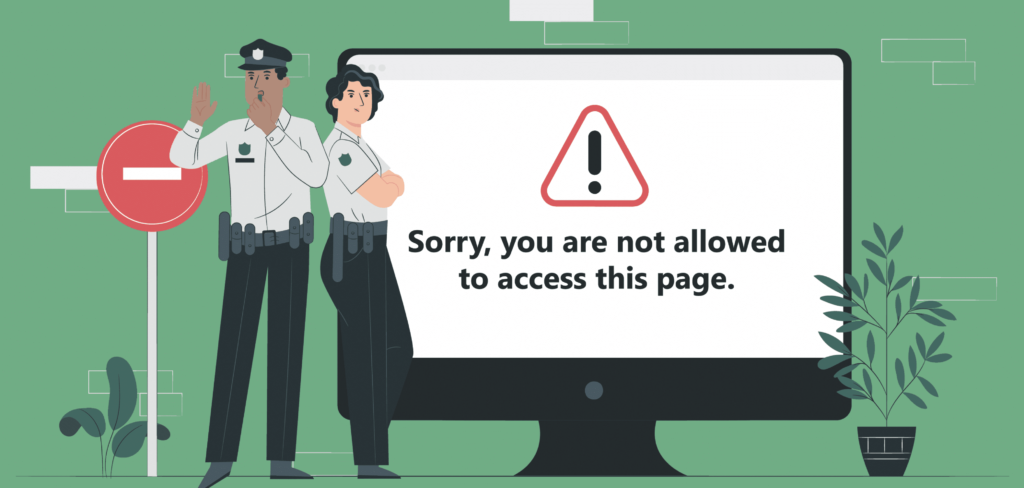 Accessing the content without any censorship :
Gmail or other contents are often blocked without any legitimate basis, as sometimes they are falsely classified as spam. Using VPN can easily allow you to access your emails and data without any problem. You need to select your own country as a VPN location, and your email service will immediately track that it is you who is using your data, and they will unblock you. Governments block or track content on your device or through an internet service provider. This way, they may legitimately control the security threats to protect their nation, or sometimes they use them to curb legitimate protest. VPN offers every user a secure, private online connection that is free from government control and has encryption to protect you from unknown threats.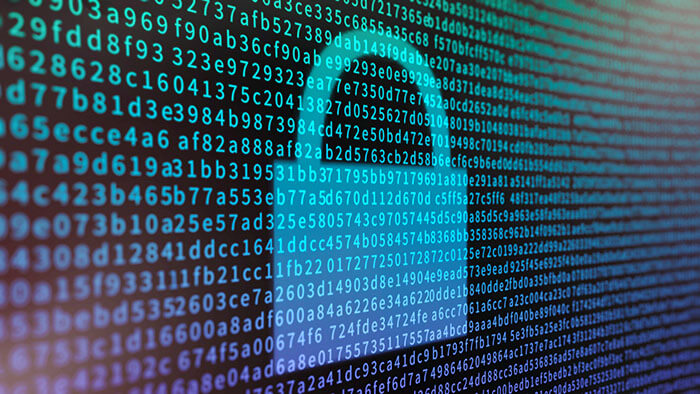 Highly Secure (encrypted) Connection :
As you now know, a VPN connection is highly encrypted, which means access to your private data ( like credit card info or something important ) is protected and can not be accessed by anyone.
So it helps you protect yourself and is achieved by converting your data into the encrypted format, a straightforward example of how encryption work.
For example, if you are typing your credit card number on the internet: 4568 5455 5254 5521, then encryption will convert that number into something like 1213354323232656232323232.
The above random numbers will be huge in a real-life scenario. In simple terms, one character will be translated into 200+ digits, so it's impossible for anyone, including the internet network provider, middleman, or government, to decrypt your data. This process is called encryption. 256bit encryption protocol will be more than enough to give user security, protection, speed, and privacy.
So you can see it is almost impossible for the hacker to steal your data or even for any Govt agency to debug this data ( I will not claim its impossible, but I would certainly say it isn't easy to do )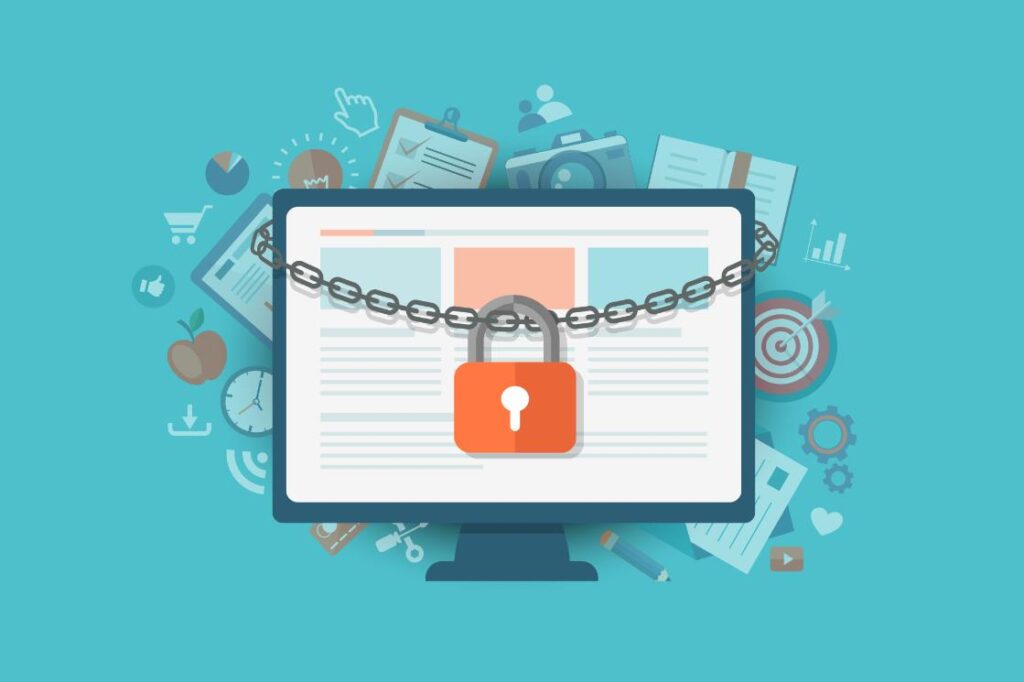 Safeguard Your Personal Information :
As you know, Internet browsing is no longer a luxury but a necessity. Now everyone has smartphones. There are more laptops and tablets than people on earth! You can't deny internet access is now part of our lives. We all use it for Socializing, Browsing, Online shopping, Banking, etc.
VPN helps you to safeguard your digital life with its highly secure connection. But as this access increases, so does the risks of identity theft, Fraud, Stalking, etc. You must have heard about NSA or No Such Agency as they call themselves in their Twitter profile too! They are infamous for monitoring anyone illegally, especially if that person is a US citizen.
Nowadays, they do not need to tape your phone or internet line to monitor your activity. They can access your online data through your ISP ( Internet Service Provider and your data are not protected ), but with a VPN, You are always safe from NSA or any other government agency.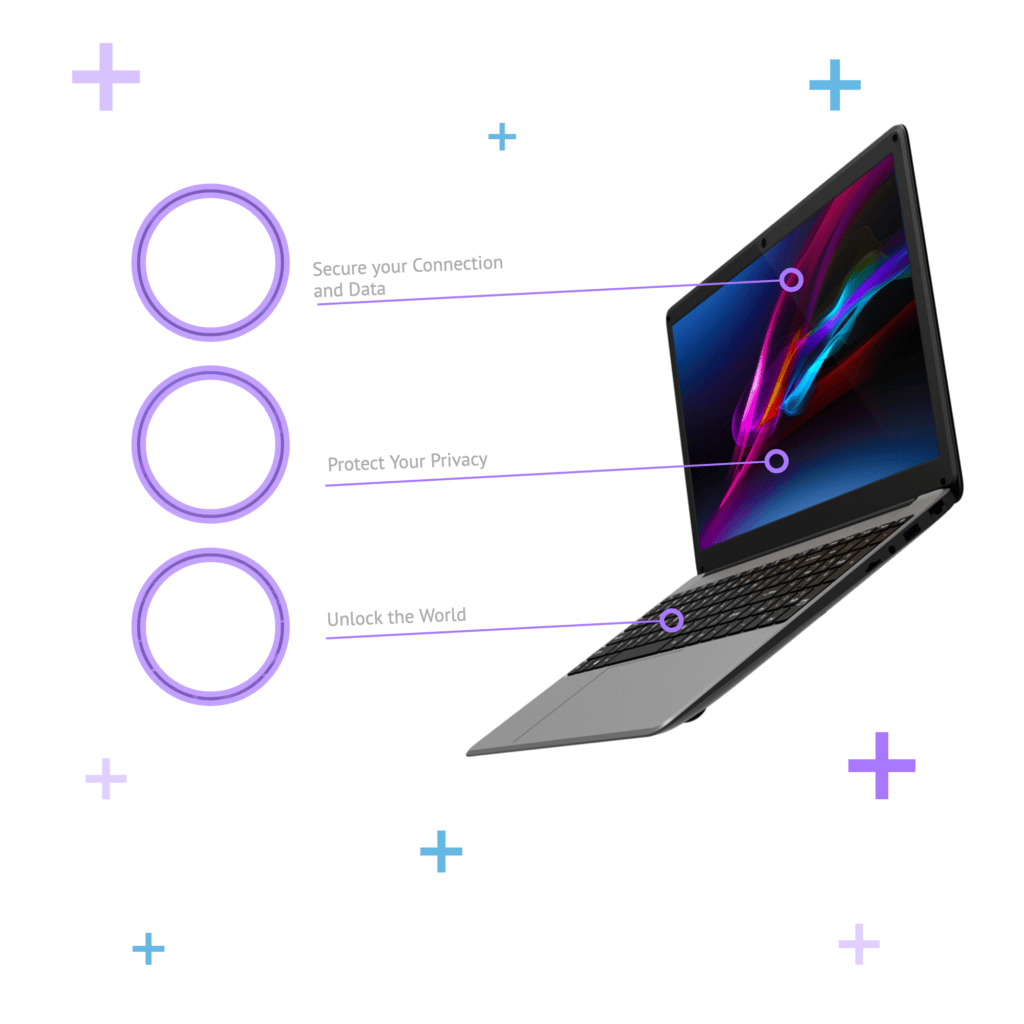 Hiding Your Location:
If you are using a VPN, you can effectively hide your actual address or disguise your site to any location on earth you want. They do this by placing the server worldwide and tunneling the traffic through their servers. Most VPN providers allow you to choose, which is also called location spoofing, and it will make you a ghost on the net and keep you safe and secure from all attacks, either legitimate or otherwise.
So when you choose UK, USA or any other place. They route the data through channels of different computers, which are located everywhere, and it finally reaches the USA. All this happens super fast, so you won't even notice that you are using many different computers for your internet connection.
Your final site will never get your actual address but what they receive is the server address that may be located worldwide. Address spoofing may put you in some issues if you are abroad and trying to access your bank account. As you are in a new location, your bank may take this attempt as fraudulent and temporarily block your access.
The reason behind using multiple servers is straightforward. If only the computer used is based in the USA, then it will be straightforward for an agency to secure that computer and get your data. However, the data reaching this computer in the USA is from another computer based elsewhere, so it will be impossible for anyone to decrypt the data even though they have control over the physical device.
What Should You Look for in Good VPN Software?
Choose a service that is easy to install and use. It should not be difficult for you to connect to the VPN network on your device. A good VPN application will make a connection in a matter of a few clicks only. The VPN software or application should support all operating systems and internet or network connections. If it works on windows, it must work on Mac as well. Identical for Android/Apple mobile phones and Tablets etc.
Your security & privacy is an essential feature! Ensure the software provides strong encryption, such as 128-bit or 256-bit. Also, look for the protocols that VPN software supports. I have explained little about this protocol in this article. There are many different options, including PPTP, L2TP/IPSec, and OpenVPN. It makes no difference which one you choose; however, there is some debate about this topic, so I recommend reading widely before deciding which one is best for you.
Different ones provide more robust encryption than others, so you should not pick a protocol based on speed but security. The final option is the NAT Firewall, which provides additional protection and stops unauthorized access to your device while it's connected to an internet network.
Main features to look for
Easy to Install
Security, privacy, and speed
Broad compatibility with Windows, Mac, iOS, Google OS, Android, Chromebook, and so on.
Location of servers
256Bit Encryption level
Kill Switch – Handy to disconnect all traffic in one go
Two Factor authentication like SMS verification or Authenticator code.
No History logs
Pros:

Ultra Secure

Numer 1 if you are concerned about security

Passed stringent security audit in 2020

NordLynx to deliver ultra-fast speed.

Number of Servers around the globe

Pros:

Very best you can get

Fastest VPN

Compatible with most devices and OS

30 Days free trial

Amazing 24/7 Customer Support

Pros:

Short Term Plans

Excellent Pricing

Live-Chat Support

Untethered Connection

Good For P2P

US Focused

Cons:

Torrenting support is limited.

Not very user friendly

Cons:

More pricey than its competitors.

Missing 2 and 3 years plan

Cons:

Privacy issue - US Based Company

Few optimized servers

Poor user interface
Best Security
Pros:
Ultra Secure

Numer 1 if you are concerned about security

Passed stringent security audit in 2020

NordLynx to deliver ultra-fast speed.

Number of Servers around the globe
Cons:
Torrenting support is limited.

Not very user friendly
Our Pick
Pros:
Very best you can get

Fastest VPN

Compatible with most devices and OS

30 Days free trial

Amazing 24/7 Customer Support
Cons:
More pricey than its competitors.

Missing 2 and 3 years plan
Best Value
Pros:
Short Term Plans

Excellent Pricing

Live-Chat Support

Untethered Connection

Good For P2P

US Focused
Cons:
Privacy issue - US Based Company

Few optimized servers

Poor user interface
*There are other VPN network providers; however, we have selected the Top 3 we have used and found working well and above our expectations.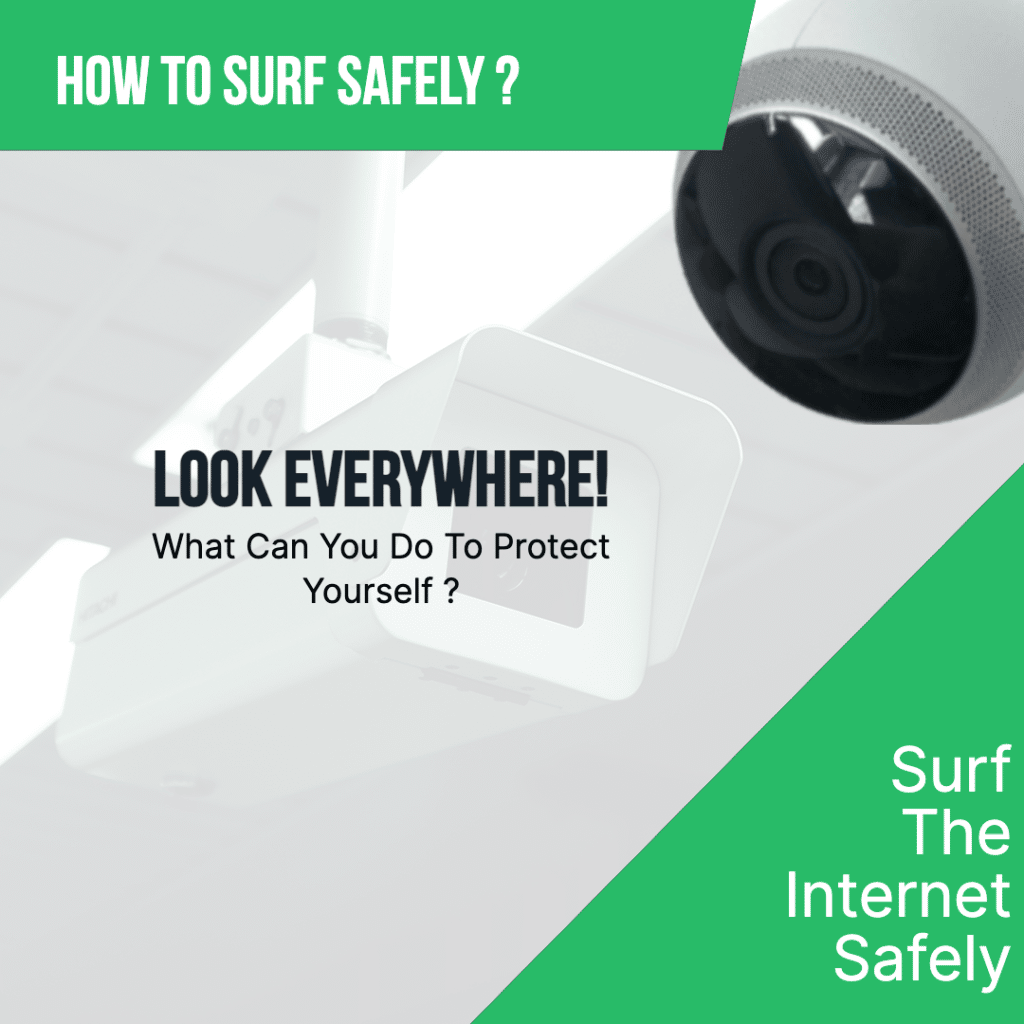 How to Surf The Internet Safely or Browse?
After choosing and installing your VPN, Configure it to connect with any server on earth. You can now connect to the internet through this encrypted tunnel and enjoy browsing without worrying about online security or privacy. Still, there are certain things you should do to make sure you are safe all the time while you are online. The first thing is to delete all cookies from your device.
It helps a lot because not all websites will recognize that you are using a VPN. Suppose they manage to get your cookie and track your IP address (Most of them won't because cookies do not contain any information about who we are but rather contain information about our browsers and a few other bits). Second, Don't access sensitive accounts like bank details, etc., from webpages showing a secure connection as they can still track your location and access your data.
The bottom line is that if you need privacy and security on the web, use VPN. If you don't, it's probably not for you (although there are other benefits). But whatever else you do, download a decent app!
Note: We have written a post about Best VPN for Mac, Windows, and More to browse anonymously, which might interest you! You can read our article here.
How Many Different Types of VPNs are Available?
There are quite a few different types available in the market; however, they can be classified under the following two.
A public VPN is a service that provides you with an internet connection service in public places like coffee shops, airports, etc. These services are free, and you need to connect to the internet as you would typically do. After that, an encrypted tunnel will be created through their online servers, which will route all your online data and keep it away from the eyes of hackers.
In case you are browsing public wifi, It is very easy for them to create fake wifi networks and lure them into connecting to this internet network, so be very careful when you use a free internet network on a public internet network and always make sure to enable your private VPN for any browsing activity.
These VPNs provide strong encryption. However, they can be very dangerous as anyone can use them without a password. The only issue is that it's unreliable as many people can access them; hence, many ISP companies block such connections because they know what we're doing when creating such encrypted tunnels. Also, most intelligent people know how to bypass the tunnel and get access to your sensitive data.
Secure VPN (SSL) is a paid service that provides you with a secure online VPN connection at your home or office. These services are reliable as they require a password or other authentication for connecting to their servers.
They also provide a high level of security with strong encryption. An ISP company can easily access them, but most secure VPNs use intelligent algorithms, so even if your ISP company detects them, they will have a headache breaking them down. Prices vary from provider to provider; however, they provide discounts during promotions, so don't forget to take advantage of a promotional offer.
Paid VPN providers are many, and there are plenty of choices available recently due to the growing number of people who are now concerned about the privacy and security of their data online. If you are not using VPN, we strongly recommend getting the VPN as its cost will prove obsolete in the long term when you compare the benefits of a secure browsing connection.
So, After All This Learning, You Must Have The Question: Is VPN Safe And Secure?
The answer is that it is 100 times safer than an open connection. VPNs are encrypted tunnels. Any hacker who wants to access your sensitive data must decrypt the tunnel first. Then re-encrypt it with a different key so that only you can read it, making it almost impossible for them to do so.
Also, VPN is considered safe because even if they access your (online browsing activity ) unencrypted internet data, you did nothing wrong on the web, so they can't judge anything from packet analysis, which makes their job a lot more complicated in getting something from you.
You also need good antivirus software, so if someone tries to install any malware, the antivirus can block and delete it. However, you must understand the significant fact that VPN can only encrypt internet data. It can not stop the virus from being installed on your computer. So we also recommend installing good antivirus software. One of the most important things to remember is never to click on any online link you are unaware of. You can read about this here.
But despite all these facts, it's always better to be safe than sorry! Even if your router does not keep logs of user activity, hackers might attack it and install the malware, sending all your sensitive data privacy to them. There may be many devices connected, So choose a provider that does not keep logs of user activity and device information. Also, it's always better to switch off wifi when not needed. If possible, try using a VPN on a cellular 3g or 4g connection, as most ISP network providers don't keep your internet traffic logs when connected with their cellular towers.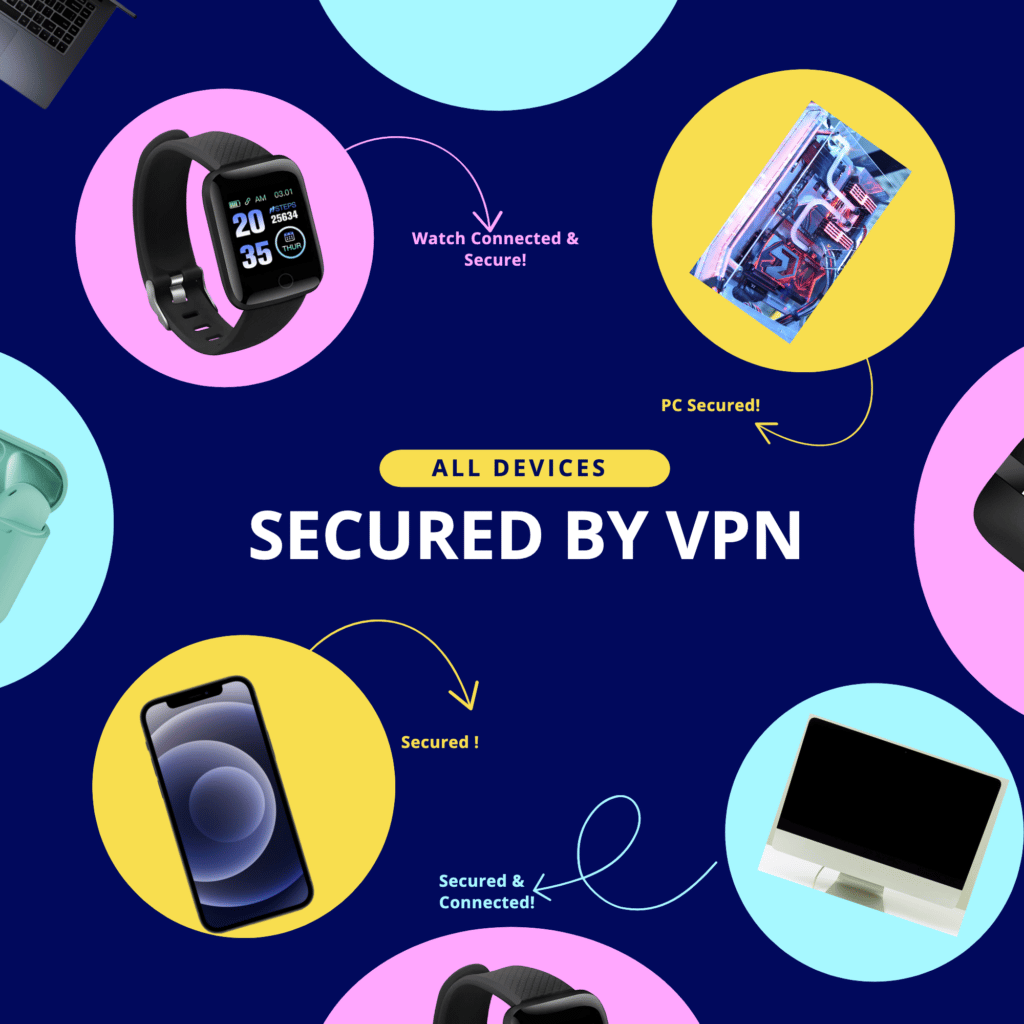 How to Install the VPN on Devices Like Computers, Phones, or Tablets?
Choose the VPN Apps:
You can download the Apps directly from the Google App Store or the iOS App Store. There are 1000s of VPN apps available. However, please do your research and make sure to read our 7 points you should look in the VPN
Router VPN:
If you have too many, installing the VPN directly on the router is good as it will secure the network connection. It will prevent you from installing the apps or software on multiple devices, servers, or computers. Also, it's very cost-effective. Most VPN providers will limit your maximum installation per user. Usually, it's around four active internet connections.
However, installing it on the router or server means you can use the VPN on multiple devices without worrying about your limit and enjoy private and secure internet service.
Browser Extension in Chrome, Firefox, or Internet Explorer:
You can very easily install the browser extension for VPN. However, remember that it is designed only to support your browser. Anything you do outside of that browser is not routed through the VPN and does not give you very comprehensive privacy protection. So use it occasionally and install the entire app or software instead of the extension.
The extension does not have the power outside the browser to make any changes. Using the extension will be limited to the traffic going out or in from the browser. For example, if you use the chrome extension and reach dropbox to make any changes in your local folder, that activity on dropbox will not be protected as the internet data is not covered outside the browser.
Reading our following blogs on installing VPN would be a good idea.
How Many Devices can be Connected to VPN?
So the short answer is unlimited devices. There are several ways you can achieve this, like installing the VPN on your primary device, like a router; this way, all connected devices will have VPN protection.
Other ways are installing apps on all your devices, some VPN providers do not restrict you from installing apps, and you can install the app on several devices.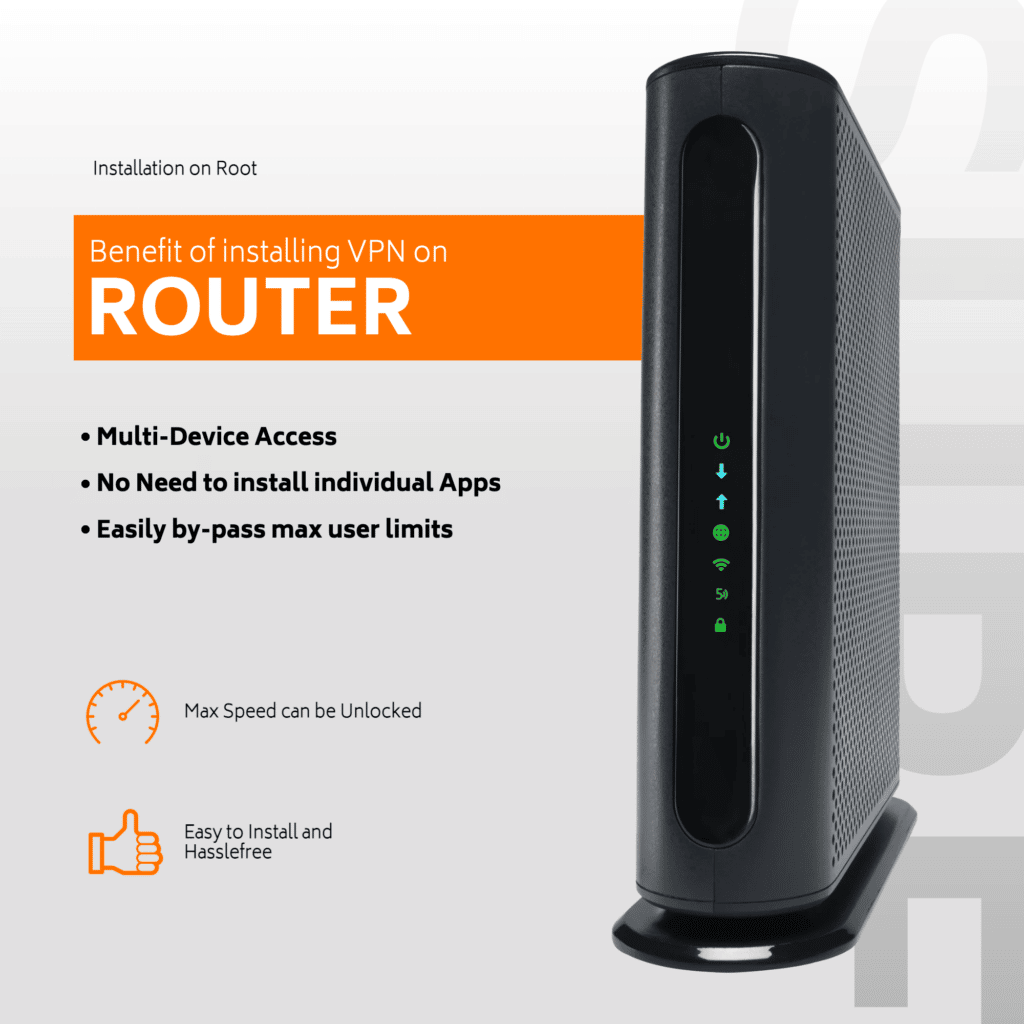 Can We Use Public Wifi with VPN?
One of the most pressing issues nowadays is using public internet hotspots. It has the highest chance of your data being exploited as the public wifi does not always use the latest tech or keep its software up to date to safeguard the users. They also offer no protection from viruses.
Having said that, you effectively prevent such issues when you use VPN. Whatever you do on your browser will be encrypted, so even if the network is vulnerable, you are protected, and nothing can be tracked.
Let's discuss some of the most fundamental questions related to VPNs
Will VPN hide my location or IP address?
Yes, This is the essential feature of a VPN.
How much does a VPN service cost?
There are tons of VPN service providers, and we have reviewed some of them. They typically cost from $2.99 to $9.99, with plenty of annual offers.
What VPN can be used on iPhone, iOS, or Android?
As discussed in our article, Most VPN providers will have iPhone (iOS) App or an android app. You need to download from the app store and activate it.
There are certain things that your OS can track, and it is possible to disable this tracking.
What VPN works with Netflix or Hulu?
NordVPN & ExpressVPN, as mentioned in this article, both work with Netflix and support unlimited viewing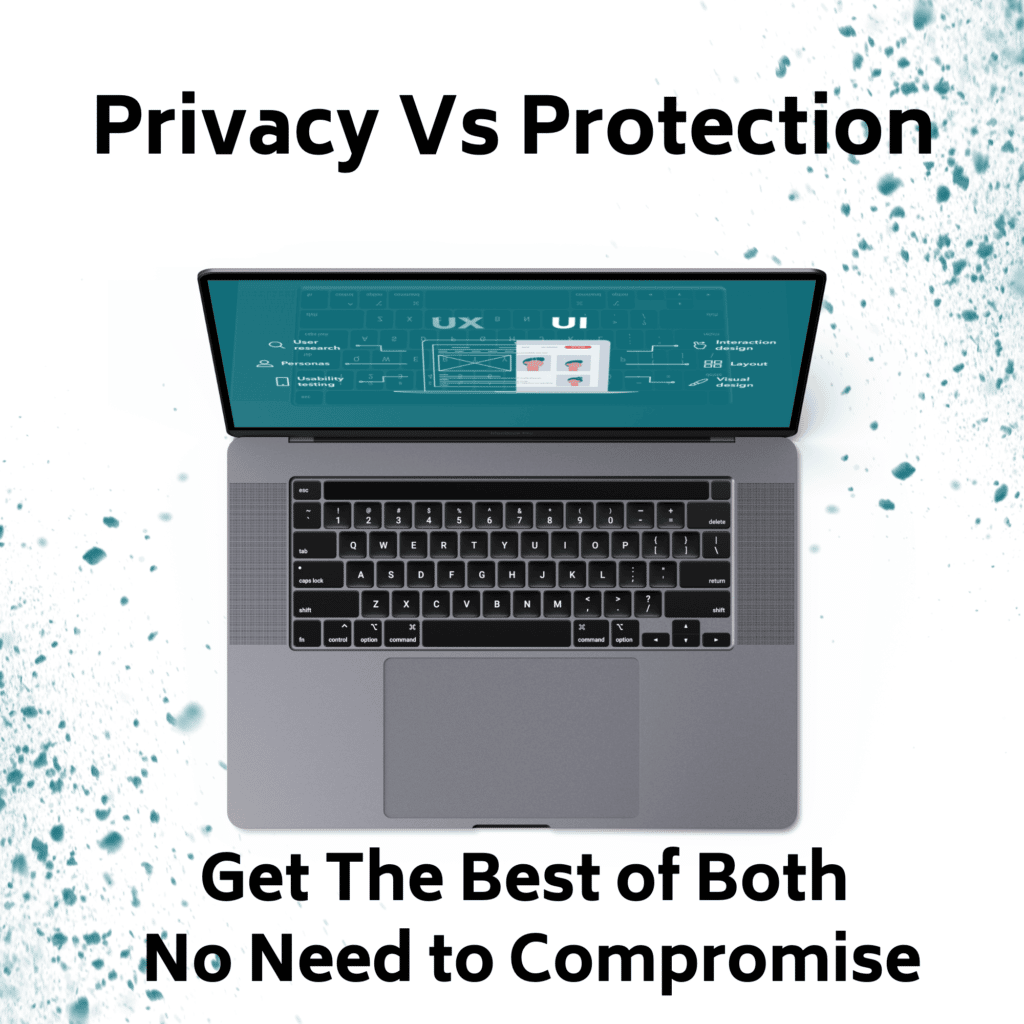 Is VPN safe?
VPNs are generally considered safe as they don't have any backup, logs, or online activity records for your internet connection. As you are aware, your network provider generally keeps your data logs, and using a VPN means they cannot decode what you have done. Even though your network provider downloads all your data, they can not decrypt it. As mentioned earlier, all your internet traffic is routed through multiple servers and follows various security protocols, making it nearly impossible for anyone to decrypt.
Is VPN legal?
VPN is legal to use in the United States. However, the rules vary from country to country. While it's legal, you should never use it to do any illegal online activity, and doing so will surely make it illegal.
Do VPN Services Keep History?
It is a fundamental question, and most services do not keep history that includes your search, website, content, etc. To give you a recent example, India has made it mandatory for all VPN providers to keep the server in India. It effectively means if you are using a server based in India, They can track the history or any other important content, which negates the privacy feature of VPN.
Virtual servers are used to move data. However, in a virtual server, there is no actual history as the data it receives is from another encrypted server, so even if the virtual server data are compromised, it can not be viewed by any authority. Thankfully, most VPN services have removed India and placed a virtual server to get around this restriction.
ExpressVPN has updated the virtual server in India, and Nord is still performing upgrades, but they have removed the server from India. Hopefully, they will bring the virtual server soon.
Which VPN Services are The Best?
There are plenty of VPN network providers, and most of them do a good job keeping your online presence and privacy secure and private. We recommend using ExpressVPN or NordVPN to get the best online experience.
Which is the best VPN protocol?
OpenVPN protocol is fast and provides a 256bit encryption level. However, many other protocols have different features. We strongly believe that OpenVPN or IPSec/IKEv2 protocol is the best.
There are Mainly Six VPN Protocols.
1. OpenVPN
It's one of the most popular and secure protocols, and several VPN providers have used it. It is generally used with TCP or UDP internet protocol. TCP makes sure that your data deliver accurately. This protocol will break your data into small packets, and when it reaches the end destination, TCP will ensure that data are accurate and correct and there is no packet loss during transmission. UDP protocol is mainly focused on the speed of data transmission.
Pros
Open Source means anyone can see the source code of this protocol, and one can easily find out if there is any hidden virus, trojan, or vulnerability. Another significant advantage is you can customize it and make it more secure and provide additional security and privacy features.
Universal It can be modified to work with any OS or app. You can make it or design it as per your personal preference. If you want to keep your connection private, address a security threat, or improve service speed.
Security You can use this with any encryption protocol. Thinking about going beyond 256bits to 512bits, Sky is the limit!
Works with Firewalls You don't need to worry about the firewalls if there are any. Using this, you can easily pass any firewalls.
Cons
Not for everyone. It needs a profound understanding of the different systems, and it's beyond the scope of the average user. It involves many complex settings that make it difficult for an average user to implement
2. IPSec/IKEv2
If you are talking about privacy and having a secure service, you don't need to look elsewhere, as it's a cornerstone for authentication and encrypted connection. One of the founder members is Cisco, and they are known for their network equipment and protect internet traffic with various privacy and robust devices.
Pros
Stable It's essential to have a stable connection, especially when you are browsing as you jump from one to another. Without IPsec, you will face many issues and may have reconnected multiple times.
When you are using a private connection, like switching from wifi to mobile or vice-versa, there is a considerable risk of privacy, and your IP address may be compromised during the switch. However, this protocol will be much quicker and more stable without downtime.
Security works with the most popular encryption algorithm, and that's what makes it super secure.
Speed, the Main reason for the speed is because it uses very little bandwidth, and it just passes the firewall quickly.
Cons
Compatibility Microsoft is the official partner in this program, so they have kept the windows system updated with this protocol; however, you will struggle when it comes to another OS. I believe it should be more open to other OS.
3. WireGuard
It's pretty new to the VPN industry. Even if it's new, it's growing fast thanks to its excellent cryptography, which is way better than current leaders like OpenVPN or IPsec. However, this is still considered under a beta version as it has many issues and is vulnerable to threats.
Pros
Easy to Debug, it's open source software which means there are no privacy concerns, and you can even use it privately or create your VPN service. You can design it as per your choice.
Superfast
When you compare the software then, you need to look at how light the code is for that application, and you will be surprised to learn that wireguard is less than 5000 lines of code, making it very fast and extremely light for execution.
Cons
It is built on a robust system but is still very new, and there is room for much improvement. Private connection and providing such service is paramount for VPN or to get anonymity; however, this is missing that part, and service providers need to search for other solutions to keep the benefit of speed and get the security.
Wireguard is perfect for heavy internet usage like 4k gaming, Meta world, and downloading or uploading huge files as it is very light and fast.
4. SSTP
Microsoft is going crazy regarding VPN, and this SSTP, also known as Secure Socket Tunneling Protocol (SSTP), is primarily created by Microsoft. And you can expect it from any American company or Microsoft. It has its flows. One of them is very usual, and no points here to guess is the private connection and location of your address. I must confess here that Microsoft, this time, did make this available to systems other than windows.
Pros
Microsoft Branded No matter whether you hate them or love them, you must accept that it's a massive company with huge staff to support the application they developed. One can rest assured that this will be implemented on Microsoft systems and supported by them.
Secure It supports AES-256bit encryption protocol, so you can expect that it works pretty well and gives nightmares if someone wants to decode this information.
Firewalls can pass most firewalls without interrupting your connection, as it is trusted by Microsoft and millions of applications around the globe.
Cons
There is various news about how well Microsoft supports NSA and other agencies when providing the information. So its main selling points are its main issues as well. The whole point of a VPN is to keep your content, history, traffic, search, user, device, address, browser, company, and other essential information private; however, if they give it away, what is the point of having a VPN?
5. L2TP/IPSEC & 6. PPTP
We are not discussing this two as NSA may have already cracked them, and they are insecure.
Conclusion:
I hope this article has given you an idea about VPNs, what they are and how they work. If it did, please share it with your friends. Remember to use VPN + Anti-virus Software is a must if you are a regular internet user.
I hope this helps you get rid of internet censorship & makes your life easier. Have any questions? Could you leave it in the comment box below !…😉?