Is the Xfinity steam not working on Roku? You might feel worried. Here is why your stream does not work and what you can do to resolve the issue at home. Following the methods and recommendations, you can fix the issue quickly and easily.
Why is Xfinity Stream Beta not working on Roku?
There are a number of factors that could affect your Roku and Xfinity workflow. In most cases, your streaming services are reliant on your network. First and foremost, you should undertake the obvious general troubleshooting so that you can begin eliminating solutions as soon as possible.
General troubleshoot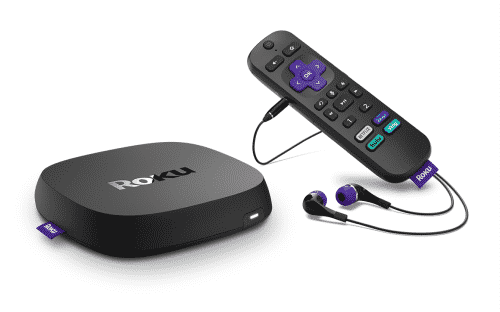 There are a few techniques you can try first, and if they don't work, you can go on to more complicated alternatives.
Make sure Roku and your Xfinity device are on the same network.
Reboot the Xfinity device if necessary.
Restart the Roku player.
You can hardwire your Roku to the network.
Re-login after resetting your Roku account credentials.
Check all cables, then unplug and reconnect from the beginning.
Check for problems with the hardware cables.
Relog Xfinity Beta Channel
If your Xfinity stream isn't working properly, another simple workaround is to sign in and out of the beta stream channel on your Roku TV. This procedure is known to refresh the streamflow on your Roku TV and fix any periodic difficulties. This could also help with account-related issues in general, so make sure to follow this step carefully before moving on. Follow the steps outlined below to carry out this procedure:
On your Roku TV, open the Xfinity App.
Go to Settings and select Account from the drop-down menu.
Find the choices for signing out.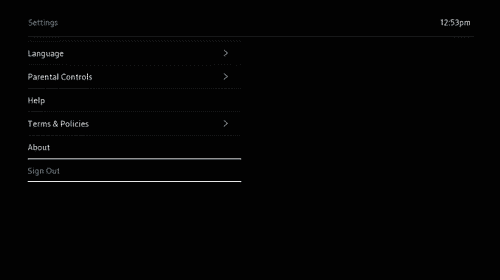 Wait a few moments before clicking Sign In.
Try entering your Xfinity credentials and click the log-in button.
Then go to the Xfinity beta channel to check if the problem still exists. If it does, and you still can't find out how to fix the Xfinity stream on Roku not working, you can try the next technique.
Check Internet network
A terrible network is another problem that could conflict with your Xfinity beta channel. Because the connection could be disrupted, having slow internet speed or interference could prohibit your Xfinity channel from functioning. If your network has a terrible signal, there's a good chance your Xfinity beta channel will be slow as well. In this regard, we've provided two practical strategies for you to increase the overall performance of your internet connection:
Relocate router
When it comes to terrible internet, moving your router closer to the receiver is one of the greatest solutions. Depending on how close your modem router is to the device, this strategy is well-known for effectively increasing your network's speed. To eliminate any form of disturbance that can prevent your connection from working properly, install your router in the same room as your Roku device.
Restart router
A modem/router restart is another simple approach to resolving transitory network difficulties. All you have to do here is turn off your router and plug in the power cord. Thereafter, wait a little bit before plugging it back in. Bear in mind that this activity should be performed at least once a week to avoid poor connectivity and large costs.
Power Cycle Roku

After all of this, it is concluded that your network isn't the real issue. Cleanly rebooting your Roku device is a reliable troubleshooting option. If the Xfinity stream on Roku isn't working, Power Cycling the device can cure any power-related difficulties. The procedure for power cycling your Roku device is outlined below.
Use the remote to turn off your Roku device.
Disconnect the Power Cable from the outlet.
Allow 3-5 minutes for the process to complete.
Reconnect the power cable.
As simple as that, you've now power cycled your Roku device, hopefully resolving any temporal difficulties that were interfering with your Xfinity beta channel.
Update your Roku device
It's common knowledge that out-of-date software might cause problems with your Xfinity beta channel, so keeping your Roku's firmware up to current is crucial. For that, go into the settings and select Software Update from the drop-down menu. Then, if there are any new updates, click Check for Updates and be sure to download and install them. Go to the Xfinity Beta channel after you've updated your device and see if your stream is now functional. Remember that older Roku devices may not support Xfinity beta channels, so if you wish to watch your camera's broadcast, you'll need to upgrade to a recent model.
If nothing works?
If either of the approaches listed above worked, you're left with only a few options. Your Xfinity or Roku device is malfunctioning or has reached the end of its useful life. You should contact both Xfinity and Roku customer service for more assistance and describe your situation. Remember to specify what you've tried in order to save as much time as possible. However, if you've discovered a problem with your network, there's no use in approaching anyone other than your internet provider's customer care.
Conclusion
If you are facing a problem and Xfinity Stream not working on Roku, then there are a few ways you can fix the issue yourself. You can try re-logging in on your account or try restarting your router. If there is a problem with your network, you can try repositioning your modem. Moreover, power cycling your Roku device might help to solve power-related issues. Another thing you can try is to update your device. In the Settings menu, you will find the Software Update option. However, if none of this helps, it might be time to contact customer service.
If you have any questions, you can ask us in the comments section below.
Read More!