The Vivo iQoo 7 Legend, Vivo's smartphone was no slouch, but its international edition is a stacked gadget. There's something for everyone with a large display, rapid charging, and a succession of good cameras.
While there used to be a clear distinction between a flagship phone and more basic, less priced alternatives. The space in between offers fertile ground for smaller makers to experiment with achieving a balance between function and price.
The Vivo iQoo 7 Legend is a wonderful all-rounder with some minor disadvantages, despite being intended for gamers.
Design & Build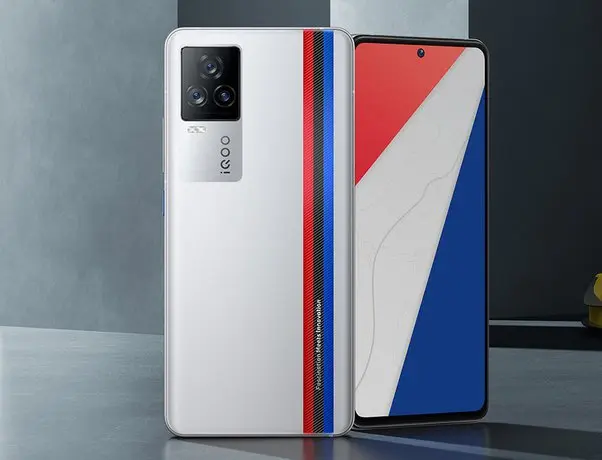 The most eye-catching element of the Vivo iQoo 7 Legend's design. Whether you like it or not, is its rear panel. It has a matte glass finish that is pleasant to the touch. But its striped BMW-theming will not appeal to everyone.
It's not as flashy as some other brand crossovers and it mercifully avoids plastering the manufacturer's logo on the gadget, but it makes a compelling point.
The iQoo branding can be seen underneath the triple camera arrangement, but the front is completely blank, thanks to the 6.62in the display.
A volume rocker and power button are on the right, and a SIM tray and USB-C charger are on the bottom of the surrounding chassis (which is hardly visible from the front).
There are two speakers for stereo output, as well as a "hole-punch" selfie camera beneath the screen and a fingerprint reader embedded in the display.
The screen of the Vivo iQoo 7 Legend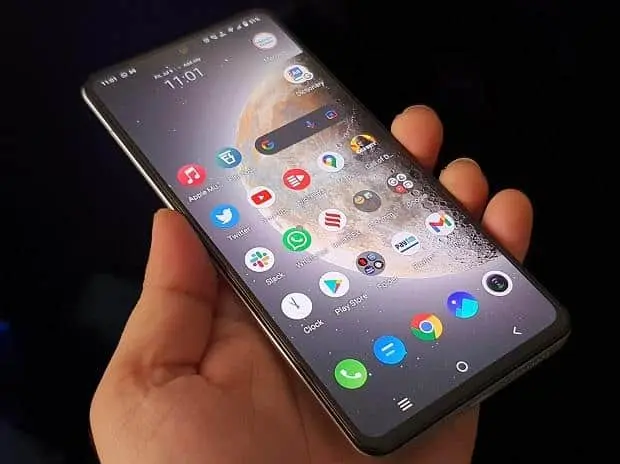 On to the display, which is not only large but also attractive. The 120Hz refresh rate of the HDR10+ certified AMOLED panel makes browsing through social media, photographs, or games feel less like prodding a screen and more like truly interacting with the content.
At its brightest, the screen has a brightness rating of 1300 nits, and it has a Full HD+ resolution of 2040×1080. While the Vivo iQoo 7 Legend is designed for mobile gaming. The cutout can be difficult to work around in some games.
Sure, in a more turn-based game like Legends of Runeterra, it's less of an issue, but in a game like Call of Duty Mobile, it's easy for it to conceal more of the screen than I'd like – especially during a stressful shootout.
Specs & Performance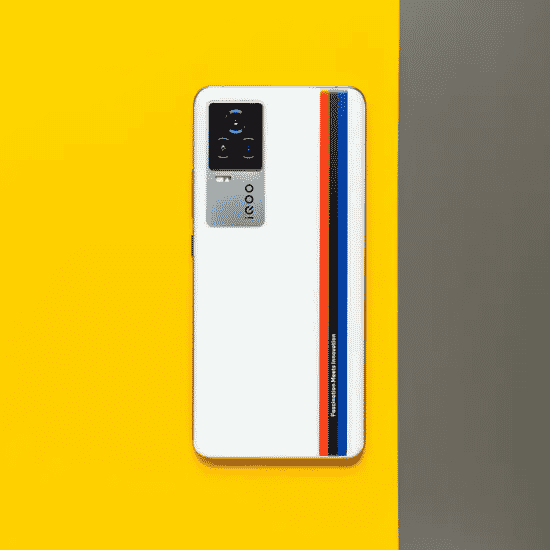 Although the iQoo 7 Legend comes with an outstanding 8GB of RAM and 128GB of storage, my review unit came with 12GB and 256GB. However, regardless of which option you choose, there is no microSD card slot, which is a minor disappointment.
The Snapdragon 888 processor, which is also found in Xiaomi's amazing Mi 11, is at the heart of everything.
It performs similarly in benchmarks, but it holds up just as well in real-world use. Even while combining light email and internet use with more demanding games like League of Legends Wild Rift, the iQoo 7 Legend never felt like it was trying to keep up.
It was able to maintain a 60fps frame rate while playing Call of Duty Mobile. The phone's Smart Switch mode wouldn't let it go any higher, but it could be due to a Vivo (or Activision) optimization issue. Even so, having a 120Hz display capped in some games is a disappointment.
Cameras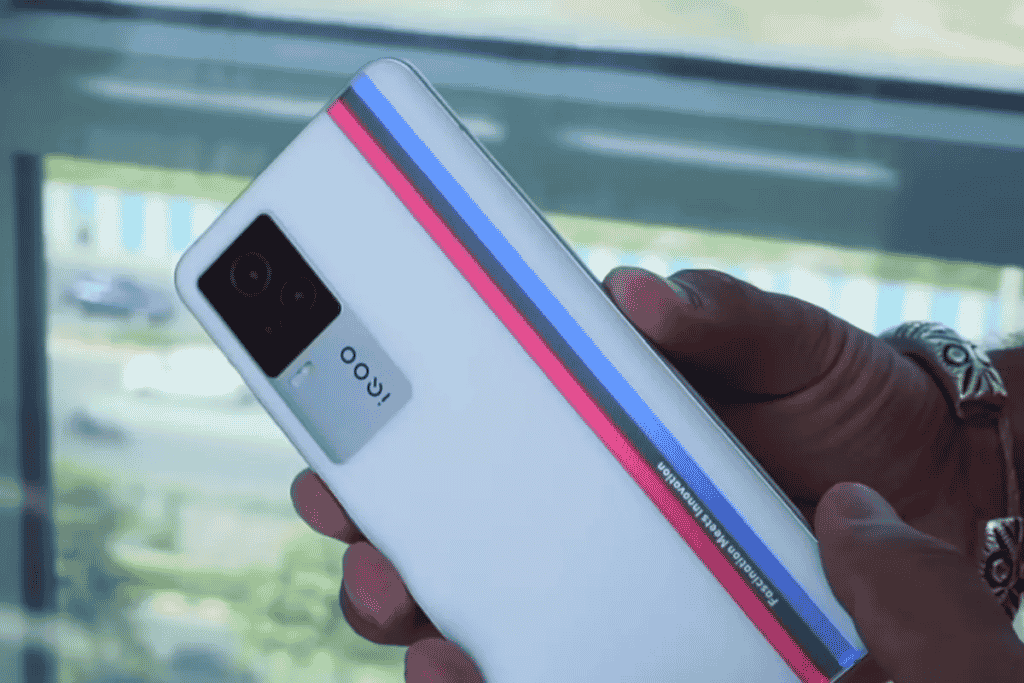 Anyone who has used a high-end Android phone in recent years will recognize the iQoo 7 Legend's camera arrangement.
A 48-megapixel main camera, a 13-megapixel telephoto lens with 2x optical zoom, and a 13-megapixel ultra-wide lens are all included. While it doesn't match the Xiaomi Mi 11's almost laughable 108MP sensor. It nevertheless provides a lot of bang for your cash.
The Vivo iQoo 7 Legend also has a portrait mode and is in favorable lighting situations. It performs well with quick autofocus, and its ultra-wide camera can also be used as a macro lens. There's none of that 2MP macro nonsense here.
The Vivo iQoo 7 Legend performs brilliantly in low-light situations. The night mode on this phone is a touch less subtle than on other phones, attempting to brighten photographs across the spectrum. It performs admirably, though not as good as something like Google's Pixel 5.
With the exception of extremely dark conditions, the iQoo 7 Legend's hole-punch camera has a 16Mp sensor that performs well in most lighting scenarios.
In terms of video, the iQoo 7 Legend can shoot 1080p at 30 and 60 frames per second, as well as 4K. It also has excellent stabilization, making it ideal for photographing scenes while moving.
Battery Life & Charging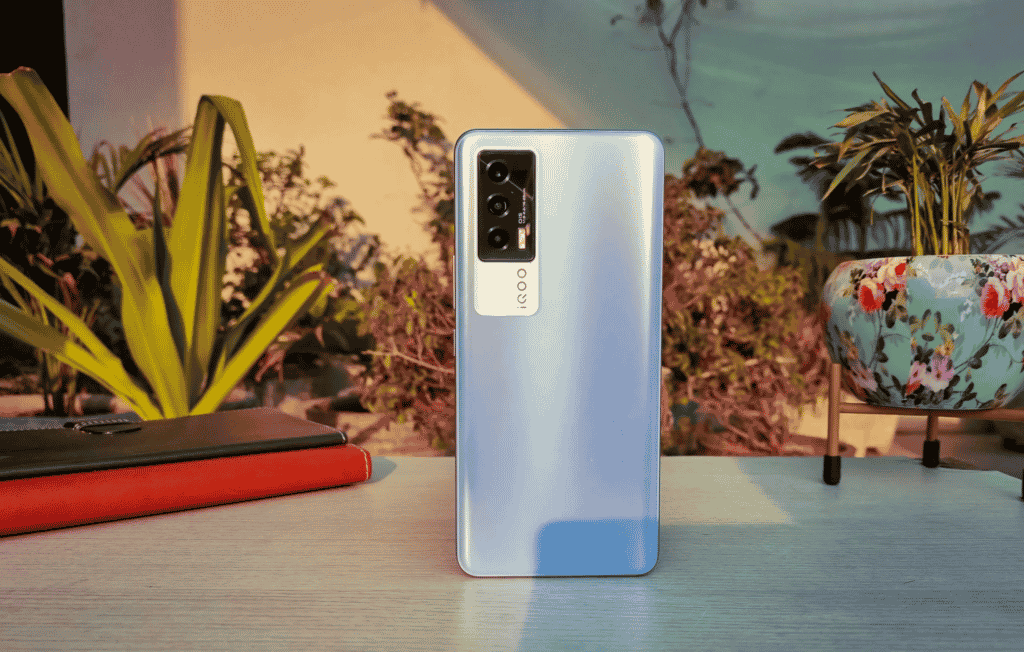 What's the one flaw in all of this wonderful technology? Unfortunately, the battery. The iQoo 7 Legend has a 4000mAh battery. It feels inadequate in a phone that is designed to be pushed to its limits by gamers in many ways.
Of sure, it'll last a full day, but after that, it'll be begging for the charger.
The iQoo 7 Legend, on the other hand, comes with a 66W charger. Because of its high power and tiny battery, it fully charges itself in our standard 30-minute charging test from a dead battery.
So, while it doesn't last very long, it's easy to replace it.
Software
The Funtouch OS 11.1, which is based on Android 11, is used by the iQoo 7 Legend. It's not dissimilar to the stock Android experience, albeit with a more iOS-like aesthetic flair. Expect rounded buttons and a more basic color palette, along with Android's normal customizability.
It's one of the better-looking Android wrappers out there, although it does come with a good lot of bloat. Expect to spend some time clearing your home screen early on due to preloaded social media and suggested apps.
Is the iQOO 7 the best smartphone?
Without a doubt, the iQOO 7 is one of the most attractive smartphones. The smartphone's curved-edge back is covered in AG matte glass, which not only feels luxurious but also prevents fingerprint smudges.
Is the iQOO 7 Legend a phone for gamers?
The iQOO 7 Legend is a multi-purpose smartphone that also happens to be a gaming device. It is an affordable smartphone powered by Qualcomm's flagship Snapdragon 888 SoC.
Is the IQOO 7 compatible with a 120W charger?
Original IQOO 7 5G Mobile Phone by-(Real Star Technology) (Blue 12+256) 12G+256GB Snapdragon 888 120W Super Charger 6.62″ in 120Hz AMOLED Display Android 11 Global ROM 48MP NFC 4000Mah Smartphone
Conclusion
For a reasonable price, the iQoo 7 Legend is a powerful smartphone with some outstanding features including super-rapid charging and a 120Hz display. The problem is that Vivo is still rolling out the gadget globally, with no plans to release it in the United States, the United Kingdom, or Europe.
Still, if you're looking for a powerful gaming gadget with a respectable set of cameras and a stunning display, it's difficult to complain about the bang for your buck here – just remember to bring the charger.
Read More: