The Bang & Olufsen Beoplay Portal is a high-end product aiming at those looking for a headset that can do it all. It can connect directly to your Xbox console or to your smartphone via Bluetooth, and it can also connect to devices via a 3.5mm headphone jack. A later version, released in early 2022, added support for PS5 and PS4 consoles via USB-C and USB-A dongles, as well as dual simultaneous-audio support via a mobile connection via Bluetooth.
Unfortunately, we never found the Xbox Beoplay Portal edition to have a completely stable connection when connecting to an Xbox console, with intermittent issues frequently occurring during our play sessions. The PS5 and Xbox Series X both have advanced audio capabilities, with the former featuring Sony's Tempest 3D Audio technology and the latter Dolby Atmos.
What will we see here?
Quick Overview:
Date of release: – May 12, 2021
Price: – $499.99 / £449.99 (approximately AU$690)
There are three colors available. Navy, Grey Mist, and Black Anthracite,
The headset does come with a Dolby Atoms license, which normally costs $15 / £15 / AU$20.
In February 2022, a PlayStation-compatible variant with the same price and color options was released.
Fantastic design and build quality
It can be difficult to find a headset B&O App that is feather-light.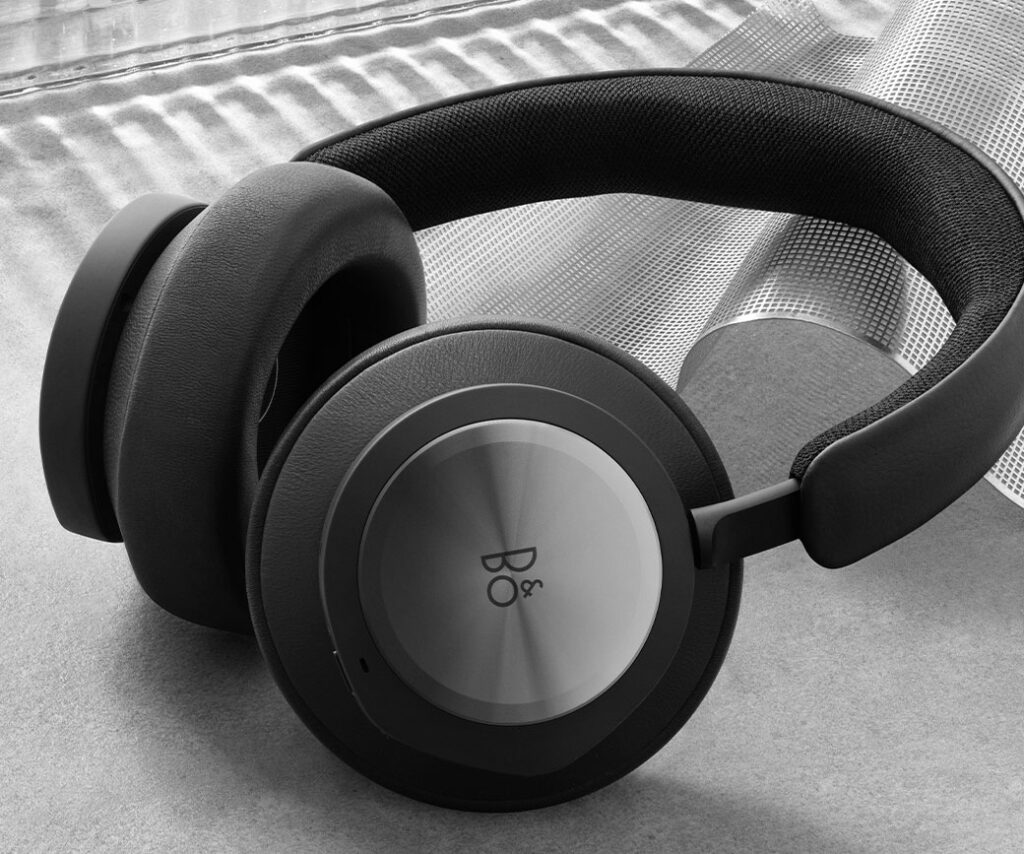 One of the most appealing aspects of the Bang & Olufsen Beoplay Portal's meticulous design is that it does not appear to be a pair of gaming headphones at all. There are no flamboyant logos, eye-popping bright accents, or large microphones attached. The Beoplay Portal, on the other hand, is refreshingly understated and exudes quality. When you wear this outside the house, you'll attract attention for all the right reasons.
The Bang & Olufsen app or the headset's two touch bars on either side are useful to control the Beoplay Portal. Even though a regular volume dial would suffice, the Beoplay Portal's touch bar controls, which work exceptionally well, are rather appealing. Tap the outside of the earcups to pause music or mute your microphone for additional functionality.
The app allows you to adjust, select, and save different EQ settings, as well as adjust the intensity of the active noise cancellation feature. The app can occasionally fail to connect, which is annoying, but overall, we found it to be a good companion to the Beoplay Portal, with enough functionality that it didn't feel burdensome to use.
Performance in Audio of Xbox Beoplay Portal
Exceptional audio quality
EQ is adjustable.
ANC is a welcome addition.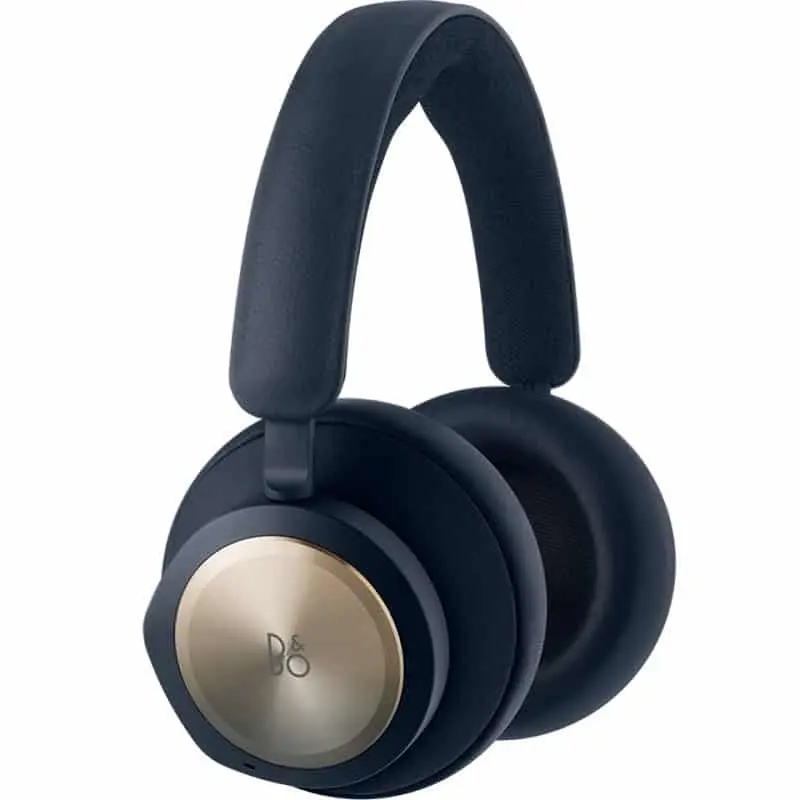 With a long history of producing high-quality audio products, it's perhaps unsurprising that the Beoplay Portal headset sounds fantastic. We were particularly impressed by how detailed and energetic the sound was when listening to music via Bluetooth, with all of our favorite genres performing equally well.
However, when playing Xbox games, the Beoplay Portal lacks the wider soundstage that we've come to expect from other headphones. This can be somewhat remedied by fiddling with the EQ settings and using Dolby Atmos (available on the Xbox model, but not the PS5, where Sony's 'Tempest' spatial audio tech takes over), which thankfully did allow us to tailor the audio to our liking, but they still don't sound as lively or engaging when playing games as they do when listening to music. We also wouldn't recommend them for serious competitive gamers, though you can adjust the EQ to focus on footsteps, for example.
Features of Xbox
Wireless connectivity and microphone quality
The microphone performs admirably.
Connection problems are extremely aggravating.
Battery life is adequate.
The microphone on the Bang & Olufsen Beoplay Portal employs clever beam-array technology to create a virtual boom mic. As a result, the microphone sounds fine but isn't quite broadcast quality. It does make your voice sound slightly echoes as if you're speaking in an empty room. However, we never heard any complaints about it during Xbox party chats or phone calls. This should be fixed in a future firmware update, but given how many cheaper headsets don't have this problem.
The PS5 version of the Beoplay Portal, on the other hand, appears to benefit from the extra development time. After dozens of hours of play, we encountered no connectivity issues when connecting to our PS5 via a USB-C dongle.
The battery life of the Xbox provides 12 hours of wireless performance and can last up to 24 hours. However, we would have liked to see a little more longevity when using the Beoplay Portal for gaming.
Conclusion
When it comes to music, gaming headsets tend to fall flat, but we found that the Bang & Olufsen Beoplay Portal sounded excellent when listening to all types of music. We'd argue they're better for audiophiles than gamers, as they're not the most energetic sounding gaming headphones.
The Beoplay Portal is built for consoles, but it's surprisingly adaptable. The headset can connect to your Xbox or another device via Bluetooth, but it also has a 3.5mm headphone jack. The PS5 version goes one step further by allowing for a second simultaneous Bluetooth connection when using the USB dongle connection as well.
We recommend not to purchase if you enjoy playing Xbox and want a wireless pair of headphones that can play Bluetooth at the same time.
The fact that you can't listen to Xbox and Bluetooth audio at the same time is a major disappointment with the Beoplay Portal's Xbox version with significantly less expensive headsets such as the Xbox Wireless Headset and Steel Series Arctis 9X providing this functionality, it's a glaring omission from this premium headset. Fortunately, the PS5 version does not have this issue.
When using the Beoplay Portal, we encountered several minor disconnections and sound drops, particularly on the Xbox version, which can result in the odd audio skip or crackle. While we didn't find it to be a deal-breaker, those who require a perfect connection at all times will struggle with these cans.
Read More!