Editor X is a website-building platform for developers and designers that combines drag-and-drop simplicity with powerful features. It is a website construction platform created by Wix, a well-known and well-respected website building platform that offers a lot more freedom and customization possibilities than its parent platform. Editor X is surely worth consideration if you're looking for the greatest website builders available.
What will you see here?
Short Review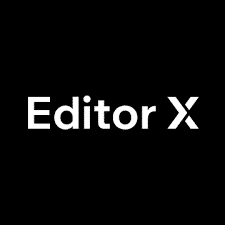 Editor X is a newcomer to the site builder industry, offering features we haven't seen previously in this category. The high degree of customization and design freedom make it a strong tool, if not one that is appropriate for everyone.
You may communicate with other developers and designers in real-time using Editor X, and the developer tools allow you to go deep into the website code. Experienced web designers or creative teams will enjoy what they can accomplish with this capability because it gives so much versatility. However, those searching for a more simple site creation experience with a wide range of template alternatives can consider Wix or WordPress.
Key features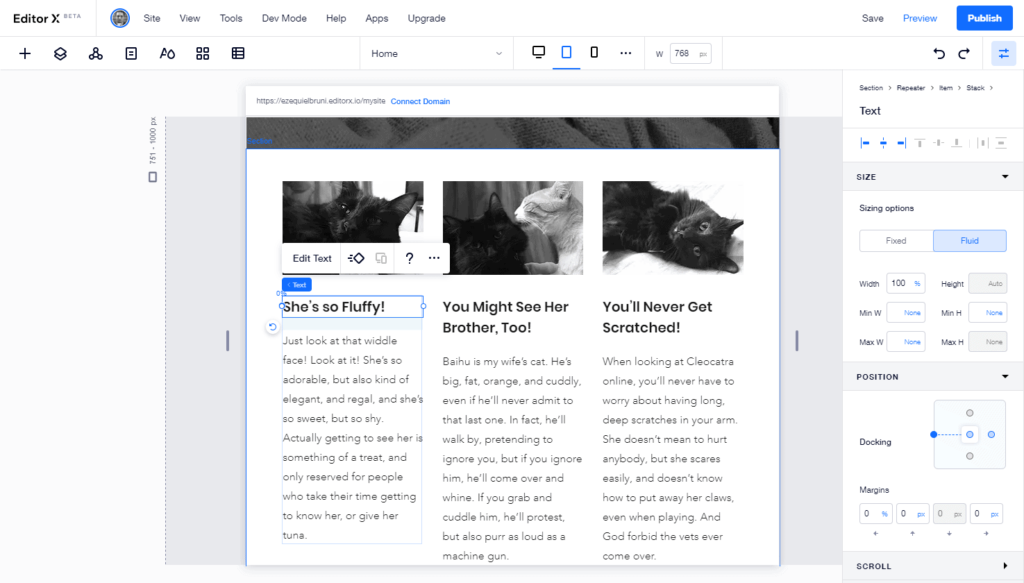 Editor X has a number of features that you won't find in other website builders. For skilled website designers, teams often cooperate on website creation. For anybody who just isn't receiving the design freedom they want from other providers, it's an excellent choice. The multi-user collaboration abilities are the most significant of these aspects. Editor X allows many individuals to concurrently modify the website. This is a significant gain for agency teams. Managers may create bespoke roles with varied privileges, and team members can provide real-time comments on various parts.
Editor X's custom code functionality is another defining quality when compared to competitors depending on the user. This might be viewed as a huge gain or a severe disadvantage. While experienced designers may appreciate the flexibility to apply custom JavaScript and link APIs. Someone who is absolutely new to website design may be frightened by this capability.
Editor X makes saving, reusing, and editing portions of your website a breeze. You may utilize what are basically databases at the back end of your site to show data and media inflexible and repeat layouts by using their "Content Collections". Content Collections make it simple to update standard design components, add new media, and alter the text on your site.
Updating product listings or a photo gallery is one example of this. New data may be introduced to responsive layouts on your website without having to make design changes to an element or page. You may also upload a CSV file to update a content collection and view the completely designed outcome on your website right away.
Editor X website builder: What's new?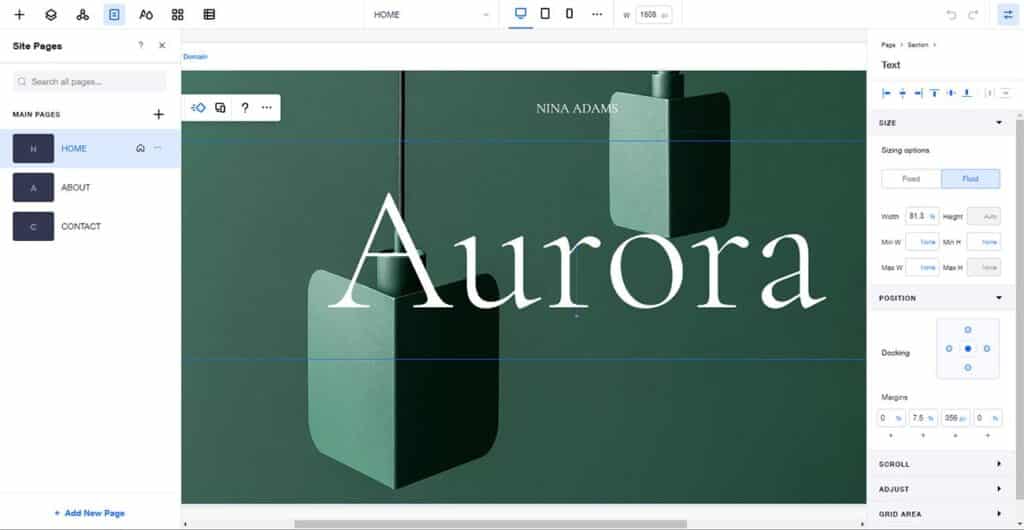 Because Editor X was only introduced in February 2021. Practically everything about it is brand new. Having said that, in the year since it was released. The Editor X team has made significant progress. The number of accessible templates has grown from eight to 28. And new features include the option to establish test sites and improved form design.
Users may also access articles, video lessons, and webinars through Academy X, a resource library and information center where they can learn more about Editor X. The platform's creators are open to suggestions and solicit feedback from users on its Community X forum on a regular basis.
Pricing
Editor X is a subscription-based platform with two different price options. Website Plans are for general-purpose websites. Whilst Business and eCommerce Plans are for websites that require payment processing or e-commerce features.
Each category is divided into three cost tiers. Each with varying degrees of function and storage capacity. While there is a "free forever" option. It has limited functionality and does not allow you to modify your domain name. You may also contact Editor X to learn more about their business pricing if you have a large crew.
While the Editor X website displays cost as a monthly number. Subscriptions are yearly, so when you buy any of the premium plans, you'll be paying for a year in advance.
Alternatives to Editor X website builder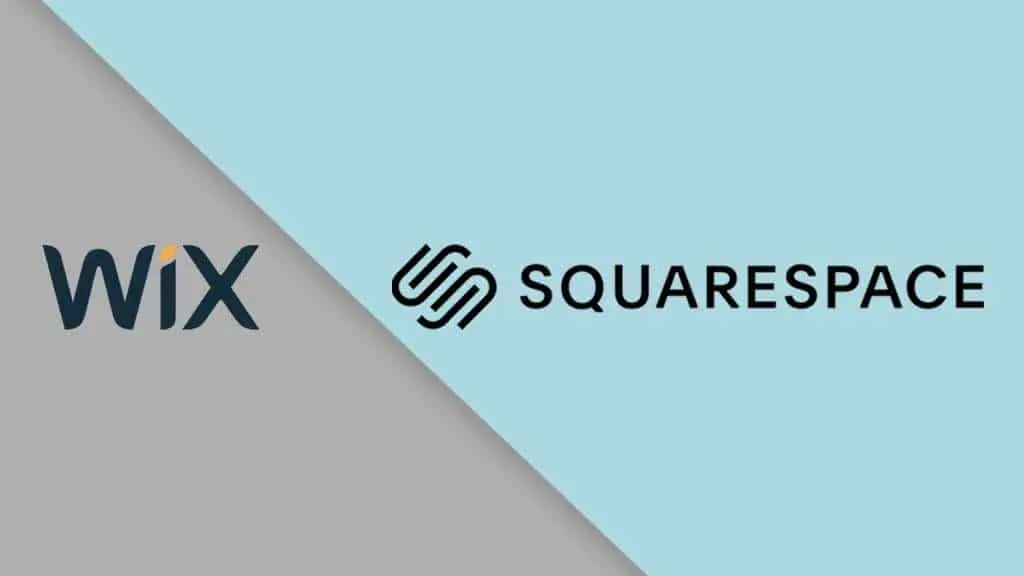 When it comes to website builders, Editor X is joining a crowded field. It does, however, aim to meet demands that are distinct from those met by Wix and Squarespace. It basically boils down to what sort of website you want to design, and how soon you need it built. And how much personalization do you desire when choosing between these three services.
Squarespace is the preferable option if you want to have an extremely appealing site up and running quickly. The platform is well-known for its extensive template library, which includes over 100 stunning, ready-to-use designs. Editor X, on the other hand, only offers 28 templates to pick from.
Editor X's templates are varied in style and structure. But they don't quite achieve the same level of beauty or simplicity as Squarespace's. While Wix has more templates than Squarespace. With over 800 to choose from. Squarespace themes are typically thought to be more complex. Squarespace, on the other hand, isn't the most user-friendly website builder. Making changes to your site or undertaking major template customization might take a significant amount of time. Wix and Editor X both have a far more user-friendly UI.
Editor X is the clear winner for big web design teams or agencies. Editor X has certain unique features. Such as real-time editing by many users, and the developer tools give unequaled freedom and customization.
Conclusion
When it comes to Editor X, there's a lot to be excited about. Especially if you're part of a creative team. It has features that are just not accessible in other website builders. This includes the potential to speed up communication by allowing several people to edit in real-time. The utilization of elements like Content Collections makes web design much more efficient. But the degree of customization offered in Editor X is one of its most appealing features. Unlike parent platform Wix or competitor Squarespace. The developer tools allow users to dive deep into the code of their website. Editor X is costlier than competing platforms, particularly in its e-commerce packages' higher pricing tiers. It's a little frustrating that the customer support wait times are so high for more premium products.
Editor X is not for the novice website designer due to its versatility and custom code options. Wix is the preferred option. If you're seeking an economical and simple approach to developing a great-looking website for your personal blog or small company. Editor X is a promising new website builder for web developers and creative teams. It combines extensive capabilities with the ease of frictional pressure website creation.
Read more