Whether commuting, exercising, or just chilling at home, headphones/earbuds have become essential gadgets. They offer us a high-quality sound experience and an experience of privacy and intensity that speakers cannot provide. It might be difficult to find the best headphones because there are so many various kinds of headphones in the market, each with special features and advantages. To help you select the best headphones for your needs and interests, we have mentioned some of the best headphones/earbuds for the best music performance in this review. From wireless to noise-canceling headphones/earbuds, several best are mentioned with pros and cons, which you should consider before purchasing!
Sennheiser Momentum 4 Wireless
Sennheiser Momentum 4 Wireless Headphones
Sennheiser Momentum 4 Wireless- one of the amazing noise cancelling headphones costs £426 and has dimensions of 45 x 18 x 18 cm. It weighs 293 grams and is constructed of plastic. Utilizing the Sennheiser Smart Control App, you can customize the sound. Utilize the built-in equalizer, presets, and sound modes to customize the sound to your personal listening preferences for a distinctive audio experience.
For improved communications and simpler use of the voice assistant, the four digital beamforming microphones guarantee high-quality voice pickup and automatically minimize wind noise. Keep listening for up to 60 hours with the rapid charging feature, which adds 6 hours of listening time in just 10 minutes. When you remove your headphones, Smart Pause automatically stops the music and resumes when you put them back in. It is offered in the colors Black and White.
Superior sound with premium design:
Featuring the audiophile-inspired 42mm transducer setup that produces amazing dynamics, clarity, and musicality, you can enjoy your favorite music like never before. The presets, sound modes, built-in EQ, and Sound Personalization feature, which adjusts the music to your hearing, make the sound perfect. A padded headband and deep, soft, cushioned earpads are included in the lightweight M4s to provide great, all-day wearing comfort. While you adjust the low-friction hinge mechanism, you may get an excellent fit without putting too much strain on your head.
Transparency Mode & Adaptive Noice Cancellation:
The latest adaptive noise cancellation technology from Sennheiser automatically adjusts to background noise so you can stay engrossed and hear every detail, even in busy settings. With only a touch, you can switch on the flexible Transparency Mode and hear sounds from the outside without taking off your headphones.
Pros:
High-quality audio and connectivity options

Beautiful layout
Cons:
There is no IP rating.

No physical button controllers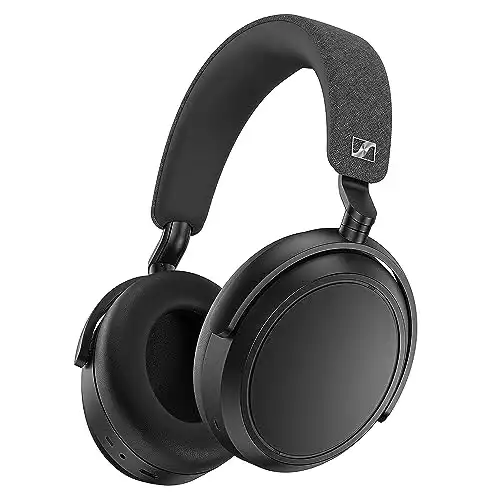 We earn a commission if you make a purchase, at no additional cost to you.
Apple AirPods Pro 2
Amazon's choice
Apple AirPods 2
Priced at $199, the Apple Pro 2 measures 0.94 by 0.86 by 1.22 inches and weighs 0.19 ounces. You are surrounded by sound specially adjusted for you by the personalized spatial audio. It uses dynamic head tracking to immerse you more fully in music and movies. Volume may be changed by swiping the stem. Press it to begin and finish a call, play and pause music, or switch between adaptive transparency and active noise cancellation by holding it down. Additionally, AirPods 2 has a built-in speaker and Precision Finding for tracking.
You can use a Qi-approved charger, the Lightning connector, an Apple Watch or MagSafe charger, or both to charge your device. The Airpods include several sensors, including touch control, a speech-detecting accelerometer, motion-detecting accelerometer, and dual beamforming microphones. Saying "Hey Siri" gives you instant access to Siri, as well as a simple setup, in-ear recognition, and automatic device switching. When Active Noise Cancellation is used, the listening period is increased to 6 hours.
Higher audio experience with Apple-designed H2 chip:
The Apple-designed H2 processor pushes the boundaries of enhanced audio performance even more, producing more immersive audio and intelligent noise reduction. The low-distortion, custom-built driver produces deep, rich bass and crisp, clean, high notes with breathtaking detail. Each sound is, therefore, more distinct than before. However, you cannot get the right sound quality or call performance if the size of the earbud tips differs from the size of your ear canals or if the headset is not worn correctly in your ears.
Advanced active noise cancellation and adaptable fit:
For much less background noise on your commute or when you need to concentrate, it boasts up to 2x more Active Noise Cancellation than the prior generation AirPods Pro. Adaptive Transparency adjusts for loud noise in real time so you can hear everything around you comfortably. There are four silicone tips to accommodate a larger range of ear sizes and offer all-day comfort (XS, S, M, and L). The tips form an acoustic seal to block noise and anchor AirPods Pro in place.
Pros:
Excellent noise cancellation

secure fit

impressive sound quality.
Cons:
high price tag

no USB-C charging

doesn't support the aptX codec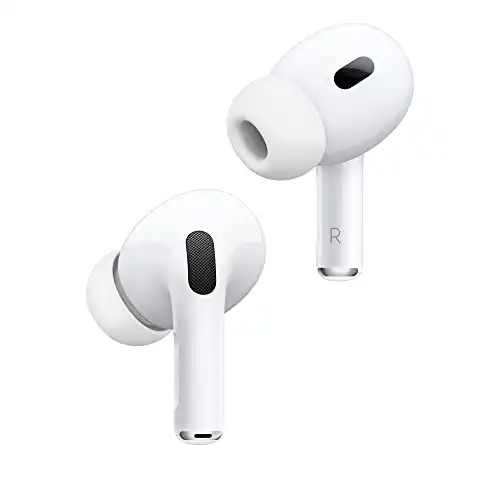 We earn a commission if you make a purchase, at no additional cost to you.
Sony WF-1000XM4- true wireless earbuds
Sony WF-1000XM4 Truly Wireless Noise Cancelling Headphone
The Sony WF-1000XM4- true wireless earbuds, which measure 3 x 2 x 2.3 cm and weigh 41 grams, are offered for £192. It elevates the audio quality and industry-leading noise cancellation for a personalized listening experience. The newly created driver unit optimizes noise cancellation and improves sound quality at low frequencies thanks to a 20% increase in magnet volume. The Noise Isolation Earbud Tips are plush and stretchy to promote adhesion to the ear canal and provide sound insulation, noise reduction, and a more secure fit. Without sacrificing sound quality or battery life for hours, Sony wireless earbuds altered the internal layout, making these headphones 10% smaller than those from the previous version.
Dual noise sensor microphones and an integrated processor V1:
The Integrated Processor V1 suppresses significantly more noise in WF while consuming less power thanks to better noise cancellation and Bluetooth "System on Chip" technology IN Sony WH-1000XM4- true wireless earbuds. One feed-forward and one feed-back of the two exceptionally well-noise-sensing microphones per ear can pick up more background noise in your environment.
IPX4 water resistance, battery, and wireless charging:
Splashes, sweat, and other liquids won't stop you from grooving to your music if it has an IPX4 water-resistant rating. With the case, you can get 8 hours of charge and 16 more on the Sony True Wireless. On a 5-minute charge, you can play 60 minutes of music. Utilise Qi charging stations and compatible smartphones like the Xperia 1 III to enjoy simple wireless charging.
Pros:
High-quality noise cancellation

A long battery life and IPX4 water resistance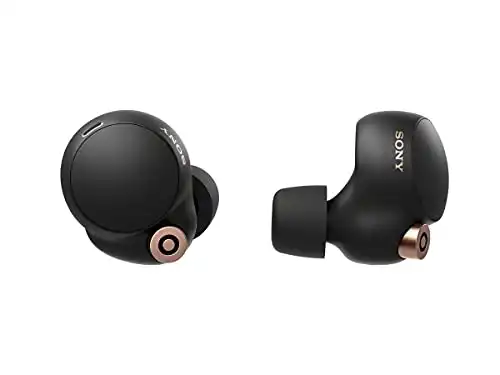 We earn a commission if you make a purchase, at no additional cost to you.
Bose Noise Cancelling Headphones 700
Bose Noise Cancelling Headphones 700
The wireless Bose Noise Cancelling Headphones 700 have a price tag of £239, measure 5.08 x 16.51 x 20.32 cm, and weigh 250.04 grams. Stainless steel, faux leather, and silicone make the Bose headphones. You may enjoy music, podcasts, films, and calls in the Bose earbuds without interruptions due to the 11 levels of active noise cancellation. Thanks to a cutting-edge microphone system that adjusts to loud and windy conditions, your voice will always sound crystal-clear during calls.
You can stay connected without pulling out your phone due to easy access to voice assistants like Google Assistant and Alexa for sounds, navigation, weather, and more, as well as simple touch control on the earcups. On a single charge, the wireless battery life of the Bose earbuds is up to 20 hours. By pressing and holding the right earcup, you may instantly listen to your most recent Spotify session or find new songs to listen to. Only iOS devices and headphones are presently compatible with this. It comes in solid colors such as black, blue, luxe silver, and soapstone.
Adaptive microphone setup
The unmatched four-microphone technology in the Bose 700 headphones isolates and picks up your voice while suppressing ambient noise. Additionally, Google Assistant and Amazon Alexa have been optimized for these headphones.
Amazing sound with elegant design:
With this Bose headphone, you can hear details well. At all volume levels, these wireless headphones of Bose deliver dynamic, genuine sound that is full and balanced. These Bluetooth Bose headphones are lightweight, with a stainless-steel headband, and have slanted earcups for the ideal fit.
Pros:
Touch controls and intuitive buttons

Stunning design and exceptional ANC
Cons:
Limited support for Bluetooth codecs

No in-app EQ customizations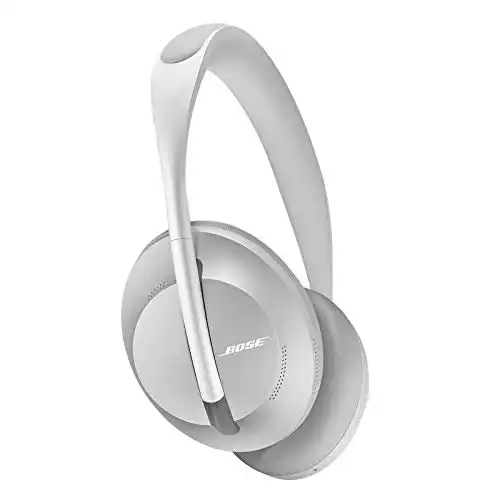 We earn a commission if you make a purchase, at no additional cost to you.
JBL Reflect Aero TWS
JBL Reflect Aero TWS
The wireless JBL Reflect Aero TWS earphones are priced at $149, measure 6.81 by 3.98 by 2.09 inches in size, and weigh 11.7 ounces. Whether deep in meditation or working out at the gym, the dynamic 6.8mm drivers power the soundtrack with powerful sound and rich bass in the wireless earphones. The IP68 extreme waterproof and dustproof Reflect Aero TWS earbuds are the ideal companions for your active lifestyle because they are built with POWERFINS for safe, all-day comfort.
True Adaptive Noise Cancellation and Smart Ambient will help you maintain attention and awareness of your surroundings. The six microphones guarantee clear calls no matter where your journey takes you. It has 8 hours of battery life in the earphones, 16 hours in the case, or 7 + 14 hours with Adaptive Noise Cancelling enabled. In just 15 minutes, you can fast charge the battery for 4 hours in JBL wireless earphones. The headphones have several color possibilities, including mint, black, blue, white, and black and white.
IP68 waterproof and dust-resistant:
No matter where you go or the weather, the JBL Reflect Aero wireless earbuds are IP68 dustproof and waterproof. They are designed to function for 30 minutes at depths of up to 1.5 meters (5 feet), including seawater, and are dust-tight for hikes and beach parties.
Six noise-free microphones with Voice Aware and four built-in microphones for Smart Ambient technology:
True Adaptive Noise Cancelling 4-mic technology with Smart Ambient in JBL Wireless earphones makes automated adjustments to reduce auditory distractions while maintaining awareness of your surroundings. Even on a windy day, the three beamforming mics on each earbud ensure your voice is always audible and clear. And because Voice Aware gives you a choice over how much you experience your voice during calls, you can hear it yourself.
Pros:
Both dust and water-resistant

Robust in-ear detection

Supports hands-free Google Assistant and Alexa
Cons:
There is no wireless charging.

Unsuitable for phone calls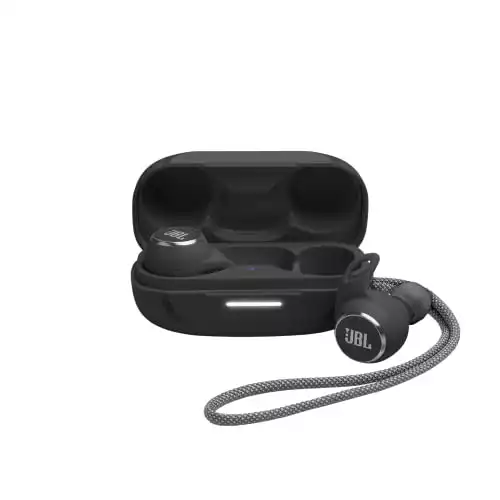 We earn a commission if you make a purchase, at no additional cost to you.
Bowers & Wilkins Px8
Bowers & Wilkins Px8 Over-Ear Wireless Headphones
The wireless Bowers & Wilkins Px8 headphone, which measures 3.03 by 8.05 by 10 inches and weighs 11.3 ounces, is $699. The B&W Px8 over-ear wireless headphones produce rich sounds with improved imaging and higher clarity due to a newly built and optimized acoustic system and an all-new angled, ultra-high-resolution carbon drive unit. It combines an all-new 40mm Carbon Cone and a high-resolution 24-bit DSP brain to produce remarkable resolution and capture musical details that other headphone drive units overlook.
Px8's active noise cancellation system employs six microphones to block out undesirable noises while maintaining audio performance. These microphones are carefully positioned and angled to ensure excellent call quality. The pinnacle wireless headphone is the ideal blend of outstanding performance, premium components, smart technology, and clever features. Carbon Cone drive units provide outstanding sound quality, and the elegant, high-end appearance is complemented by cast aluminum arms, Nappa leather trim, and diamond-cut brilliant accents. Tan and black are the solid options of colors for it.
Noise-cancelling headphones with MIC and Premium design:
The brand-new active noise cancellation reduces background noise and improves musicality. External microphones that may be adjusted to improve voice clarity vastly boost call quality. This Bluetooth headset guarantees the best comfort for various head shapes even after prolonged usage thanks to its soft Nappa leather, lightweight aluminum arms, and general improvements to ear cushion fit.
Simple out-of-the-box setup and battery life
You may change the enable voice control, EQ settings, switch between ANC modes, and more with the B&W Music App for iOS and Android. You can choose from various functions using the multi-function button on the ear cup. These B&W Bluetooth headphones are perfect for traveling, working in an office, and commuting because they have a 30-hour battery life on a 2-hour charge. They also include quick charge compatibility, allowing 7 hours of playback on a 15-minute charge.
Pros:
Elegant design and styling

Excellent Wi-Fi and ANC performance
Cons:
No touch controllers

Expensive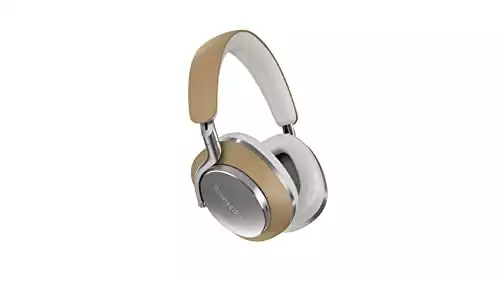 We earn a commission if you make a purchase, at no additional cost to you.
Which features to consider for earbuds/headphones?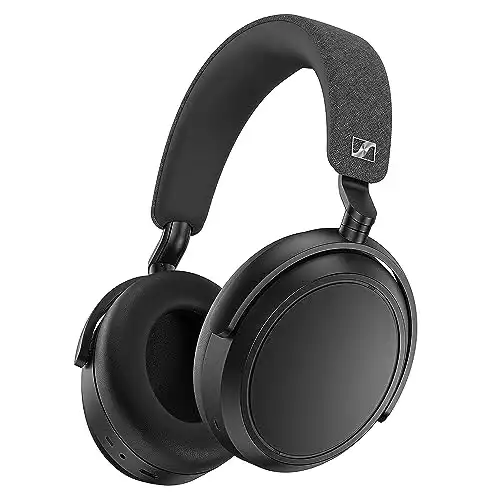 There are many features and functions to consider while selecting the best headphones or earbuds. Look for earbuds with a sound that is open and well-balanced, have a good design, and a frequency response that corresponds to your preferred music style. To ensure a secure fit, look for a headset or earbuds with cushioned ear cups and a customizable headband. Also, one of the important features is to consider the price of the buying options at the time of publishing. Opt for headsets or earbuds with noise cancellation technology or noise isolation if you need to use them in a noisy setting. By doing this, you'll be able to enjoy your music uninterrupted by background noise.
Conclusion
Incorporating headphones into our daily lives has several advantages, including noise-canceling headsets, high sound quality, wireless connectivity, and many more. There is a set of headphones for everyone, whether you enjoy music, play video games, or want to enjoy your audio performance quietly. To help you choose the headset that best meets your demands and your budget, in this review, we have mentioned some of the best ones, considering their design, sound quality, battery life, comfort quality, and functionality. Apart from these, Bose QuietComfort earbuds are also worth considering!
Read More