With various latest, highly affordable devices, Nokia, a long-established brand in the smartphone industry, has lately made a comeback. Users prefer Nokia devices because of their dependability, lengthy battery life, and price. Choosing the Nokia phone that best suits your needs can be difficult with so many models available, whether you're looking for a more high-end or affordable option. However, in this review, we have mentioned the fantastic Nokia phones to buy with their features, specifications, functions, pros, and cons, which you should consider before purchasing!
What will you see here?
Nokia X30 5G
Nokia X30 5G Smartphone
The Nokia X30 5G phone costs £278 and has the following dimensions: 15.89 x 7.39 x 0.8 cm, 185 grams. Its body comprises 65% recyclable plastic and 100% recycled aluminum, and it has a three-year guarantee, three OS upgrades, and three years of security updates. With incredible camera features, you can take breathtaking ultra-wide angles and colorful evening pictures. A 6.43"-inch FHD+ AMOLED Pure Display with a 90 Hz refresh rate allows for brighter colors and smoother viewing. In the extremely dark setting, the Dark Vision mode immediately activates to capture incredible details. The AI Portrait uses AI technology to improve facial details. It comes in the colors White and Blue.
Display
Better colors, a brighter screen, and smoother viewing are all features of the Nokia X30 5G's display, making it perfect for scrolling, streaming, or surfing. The smartphone fits more comfortably in your hand and pocket because of its smaller size and use of the strongest Corning Gorilla Glass Victus.
Capture Fusion and other camera features:
For beautiful landscape photography, use the Capture Fusion feature, which transfers the primary camera's power to your ultra-wide angle images. Corning Gorilla Glass with DX+, which resists scratches and transmits 98% of all light, shields the camera. A clean, realistic, and balanced night view with astonishing details can be captured using Night Mode 2.0. In addition, the camera has a tripod mode, AI portrait, and dark vision. When the device is steady or placed on a tripod, tripod mode automatically activates to take long exposure and high-quality night shots.
Pros:
An organized OS and improved display

Wonderful camera features
Cons:
There is no charger in the box.

Better performance is needed.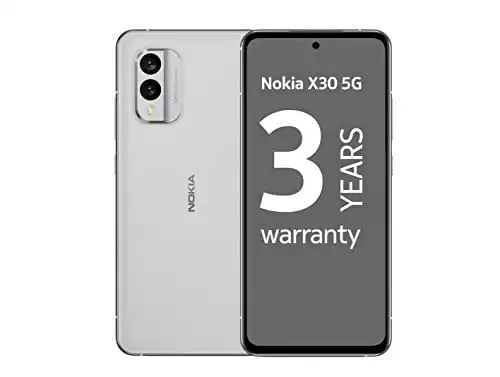 We earn a commission if you make a purchase, at no additional cost to you.
Nokia XR20 5G
Nokia XR20 5G
The price of the Nokia XR20 is $399, weighing 8.2 ounces, with product dimensions of 6.76 x 3.19 x 0.41 inches. It supports Wi-Fi, Bluetooth, USB, and NFC as connectivity options. The phone has Corning Gorilla Glass Victus, sturdy enough to withstand drops, scratches, and even a tiny amount of water. It stands out in the sunshine. Even with gloves, it is sensitive enough to respond to your touch. The phone's unique features include a tough body, support for fast charging, dual SIM, wireless charging, and water resistance. The box has a power adapter, a screen protector, and a USB cable.
Security and upgrade features
Your photos, notes, schedules, and emails will be safe and secure for years due to the four years of free monthly security updates with the Nokia XR20. Everything inside of it, as well as the structure's build quality, is good. Therefore, besides the fastest and safest version of Android 11, this phone also includes up to 3 years' worth of OS upgrades and four years' worth of monthly security updates.
Stunning Camera
The 48MP and 13MP UW cameras on the Nokia XR20 can capture fine detail in any lighting situation. Fast-forward to the important moments with the new Speed Warp mode's super-stabilization, and make sure only to record the sounds you want with OZO spatial audio's wind-noise cancellation.
Pros:
Gorilla Glass Victus display and good IP68 water resistance.

Stereo speakers and a 3.5mm audio port

Strongly constructed.
Cons:
The button for Google Assistant cannot be customized.

Hefty and large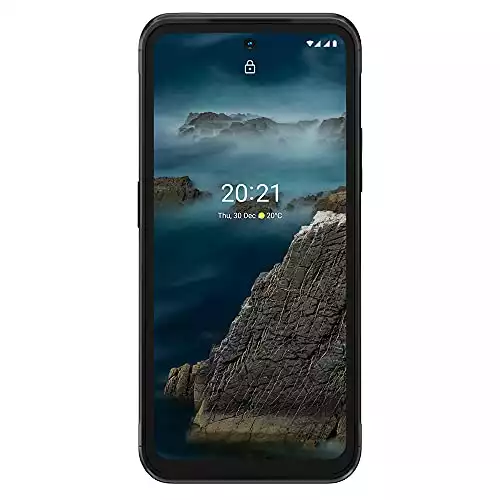 We earn a commission if you make a purchase, at no additional cost to you.
G50 5G- Nokia
Nokia G50 5G
The Nokia G50 5G costs $234 and comes in at 6.85 x 3.05 x 0.35 inches and 6.7 ounces in size. The phone offers a fingerprint reader, 3.5mm audio jack, Octa Core processor, camera, and LTE. A 48MP main camera setup has AI and video selfie stabilization. It also has an HDR camera and flash on both sides to take stunning photographs. Monthly security updates for three years and OS upgrades for two years are included. The box includes a screen protector, a SIM tray ejector, and a USB cable. It comes in ocean blue and Midnight sun.
Triple camera setup and selfie video stabilization:
The 48MP triple camera on the Nokia G50 has enhanced super-resolution and produces incredibly detailed images. You'll maintain stability in the photograph due to selfie video stabilization. You can also shoot excellent selfies in low light with the Super Night Selfie feature.
5G enabled and watermarking feature:
The Qualcomm Snapdragon 480 5G Mobile platform, developed to maximize future technology, enables it to connect to 5G. Watermarking allows you to add a special signature to identify the pictures as your own, whether a few words or a logo.
Pros:
Robust construction and long battery life

Affordable 5G
Cons:
Occasionally average performance of the Nokia

60Hz display with low resolution.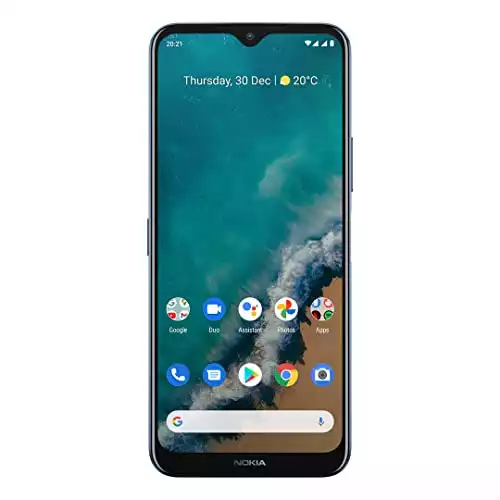 We earn a commission if you make a purchase, at no additional cost to you.
Nokia G100
Nokia G100
The Nokia G 100 has a price tag of $99, measures 6.5 by three by 0.4 inches, and weighs 6.8 ounces. It has a 1600 x 720 scanner resolution, built-in GPS, expandable memory, a 3.5 mm audio connection, and fast charging capabilities. It is made to provide crystal clear viewing in any situation due to its huge 6.52" inch HD+ screen, edge-to-edge display, and smoother graphics. With the triple-rear camera, which has a 13 MP main camera, an 8 MP ultra-wide, and a 2 MP depth lens, you can add clarity and brightness to your pictures. VoLTE is supported on the Nokia G100. The night mode with enhanced AI also produces incredible images under any circumstance. Included are the USB cable, SIM tray ejector, and power adapter.
4G and Fingerprint sensor:
The phones have facial recognition technology and a side-mounted fingerprint sensor to provide consumers with more options to unlock their phones. With 4G speed, you can connect to the globe and navigate easily when streaming, sharing, and scrolling. You can also take advantage of better, HD-quality calls due to VoLTE2 support.
Great Battery life and OS
The Nokia G100 can go up to two days on a single charge. HMD Global used a real-world usage test to conduct the 2-day battery testing. For a smoother, faster, and more secure experience across all of your apps, it is optimized with the most recent Android 12 and a potent octa-core processor.
Pros:
Side-mounted fingerprint sensor

Triple rear camera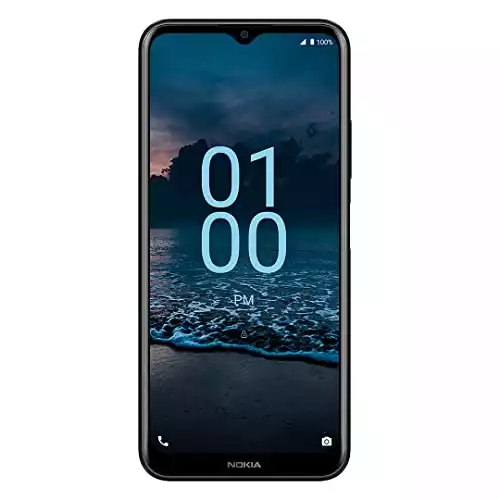 We earn a commission if you make a purchase, at no additional cost to you.
G22– Nokia
Nokia G22 6.52" HD+ Dual SIM Smartphone
The 6.52-inch Nokia G22 has product measurements of 18.1 x 9.1 x 4.1 cm, weighs 379 grams, and costs £139. With OZO Playback headphone output, it has audio that has been fine-tuned for the best possible sound. It features a three-year guarantee, regular security updates, and two different Android versions. For a smoother overall smartphone experience, utilize the Memory extension tool to convert idle storage space into additional virtual RAM. The box contains the USB Type C cable, screen protector, safety manual, and sim pin.
OZO Playback and built-in QuickFix repairability:
Due to built-in QuickFix repairability, replacing the battery and the display is really simple. Simply consult iFixit, created in partnership with Nokia Phones, for replacement components, tools, or simple instructions, or ask an authorized service center to handle the repair on your behalf. Sunfire attempts to blend headphone output with OZO Playback for a tailored audio experience. Additionally, you may continue to enjoy the content you love for longer owing to a 3-day excellent battery life.
Tools for performance optimization and security updates
Sunfire immediately shuts any apps you aren't using to free up additional processing power thanks to the performance optimizer features "auto clear" and "one press." Additionally, the memory extension function converts unused space into extra virtual RAM so you may experience a smartphone that is even smoother. Sunfire offers you its three-year guarantee, three years of monthly security updates, and two years of OS upgrades.
Pros:
Ability to repair easily.

Reasonable price
Cons:
No camera upgrades.

Sluggish performance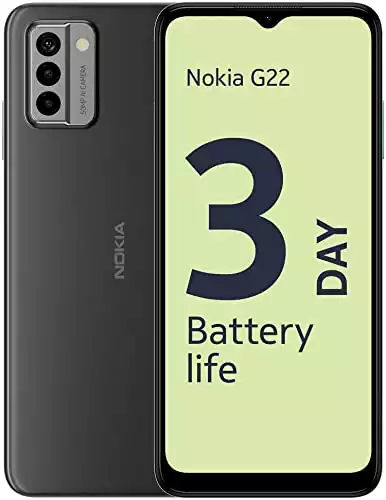 We earn a commission if you make a purchase, at no additional cost to you.
Nokia 1.4
Nokia 1.4 | Android 10 (Go Edition) | Unlocked Smartphone | 2-Day Battery | Dual SIM | US Version| 2/32GB | 6.51-Inch Screen | Fjord Blue
The Nokia 1.4 costs $109 and comes in at 6.55 x 3.02 x 0.34 inches and 6.3 ounces in size. The Camera Go app's portrait mode and Night mode allow you to take stunning pictures continuously. Its robust design was created to accommodate any hands. Additionally, it uses reliable technology like the fingerprint sensor and Qualcomm chipset. It supports USB, Bluetooth, and Wi-Fi connectivity technologies. The box contains the power adapter, SIM Tray Ejector, phone case, and USB cable.
6.51" HD+ screen and robust construction
Use the stunning 6.51" HD+ edge-to-edge screen to its full potential for learning and entertainment. Also, parental controls that are already installed will keep you secure. Because it has a sturdy construction, fits comfortably in any hand, and is secure. Additionally, it features dependable technology like a fingerprint sensor and Snapdragon Qualcomm chipset.
Macro photography and great battery life:
Utilize the specialized macro camera to make the commonplace seem exceptional. Get hours of quality time with a good battery life lasting two days. There is sufficient power to get you through any task, including extended video conversations, streaming, or gaming.
Pros:
Powered by Snapdragon chipset

Expansion for microSD and dual SIM
Cons:
Sluggish fingerprint scanner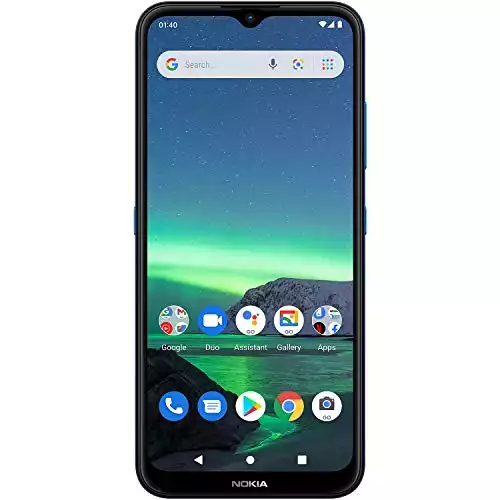 We earn a commission if you make a purchase, at no additional cost to you.
How has Nokia adjusted to the shifting demands?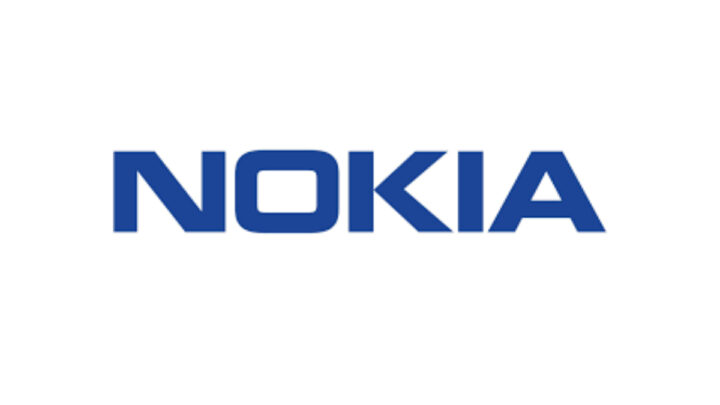 By emphasizing important factors like design, features, and cost, Nokia phones have been able to adjust to consumers' shifting requirements and tastes in the smartphone industry. Nokia has updated its phone's design style to provide great cutting-edge and aesthetically beautiful gadgets. It has made its smartphones available to many customers by releasing products at various pricing ranges. The brand seems to focus on industrial design and clean software for Android. It has invested a lot in software development. To ensure its phones use the most up-to-date and secure operating systems.
Conclusion
The best Nokia phones include a special blend of modern styling, robust and good design, build quality, and cutting-edge technology. Nokia has key features such as a processor, a stunning display, a long battery life, and exceptional camera capabilities for every user. Nokia's dedication to security and privacy makes its mobiles a great option for anyone who values data security. You should consider buying the best Nokia phones mentioned in this review. They will continue to provide great performance and experience for years because of their amazing features and functions.
Read More