You can use the Amazon Fire TV Stick device to stream videos, install apps, listen to music, and do other things on your TV. It is predicated on the operating system Android and converts one standard Tv into a smart TV. Users can use the device to access Android apps, play games, & listen to music. On a Fire Stick, you can watch tv shows and movies from popular streaming services such as Netflix, Hulu, and YouTube.
Firestick can be connected to your monitor of Tv as well as to your computers too. You can join them to gain access to new features if you own other Amazon-connected devices, like an Amazon Echo. You require various methods and techniques to cope with your requirement to stream your movies and shows to your monitors. However, we have discussed various easy measures to use Firestick with monitors without HDMI ports, hoping you can find your solution to the problem faced!
Knock out the problem using RCA Adaptor.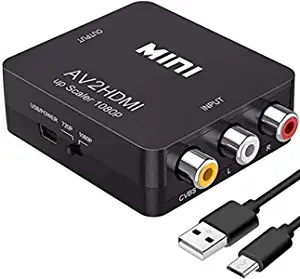 If we first think about the RCA Adapter, we know that it is linked with several distinct audio-visual signals that can be sent using an RCA connector. The RCA connector is most frequently used to link stereo left and right analog audio. However, it can connect coaxial digital audio and composite and component video. It's an analog connection; it isn't the most widely used or desirable method of pushing video or audio. The traditional red, white, and yellow cords are still readily available on most televisions and specific computer displays, RCA, or Composite cables.
Key requirements for using RCA Adapter
You may also need more HDMI cables or HDMI male-to-male converters. Usually, a big box store near you or an internet retailer usually has all of these items in stock and are reasonably priced. You will also need RCA cables if you plan to use RCA adapters. They are relatively affordable and straightforward to locate, but when you use the other adapters, such as the Foscomax adapter, it already has RCA cable outputs. Therefore you won't need any more adapters.
Solve it using DVI Adaptor.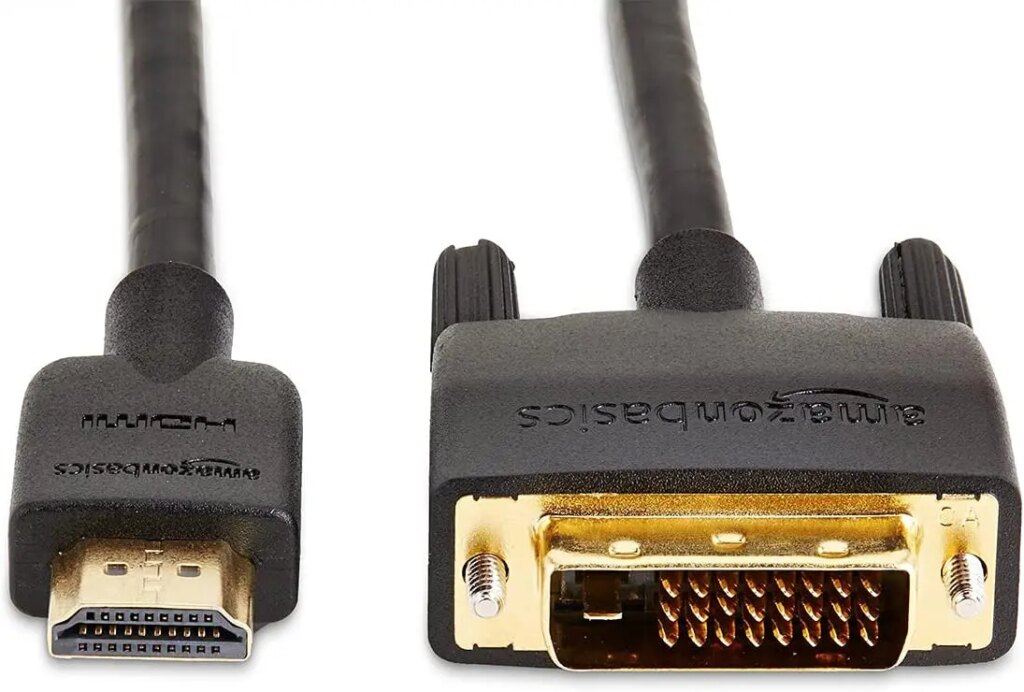 You may transmit your DVI laptop or PC to an HDMI display or projector using this DVI to an HDMI converter. The adapter functions with any DVI output. However, when users connect it to a Windows computer. This even supports native USB sound, enabling you to include the audio from your computer inside the HDMI output signal. If you want your Firestick to connect to your monitor using a DVI adapter, you need a DVI-D cable if one or both connectors are DVI-D. Also, you need a DVI-A cable if either or both connections are DVI-A. And will require a DVI to VGA cable or a DVI/VGA adapter if one connection is DVI and the other is VGA.
Critical requirements for using DVI Adapter
For connecting Firestick, you require connectors as well. These DVI connectors are typically white. The number of holes and the arrangement of the pins on each DVI connector were found. As on a graphics card may vary depending on the type of DVI connector used on the graphics card. But DVI is still a popular connection, but it is becoming obsolete. So if you wish to extract a very high resolution, you should use HDMI or DisplayPort instead. On the other hand, DVI-D can produce a 144Hz refresh rate at 1080p.
Beat it with VGA Adaptor.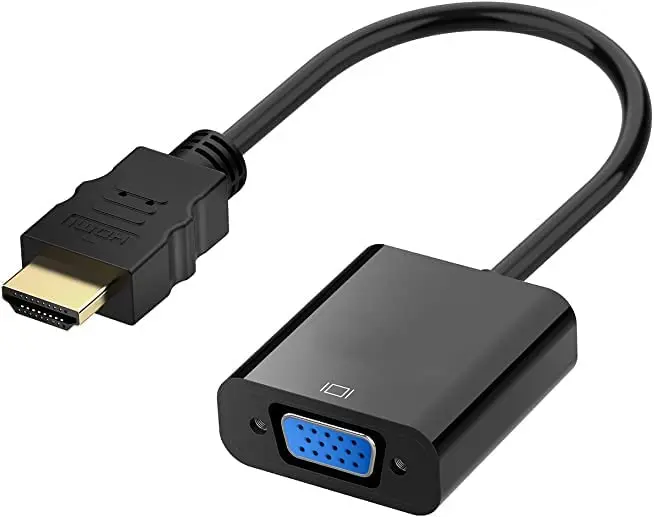 VGA and HDMI are connectivity standards for connecting devices to a display—for example, TV, computer monitor, projector, laptop computers, and DVD players. So, we can connect Firestick by using a VDA adapter instead of an HDMI cable. To better understand, VGA is an ancient requirement that only transmits a video signal. HDMI is the standard cable used by newer electronic devices such as Blu-ray players and LED televisions. It can transmit electronic audio and video signals while also encoding data with HDCP. VGA could only transfer a single video signal with no audio. At the same time, HDMI can communicate up to 32 digital audio streams. At the same time, HDMI supports most high-definition audio signals, including Dolby Digital, DTS, and DST.
Key requirements for using VGA Adaptor
When considering a VGA adapter for connecting the firestick alternative, researchers may encounter some limitations, yet it can be used as a replacer to connect monitors without an HDMI port.. HDMI cables seem lighter and less expensive, and as new connector types emerge, including DVI, HDMI cables can be "backward compatible" with adapters. HDMI cables are much less likely to cause interference. Because VGA could only carry video streams, audio must be transmitted via another cable. Also, VGA can support upto1080p. The signal quality begins to deteriorate above 1920×1080 (1080p), resulting in a decrease in image quality due to the analog essence of the signal. With sufficient cable and a transceiver on either end, it is suitable for resolutions up to and including 2048×1536.
Connect it to the converter.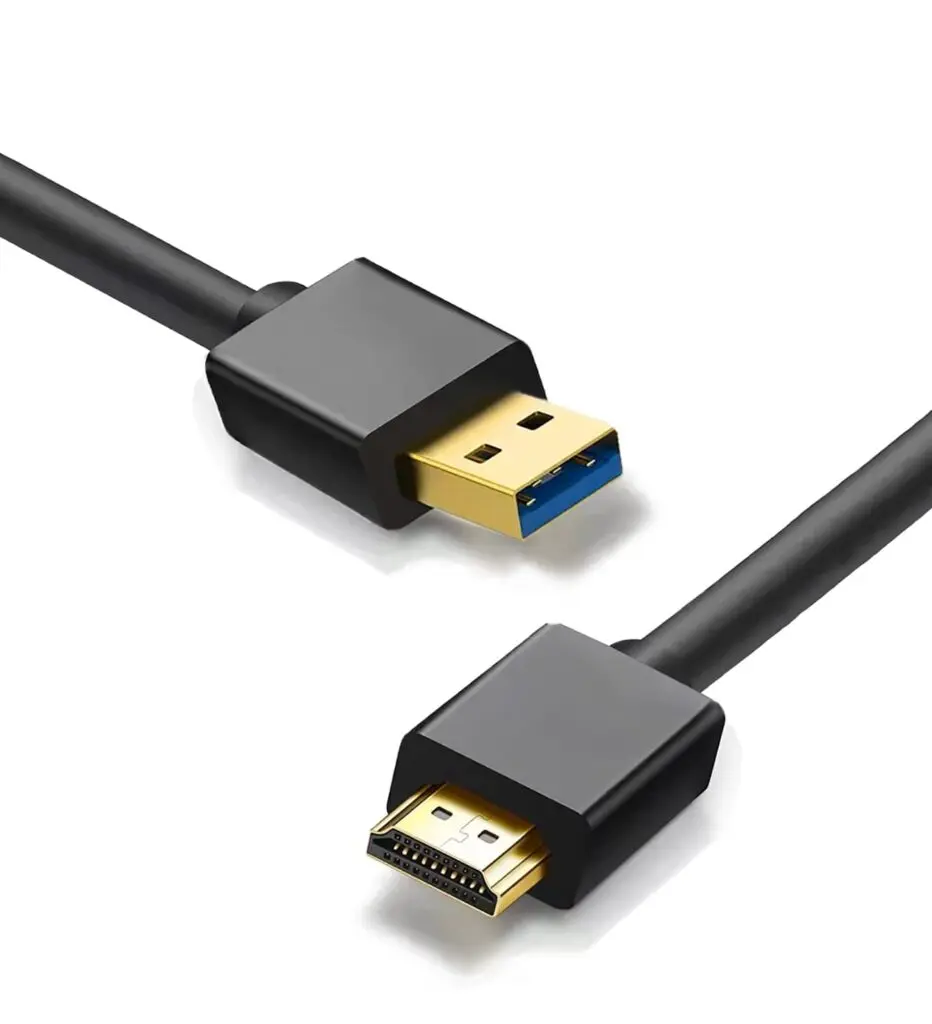 This gadget will convert the Streaming Stick's high-definition HDMI output to the standard-definition AV output utilized by most older-model televisions. Included is an HDMI to AV converter, a power cord, a composite (red/white/yellow) cable, and instructions. Installs in seconds.
How to connect to the converter?
The steps are mentioned to solve your connectivity problem by using the efficient Converter to the Firestick and the monitor.
Connect the Fire TV Stick to a power outlet using the USB Converter.
Regardless of how old your tv is, the Fire Stick constantly requires a power supply to turn on.
2. Attach the Fire TV Stick to the Converter's HDMI Input.
The Converter is a compact box-shaped gadget with an HDMI port integrated into. It's the same as attaching it to your TV's HDMI input, assuming your TV has one. Attach the Fire Stick to the input.
3. Connect the Composite or Component As from the Converter to the Television.
The Converter includes composite or AV cables. Connect the wire to the TV's video input. The TV and the Fire Stick are now in sync.
4. Select the Input that the Converter is attached to the TV.
Turn on the television and then navigate to the input settings menu. Choose the input to which the Converter was attached.
How to select the best projector which can handle your input sources?
When selecting a projector, keep these three requirements in mind. This will make an easy way for you to choose the best input sources for your projector, which can handle your connectivity issues properly and fits well to your devices. When selecting a projector, consider what you intend to use it for as well as the many specifications of a projector. Consider light output, resolution, and throw ratio.
The projector's connectivity.
Do you want to watch anything from your couch or deliver a quick presentation at work? Depending on your needs, a projector with specific features is required. That is why you must first identify what the projector should be capable of before selecting the best one.
The projector's position.
Every projector has a different throw ratio. This defines how far the projector can be from the wall or screen to get a 1m wide image projection. Do you want a 2m broad projection? Simply multiply the throw ratio by two. Determine whether you have adequate space or calculate the needed distance ahead of time.
Can you connect a Fire Stick to a monitor?
Amazon Fire TV Sticks could connect to a monitor directly via HDMI or a computer through a capture card. When connecting via monitors and using a capture card, an HDMI splitter that supports HDCP1. 2 is required.
Can you connect the Firestick to the TV's USB port?
You can use your TV's built-in USB port to control an Amazon Fire TV Stick. It's the obvious choice. However, that port may not have enough power to provide a smooth experience. The Amazon Fire TV Stick must be plugged into an HDMI and a USB port.
Conclusion
As we all know, the Amazon Firestick allows users to stream tv and films to their televisions. In this case, we must first connect the Firestick to the television, and nearly everyone uses an HDMI cable to do so because it is an effortless and efficient way to stream the screen. So in some instances, it is not possible for everyone to have an HDMI cable available every time but wants to stream on monitors. So we can conclude, in the context of our blog, that we have various other alternatives to connect Firestick to monitors without having an HDMI port. This may help the user to explore numerous ways to solve their streaming problem.
Read More