Selecting the best Verizon plan depends on various factors like the number of users and the budget. Verizon's plans, like those of most operators, are divided into two categories: postpaid and prepaid. Here are the best Verizon Wireless plans.
Verizon Wireless plans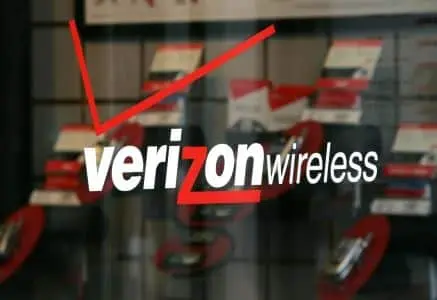 Verizon is widely regarded as having the finest statewide coverage. Although their plans are generally expensive, they do provide several good streaming-focused bonuses. Going postpaid is more expensive, but it's typically worthwhile. The Verizon phone selection is very impressive if you choose an unlimited plan. Most of the current discounts are only available on post-paid unlimited plans but don't let that stop you from looking at the other plan types.
Unlimited data plans
Verizon's plan service takes the lead with its unlimited post-paid alternatives. These unlimited data plans provide Ultra Wideband 5G access (excluding Start Unlimited). Also, premium network access means prioritized speeds and an array of streaming and cloud storage benefits. These are the greatest Verizon plans currently available, but they come at a premium price. If you are someone who uses their phone frequently and would benefit from the unlimited data capacity, these are for you.
Verizon Play More Unlimited
Verizon's main consumer-focused postpaid plan is Play More Unlimited. It might seem expensive, but it comes with a complete unlimited 5G connection and priority premium network access. It even includes a full Hulu, Disney+, and even ESPN+ subscription. It's not cheap, but you receive a lot of wonderful benefits, including limitless and dependable access to some of the fastest data speeds in the country.

1-line: $80/mo | 2-line: $140/mo | 3-line: $165/mo
Verizon Start Unlimited
Start Unlimited is the 'basic' postpaid plan, which foregoes all of the free streaming service perks for a reduced monthly fee. Despite this, you'll still get unlimited calls, texts, and internet with this plan. However, you get this at ordinary 5G speeds only. If you are strictly on a budget, you can go for this plan. Although, the $10 addition for the other plans will give you a few more streaming advantages and 5G Wideband access.

1-line: $70/mo | 2-line: $120/mo | 3-line: $135/mo
Do More Unlimited
Verizon's productivity-focused plan is called Do More Unlimited. With this plan, you will lose unlimited access to all of the streaming services. But you will get 600GB of Verizon Cloud storage and a 50% discount on linked device plans to compensate. If you run a small business out of your home or have a lot of smart devices that you'd like to connect to your Verizon account, go for this plan.

1-line: $80/mo | 2-line: $140/mo | 3-line: $165/mo
Verizon Get More Unlimited
Get More Unlimited is the greatest unlimited plan. It includes every single service Verizon has to offer. With this plan, you will get 600GB of cloud storage, and 50% off connect device plans. Moreover, you get completely unrestricted access to Hulu, Disney+, ESPN+, and Apple Music.

1-line: $90/mo | 2-line: $160/mo | 3-line: $195/mo
Shared data plans
Verizon shared data plans are post-paid options. However, they don't have unlimited data but let you utilize the same plan across several devices (up to 10). They also come with full 5G access. The best part is you get the option to use any unused data for the next month. If you are a light data user with multiple devices or wish to share, these plans are for you. However, these plans do not provide a lot of data for your money.
Verizon 5GB shared data
Verizon's shared data plans start at $55 per month for a 5GB allotment. Although the price is modest, remember that 5GB doesn't go very far. So if you're sharing with another person, make sure you're only using it for browsing and checking emails. This package comes with full 5G access on Verizon's premium network, but no streaming or cloud storage.

1-line: $55/mo | 2-line: $80/mo | 3-line: $105/mo
Verizon 10GB shared data
The second shared data plan is a 10GB plan, which is recommended for most customers who want to share their data plan with several users or devices. Although 10GB won't go you very far, it'll suffice for most non-streaming tasks. This comes with full 5G access on Verizon's premium network, but no streaming or cloud storage.

1-line: $65/mo | 2-line: $90/mo | 3-line: $115/mo
Prepaid plans
Prepaid Verizon plans are non-contract, flexible plans that you pay for on a monthly basis. These don't require credit checks and have quite low costs. However, they lack many of the features included on postpaid plans, such as streaming services. Also, as they aren't on the Verizon premium network, they will have slower data speeds in general. If you're on a tight budget and don't want to be locked into a yearly contract, you can go for this plan.
Prepaid 5GB plan
This is a 5GB prepaid plan, which includes 5G access and mobile hotspotting for a very low fee. Moreover, this is the lowest Verizon package on the entire site. However, to receive the best pricing through Verizon's loyalty program, you'll need to be signed up for at least ten months. This setback negates the prepaid flexibility and means you'll have to pay a little more for a few months.

Intro price: $40/mo | After 4-mo: $35/mo | After 10-mo: $25/mo
Verizon prepaid 15GB plan
The 15GB plan provides a little more value overall for people who require a little more data. You will get the best pricing after 10-months, as with all prepaid plans. This is an annoying limitation, however, Verizon does include free calling to Mexico and Canada with this plan and higher.

Intro price: $50/mo | After 4-mo: $40/mo | After 10-mo: $35/mo
Prepaid unlimited
This plan includes 5G access as well as free calls and texts to Mexico and Canada. However, mobile hotspotting is an extra $5 a month. If you're just searching for unlimited data on a single line, you can go for this. It is a lot less expensive than the postpaid options.

Intro price: $65/mo | After 4-mo: $55/mo | After 10-mo: $50/mo

Verizon prepaid unlimited wideband
This plan provides you with access to a premium network with faster overall speeds as well as unlimited mobile hotspotting. This one is pricy, especially since you need to remain on the service for over ten months to obtain the best pricing. But if you prefer prepaid flexibility, you can go for this plan.

Intro price: $75/mo | After 4-mo: $70/mo | After 10-mo: $65/mo
Connected and accessory plans
Along with phones, Verizon has plans for a variety of other devices. This includes smartwatches, tablets, and other cellular devices that it refers to as "connected devices." In general, you may add these to existing Verizon plans for roughly $10 each. But they are also available as independent plans.
Tablets
Unlimited – $20/mo
Unlimited Plus – $30/mo
Smartwatches
Laptops
Unlimited – $20/mo
Unlimited Plus – $30/mo
Cars, hotspots, sat navs, and streaming cameras are among the other devices that can be connected to a Verizon Connected plan at similar pricing.
Pricing: Postpaid vs Prepaid
With the postpaid plans, you will have to sign a long-term (24-month) contract and pay your bills at the end of each month until your contract expires. Generally, these plans give you access to a variety of great Verizon bargains each month, allowing you to upgrade or get a new phone at a discounted price. Prepaid means you won't be locked into a long-term contract. So, you will be able to pay at the start of each month. This gives you more options. Verizon has a loyalty program that saves the best pricing for those who stick with their plan. This is of course a little cheeky as it's looking to tie people in, offsetting that prepaid flexibility. Also, it is worth noting that Verizon tends to reserve its deals on new phones for postpaid customers only.
What's Verizon's coverage like?
Verizon is often regarded as having the best nationwide coverage of all the major carriers. Most of these carriers put their total coverage for their 4G LTE network at over 70%. Things become a little more complicated when you consider the 5G network, which is still in its early stages for the majority of operators. In this regard, Verizon currently offers just around 11% countrywide coverage, especially in major cities. If you're looking for coverage in a specific location, you can check out the most up-to-date coverage map on its website.
Does Verizon have 5G on all its plans?
Yes, all Verizon plans have access to the service's 5G network on paper. But it is important noting that not all Verizon 5G data plans offer the same speeds. The company actually offers two types of 5G services. This includes a basic "5G" network that coexists with the existing 4G LTE network and a classy "5G Ultra-Wideband" network that operates in a separate band. Overall, the less expensive plans use the conventional 5G network, whilst the expensive ones have full access to the Wideband network. The Wideband network offers extremely fast speeds, though it's worth noting that it's not yet widely available outside of major cities.
Why is Verizon Wireless plans so costly?
The main carriers' cell phone plans are generally more expensive than those given by smaller prepaid carriers like Visible and Mint Mobile. This is because the large carriers physically manage the networks that all carriers use to deliver service. Thus spending more to maintain them. Verizon offers some of the most expensive plans, which are partially mitigated by the fact that they generally offer the highest speeds and amenities.
Best Verizon Wireless plans for families
In general, the ideal Verizon plan for families is one of the postpaid unlimited plans. It offers the benefits of not having to worry about constraints, an array of perks, and discounts for adding extra lines per plan. The Verizon unlimited postpaid plans also have a unique 'mix-and-match' option. This allows you to add lines to a different plan tier if desired.
Best Verizon Wireless plans for seniors
For Seniors, Verizon offers only one plan: the 55 Plus plan. It costs $60 for one line and $80 for two lines. It's a fairly generous package from Verizon. But it is currently only available to residents of Florida.
Conclusion
Verizon has an ideal plan for all the different types of uses you can have. Even though the plans might feel a bit expensive with Verizon, the perks and speed you get are incomparable. However, the company also has plans for you even if you are on a tight budget. The cheaper plans, though having 5G speed, will have a bit slower speed than the Ultra-Wideband. Still, the package is worth opting for. Although, if you are looking for a cheaper alternative than Verizon, you can try the plans at Visible or Mint Mobile. Both these companies also provide good service and cost-effective plans.
If you have any questions, you can ask in the comments section below.
Read More!