Invest in the best gaming motherboard you can afford if you want to get the most out of your internals. Because it is the backbone of your computer, it is critical to ensure that it is running at peak efficiency and allowing you to overclock your CPU more easily. It is so critical that if you skimp, you may end up with one that underperforms, not to mention potentially damaging or destroying all of the components you spent so much money on. Whether you're trying to upgrade your computer or building a PC, spend as much time and effort as you would on finding the best graphics card and processor. You want your components to work as efficiently as possible, which necessitates a sturdy Gaming motherboard.
The two best motherboards for either platform also enable you to get much more out of the processor than what's available from the factory, primarily through the included software. Other suggestions in our collection include solutions for gamers, Mini-ITX builds, and those on a tight budget. Almost everyone will be able to find a motherboard that meets their requirements. In general, the higher the cost of the motherboard, the better the support for stable overclocking and the likelihood of using high-quality components. A few important factors should influence your decision to purchase a new motherboard. You'll be fine with the latest Intel and AMD processors as long as you don't buy the cheapest boards.
ASUS ROG Strix X570-E Gaming Wi-Fi II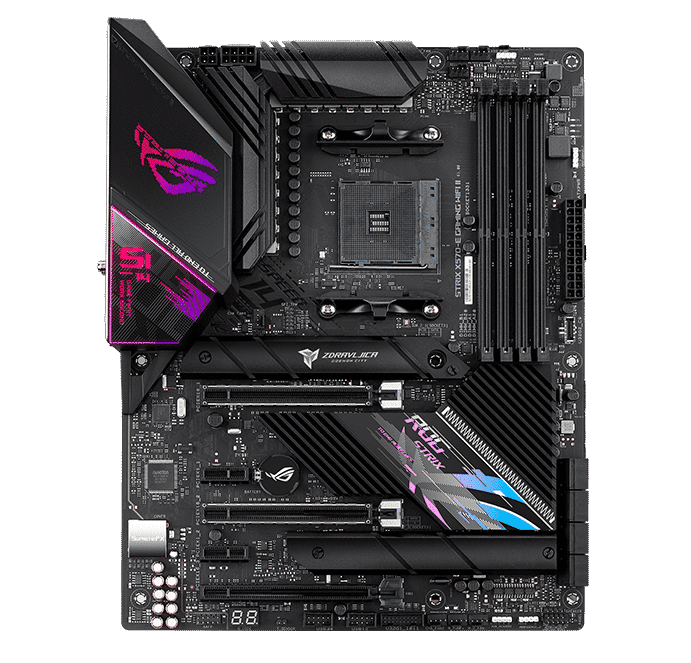 The motherboard is critical, but it is also difficult to get wrong as long as you buy one that is compatible with the CPU you intend to install. The ASUS ROG Strix X570-E Gaming WI-Fi II is our recommendation for AMD fans seeking a fine balance of performance and price. AMD's Ryzen processor generation is crushing Intel, and ASUS' best motherboard is a perfect match. This isn't the most powerful AMD motherboard, but you're unlikely to require all of the extra features that come with the most expensive motherboards.
The ROG Strix X570-E Gaming Wi-Fi II's best feature is the high-quality components used throughout. This is a critical aspect of choosing a motherboard and a solid power delivery setup. For improved reliability and overclocking support, capacitors and other performance components should be part of a premium batch.
ASUS ROG Strix Z690-E Gaming Wi-Fi Gaming Motherboard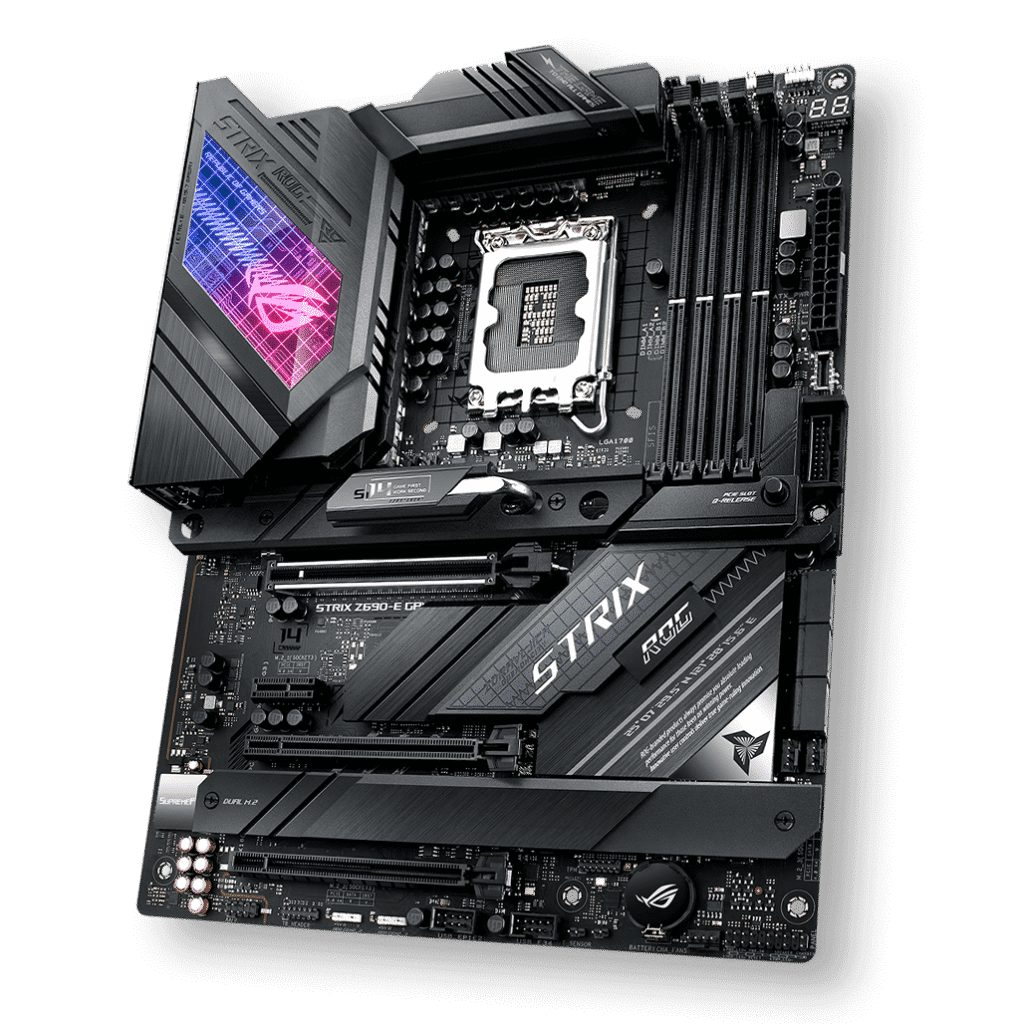 The ROG Strix Z690-E Gaming Wi-Fi circuit board is also outstanding. You'll receive a PCB with the same elevated, premium components as well as nearly all of the expansion you'll require for a capable PC setup. There's also a good 18+1 phase power delivery, so you can easily push this motherboard to its limits and beyond. 2 NV Me storage drives and 128GB of RAM are required to run Minecraft smoothly.
The Z690-E Gaming Wi-Fi is a good value platform option because it can be used in a premium PC build with an Intel Core i9-12900K.2.5Gb LAN, Display Port, HDMI, one USB-C 3.2 Gen 2×2, three USB 3.2 Gen 2 (two USB-A and one USB-C), four USB-A 3.2 Gen 1, and four USB 2.0 ports are available.
ASUS TUF Gaming B550-PLUS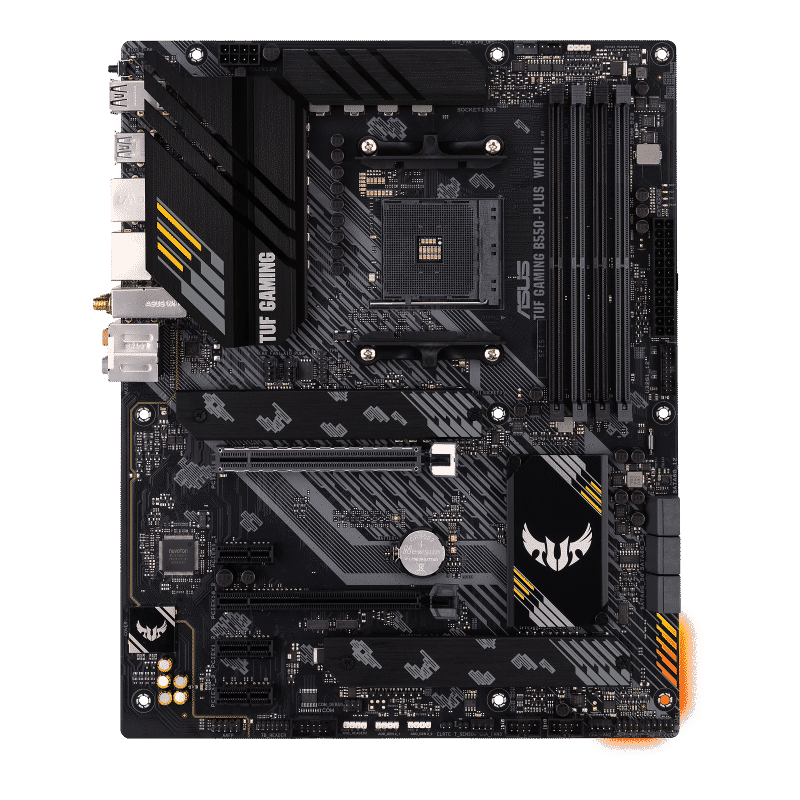 You could easily install a Ryzen 9 5950X and it would function flawlessly. It's not intended for enthusiast liquid nitrogen-cooled rigs, so overclocking is out of the question. Nonetheless, an enthusiast-grade system can be run on such a small, low-cost foundation. You could easily install a Ryzen 9 5950X and it would function flawlessly. It's not intended for enthusiast liquid nitrogen-cooled rigs, so overclocking is out of the question.
This motherboard is less expensive, but it still has an 8+2 power phase design, which means it can handle more power-hungry CPUs and some overclocking. For networking, you have a single 2.5 GB LAN connection. Overall, this is a great way to make the switch from Intel to AMD without spending too much money.
ASUS TUF Gaming H570-PRO Gaming Motherboard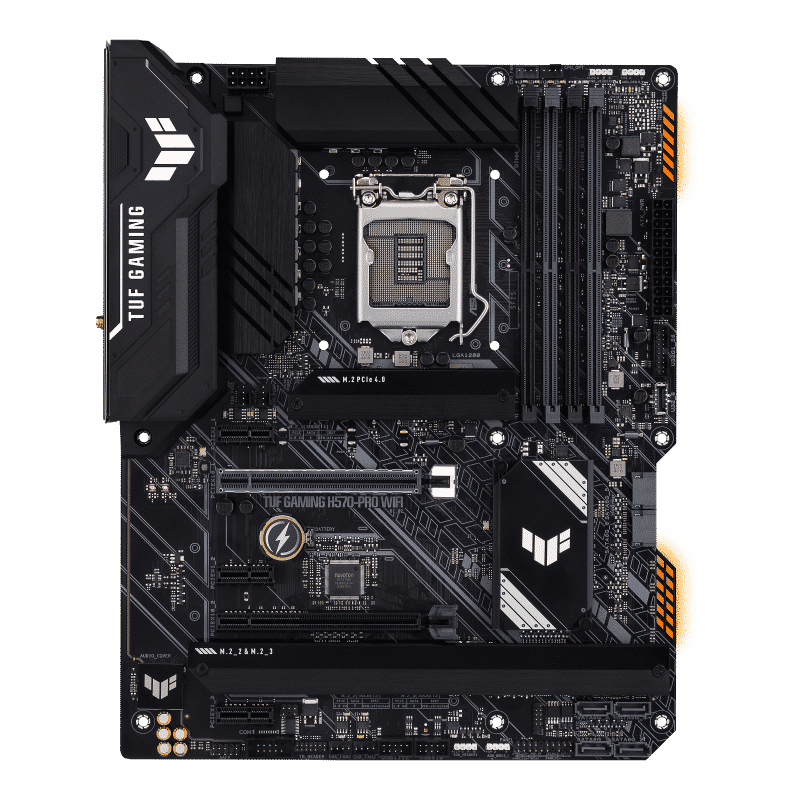 The ASUS TUF Gaming H570-PRO Wi-Fi is positioned just below Intel's top-tier Z690 chipset. The H570 chipset lacks a few more advanced features, such as Intel Octane support, as well as fewer PCIe lanes and a few other omissions, resulting in a less expensive platform. This enables support for 12th Generation Intel processors while avoiding the high cost of our top Intel motherboard recommendation.
Because this is another ASUS motherboard, we can expect an excellent BIOS that allows us to change a variety of settings without having to boot into Windows. On the back, there are also 2.5 GB LAN, HDMI 2.0, Display Port 1.4, two USB-A 3.2 Gen 2 ports, a USB-A 3.2 Gen 1 port, and four USB-A 2.0 ports.
AMD Gigabyte TRX40 AORUS Master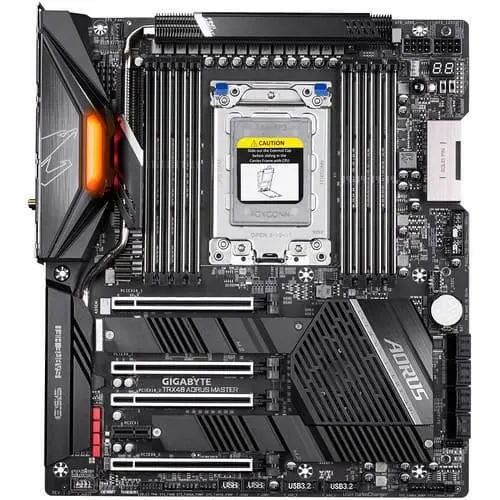 We've heard you have some money to spend on your PC build. If you're thinking about getting an AMD Thread ripper, this is the motherboard to get. Unfortunately, due to their physical size, these advanced processors cannot be plugged into standard motherboards, bringing us to the TRX40 platform.
The Gigabyte TRX40 AORUS Master comes with everything you need to build a massive right. It's all about getting the most bang for your buck, and this motherboard will allow you to build an insanely powerful AMD PC. The only disadvantage is the price, which should not be an issue if you plan on purchasing a Thread ripper CPU. And, given today's exorbitant prices for PC components, this Gigabyte TRX40 AORUS Master is less expensive than top AMD and Intel picks. That is unsurprising.
ASUS ROG Maximus Z690 Formula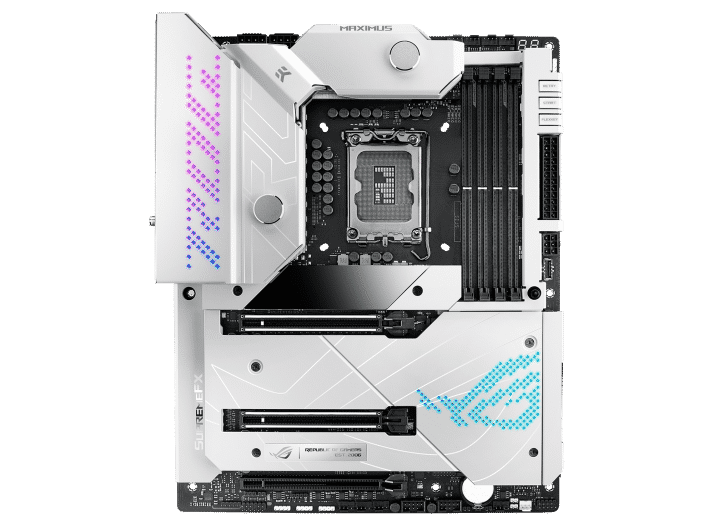 ASUS, like GIGABYTE, manufactures enthusiast-grade motherboards for those with in-depth product knowledge. A motherboard with a Z690 chipset, such as the ROG Maximus Z690 Formula, is ideal for constructing your dream computer. Do you want to try out Intel's latest Core i9-12900K processor? Go ahead and do it; this motherboard will gladly accompany you. The price reflects the fact that this is a high-quality piece of equipment.
Water can be used to cool the VRMs, which are high-quality, premium components. All of this allows users to overclock their processor and system to extract even more performance from their PC while maintaining system stability. ASUS chose 10 GB LAN, HDMI, two Thunderbolt 4 ports, six USB-A 3.2 Gen 2 ports, one USB-C 3.2 Gen 2 port, three USB-A 2.0 ports, Optical S/PDIF, Wi-Fi, and all the audio jacks you'll ever need for the back. It is, however, somewhat pricey. Examine the specifications to see if you really need such a platform for your PC.
Gigabyte X570 I AORUS Pro WIFI Gaming Motherboard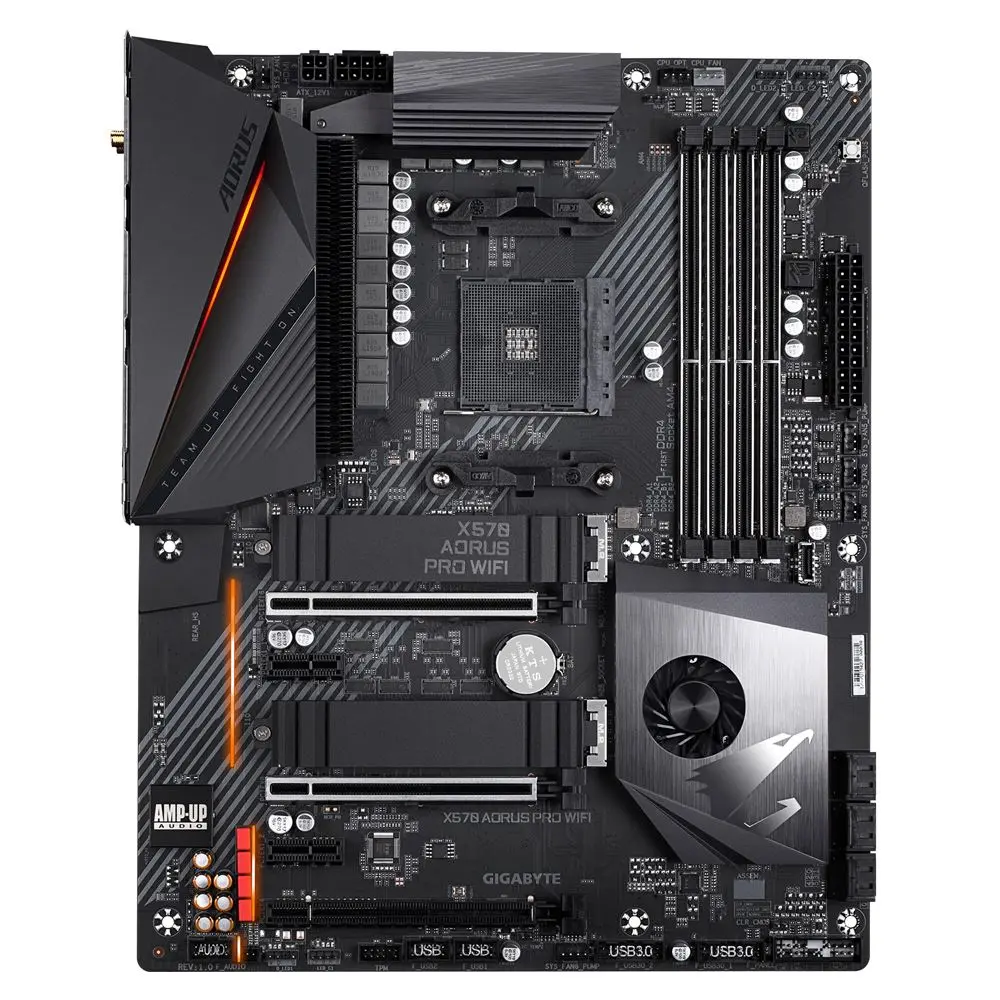 You don't need the biggest motherboard you can find to build a great PC. When you want to keep the overall dimensions of the PC as small as possible, smaller form factor cases are useful, and a Mini-ITX motherboard can help. Using a super-compact Mini-ITX case, you can build a PC that takes up slightly more space than your favorite video game.
Aside from being physically smaller than ATX or microATX motherboards, the Gigabyte X570 I AORUS Pro WIFI keeps a full PCIe slot, and supports two M.2 SSDs, up to 64GB of RAM, and the latest Ryzen 5000 CPUs. That sounds good enough on its own, but the reasonable price will also help. In addition, I mentioned the Ryzen 5000 Series processors. That's right, you could put a Ryzen 9 5950X in this motherboard and have a small PC with 16 cores and 32 threads.
Conclusion
A motherboard should assist you in getting the most out of any task you assign to it. It's critical for gamers to have this component of their rig working properly. Even if it gets hot, the best motherboard options will meet your needs for high-end applications. While the motherboards highlighted here serve different purposes and are better suited for certain applications
Read More