Jabees Firefly Vintage Gaming Earbuds are more than just a catchy nickname. These retro-styled earbuds offer distinct qualities that appeal to both gamers and virtual workers. The low-latency gaming option ensures that sound effects and player voices are always in sync with game time on any device. Other players may hear the user speaking loud and clear thanks to the environmental noise cancellation (ENC) technology.
Jabees also "jumps with this trend" with the first TWS gaming product, a set of Firefly Vintage headphones. This set of headphones also has several very intriguing advancements over earlier Firefly models, which we shall discuss momentarily.
Instead of the previous goods' orange-toned white boxes, Firefly Vintage has a jet-black box with copper-gold textures, which looks very exquisite and in the same historical direction as the product's name. This pair's motto is "True Wireless headphones with a look that never goes out of style"!
Surprisingly, these characteristics transfer well to virtual employment. For individuals who conduct a lot of conferencing and virtual meetings, the game mode and ENC are also quite useful for hearing and being heard. Although these are not the finest earphones for audiophiles, they provide excellent value for money. These perform quite well for the ordinary budget consumer and come with a slew of extra perks.
What will you see here?
Price and availability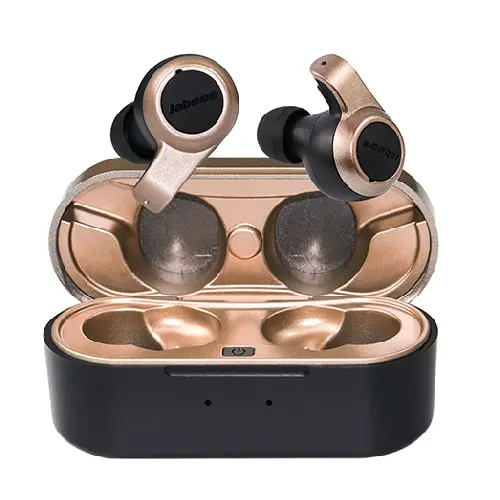 One of the most appealing aspects of the Firefly Vintage Earbuds is their affordability. They cost $40 on the official Jabees website and a few dollars extra on Amazon. This is an excellent value for a set of Bluetooth earbuds with ENC and ambient noise cancellation. They come in both golden and black hues.
We can't ignore the fantastic value here. This is an excellent value for money, and it is far less expensive than comparable earphones on the market. Most true wireless earbuds with different listening modes cost well over $60. However, they cost less than $50 at full retail. This makes them an excellent alternative for your family's young gamers who still haven't advanced to more pricey earphones. The Jabees are great for young listeners since they come with extra-small ear tips.
Earbuds for every gamer!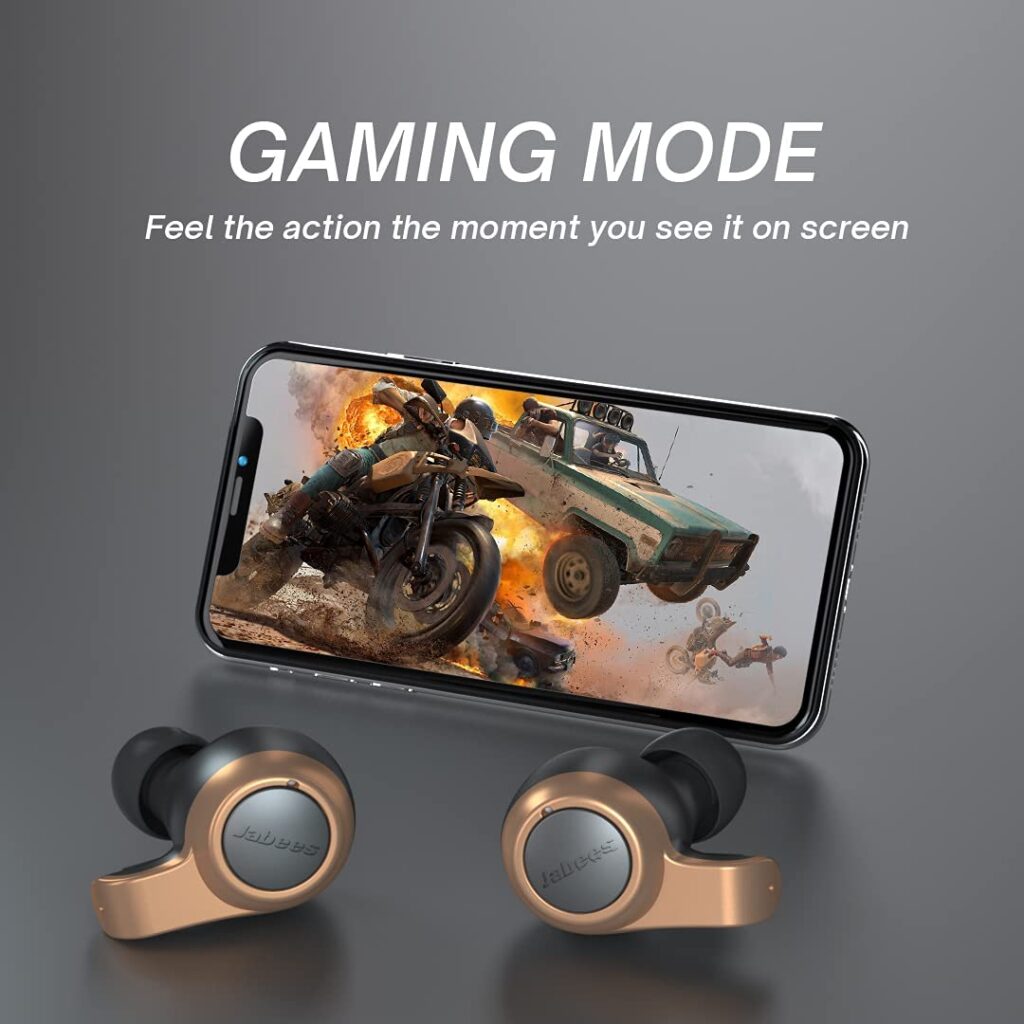 The Jabees Firefly Vintage Earbuds are termed "gaming earbuds" for a reason: they're wonderful for gaming and working, but not so much for anything else. When it comes to gaming, they are fantastic. The gaming mode provides for extremely low latency, allowing sound effects to remain in rhythm with gameplay with little to no lag. Keep in mind that game mode significantly lowers the range of the earphones. However, it's advisable to keep it off.
The Jabees Firefly Vintage Earbuds are referred to as "gaming earbuds" for a reason: they are excellent for both gaming and working.
With ENC Technology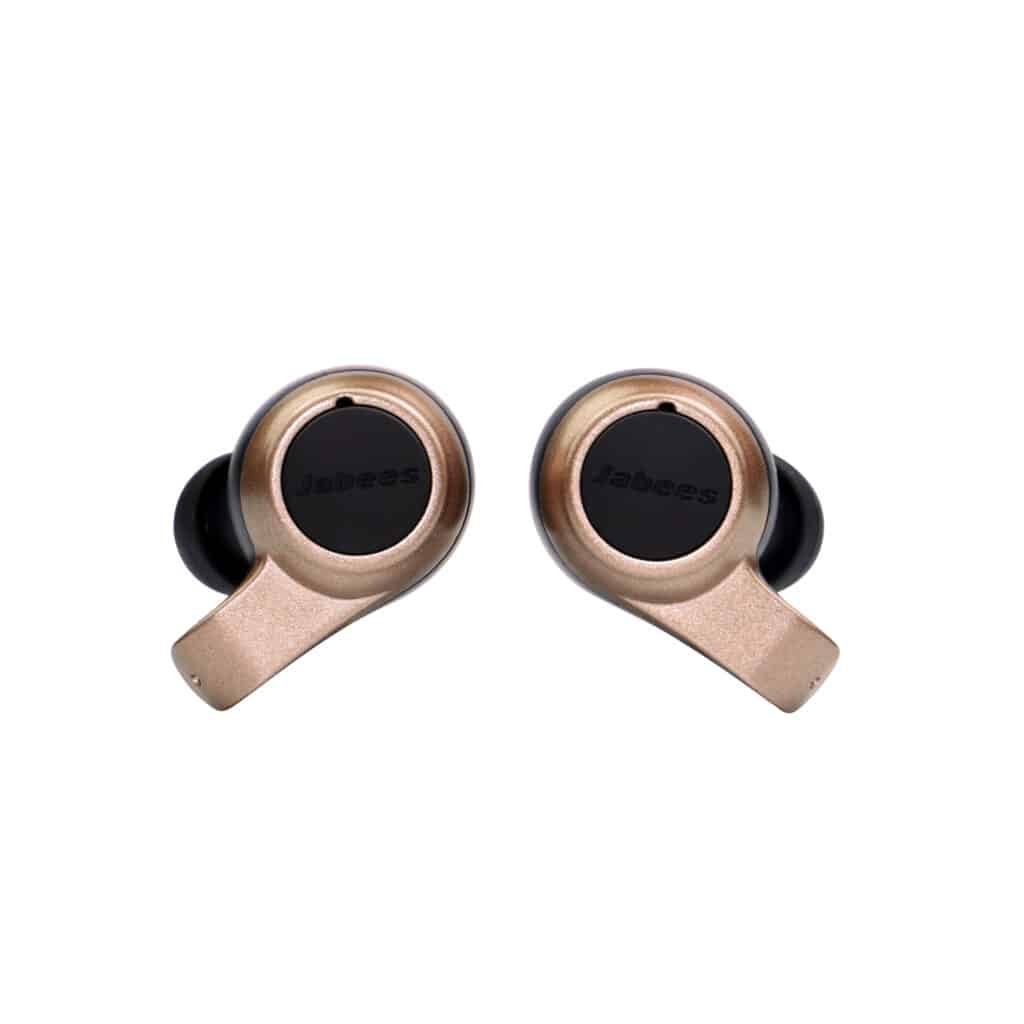 The ENC technology also works well in videogames where gamers need to communicate with other players. However, they can hear your own speech sometimes, but don't pick up on most of the background noise. This is also useful for conference calls and virtual meetings.
Battery Life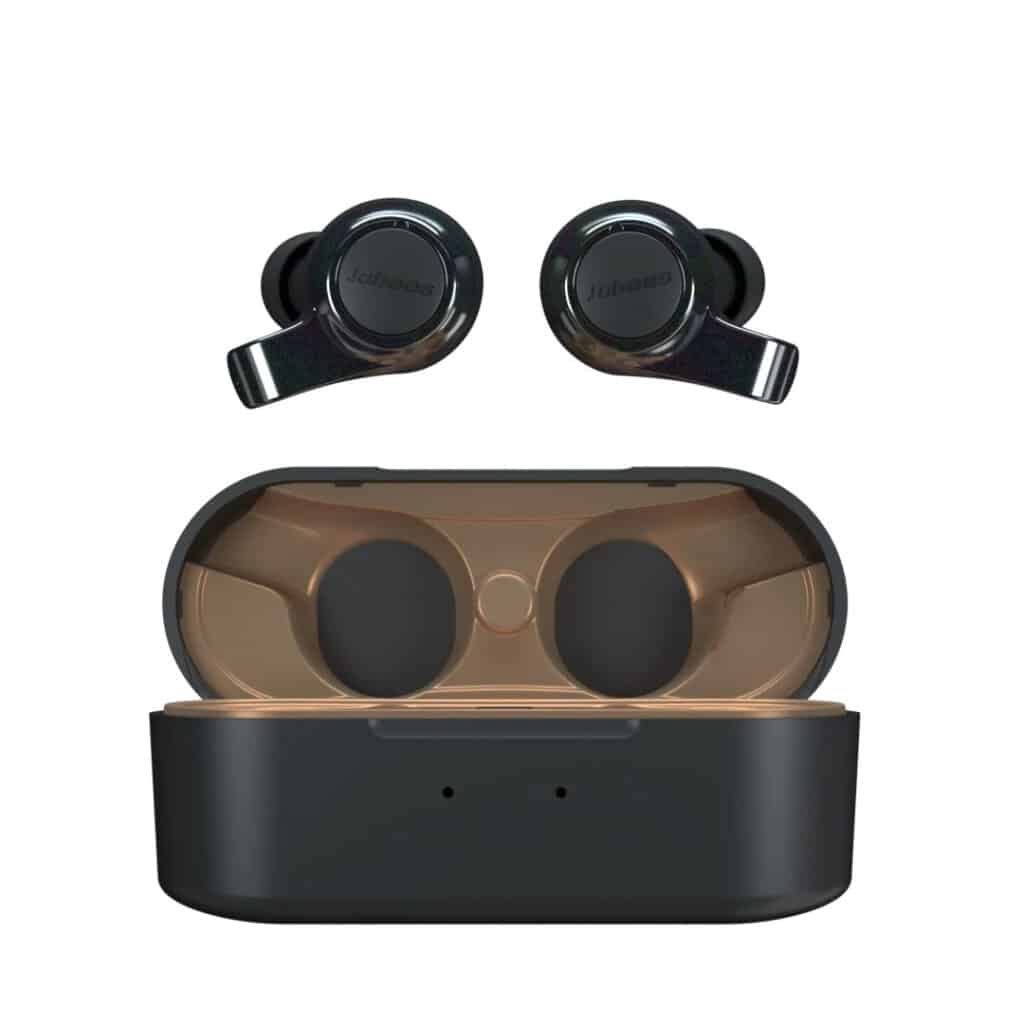 The battery life of Jabees Firefly Vintage Gaming Earbuds is super impressive. On paper, Jabees promises 10 hours of listening time. However, which can be extended to 32 hours when used with the charging case. This is not the best battery life available today, but it is still quite excellent. Furthermore, the charging box has the ability to wirelessly charge using the Qi standard, allowing you to obtain power directly from your device if you are out on the street and can't locate a charger. It's fairly true cause if you use it for casual entertainment it will last about 2 days. That is far beyond any other true wireless earbuds in this price range.
Not for Audiophiles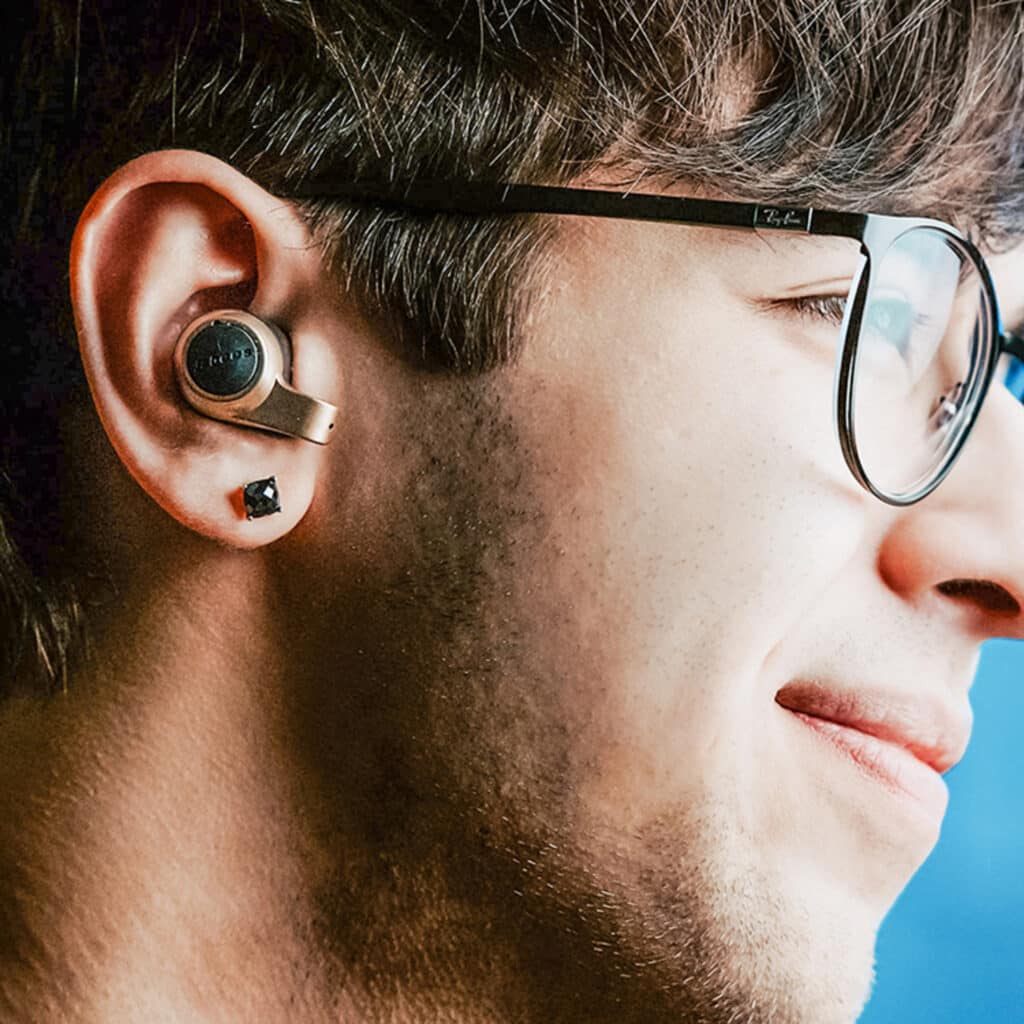 When it comes to sound quality, the Firefly Vintage Earbuds are approximately what anyone would anticipate at this pricing point. That is to say, they sound OK but not spectacular. When ENC is on, they sound a little tinny, and when ambient noise mode is enabled, they sound a little hollow. Music sounds good, but not as pure and clear as in more costly earphone versions. They sound fine in video games and movies, but I wouldn't select them for listening to Beethoven on spatial audio.
It's not fair that you have to use both earbuds to obtain the full range of functions. The combination touch/button controls are actually quite cool and highly functional. The issue is that volume up is on the right bud, while volume down is on the left. So, if I'm only using one earbud, you have to use your phone to control the volume because each earbud only adjusts one volume level and not both.
Other Alternatives to Jabees Firefly Vintage earbuds
The majority of gaming earphones at this pricing point are not genuine wireless, however, there is one similar example from Razer. The Razer Hammerhead Gaming Earbuds provide many of the same advantages, such as low-latency mode and very extended battery life. This competition, on the other hand, does not appear to provide ENC or ambient-noise mode, and they are considerably more costly. The Jabees buds are a superior alternative for individuals who want to use their earphones for calls, business, and gaming.
Conclusion
The Jabees Firefly Vintage True Wireless Earbuds are a high-quality pair of earbuds with an easy-to-use User Interface and a low price. They come with a charging case and are light enough to wear for long durations. They may not be the ideal fit for certain people, but the various ear gel alternatives will give options for the vast majority of consumers.
Read More: