The HP Elite Dragonfly Chromebook is the fastest, prettiest, and most expensive Chromebook ever created, and everyone will adore it to the fullest extent. It is simply the greatest Chromebook for business users, combining outstanding design, performance, security, and stability.
Although this Chromebook is more expensive than most of the best business laptops available today, it is still less expensive than some Windows-based business 2-in-1s that are one or two years old for an enterprise-level computer. This makes it an appealing alternative for some high level fleet users who require more than just a primary connection to your company's cloud apps and services.
What will you see here?
Design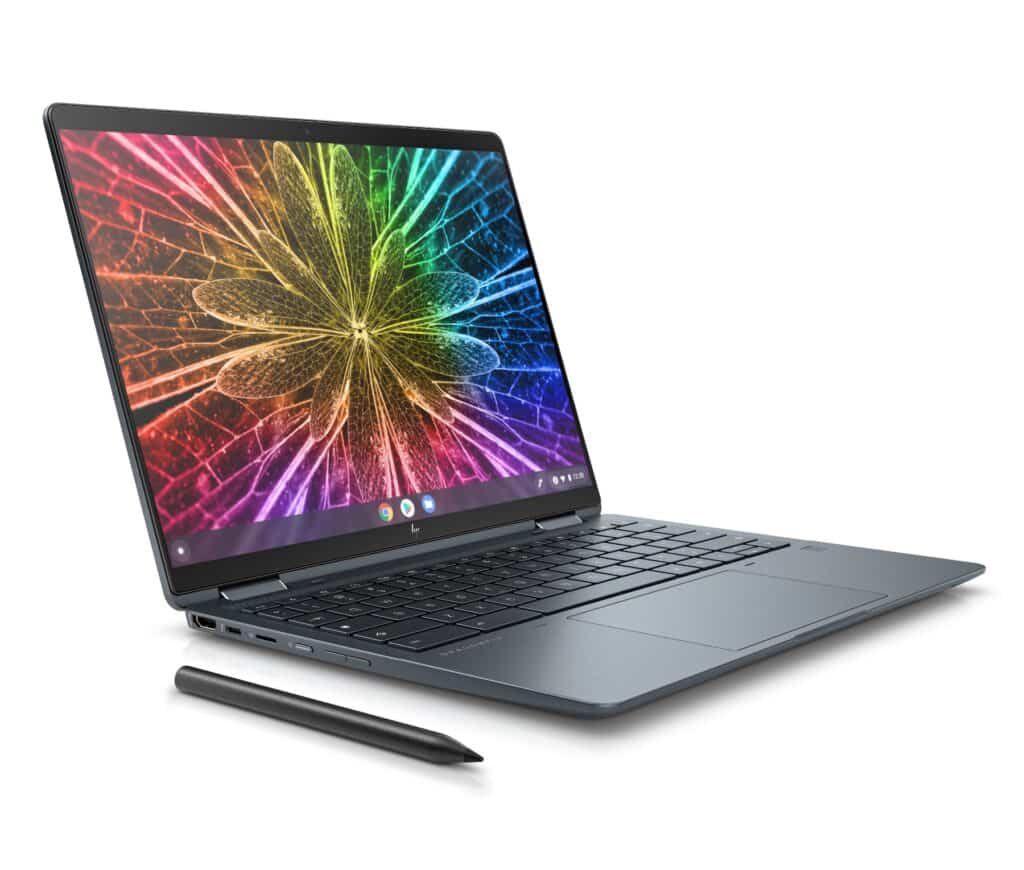 The Elite Dragonfly Chromebook weighs only 2.8 pounds because of the magnesium-aluminum alloy used in its construction. However, the keyboard deck and lid can flex slightly. Given that the metal is quite robust and the laptop can withstand considerable abuse, this isn't a criticism. Additionally, HP put the laptop through the MIL-STD 810H military durability test.
However, it still has a different stiffness than designs made entirely of aluminum. Such laptops include the Lenovo ThinkPad C13 Yoga Chromebook and the HP Elite C1030 Chromebook, both of which have a more substantial feel. But the Elite Dragonfly Chromebook's hinge is flawless, enabling one-handed lid opening while securely holding the display in place in tablet, clamshell, and media modes.
Even when compared to the majority of the Elite Dragonfly family, which has always had a stunning design, the HP Elite Dragonfly Chromebook is a stunning gadget to look at. There's no neglecting the fact that this laptop has a relatively simple appearance.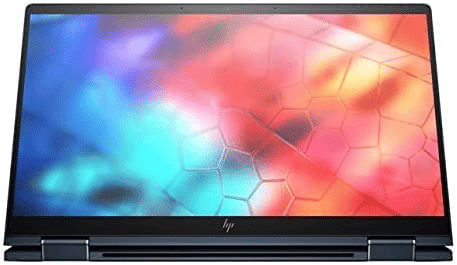 The display is constructed of Corning Gorilla Glass 5 and has a resolution of either 2260 x 1504p or 1920 x 1280p. Still, regardless of the resolution, it will likely be one of the best-looking non-OLED displays you've ever seen on a Chromebook.
The Elite Dragonfly Chromebook comes with the HP Digital Pen by default, but you may remove it from your basket to save $35 if you already have a preferred pen. Although it is an excellent feature and a necessary component of the best 2-in-1 Chromebooks, if you want to go with it, just be aware that the pen will recharge once it is magnetically linked to the side of the laptop.
Battery Life
The HP Elite Dragonfly Chromebook's battery life is one significant weakness. That doesn't mean it's horrible, though. It is much shorter than many rival Chromebooks, notably those powered by Arm CPUs.
This was also expected because Intel Alder Lake CPUs consume much energy regardless of performance level. However, in your day-to-day use, you will be able to use this laptop for a standard eight-hour workday before needing to recharge it. The computer uses quick charging technology to get you back up and running.
Ports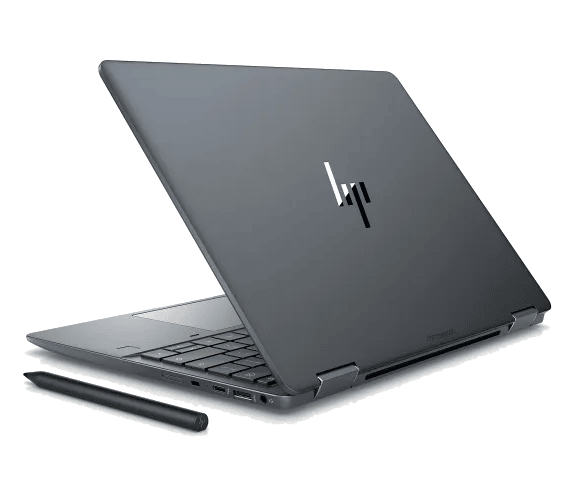 This thin and light connectivity is a considerable strength for both a Chromebook and a laptop. First, unusually for a Chrome OS laptop, 2 USB ports support Thunderbolt 4. This makes it possible to use all of HP's great Thunderbolt docks with up to 3 external screens, among other expansion choices.
Additionally, there is a microSD card reader, a 3.5mm audio jack, a full-size HDMI 2.0 port, and a USB-A 3.2 Gen 2 port.
Wireless communication is provided via Wi-Fi 6E and Bluetooth 5.2, and both 4G LTE and 5G WWAN choices are available.
Performance
The HP Elite Dragonfly Chromebook is the most potent, but it's also the first one equipped with the new Intel U-series 12th generation processors. Because of this, it is challenging to compare it to its rivals at the moment because the rivalry isn't even fair.
The performance of the Core i5-1135G7 CPU in the Acer Chromebook Spin 713 led to it receiving the highest Octane 2.0 score for any Chromebook. The Elite Dragonfly Chromebook, however, outperforms that with a difference of around 20,000 points and practically identical specifications outside the processor.
The Elite Dragonfly Chromebook performs quickly and smoothly with virtually any workload outside benchmarks. There were no noticeable slowdowns, and Google apps ran smoothly.
Price and Availability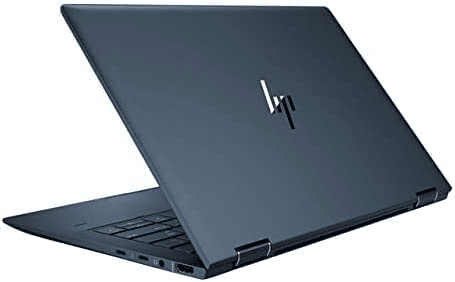 The HP Elite Dragonfly Chromebook is now offered in the US for $1,149 (about £999 / AU$1,699) on the official website and other retailers.
An Intel Core i3 1215U, a 128GB NVMe SSD, 8GB LPDDR4x, and a 13.5-inch touchscreen display with a maximum brightness of 400 nits are included in the base configuration. However, the only way to add Intel vPro is to upgrade to the Core i5, which is not an option with this configuration.
You're looking at an Intel Core i7-1265U vPro, 512GB,  32GB LPDDR4x, and a 13.5-inch WUXGA+ (1920x1280p) touchscreen display, both with 400 nits maximum brightness if you want to go all out for the boss and get them the best of the best combinations. This top-tier configuration costs $3,393, which is shockingly high for a Chromebook. But doesn't it sometimes feel good to be in charge?
Keyboard, touchpad, and webcam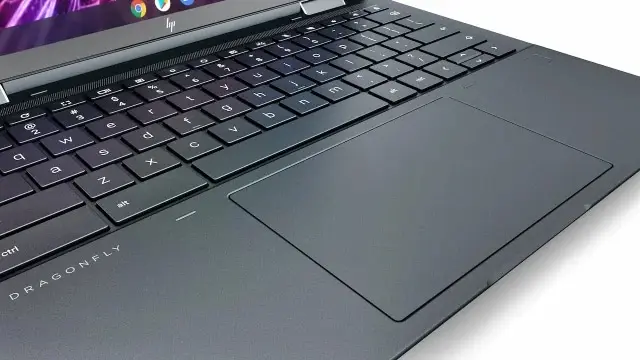 The switches are light & springy, with a good clack when bottoming out, and the keyboard features larger keycaps with close key spacing. It is a keyboard that is just as accurate and pleasant as HP's Spectre keyboards, which are one of the best Windows versions.
The haptic version of the 3:2 touchpad is excellent. It is substantial, has a very comfortable surface, and reacts quickly to taps and clicks. The response appeared natural and trustworthy. Overall, the experience was excellent, with the touchpad's entire surface responding similarly to input. In addition to giving feedback for clicks, the haptic system also notifies you when you shift a desktop in multiple desktop modes or snap a window to any side. The platform is in place to make excellent use of the haptic technology, but there are presumably more effects that one was unaware of.
Naturally, the touch-enabled display functions normally. Several variants come with an active pen that magnetically attaches to the right side of the chassis for storage & wireless charging. It supports active pens. I discovered that the pen supported Chrome OS inking precisely and consistently.
The webcam is a 5MP model, which offers an excellent resolution for streaming high-quality video. The Elite Dragonfly Chromebook is a fantastic laptop for hybrid professionals that use video conferencing to maintain contact with coworkers. For privacy, the webcam has a physical slider.
Is the HP Chromebook a wise decision?
Yes, HP Chromebooks are ideal for school and professional use. The HP Elite Dragonfly Chromebook is mainly best for any use despite having a low battery level.
Conclusion
The Elite Dragonfly Chromebook is unlike any other Chrome OS notebook. Its haptic touchpad is second only to Apple's Force Touch touchpads in terms of quality to most touchpads across all platforms. For large businesses, the vPro CPU offers sophisticated security and management. It is also the quickest Chromebook you can buy when properly configured.
Read More: