The PlayStation 5 – or just PS5 for short- is the upcoming home video gaming console developed by Sony Interactive Entertainment. Sony announced in 2019 that PlayStation 5 will be launched in November. For the countries: North America, Australia, New Zealand, Japan, Singapore, and South Korea, it will be on 12 November 2020. And on November 19, 2020, it will be launched in the rest of the world. The Sony PlayStation 5 will be available in two variants. Here is everything you need to know about Sony PlayStation 5:
What will you see?
Sony PlayStation 5
What do people think about Sony PlayStation 5?
Sony PlayStation 5 design
PlayStation 5 interface
PS5 vs PS5 Digital Edition
PlayStation 5 specs
PlayStation 5 games
Sony PlayStation 5 price
PlayStation 5: Accessories
Conclusion
Sony PlayStation 5
The ninth generation of game consoles – PlayStation 5 (PS5)- is nearly here! Gaming consoles are designed to be connected to a display device, such as a TV, and an external power source to play video games. They have advanced graphics abilities but limited memory and storage space to keep the units affordable. Its predecessor — the PlayStation 4 — is one of the most popular gaming consoles of all time. Sony had sold over 110 million units till May 2020. Also, the PlayStation 2 is the only home gaming console to surpass those numbers. PS2 sold over 150 million units in its lifetime.
Sony is launching the next-generation console in November 2020. It will be interesting to see if it will have enough features to lure gamers around the world.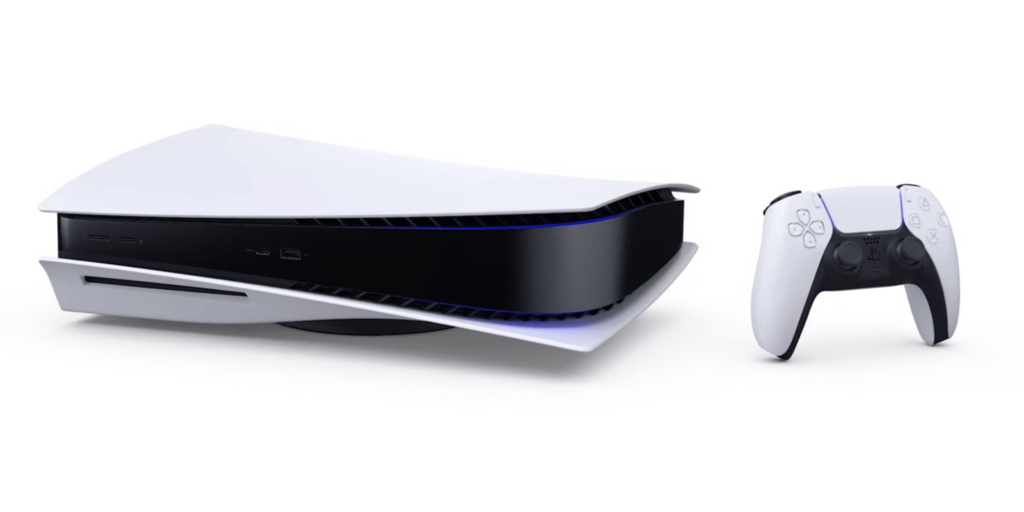 What do people think about Sony PlayStation 5?
The Sony PlayStation 5 isn't out yet, but the buzz surrounding PS5 is high. It still can't be compared to the other consoles.
The Sony PlayStation 5 is expected to be much more advanced from its predecessor. It will be offering more powerful specs and a space-age design. The main competitors will be the upcoming Xbox Series X and the Nintendo Switch. Also, Sony will launch two variants. A base PlayStation 5 system which will incorporate an Ultra HD Blu-ray compatible optical disc drive for retail game support alongside digital distribution via the PlayStation Store. And a lower-cost digital variant lacking the disc drive while retaining digital download support.
Sony PlayStation 5 design
Sony revealed the PS5 design in full at a June 11 event. The console has a black-and-white design that matches the DualSense controller. The design event revealed that Sony plans to launch two variants of the PS5 — the standard console and a slimmer Digital Edition that removes the optical drive. In its vertical orientation, PS5 has two long vents for air intake, which run along the sides of the front, while heat exhaust vents take up much of the back of the console. The PlayStation 5 controller is called DualSense, and it's the largest design departure from any PlayStation controller till now. It also has a futuristic black-and-white design. It comes with a USB-C charging port, and Sony is replacing the Share button with a brand new Create button, though it is still not known what it does.
For the cooling system, the PlayStation 5 contains a large double-sided cooling fan for air intake. The cooling solution is aided by a large heat sink with a standard heat pipe design. And, the system contains a 350-watt power supply. Sony developed the PS5 to consume less energy than the PS4 for suspended gameplay states. Not only this, PS5 has a new audio technology called Tempest Engine, which allows hundreds of sound sources within a game to be accounted for in producing audio output compared to 50 for the PlayStation 4.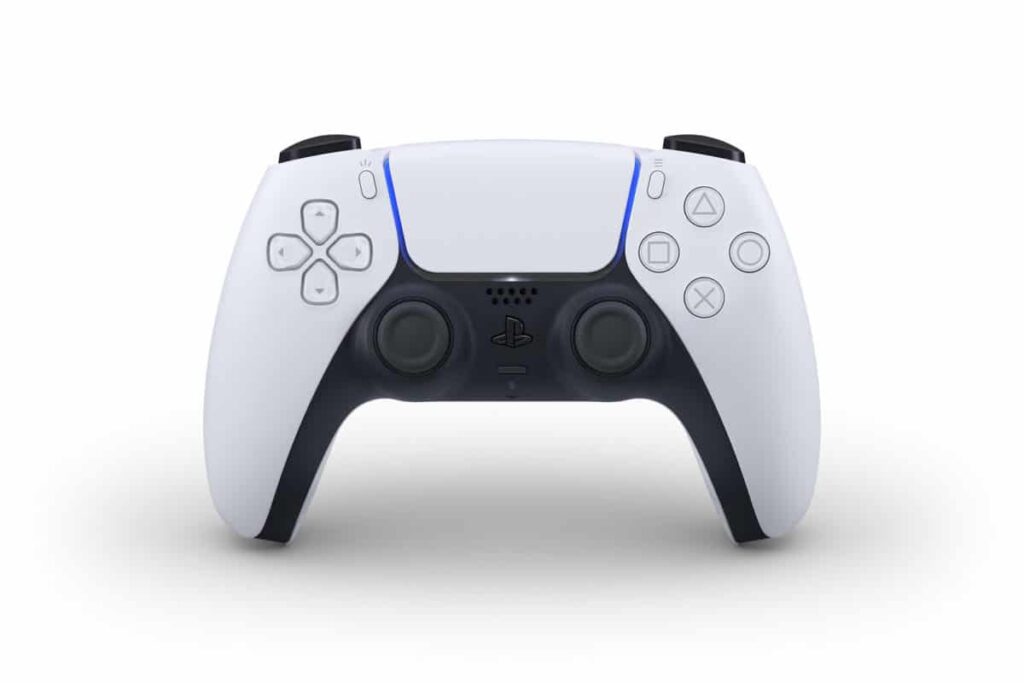 PlayStation5 interface
Like the PS4, the PS5's user experience revolves around the PlayStation button on the DualSense.  Sony's menu systems have been polished for the next generation with a truly impressive range of in-game functions. The whole presentation renders at a native 4K and even supports native HDR out of the box. 
Users tap it on boot to access the user screen. But that's where the similarities end. Tapping the PS button in-game now opens the Control Center. It's a side-scrolling menu system that gives users immediate access to audio controls, friends lists, and more. 'Activities' is an addition to the new menu. It is a set of cards that can take users to particular levels or adventures within a game. Some of these cards display progress, while some also provide gamers with tips, tricks, and tutorials. The Control Center shows recent screenshots, news from PlayStation, and friends' activities. Gamers can also join voice chats, view other users' streams, or directly join their game.
There's a focus on instant access to everything you need – faster Zen 2 CPU cores and the ultra-fast SSD solution, supplemented by a caching system to reduce potential network lag. Also, certain apps like the PlayStation Store are now fully integrated into the system, meaning no delay when you access them. And, it is impressive how the gamer can return to the Control Centre at any time during play and access any and all cards seamlessly – and that includes Official Game Help.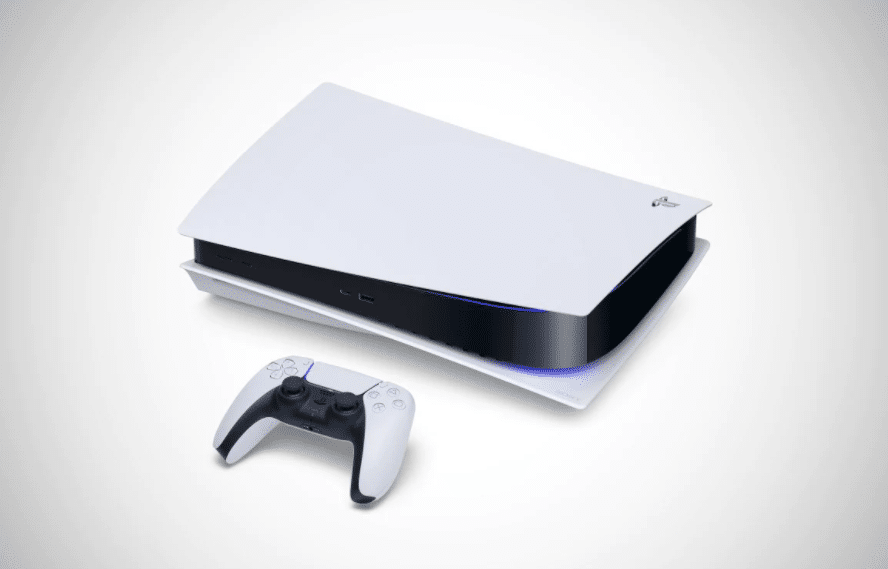 PS5 vs PS5 Digital Edition
So what's the difference between the PS5 and the PS5 Digital Edition? It comes to the fact of the missing optical drive and the price difference. The designs are also a little different, due to the missing optical drive.
You should get the PS5 Digital Edition if you plan to buy the games digitally and don't need to borrow games from your friends or Redbox or other services. There are obvious aesthetic differences between the two devices, as the PS5 Digital Edition has a slightly smaller profile owing to the absence of a disc drive. The physical media cannot be played on the PS5 Digital Edition, including PS5 and PS4 games, DVDs, and 4K UHD Blu-ray movies. Also, it's worth remembering that if you want to take advantage of free PS4 to PS5 upgrades, you'll need to use the PS5's disc drive to transfer physical PS4 games to the next-gen console.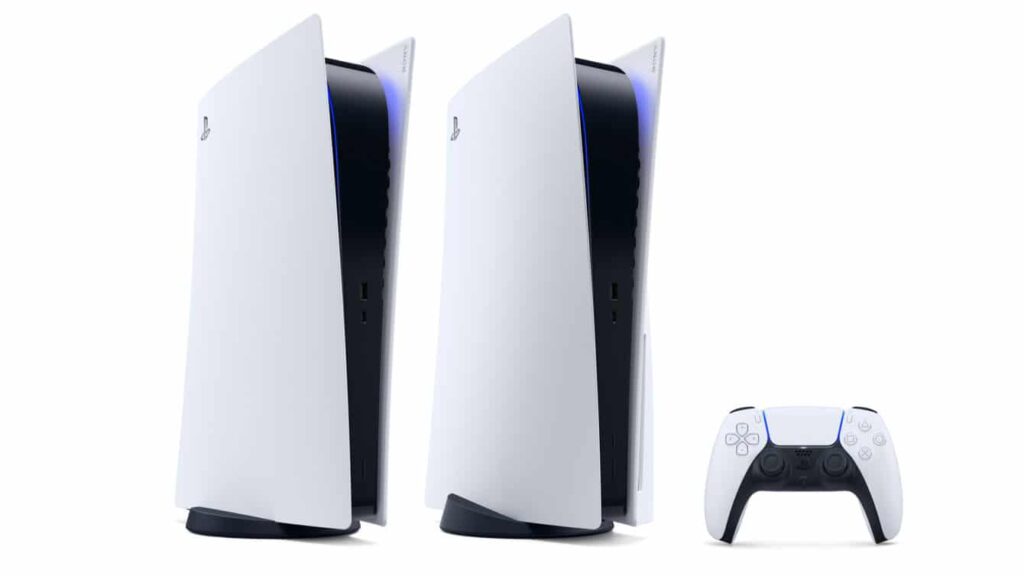 PlayStation 5 specs
In Sony's recent system architecture deep-dive, the company revealed some details about its new technology and other hardware details about the upcoming gaming console. The PlayStation 5 has some serious improvements over the PS4.
The PS5 will have an upgraded CPU in the form of the AMD Zen 2, with eight cores clocked at 3.5GHz. This will provide significant performance gains over the PS4's eight-core Jaguar 1.6GHz CPU. The PS5's custom AMD RDNA 2 GPU is also a solid upgrade over last gen's custom GCN GPU. Also, the GPU supports hardware-accelerated real-time ray tracing. Both processing units are monitored by a special boost system incorporating AMD's SmartShift technology that adjusts the frequency of these systems based on the current activities of both chips. So, if the CPU is running at lower activity, the boost system may reduce its frequency and increase the frequency of the GPU to allow that GPU to run at higher performance without otherwise affecting power use or cooling.
The PlayStation 5 will sport a proprietary 825GB SSD, and it will support off-the-shelf NVMe SSD expandability. It means the users will be able to easily expand their PS5's storage, and it will also offer faster load speeds, allowing for bigger maps, as well as better system memory management. Also, the gaming console has a new audio technology called Tempest Engine, which allows not only for hundreds of sound sources within a game to be accounted for in producing audio output compared to 50 for the PlayStation 4.
| | | |
| --- | --- | --- |
| | PlayStation 5 | PlayStation 4 |
| CPU | 8x Zen 2 Cores at 3.5GHz with SMT (variable frequency) | 8x Jaguar Cores at 1.6GHz |
| GPU | 10.28 TFLOPs, 36 CUs at 2.23GHz (Custom RDNA 2 architecture) | 1.84 TFLOPs, 18 CUs at 800MHz (Custom GCN architecture) |
| RAM | 16GB GDDR6/256-bit | 8GB GDDR5/256-bit |
| Internal Storage | Custom 825GB SSD | 500GB HDD |
| Expandable Storage | NVMe SSD slot | Replaceable internal HDD |
| External Storage | USB HDD support | USB HDD support |
| IO Throughput | 5.5GB/s (Raw), Typical 8-9GB/s (Compressed) | Approx 50-100MB/s (dependent on data location on HDD) |
| Memory Bandwidth | 448GB/s | 176GB/s |
| Optical Drive | 4K UHD Blu-ray Drive | Blu-ray Drive |
PlayStation 5 games
We've discussed about hardware but what ultimately matters with any gaming console is what games you can play.
At launch, Sony is offering five PS5 games from PlayStation Studios. The company announced it will be compatible with "the overwhelming majority of the 4,000+ PS4 titles". That includes the standalone sequel spin-off Spider-Man: Miles Morales, vehicular combat Destruction AllStars, the Demon's Souls remake, 3D platformer Sackboy: A Big Adventure, and complimentary 3D platformer Astro's Playroom that feels more like a demo showcase of DualSense's capabilities. PS4 titles will likely benefit from higher, more stable frame rates and higher resolutions on the PS5. It can't guarantee every game will work, but it has already tested many titles.
The PS5 will also enjoy a bunch of third-party titles that will also be available on the Xbox Series family. That includes Assassin's Creed Valhalla, Call of Duty: Black Ops Cold War, Destiny 2: Beyond Light, Devil May Cry 5: Special Edition, Dirt 5, Fortnite, Marvel's Avengers, and Watch Dogs Legion. Also, many new titles will be available for the console at or soon after launch.
Unfortunately, the backward compatibility won't go further back. So, you won't be able to play PS3, PS2, or PS1 games on the PS5 unless those games were previously ported to the PS4.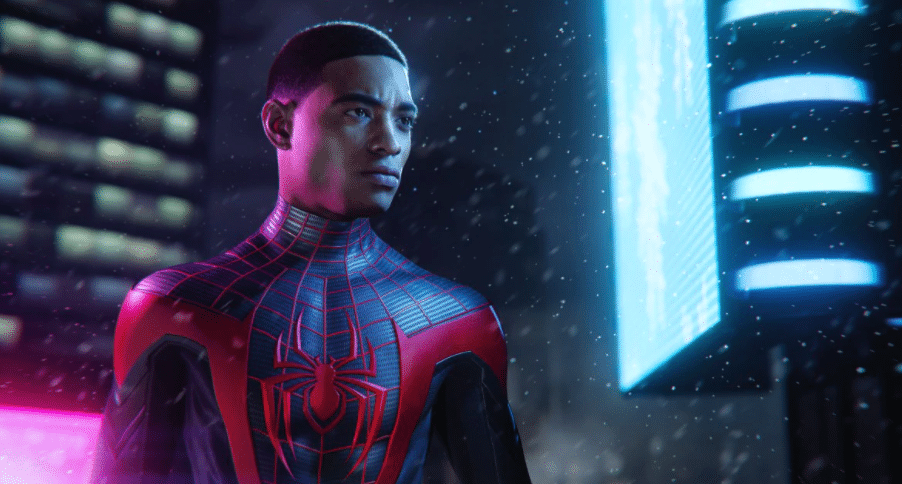 Sony PlayStation 5 Release Date and Price
The Sony PlayStation 5 release date is now set for November 12, 2020 in the US and a few other select markets. It's expected to arrive just a week later (November 19) to several other major markets.
Sony is offering two new PlayStations for next-gen gaming. The only difference between the PS5 and PS5 Digital Edition is that the former has a 4K Ultra HD Blu-ray drive and the other doesn't. Thus, the PlayStation 5 has a higher starting price than the Xbox Series family.
The PlayStation 5 Digital Edition costs $400 in the US, £360 in the UK, CA$500 in Canada, €400 in Europe, AU$600 in Australia, NZ$650 in New Zealand, and ¥39,980 in Japan.
And, the PlayStation 5, comes in at $500in the US, £450 (about Rs. 43,000) in the UK, CA$630 in Canada, €500 in Europe, AU$750 in Australia, NZ$820 in New Zealand, and ¥49,980 in Japan. But, not all these prices are inclusive of sales taxes in every market.
But, you have to pay the entire amount upfront as Sony doesn't have a subscription programme, unlike Microsoft's Xbox All Access for the Xbox Series X and Series S. PS5 pre-orders launched September 17, though there were very limited quantities out of the gate. It's currently sold out at virtually all retailers.
PlayStation 5: Accessories
Sony isn't dropping support for all PS4 accessories. Officially licensed racing wheels, arcade sticks, and flight sticks will work with PS5 games. The PS Move Motion Controllers, the PlayStation VR Aim Controller, and the PlayStation Camera are also supported with PS VR games on the PS5. You'll need a PlayStation Camera adapter on the PS5, which Sony will provide for free to PS VR users.
A new PlayStation HD Camera is accompanied with the gaming console, which can capture in full-HD (1080p) and has a built-in adjustable stand that helps you attach it to your TV. Moreover, the new PlayStation HD Camera is capable of removing the background around you and placing you in your gameplay footage.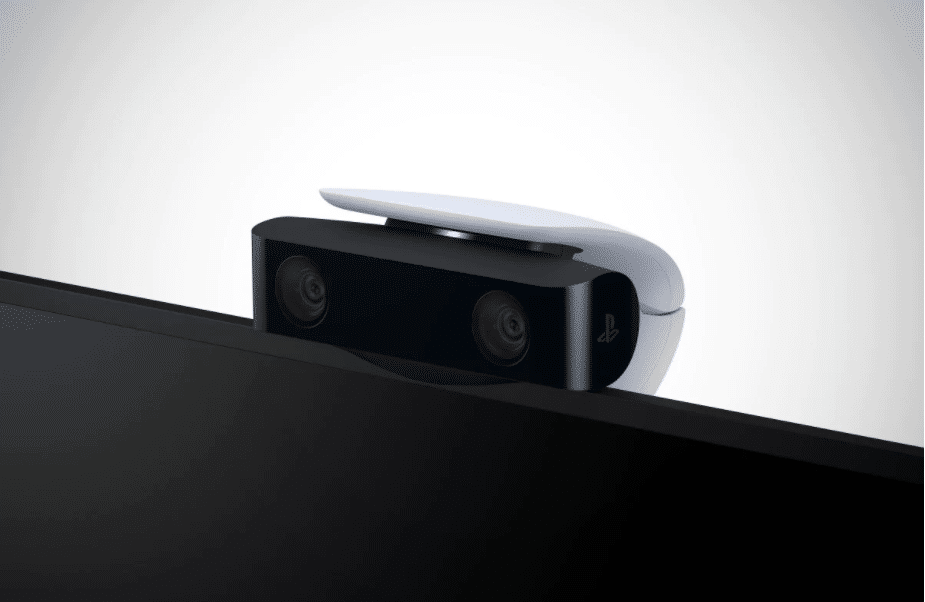 PlayStation HD Camera Price
The PlayStation HD Camera costs $59.99 in the US, £50 in the UK, CA$80 . in Canada, €60 in Europe, AU$98 in Australia, NZ$110 in New Zealand, and ¥5,980 in Japan.
Pulse 3D wireless headset
Another accessory is the Pulse 3D wireless headset which is designed to make most of the PS5's 3D Audio technology. It also has dual noise-cancelling microphones, USB-C port for charging, a 3.5mm headphone jack to make it wired, and an included adapter that works with PS4, PS5, Windows, and macOS.
The Pulse 3D wireless headset costs $100 in the US, £90 in the UK, CA$130 in Canada, €100 in Europe, AU$160 in Australia, NZ$180 in New Zealand, and ¥9,980 in Japan.
DualSense Charging Station
DualSense Charging Station allows you to charge two DualSense controllers at the same time by docking them. It costs $30 in the US, £25 in the UK, CA$40 in Canada, €30 in Europe, AU$50 in Australia, NZ$55 in New Zealand, and ¥2,980 in Japan.
PS5 Media Remote
PS5 Media Remote is designed for those who plan to use the PS5 as an entertainment centre too. In addition to the play / pause, fast forward, rewind, menu, back, volume control, and direction keys, the PlayStation 5 Media Remote also has a voice button and four shortcuts to Netflix, Disney+, Spotify, and YouTube. The PS5 Media Remote costs $30 in the US, £25 in the UK, CA$40 in Canada, €30 in Europe, AU$50 in Australia, NZ$55 in New Zealand, and ¥2,980 in Japan.
Conclusion
Sony is all set to launch it's latest gaming console, the PlayStation 5 – with a second digital-only variant in PlayStation 5 Digital Edition. The PlayStation 4 has sold over two times the Xbox One. Sony is obviously the leader in the console gaming space. The PS5 is capable of 4K resolution gaming at 60 frames per second (fps). It is going to offer better graphics and more consistent performance than the PS4. Then there's the promise of ray tracing, which equates to true-to-life lighting, dynamic environments, and accurate reflections. On top of that, the PS5 promises faster load times due to a solid-state drive (SSD) taking over from the hard disk drive (HDD). With all these amazing features, it is hard to resist Sony's latest PlayStation 5.
Are you planning to buy Sony's PlayStation 5? Tell us below what you think about it.