With the addition of new technologies, the employees' need to carry their own devices to offices is increasing. Here is what BYOD is and its importance for you to get a better idea about it.
What is BYOD?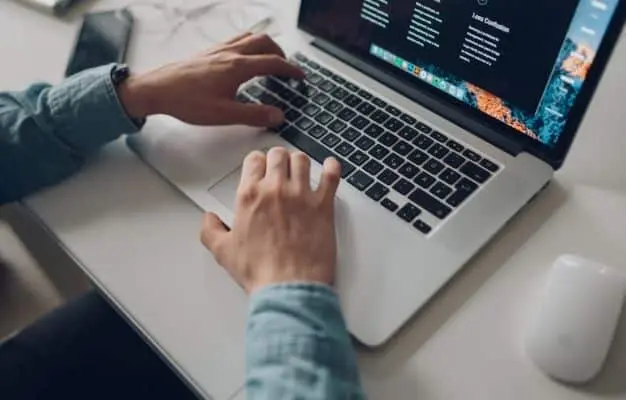 With the advancement of technology, employees are increasingly wanting to use their own devices to access corporate data. This is because many IT departments struggle to keep up with annual technology advancements. Amongst this, Bring Your Own Device (BYOD) is trending. This includes efforts like Bring Your Own Technology (BYOT), Bring Your Own Phone (BYOP), and Bring Your Own PC (BYOPC). Through the so-called 'consumerization of IT,' they've all evolved to empower workers. BYOD promotes firm employees to work on the device of their choice, accessing corporate email, seeing text documents, and more as part of this consumerization. The goal behind this idea is to increase productivity and lower money expenditure. However, BYOD has a bad side. It can jeopardize IT security and put a company's sensitive business processes at risk. If at all it is not thoroughly understood and regulated.
Why does BYOD matter?
BYOD is giving rise to a new IT independence among firm employees who already own and use personal laptops, tablets, and smartphones. Many of these mobile devices are newer and more advanced than the technology that many IT teams use. There is no wonder that the employees prefer lightweight Ultrabooks, iPads, and large-screen phones due to alterations in people's work habits. IT departments are still catching up and might easily reject the BYOD concept. Even though it is easier for companies to just give certified hardware and software programs and maintain complete control over them. However, analysts believe that BYOD will happen whether or not a company plans for it. The finest thing a small business or firm can do is be aware of the advantages and pitfalls.
Advantages
One of the biggest advantages of BYOD is employee happiness, as it allows them to work more flexibly. Other than that are cost savings for the company by lower hardware investment, software licensing, device maintenance, and productivity gains. All of these allow employees to work faster and efficiently. According to analysts, employee productivity automatically rises as a result of allowing them to securely and conveniently access business data on their own devices. Moreover, SMBs will save a lot of money because they won't have to manage and fund a second device for their staff. Xceed Group's technology practice director, Shaun Smith, agrees with this fact. He does, however, sound a note of warning. He says that in order for a firm to evaluate if a BYOD strategy would work for them, they must undertake due diligence, which basically entails weighing the advantages against the dangers.
Disadvantages
While BYOD may appear appealing, businesses must even weigh the risks of enabling corporate data to be accessible on personal devices over which they may have little or no control. The company should understand the kind of information may employees get their hands on and the safeguards that are in place if an employee's device is lost, stolen, or hacked. This is where convenience and security collide. Security and the loss of devices with minimal password protection are major worries. As the workplace becomes more consumerized, dangers such as hackers and malware become more prevalent. There could also be financial ramifications. Even while a BYOD strategy may save money on IT gear, it may cost a company more to integrate and support a diverse range of employee devices.
Android devices can be complicated to handle since there is so much diversity of devices and a number of different versions of the operating system. The most significant danger is not having a BYOD policy in place. Moreover, if companies don't understand the BYOD policies, they may unknowingly open themselves to assault. And, as a result, legislative or reputational risks if they ignore the matter.
Planning a BYOD policy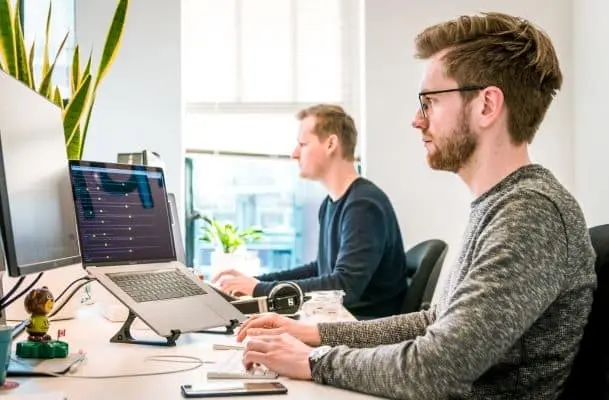 With the rise of BYOD, IT departments and managers are being forced to establish and implement policies that govern the administration of unsupported devices. The safety of the network is critical. These regulations could include encrypting sensitive data, banning local storage of corporate documents, and/or limiting corporate access to non-critical locations. Moreover, the company could also incorporate passcode-protecting employee devices. For IT managers, the first step is to genuinely grasp the problem they're trying to solve, and then look for a solution that matches. Aside from meeting urgent needs, the proper solution should be scalable and manageable. Furthermore, it should be able to expand and alter along with an organization's mobility strategy.
The policies begin with secure device management for creating a BYOD strategy. This is the fundamental functionality of managing devices, whether purchased by employees or provided by the firm. Allowing employees to work on mobile devices while ensuring that nothing goes wrong. This results in significant increases in productivity and loyalty. True mobile productivity and insight emerge in phases two and three, as the focus moves to mobile applications and data. The mobile collaboration will need tracking and deploying mobile applications. After that, by developing secure app-to-app workflows, where mobility can be a powerful driver for change.
Implementing a BYOD policy
There are currently a number of major companies offering BYOD solutions, ranging from fully sandboxed access to more lightweight policy-driven systems. The main concern is preventing data loss or leakage. Any device that accesses or maintains corporate data should undergo a complete risk assessment against a variety of risks, with suitable mitigations in place. Anti-malware, encryption, passcodes, remote wipe, jailbreak prevention, and sandboxing are all possible options. You can secure the data as well as the device with a good BYOD solution. IT departments won't have to worry about compromising security in the name of usability with this strategy. Overall, BYOD is about being inventive and assisting your staff in working more efficiently. Employees want to utilize the gadgets with which they are most familiar at work. They want the same kind of experience at work that they do at home.
How to BYOD?
Step 1: Plan
When you start planning BYOD for your company, the first and foremost thing to consider is a cost-benefit analysis. When selecting how to enable the mobile and who will use it, the company needs to conduct the analysis. It's risky to avoid deciding on a policy, if there isn't one, BYOD will simply lead to anarchy. The company needs to decide the level of access that each user group will have. Aside from that, each segment's security rules and mobile device funding must be defined, followed by an estimate of the total IT support.
Step 2: Secure and Manage
Security is one of the most important and compelling mobile corporate challenges for IT managers and CEOs. It's critical to carefully select the technologies to utilize for mobile device management and security. For instance, if a smartphone containing huge amounts of sensitive data goes missing, the information may get into the wrong hands, putting the firm at risk. The planned business system must be flexible enough to regulate and monitor connections to an increasing number of devices.
Step 3: Communication of the BYOD policy
Many businesses have experienced security breaches as a result of the loss of a mobile device. To enable a smooth implementation, clear, unambiguous communication about the categories of data accessibility on which type of device should be provided to all employees.
Step 4: Support
As with any new policy, implementing BYOD will almost certainly result in an initial influx of support queries and calls. Also, it might take some time to solve all the problems and for people to understand the system. This is where an upfront investment in order to reap the long-term benefits of providing staff access via personal devices is critical.
Establishing a successful BYOD policy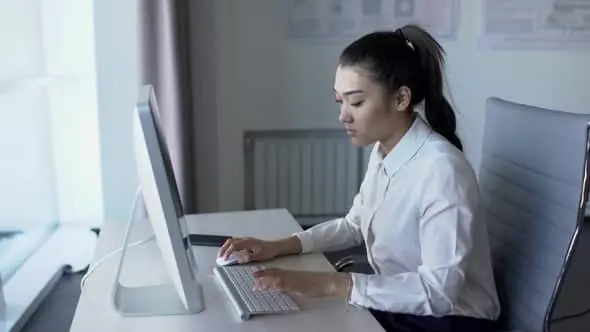 If you're still working on a corporate Bring Your Own Device policy, here are a few tips that can help you solve IT service, security, application use, and other issues:
1. Specify the devices that will be permitted
Employees today have a wide range of devices to choose from, ranging from iOS phones to Android phones. It's critical to define exactly what "bring your own device" means. You must determine which gadgets are acceptable to the company and which devices are not.
2. Establish a strict security policy for all devices that enter the premises
On their personal devices, most users are adamant about not using lock screens or passwords. They struggle with the simplicity with which they can access the functionalities and content on their gadget. However, this is not a particularly valid complaint. A lot of sensitive information can be accessed if phones and other devices are connected to company servers. Employees who want to participate in the BYOD movement must be willing to protect their devices with difficult passwords. It is necessary to use a strong, lengthy alphabetical password rather than a basic four-digit one.
3. Define a clear service policy for devices under BYOD criteria
When it comes to handling issues and inquiries about employees' personal gadgets, management must establish boundaries. Policymakers will need to analyze what kind of questions they will need to answer in order to put this into action. This includes the kind of assistance the company will provide for damage to devices and support policies for applications. And also if the Helpdesk will help resolve ticketing issues with email, calendaring, and other personal information management software.
4. Clear communication on the ownership of apps and data
While it may appear rational for the company to have sole ownership of the personal data kept on the servers, issues are certain to occur when erasing the device in the event of theft. When a device is wiped, all files on the device are often destroyed as well, including personal goods that the user may have paid for. These objects are sometimes irreplaceable. As a result, it's important to consider if the BYOD policy in place will allow for the complete wiping of any device brought into the network. If this is the case, employees must be given explicit instructions on how to secure their devices and back up their data so that it can be restored if the device is restored or recovered.
5. What apps to use?
This regulation must be followed by any device that can connect to a company's servers, whether it is corporate or personal. The company needs to decide on the apps that can be used for alternative email applications, social media browsing, VPNs, or other remote access software. On a device with access to critical company resources, the concern will be whether users will be able to download, install, and utilize software that may cause security or legal risks.
6. Integrate the BYOD plan with the acceptable use policy
Most businesses have corporate phones that are the same as desktop PCs, notebook computers, and other network devices. However, allowing personal devices to connect to the network will expose the VPN to potentially dangerous websites. It's possible that discussions about the acceptable usage policy will be necessary.
7. Setting up an employee exit strategy
Examine what will happen if an employee quits the company with a device under the BYOD policy. The company needs to ensure that all access tokens, data, email access, and other proprietary data and apps are removed. This is not going to be easy. Employees are unable to simply return a company-issued phone. As part of a leaving interview and HR procedures, several organizations tackle this problem by restricting access to corporate emails or synchronization access. Security-conscious employees are more likely to use a BYOD-enabled wipe as a necessary leaving plan.
Conclusion
The pandemic resulted in a work-from-home policy for all the companies. This resulted in employees feeling more comfortable using their own devices for work. Now, when it's time to return to the office, employees want to stick with their own devices for work. Moreover, it is even difficult for companies to keep up with technological advancements. And also always provide the latest devices to work on. So, if the company wants to employ the BYOD policy, it will need to ensure a lot many things beforehand. Even if implementing BYOD will result in productivity gains and cost reduction, it can bring security threats to the company. Not only this, but if the policies are not applied properly, the company may face complete anarchy.
What are your thoughts about BYOD? Tell us in the comments section below.
Read More!