LinkedIn Learning is based on subscription it's an online learning platform where anyone can achieve their goals. Linkedin learning is a place where we can improve our digital skills. Lynda could teach you Photoshop or AutoCAD skills if you required it. But the new site is chockablock with courses that teach business skills, everything from management training to entrepreneurship. The quality of courses is mixed. However, it will be easy to choose your own path and goals.
Beyond LinkedIn Learning, there is a slew of additional online learning options, however, their offerings vary.Skillshare focuses on creative skills. Giving workshops on everything from selling items on Instagram to learning how to use an electric sewing machine. Coursera allows you to take free courses from Yale and other top colleges.
How Much Does LinkedIn Learning Cost?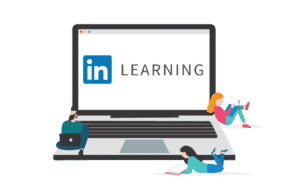 To gain access to LinkedIn Learning's courses, you have two options. Begin, you may pay $29.99 per month or $239.88 per year to subscribe to LinkedIn Learning directly. To subscribe, you'll need a LinkedIn account (which is free). This is a costly price for what you get, especially when compared to other online learning providers.
The second alternative is to purchase a Premium LinkedIn account. This comes with a variety of subscriptions beginning at $39.99 per month. Keep in mind that a premium LinkedIn account comes with a lot more than simply access to LinkedIn Learning such as the ability to message individuals even if you're not linked to them. We consider LinkedIn Learning to be more of a benefit than a need to upgrade to Premium membership.
There is a scheme to purchase the individual courses. You can obtain a free month-long trial of either LinkedIn Learning or a Premium subscription.
How Much Do Other Learning Sites Cost?
All cost money. Only yearly all-access memberships, beginning at $180 per year, are available through MasterClass. Skillshare's pricing has varied throughout the years. But it now appears to have settled at a low annual fee of $29.88. Wondrium, originally The Great Courses Plus, has a monthly fee of $20.
Coursera, Udacity, and Udemy, among other sites.
linkedIn Learning Material and Courses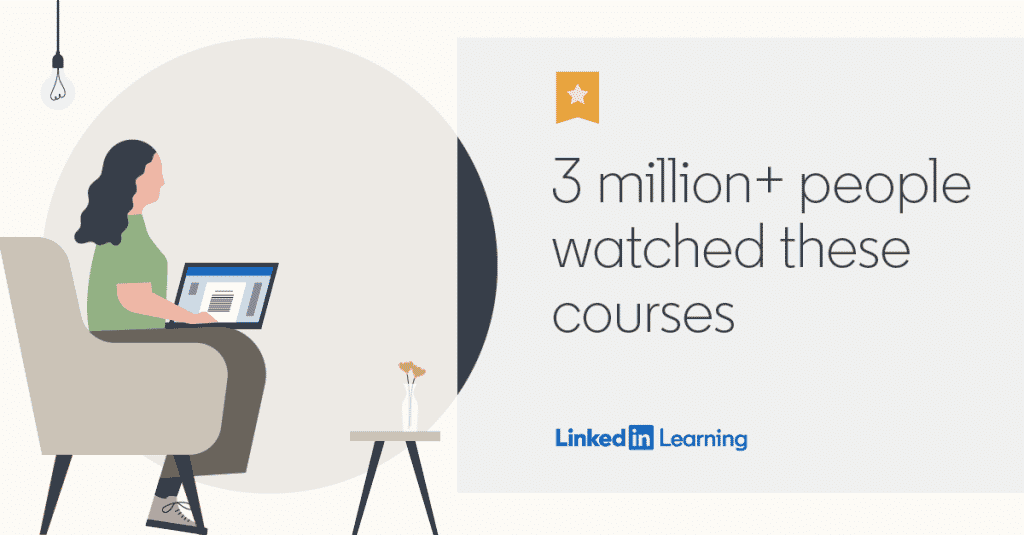 Log in to LinkedIn and click Learning in the upper-right corner after you have a Premium account. You'll see a few brief surveys asking what sort of stuff you'd want to study. Then LinkedIn Learning will show you things that are related to you.
These categories and subcategories are puzzling. For example, if you want to study after effect you can go creativity and not for technology. You may check under either Business or Technology if you wish to learn new Excel skills. Microsoft Office is in the same boat. I'm looking for personal wellness classes, but I'm not sure where I may get them. Under the heading "Business." If you're seeking writing lessons, skip the Creative section because it's devoid of any. However, if you use the search box to look for writing classes, you'll discover plenty.
It's recommended to start using the search box if you're looking for a certain skill or kind of course. One of the benefits of browsing the categories is the Learning Paths. Learning Paths are a curated selection of films on some subject. You can define and explain for small businesses. LinkedIn Learning offers 11 courses on this topic that are all displayed together.
What Are the Classes Like?
In these circumstances, the substance can still be extraordinary. For example, a course on plain language writing included clear explanations. Why people should use simple language in their writing as well as advice on how to do so. The entire presentation, on the other hand. Packaged in such a corporate manner that it drained the presenter of any personality.
Another course on working with your inner critic had some good ideas, but it was overplayed. Despite the fact that the presenter grins at the camera and says her written lines with fire, everything looks to be staged. She makes her points, to be sure, however, but nothing about it lingers in the student's mind. Even if you don't know much about professional singers, you'll remember her vivid anecdotes. Such as when she tells how she sweeps her finger over a dish of honey and licks it off during concerts. When she has to lubricate her throat. Storytelling, with Aguilera picking up honey with her finger, produces an indelible impression on the audience. PowerPoint presentations are rarely successful.
linkedIn Learning Goals and Completion Certificates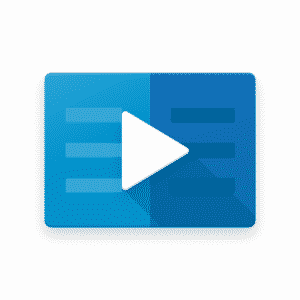 You may set a weekly goal for how many minutes you want to spend watching videos in LinkedIn Learning. You may also access data in your account. The account also retains your progress in different courses. allowing you to take a break When Ariana Huffington begins talking about meditation, she takes a pause and then resumes.
Upon completion of many LinkedIn Learning courses. You will receive a certificate that you can download as a PDF or upload to your LinkedIn profile. Certificates were also common in the days of Lynda.com, However, it's worth noting that they don't always have any real-world value. They could be useful if your company pays for your Premium account and needs confirmation that you're using it properly.
A Solid Perk for LinkedIn Users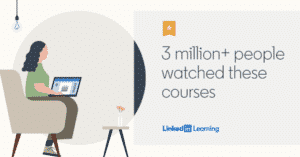 If you don't, the free trial is well worth your time. Whether or not you pay for it is entirely dependent on how well the courses fulfill your requirements. To locate exactly the types of programs you desire. We recommend utilizing the search box rather than the browse tool while browsing for courses. We preferred the software training, and photography. And other technical skills videos from approximately 2015 and earlier to many of the more current business courses. This all too frequently come off as overtly corporate.
For creative talents, we recommend Skillshare, and for inspirational stuff, MasterClass. Khan Academy for academic courses if LinkedIn Learning doesn't have the classes you're looking for. Treehouse and Codecademy are excellent options for learning to code.
Conclusion
LinkedIn Learning is a complement to LinkedIn's renowned professional networking service. The certifications for your LinkedIn profile upon completion, the longer month-long trial period, and the well-done video samples of material. And the particularly high ratings of the smartphone applications are among the service's advantages.
The single-tier only plan, the higher the monthly fee. The major focus on corporate material, and the restricted support choices are all problems that might be improved. LinkedIn Learning as a learning platform is absolutely worth a look for individuals who want mostly business video streaming material.
Read more