Certain accessories have become obsolete as technology has improved and advanced. Premium brands such as Apple & Samsung have abandoned the idea of including headphone ports in their latest devices. This means that traditional wired earphones cannot be directly connected to a phone. This leaves users with two choices. They either buy the brand's wireless earphones or suitable headphone jack adapters that plug into the USB charging port to link standard earphones to these phones.
Whereas the former option provides superior sound quality, it may be costly. As a result, headphone jack adapters are becoming a standard market accessory. Even so, with the ever-growing available options, you might be confused about purchasing the right brands. Don't be concerned! We're here to help you get out of this jam. The following blog lists the best headphone jack adapters that we have discovered on the market!
JSAUX Headphone Jack Adapter
Xumee 2-in-1 Headphone Jack Adapter
Belkin 3.5mm Audio + Charge RockStar Headphone Adapter
Apple Lightning to 3.5 mm Headphone Jack Adapter
Anker USB C Hub Headphone Adapter
Google Headphone Jack Adapter
What does a headphone jack adapter do?
You may connect 3.5 mm headphones as well as other audio devices to a USB-C port with the USB-C to 3.5 mm Headphone Jack Adapter. Plug the USB-C to 3.5 mm Headphone Jack Adapter into your device's USB-C port and the other end into your headphones.
Why don't my headphones fit in the jack?
Some phone covers are overly thick or do not fit the phone model properly. This stops the headphone plug from being completely put into the port. To determine whether this is the issue, remove the phone case before inserting the headphone plug.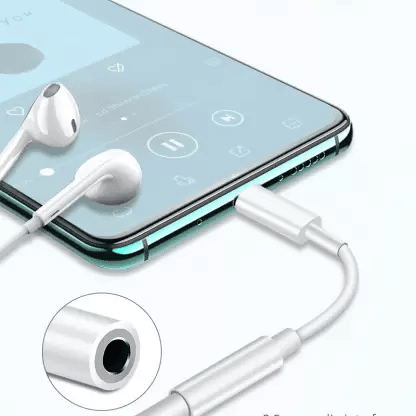 Conclusion
We suggest the JSAUX USB-C Headphone Adapter because it includes a 3.5 mm headphone jack as well as a charging port that supports fast PD charging. If you prefer something a little simpler, a Google USB-C to Headphone Adapter, which only has a headphone jack, will be of interest. Both options are extremely compact and will not take up much space in your purse, pocket, or bag. Finally, if you need an adapter that works with lightning cables, get the Belkin USB-C Headphone Jack Adapter.
Read More: