The Jabra Evolve 2 85 is definitely your best pick if you're searching for a work-focused headset that doesn't skimp on sound quality on your drive home. Jabra has spent the previous several years focused increasingly on the consumer music market, in addition to its well-known headphones. The Jabra Elite 85t earphones are among the most popular truly wireless earbuds in the industry.
With quality materials, multi-mic active noise cancellation, and a slew of features that make the 85 suitable for both work and pleasure. It might be the greatest all-around over-ear headset for business users. With quality materials, multi-mic-supported noise canceling, and a slew of features that make the 85 suitable for both work and play, it may be the greatest all-around over-ear headphone for business-oriented consumers.
Zoom has become a commonplace term where it was not only a year or two ago. Microsoft Teams, Google Meet, and RingCentral, among others, are all becoming more popular.
A decent-quality headset can help everyone who utilizes these platforms. You want comfort, dependability, and audio quality that allows you to dependably sound loud and clear.
What will you see here?
Price & Availability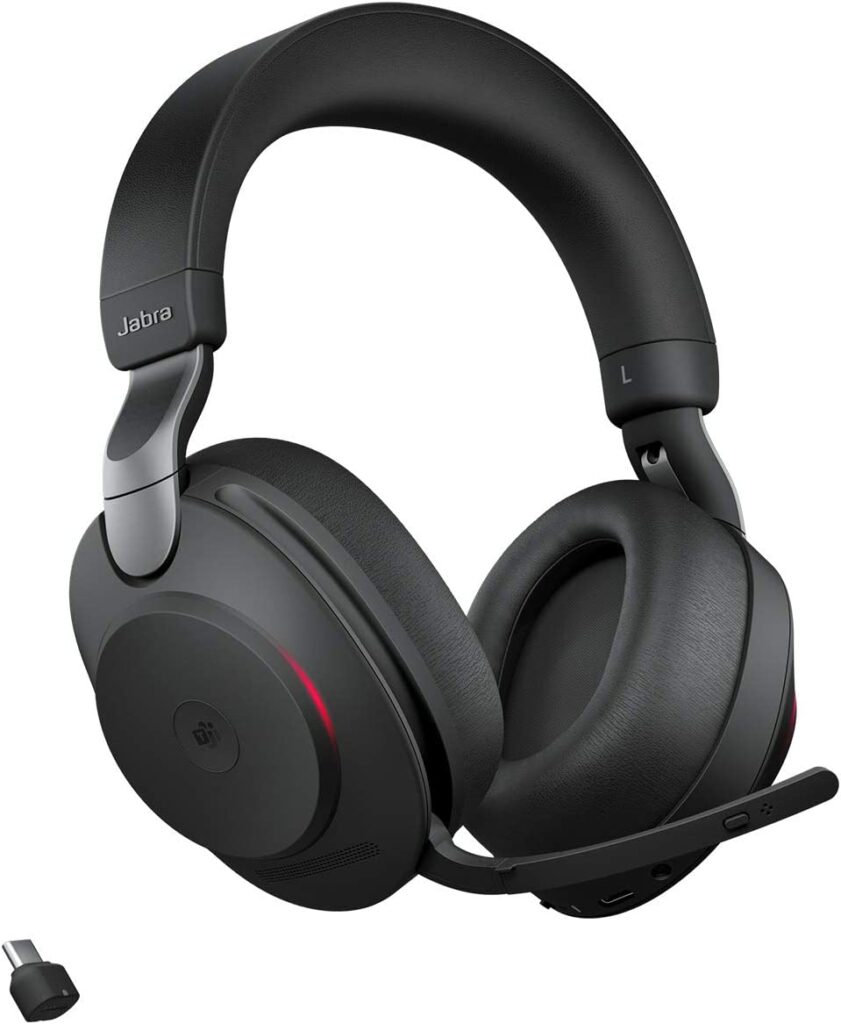 The Evolve 2 85 is priced at $449.00, which may appear excessive to some. You should keep in mind that this pricing, as well as the headset, must be compared to other models and brands in its class.
If you go that route, you'll immediately see that this pricing is fair and sensible. This is a high-end, premium headset. Also, anyone interested in owning should really expect to pay this price or more for anything in this category. Can you locate less expensive UC headsets? Absolutely. However, you will not be receiving a quality headset like the Evolve 2 85.
Design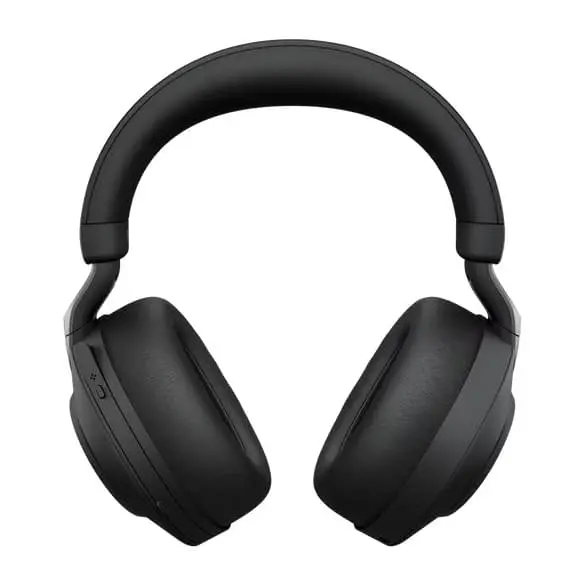 A pair of over-ear headsets with even a modest concentration as a business headset must have a professional appearance and feel. While most luxury headsets in this price range seem sleek and expensive, there's something about the Evolve 2 85's design that just better fits in a professional setting. The oval ear cups have clean lines, and the single-piece headband and slightly slanted connections aren't too noticeable—all while appearing quite expensive.
The silver/beige colour palette is more consumer-focused than the black unit, although both look fine. The outward-facing LED illumination on each ear cup is an additional design detail that, depending on your viewpoint, may be beneficial. When you're on a phone call, this LED illuminates automatically.
The goal here is to convey to persons on the outside that you are in a "do not disturb" state, preventing phone calls from being interrupted. It's rather bright and conspicuous. However, if the use case is important to you, it's a beautiful, practical visual touch. If you don't like it, you may turn it off via the Jabra Sound+ app.
Performance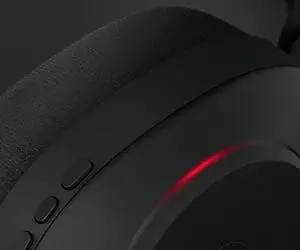 When you take a closer look at the headphones, you see that it has a cushion on top that gives additional comfort to your head. Overall, the quality is excellent! There is no squeak or plasticky sound while adjusting or rotating the ear cups.
The thick leather padding on the ear cups provides the finest comfort for your ears. Jabra does a fantastic job of producing headsets that you can wear for long periods of time.
There's one thing to bear in mind is that this headset is intended for professional office workers first and entertainment headsets second. If you keep that in mind, you'll grow to enjoy the model's adaptability.
Taking a lesson from their consumer predecessors, the Elite 85hs' sound is well balanced—providing strong richness over the majority of the spectrum. They lack loudness, power, and bass, though. The Jabra app includes some excellent EQ controls, but the sound isn't very dynamic out of the box. However, because the 85s seem well-suited as a phone headset, they're naturally extremely good at expressing the spoken word, thus podcasts sound great.
Software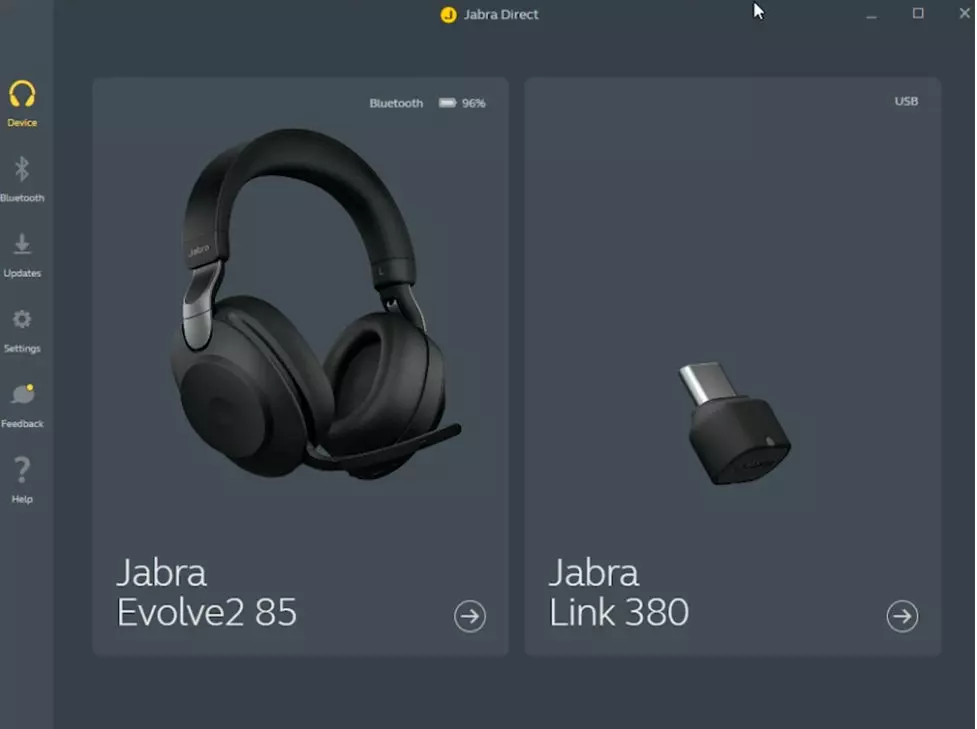 With the headphones costing well over $400, Jabra had no choice but to offer everything you'd need right in the package. And, to be honest, there's a lot here. The premium case offers enough protection while transporting these headsets on business travels. All of the cords you'll need for charging, connection, and more are already in the box.
Even the wonderfully detailed microphone system folds up neatly into the design of the right ear cup, so you'd never know the booms were there until you folded it out.
The software side of things is likewise well thought out. Most of the same features as Elite True Buds can be found here, such as a strong five-band graphic EQ, some intelligent presets, and even the ability to change these values for different times of the day.
You may also change what some of the buttons do and quickly toggle between ANC and transparency mode. There's also a PC alternative called the Jabra Direct app. Which offers some of the same customisations but isn't as user-friendly as the mobile one. In summary, the software functionality of these headphones is complete.
Battery Life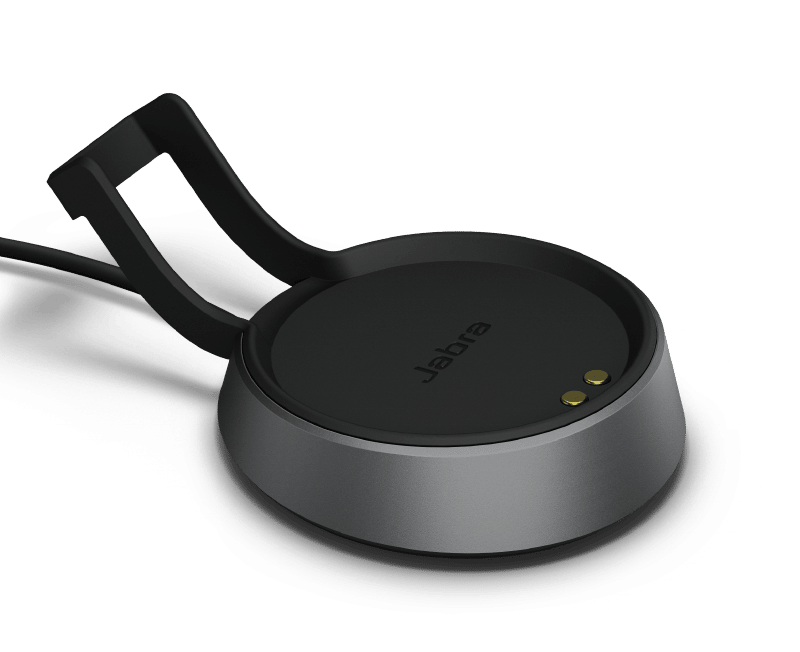 It's remarkable how much battery life Jabra has squeezed into these otherwise stylish headphones. When you consider it, it's strange because, while these headphones appear to be directed toward your desk, where a charging cord is easily accessible, you'll seldom need the charging cable. However, because the headphones must be available to use for phone conversations at all times, it makes sense.
However, Jabra claims a battery life of up to 37 hours. Which is easily 10 hours more than rivals in the sector. To be honest, if you utilize the active noise cancellation or the strong LED busy light frequently, you'll probably receive less.
There is an additional charging cradle that also functions as a dock for these headphones. However, it is not included in the package. It's not a big concern because the USB-C cable recharges things quickly enough. However, given that the dock is more appropriate for a business headset, users would have liked to see it included in the package.
Is the Jabra Evolve2 85 worth it?
The Jabra Evolve 2 85 is ideal for workplace use. They feature a very comfortable fit and plenty of battery life to keep you going through your workday. Their ANC technology is highly successful at minimizing ambient chatter. Also, they really do a good job of keeping sounds from exiting their ear cups.
How do you know my Jabra Evolve 2 85 is fully charged?
The LED becomes red when the battery is fully charged. When the headphone is completely charged, the LED illuminates for 5 minutes before turning off.
Conclusion
The Jabra Evolve 2 85 UC wireless headset is excellent. It's well-made. It's relaxing. It has a wonderful tone and is flexible. You may use it for video conferencing calls, Softphone calls utilizing software such as RingCentral, or to listen to music while working.
Regardless of how you wind up utilizing this headset, we believe you'll find the Evolve 2 85 to be a devoted business companion that will dutifully service your requirements for years to come.
Read More: