The best headphones with a built-in microphone highlight how audio technology, which is often linked with listening to music. It can also be beneficial for two-way communication. Today's headphones, especially the best wireless headphones and earbuds, have a slew of small microphones built into the headset. These are often incorporated as part of any built-in active noise-canceling technology. But they also offer two-way voice and video calling capabilities.
As many of us have become accustomed to working from home and communicating with colleagues via video conferences. Headphones with microphones have made home working a little simpler and less bothersome for family members. It's typically only a matter of connecting the headphones with your smartphone once, and you'll be linked automatically the next time you put them on.
Of course, not all models are made equal, and as experiments show. Even high-end models can fall short due to low-quality microphones that degrade call quality for the person listening on the other end, or inconsistent connectivity. Here is our list , let us see.
Bose 700 headphone with a microphone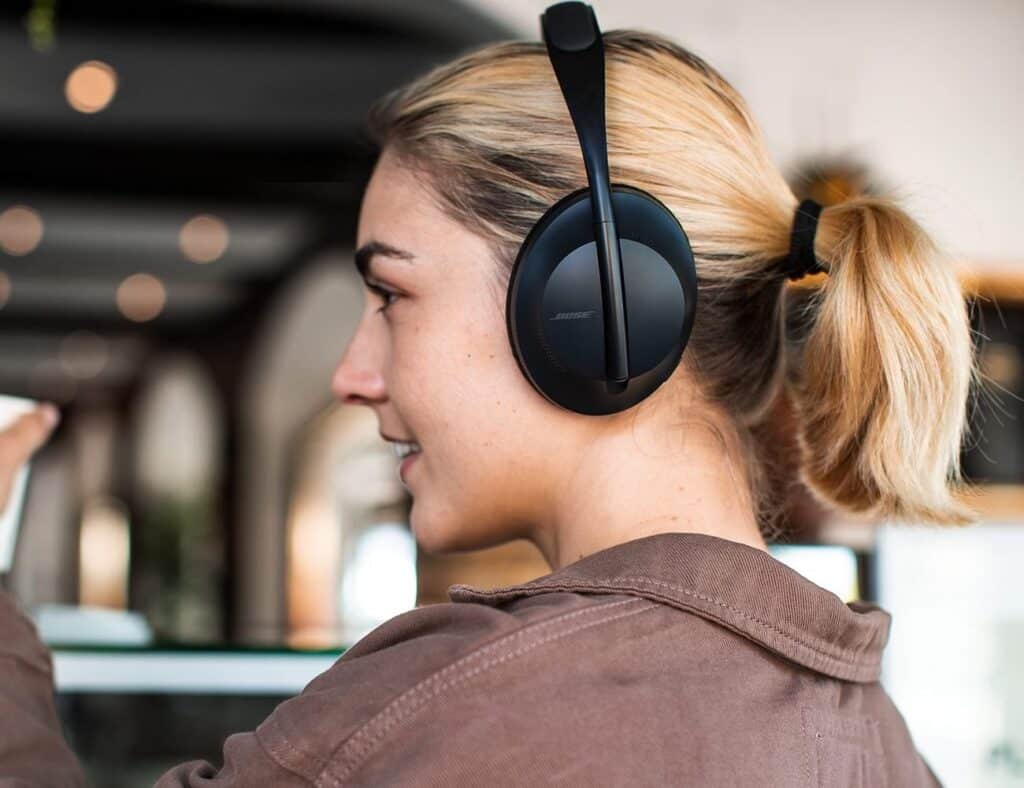 When it comes to active noise cancellation (ANC) on headphones, Bose is peerless, and its skill relates to voice calling quality as well. That's why, by a wide margin, the Bose 700 is the greatest pair of headphones for making calls.
The 700's large microphone array takes up your speech with exceptional clarity while also filtering out strong ambient noises, resulting in fewer interruptions on calls, even in noisy environments. When you add in a comfortable fit, superb music sound quality, and the finest ANC on the market, the Bose 700s are well worth the extra money.
Bose QuietComfort Earbuds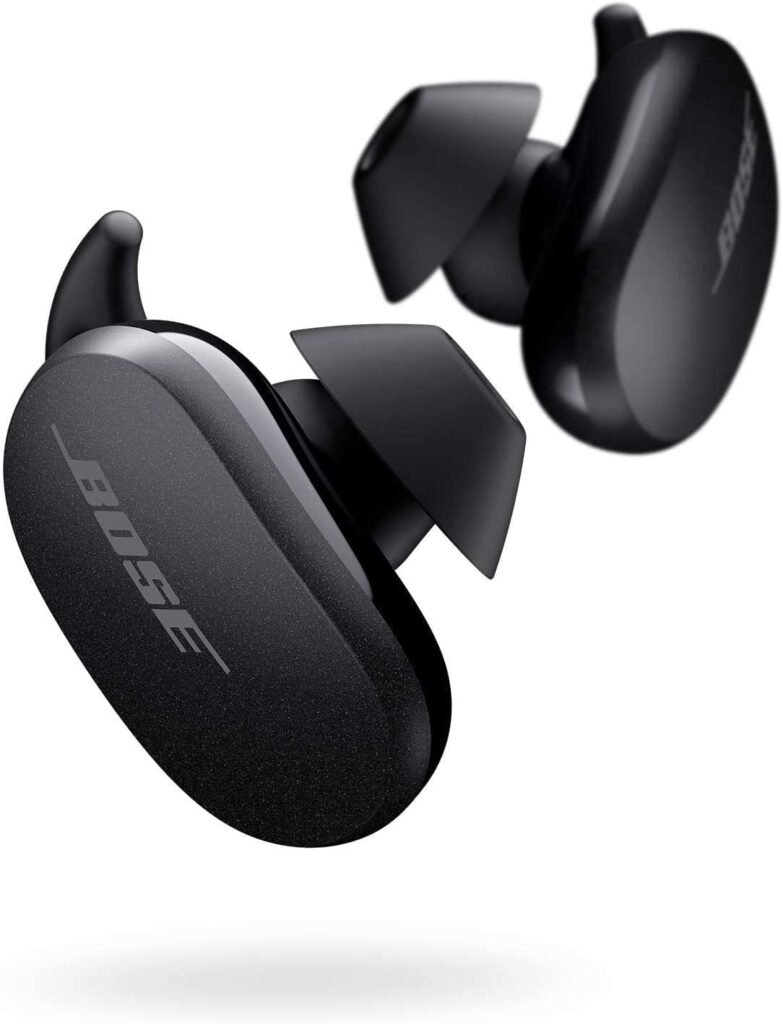 The Bose QuietComfort Earbuds, like the Bose 700, are primarily music-focused headphones. That nevertheless manages to give excellent overall quality in voice and video conversations. Everything is compacted into a much smaller set of totally wireless earphones this time.
Again, the embedded microphones are excellent at canceling out surrounding sounds. So you won't be drowned out or interrupted during calls. And, while recording clarity on weaker in-ear buds sometimes suffers, this isn't the case with the QuietComfort Earbuds; in fact, we were commended on the clarity. A software update adds various ANC modes designed for certain activities and locations, as well as Aware Mode. Which minimizes "loud distractions as they happen" and returns to full transparency mode after they pass.
Apple AirPods Max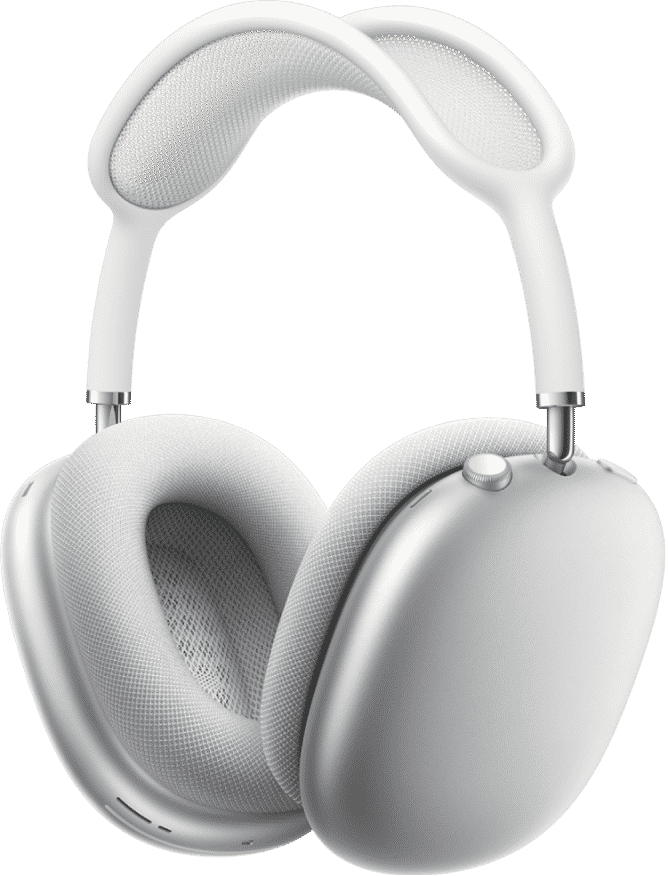 While not quite on the same level as Bose, Apple knows a thing or two about making headphones that can also serve as excellent phone headsets. The AirPods Max's greatest attempt is also the most costly. But it has a few tricks up its sleeve that helps explain the extra price. One is transparency mode, which allows you to hear your own voice while speaking. Like allowing you to control your level and ensure a clean transmission.
The AirPods Max does a great job of limiting the influence of ambient sound on the microphones. So the latter doesn't take much effort. These ANC headphones also feel lighter on the head than their weight implies which is beneficial for prolonged listening sessions or meetings — or simply if you have especially talkative friends.
Anker Soundcore Liberty 3 Pro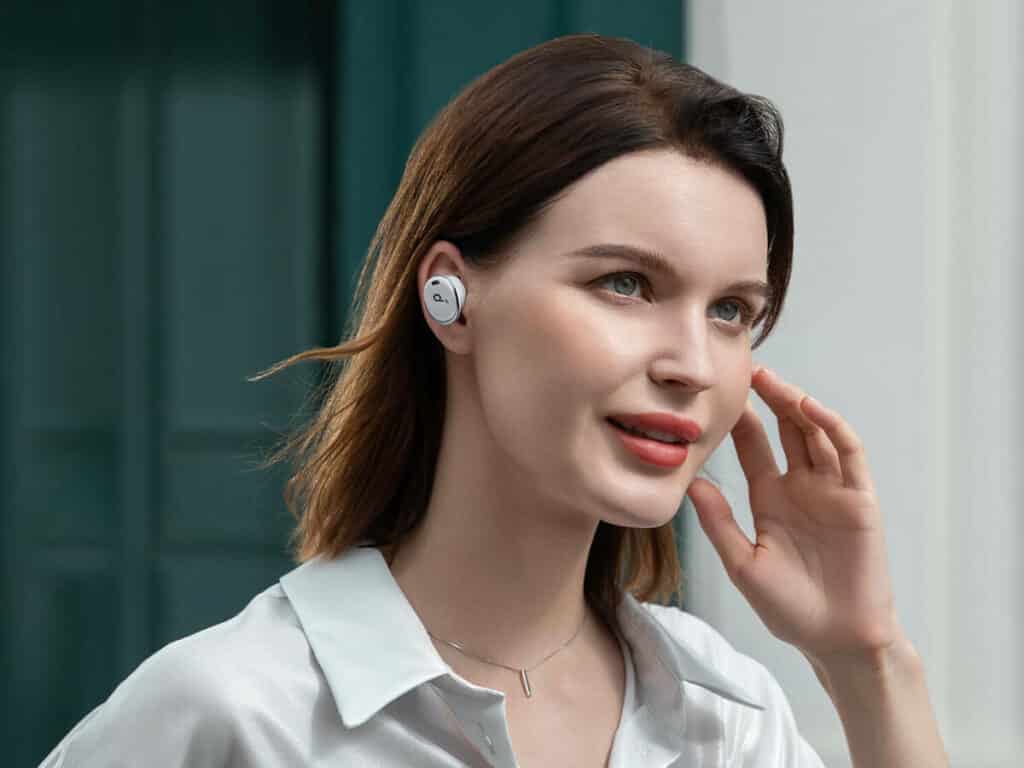 With music, the Anker Soundcore Liberty 3 Pro provides excellent sound quality. Anker's ANC circuitry doesn't decrease ambient noise to the same extent as Apple, Bose, and Sony's innovations, but it's good enough for quiet listening in some situations.
The quality of the calls is really excellent. When there was no wind, inside discussions sounded loud and clear, while outside chats sounded similar when there was no wind, but even in windy situations, calls were clear enough to make out other people's speech.
Overall, the Liberty 3 Pro has a few limitations, but it is proud of its call quality performance, which outperforms many of the market's high-end models.
Jabra Elite 65t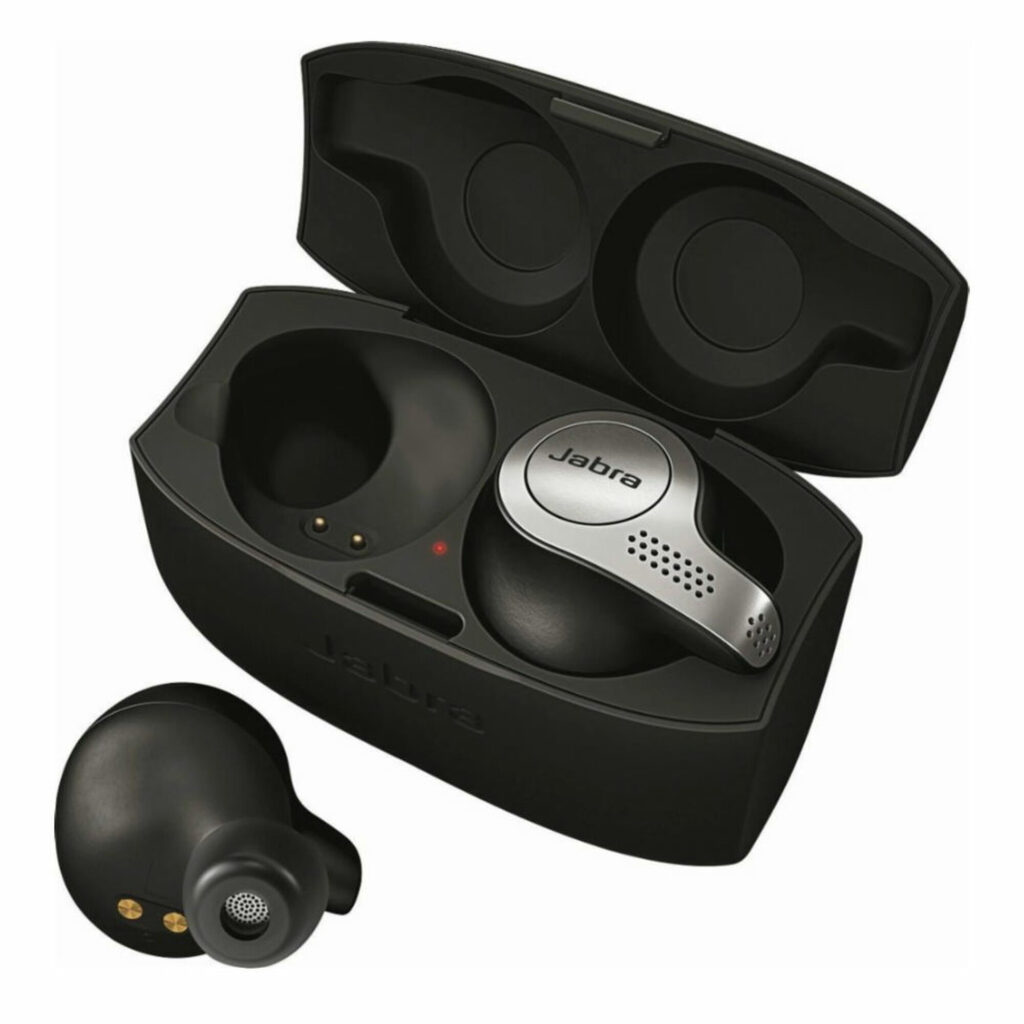 The Jabra Elite 65t earbuds are an odd case: there are many newer and more modern Jabra earbuds, such as the Elite 85t and Elite Active 75t, yet they all represent downgrades from the Elite 65t's superb call quality. If you only need a set of earbuds for voice and video chats, this older pair is the best option.
A four-mic array provides the ideal balance of clear sound and minimum ambient noise. The Elite 65t is very excellent at blocking out wind noise, making it ideal for taking calls while out walking. You may also use the mobile app's transparency mode to hear yourself and adjust your own loudness.
Jabra Elite 4 Active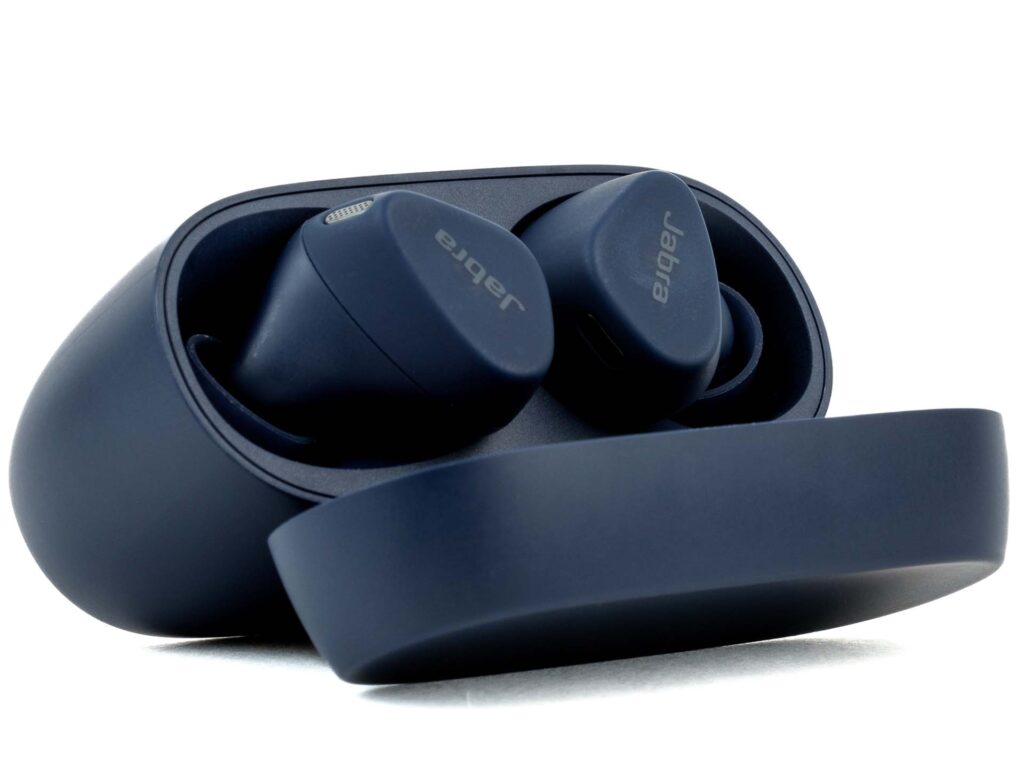 Another entry for Jabra, this time for the new Elite 4 Active, another great mid-range model with decent ANC, rich sound, solid connectivity, and waterproof protection. However, it is the Elite 4 Active's superb call quality that qualifies it for inclusion on our list.
The four built-in microphones have mesh covers to reduce wind noise, ensuring that individuals on the other end of the line can easily hear you. ANC handled blustery circumstances and suppressed ambient sounds effectively and a voice came through loud and clear for individuals on the opposite end of the line.
Apple AirPods Pro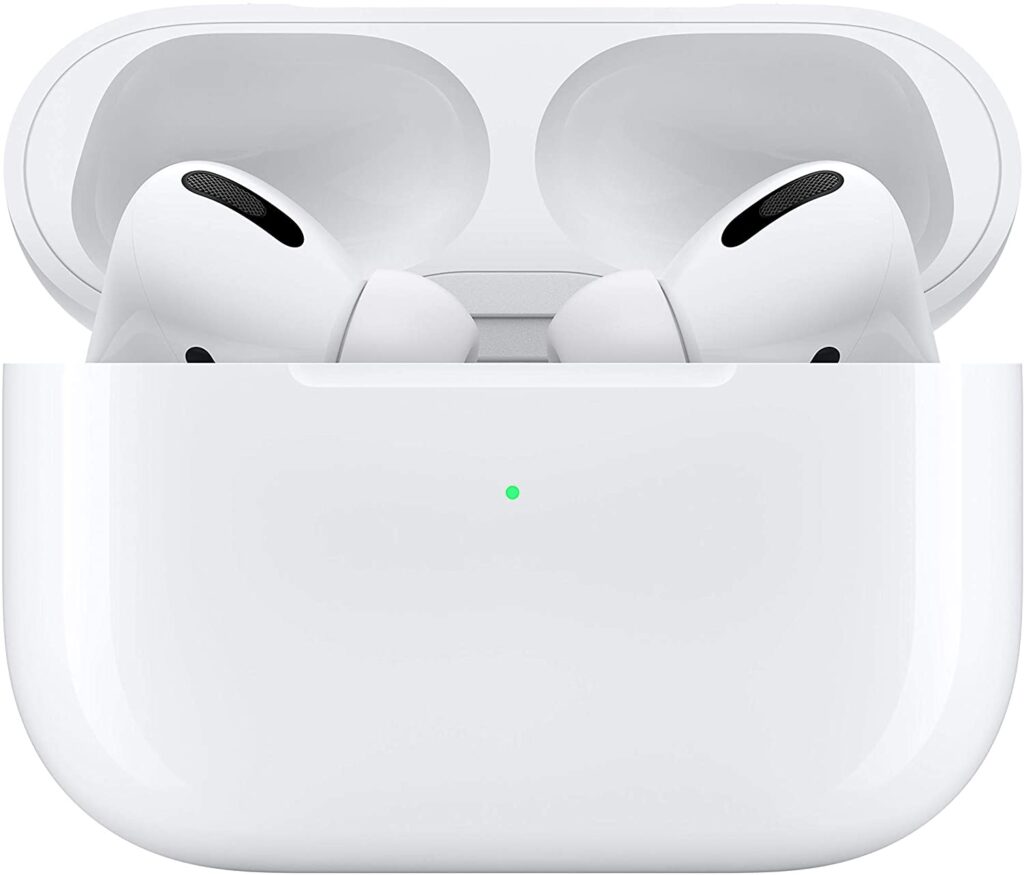 Apple's AirPods Pro successfully cut out background noise and creates a better seal in your ear than the company's regular AirPods 3 model. You can hear your friends and coworkers on the other end of the line. It is better thanks to the strong passive sound isolation, and that's before you consider the effective ANC performance.
The AirPods Pro offers a few special capabilities that only function with compatible iOS smartphones which isn't much of a problem for voice and video chats. If you have the appropriate phone, you may benefit from speedier pairing and spatial audio, which creates a nice surround sound effect when watching video content on your phone.
Bose QuietComfort 45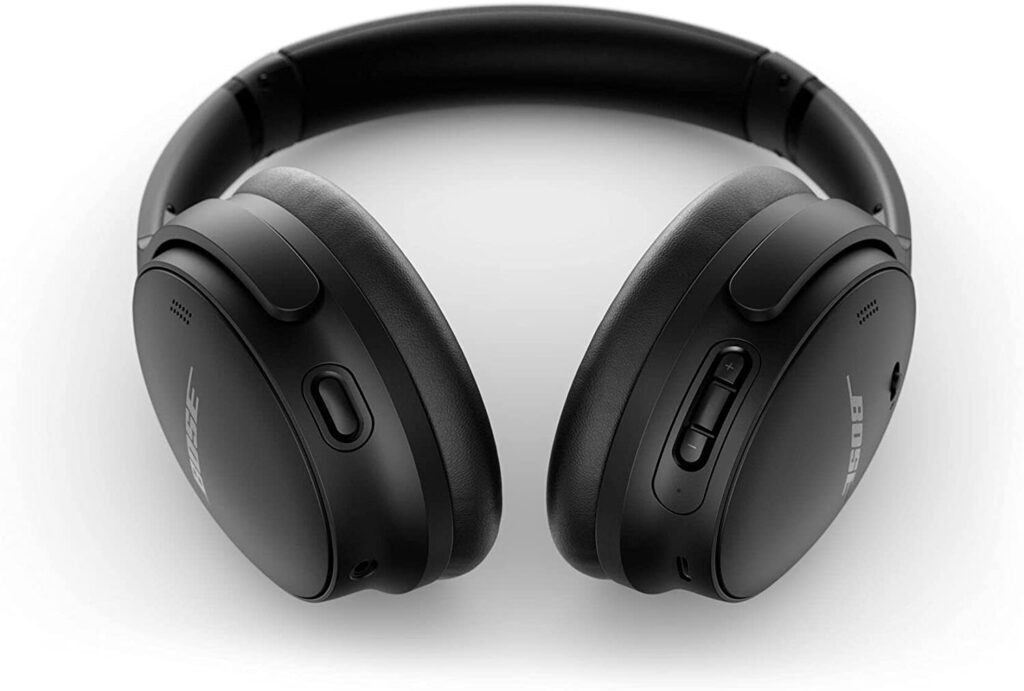 With improved ANC, sound quality, and battery life than the QuietComfort 35 II, the Bose QuietComfort 45 is an excellent upgrade. A rich sound with high levels of clarity is produced due to proprietary TriPort acoustic architecture and a volume-optimized Active EQ. Bose's mic array is impressive, not only filtering out a large amount of ambient noise across the frequency spectrum. But it also exhibits excellent intelligibility when utilizing your native assistant with voice commands. The mics are also good for voice and video calls. Though wind noise resistance isn't its finest feature. That's we enjoy how the QC45 provides loud and clear results in most circumstances.
It's great to have a longer battery life (24 hours on a full charge) than its predecessors. But not being able to turn off ANC mode for power conservation is even better. Some of the features that were missing from prior Bose designs are also missed.
Apple AirPods 3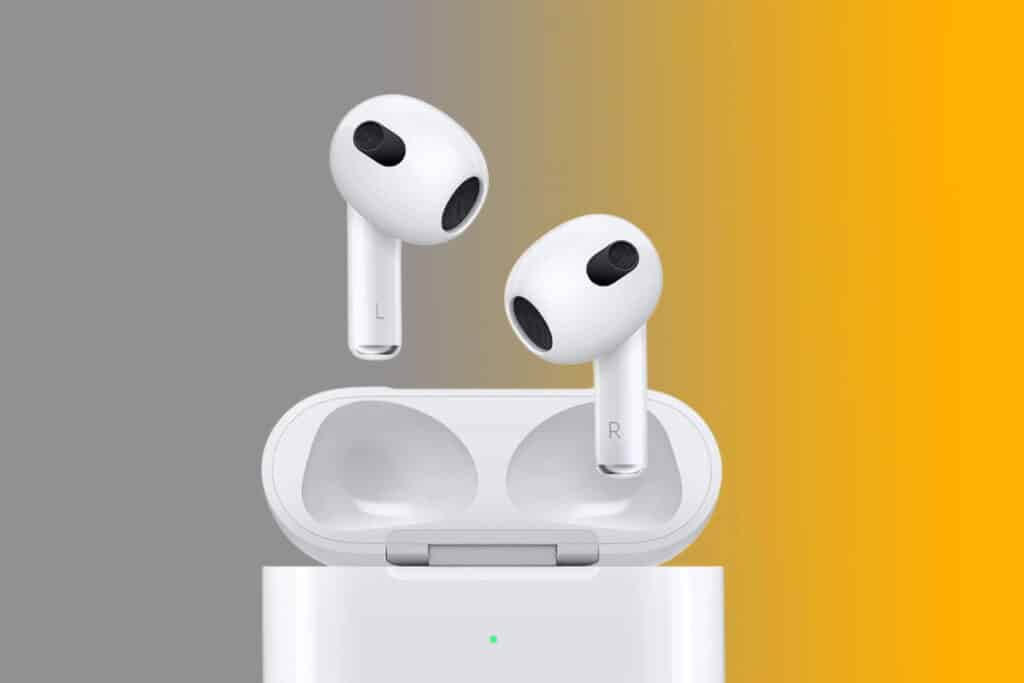 With the AirPods 3, Apple provided more than we expected, incorporating some amazing features from its noise-canceling AirPods Pro sister into an improved appearance. A new low-distortion driver paired with Adaptive EQ produces well-rounded audio output. While spatial audio adds 3D effects to music and movies for an immersive listening experience. In addition, these AirPods have the greatest battery life of any AirPods model.
All of this is fantastic, but you really want to know about call quality. Thankfully, it's comparable to previous models. When jumping on FaceTime calls, Apple added acoustic mesh to the mics to limit wind noise, and AAC-ELD codec compatibility gives full HD speech quality.
Microsoft Surface Headphones 2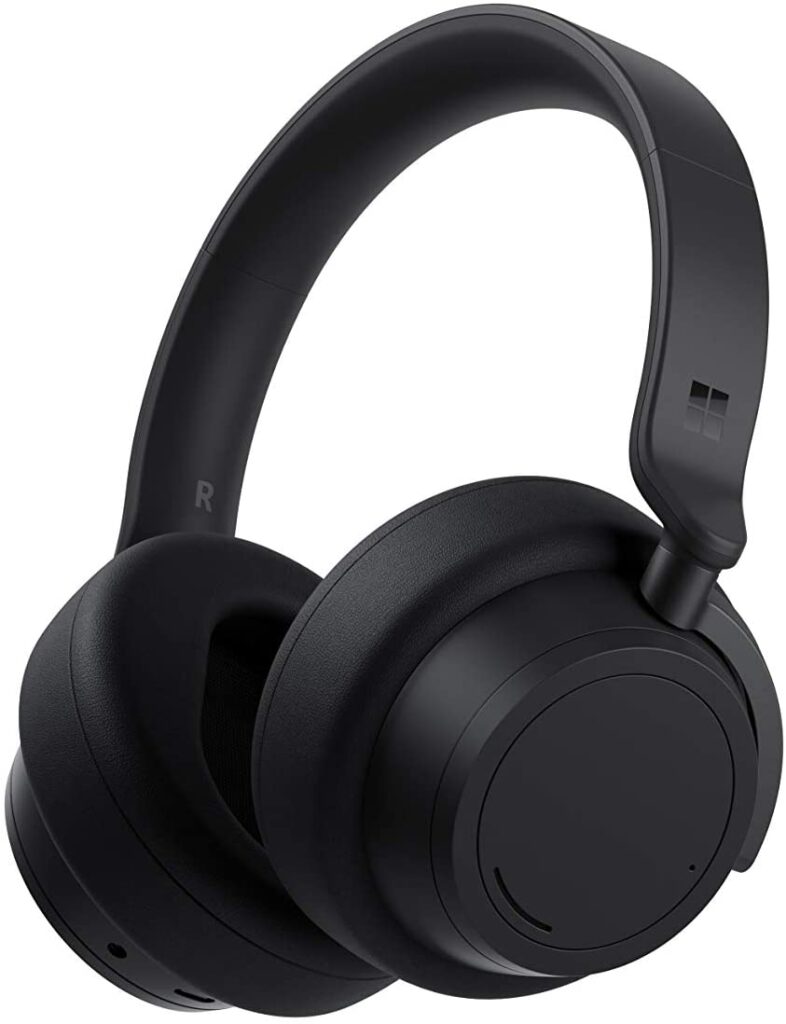 For those looking for a decent overall performance from their wireless microphone headphones, the Surface Headphones 2 is a fantastic update. Thanks to Microsoft's strong eight-mic system, which helps filter out up to 75 percent of ambient noise, sound and noise cancellation are almost unaffected, rewarding your ears with rich sonics and interruption-free listening.
The dial settings on the side of each earcup make adjusting ANC and volume levels a breeze. The productivity capabilities, such as voice dictation with Microsoft 365 to audibly scribble down notes in Office apps (e.g., Word, PowerPoint, Outlook), and multipoint technology. This enables you to connect to up to 10 devices at once, which is where these headphones really shine. The Surface Headphones 2 Plus, is an improved version approved for Microsoft Teams conversations and offers "ultra-stable connectivity" when utilizing the Surface USB Link. It is a good option for business customers looking to boost productivity.
Conclusion
Although not every pair of headphones comes with a microphone, there are plenty of wonderful alternatives to select from. The Bose 700 and the Bose QuietComfort Earbuds, respectively, have the distinction of being the best over-ear headphones for calls and a very competent pair of wireless earbuds. Both models have clever microphone arrays that reduce ambient noise, which can degrade call quality and change how you sound to the person on the other end of the line.
Our third choice for microphone headphones is the AirPods Max. It is widely regarded as one of the best headphones available, with excellent call quality among its numerous benefits. The AirPods Max blocks out more background noise than other AirPods models. Even it can help you hear yourself, ensuring that you're coming through loud and clear.
Read more