A VoIP headset that enables communication is important whether you're looking for one for yourself or an entire team. This is especially important if the user is working in a crowded office or a home office which is prone to distraction.
The easiest approach to do this is to emphasize a few critical elements that can significantly impact the functionality and usability of a VoIP headset. We have found the best VoIP headsets, focusing on steady connectivity, comfort, affordability, and, of course, crystal-clear audio quality. Each of these headphones offers something unique, so make sure to read the entire evaluation to find the best match for your needs.
Jabra Uc Voice 750 Headset
Highlights:
Integration with Softphone Applications, Integral Call Control Buttons
Key Features:
Lightweight Portable Unit
Unified Communication Compatibility
USB Connectivity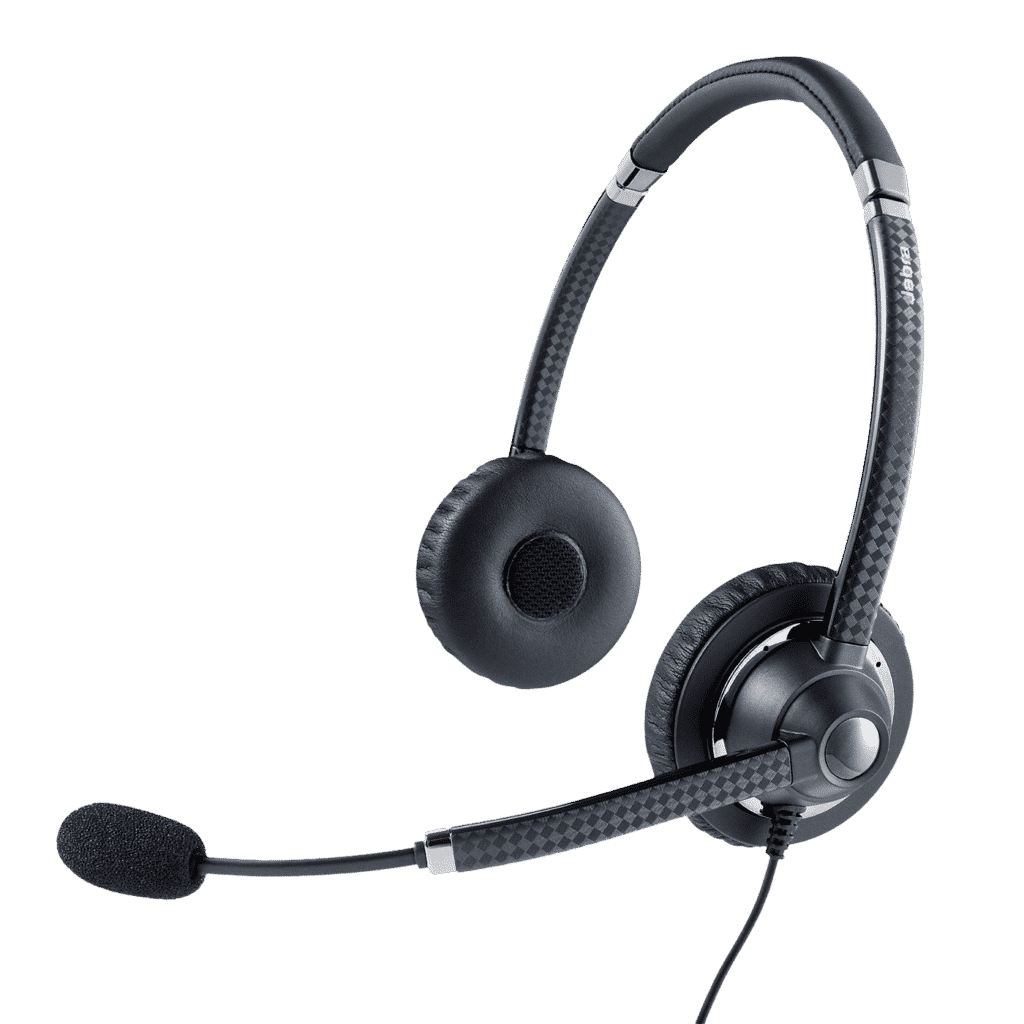 The Jabra UC Voice 750 is a corded Unified Communications headset designed for heavy users of UC voice. And so, employees may effortlessly wear it all day due to its lightweight construction. However, good call quality is ensured via hi-fi stereo audio and a noise-canceling microphone. However, employees can answer or end calls plus adjust the volume using the headset cord's built-in call control buttons. In a Unified Communications context, a portable headset with good audio quality for heavy voice users.
Logitech H820e Headset
Highlights:
Compatible with Most Leading UC Platforms, Skype for Business Certified, Enterprise-Grade Build and Sound
Key Features:
In-call LED indicator light
Intuitive on-ear call controls
Range up to 300 feet (100 meters)
Digital Signal Processing.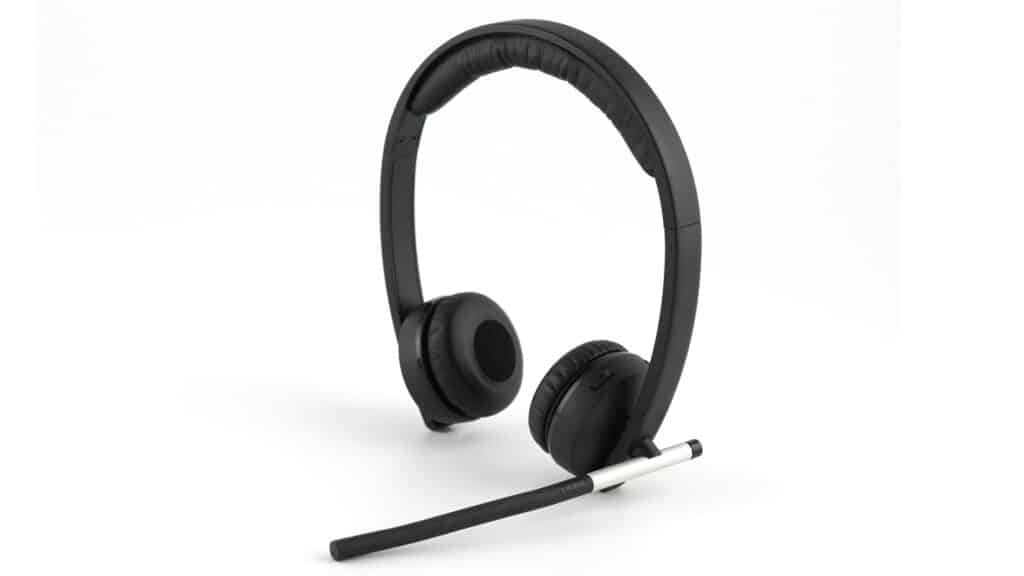 For continuous use in open workspaces, offices, or private homes, the Logitech H820e Enabled devices Wireless Headset offers advanced audio and all-day comfort. However, it has on-ear call controls and a mute button on the microphone boom with indicator light. Clear, lifelike sound quality is achieved by digital signal processing and wideband audio. This is a business-grade wireless headset with a variety of useful controls and indicators, as well as realistic sound.
Jabra Engage 75 Mono Wireless Headset
Highlights:
Good Quality, Strong Long-Range Connectivity, Built-in Noise Connectivity
Key Features:
Up To 13 Hours OF Talk time
Wireless Connectivity Up to 490 Ft
Certified for Microsoft Skype Business.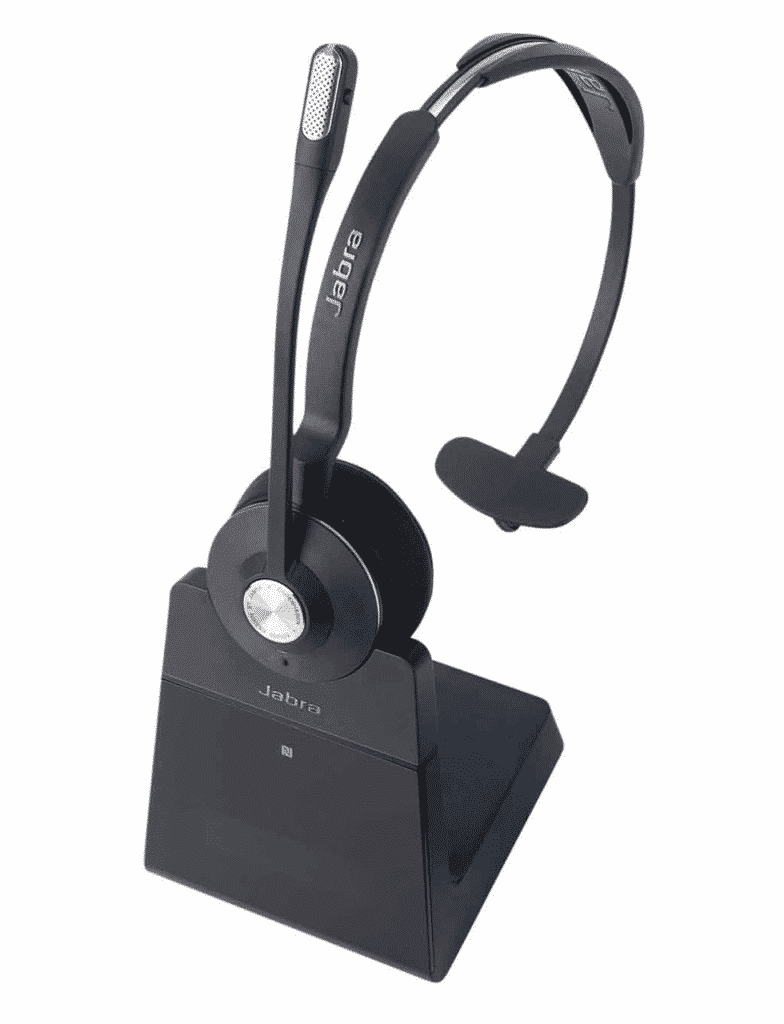 The Jabra Engage 75 is a unique mono headset with wireless connectivity that enables agents to make calls from up to 490 feet away. However, its sophisticated touchscreen interface can interact and connect wirelessly with desk phones, softphones, and cell phones, and the audio quality is clean and static-free. And so, The Jabra Engage 75 is a fantastic headset that provides excellent audio and works with a variety of devices
Microsoft Life Chat LX—6000 Headset
Highlights:
Inexpensive, weighs 5 Ounces, Comfortable Fit.
Key Features:
Noise Cancellation Microphone
Wideband Digital Audio
270-degree Flexible Microphone
Inline Volume Controls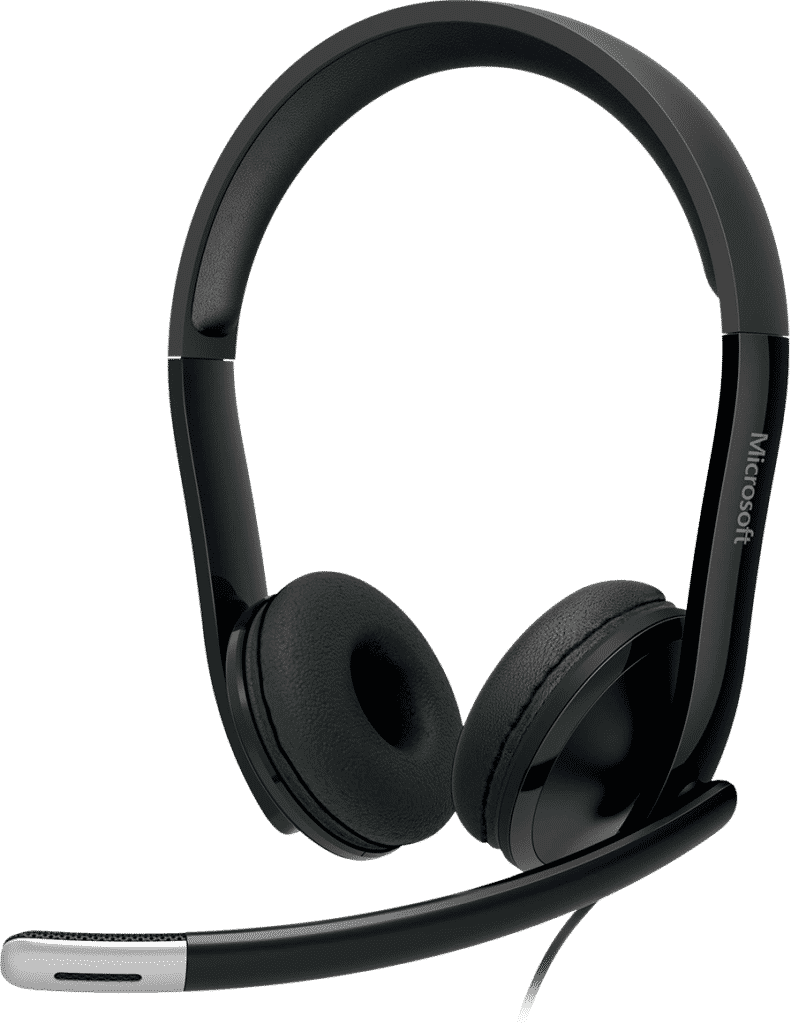 The Microsoft LifeChat LX-6000 provides decent wideband stereo audio, fits snugly yet pleasantly thanks to its ear pads, and comes with a 270-degree adjustable mic boom. There's also a built-in call indicator light. While the headset doesn't have the highest audio quality, it does come for a third of the price of its competitors, which helps it stand out: It's the ideal compromise between a cost-effective and high-quality solution. The Microsoft LifeChat Lx-6000 is a low-cost entry-level model designed for occasional use rather than all-day use.
Jabra Evolve 65
Highlights:
Seamless Connectivity Via Bluetooth or USB, High-definition Voice Quality
Key Features:
Includes A Charging Stand
Passive and Active Noise Cancellation
Certified for Skype Business.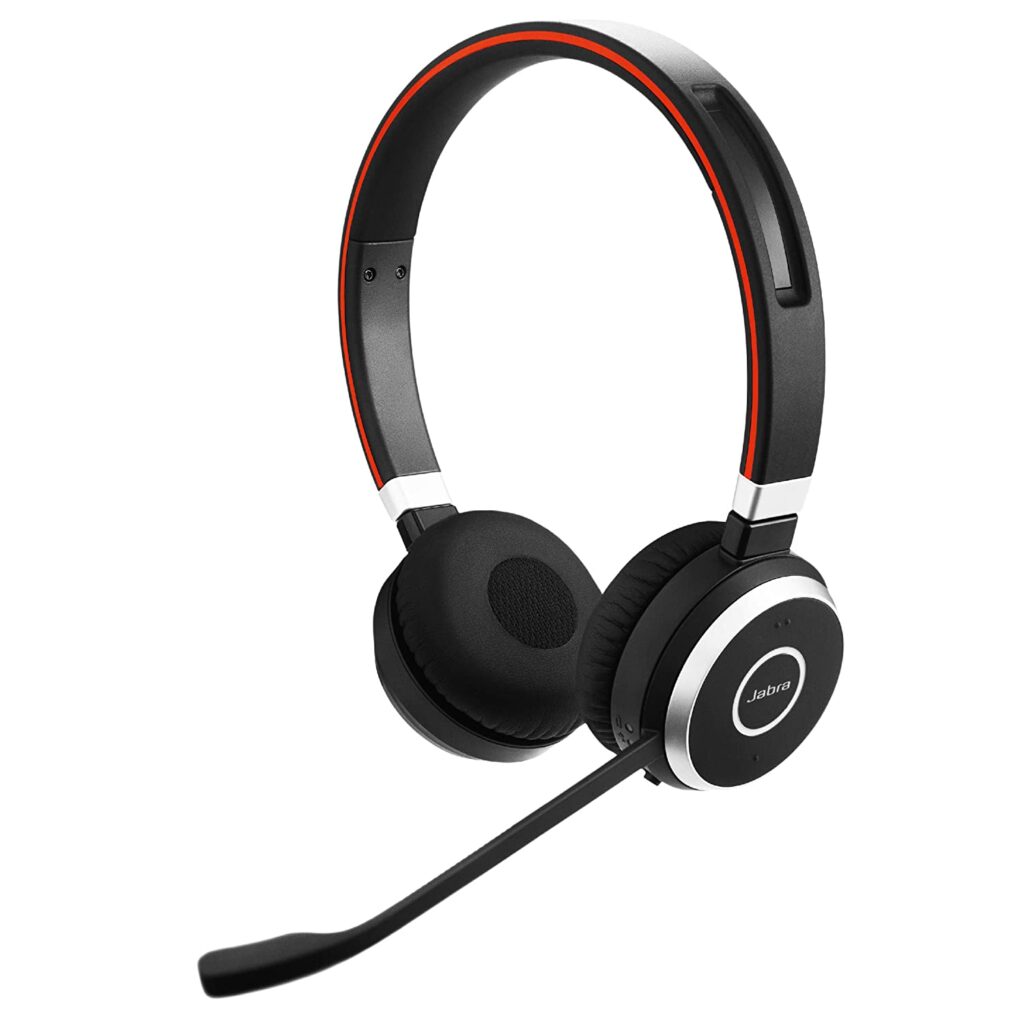 The Jabra Evolve 65 excels in every key aspect that a company looks for in a headset: the microphone is excellent, the battery life is amazing at 14 hours. Furthermore, because of the leather-like padding around the ears and on the headband, agents will appreciate wearing this headset. However, users can connect to two devices with dual Bluetooth connectivity, allowing them to move about more freely (with a range of 100 feet). And so, The Jabra Evolve 65 is a high-grade headset that offers superior call quality, battery life, and comfort to employees.
Jabra Biz 2400
Highlights:
Intuitive Controls, 360 Swivelling Boom Mic, HD Voice clarity.
Key Features:
Internal Noise Reduction System
Acoustic Spike Protection EQ Filter
Available in Mono and Stereo.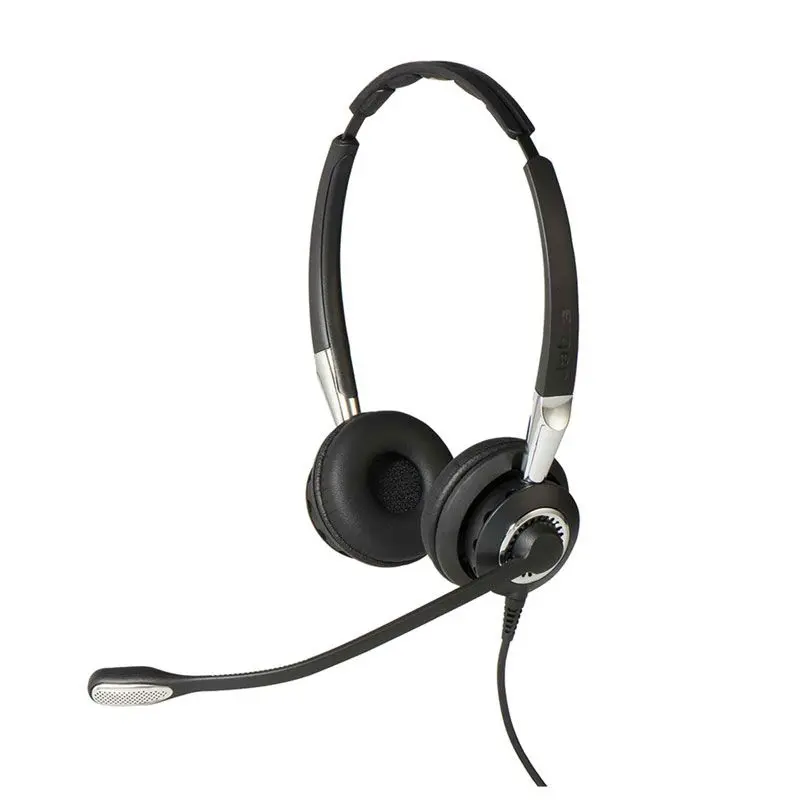 The Jabra Biz 2400 is a professional wired headset that is lightweight. It contains a noise-reduction mechanism that ensures callers can hear agents even in a crowded office, as well as an EQ filter that protects the agent using it from unexpected loud noises. It comes in both mono and stereo versions: Mono is a suitable option for those who need to communicate to managers or co-workers in the office while wearing their headset, while stereo allows them to hear calls from both ears. And so, For those who seek a simple, durable solution that sends and receives calls, the Jabra Biz 400 is a good choice.
Conclusion

Of course, the question isn't just 'which headset is the best for VoIP use?' "What is the perfect VoIP headset for my company and me?" is the inquiry. You must analyze how your company uses VoIP and how dependent on phone calls you are in the first place. However, you'll need top-of-the-line background noise-canceling technology if you're setting up a call center. To avoid signal interference and the confusion of placing all the headsets on the correct workstations to charge at the end of the day, avoid using wireless devices.
The comfort and versatility of cordless VoIP headsets may be the determining factor when equipping a small office or suite of individual offices.
Read More!