With the development of mobile gaming and technology, smartphone manufacturers have stepped up their game by creating products tailored exclusively for gamers. These are the best gaming phones that include potent processors like Snapdragon Gen, excellent displays, battery life, and cutting-edge cooling technologies to keep your phone operating smoothly even during long, dedicated gaming sessions. The best gaming phones are certain to satisfy your needs, regardless of whether you enjoy first-person shooters, multiplayer games, or mobile adaptations of well-known console games. We have mentioned the most potent and feature-rich phones available, which you can read in this review.
Asus ROG Phone 7 Ultimate
ASUS ROG Phone 7 Ultimate
The Asus ROG Phone 7 Ultimate uses a Samsung AMOLED display running at 165 Hz, 720 Hz touch-sampling rate, 6000 mAh battery, and Delta-E 1 color accuracy for stunning visuals. With a 6.78-inch screen and 16 GB of memory storage, it is available for £1,399. It has Wi-Fi 7 (802.11be) that allows for up to 320 MHz channels and is splash resistant to IP54. By merging WiFi and 4G/5G cellular connections, HyperFusion speeds up your internet connection. It has two front-firing, 12 x 16 mm speakers that perform better in the bass department.
For optimal cooling power, the AeroActive Cooler 7 has an integrated thermoelectric Peltier cooler. The cutting-edge DualCool design of ROG Phone makes sure that the front portion of the cooler is also maintained at a temperature that is convenient for your hands. The AeroActive Portal, a thermal innovation that leads the world, is also included. The Snapdragon 8 Gen 2 Mobile Platform's incredible gaming capability, clocked at 3.2 GHz, is fully unlocked by this Asus ROG Phone.
Ray tracing and AirTrigger Ultrasonic controls
The asus ROG Phone 7 is able to handle hardware-accelerated ray tracing because of Qualcomm technology. This means that for games that are supported, you may take advantage of hyper-realistic reflections, especially on water and metal surfaces, which give your dedicated gaming experience a new depth. For a console-like gaming experience, the acclaimed AirTrigger ultrasonic controls provide you with unrivaled fingertip control over your games. ROG Phone supports a broad variety of movements, such as Gyroscope Aiming, Press and Lift, and Dual Action.
Vibration Mapping, X sense, and X capture
With the use of vibration mapping, you can customize the haptic feedback for each of the virtual on-screen buttons to make them easier to find and use. When a significant enemy enters a game, X Sense recognizes that occurrence and notifies you. When you complete notable achievements in a game, X Capture notifies you and automatically records them.
Pros:
AMOLED 6.78-inch display for fluid gameplay.

Modern cooling technology to avoid overheating while playing.

Twin speakers up front for immersive audio.
Cons:
Hefty and large design

No support for wireless charging.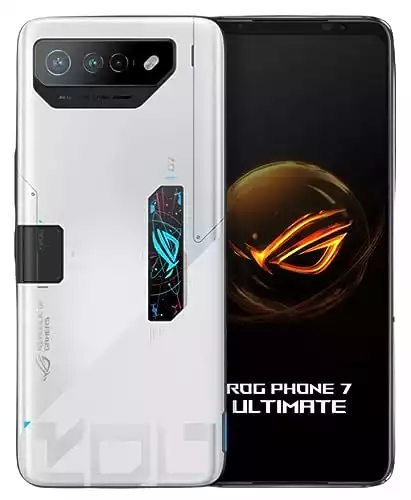 We earn a commission if you make a purchase, at no additional cost to you.
Red Magic 8S Pro
Redmagic 8S Pro Smartphone 5G
It is a fantastic gaming phone available for $899 with a 6.8-inch FHD Full AMOLED screen that offers superb HD+ images at up to 120 frames per second and a refresh rate of 120Hz. The cell phone's 960Hz touch sampling rate for many fingers provides incredibly quick touch and pinpoint accuracy, providing you with a significant competitive advantage while gaming. The 5G smartphone-Red magic also includes a 16MP under-display camera and a fingerprint sensor. The primary camera has been improved to allow users to capture stunning images and videos with quick autofocus, even in the darkest environment.
The front camera is a second-generation under-display camera with 16 Megapixels. The gaming phone is equipped with the modern Qualcomm Snapdragon 8 Gen 2. With the new CPU's raw power, which clocks in at almost 3.2GHz, you can play your favorite games with ease. Triple-A graphics are also available thanks to the GPU's quick rendering ability. In addition to offering a great gaming environment and effects, 16GB RAM + 512GB ROM offer a sizable amount of storage for game downloads.
System for Multiple Dimensional Cooling
New aerospace-grade phase change materials have been incorporated into the gaming phone. In order to reduce the amount of heat you feel from the phone when playing and to make holding the phone more pleasant, heat can be held inside this substance and released gradually. The whisper-quiet operation of the High-Speed Built-In Turbofan speeds up heat dissipation.
5G & WIFI Connection and 6000mAh Battery life
All major regions can support up to 3.0 Gbps uploads on 5G, which is SA+NSA dual mode. The speed of WiFi 7 is 3.5Gbps. These raise the bar for mobile gaming significantly. You may easily download the most recent video games and games at gigabit rates to demonstrate your seamless, low-latency experience. The cell phone supports excellent battery life and 65W fast charging and is certified for use with a 65W GAN charger.
Pros:
Amazing bargain for an amazing performance

Incredible Ultrasonic triggers and 120Hz screen

Crazy cooling system and good main cameras
Cons:
While gaming, square corners are uncomfortable.

Malfunctioning fingerprint reader

No micro SD card support, no ingress protection.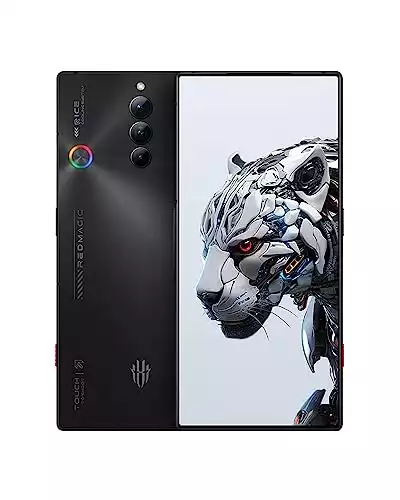 We earn a commission if you make a purchase, at no additional cost to you.
Black Shark 5 Pro
Black Shark 5 pro – Black Shark
The Black Shark 5 Pro costs $569 and has a superb 6.67" OLED e-sport display running at 144 Hz. It supports 10-bit color depth, DCI-P3 color gamut, HDR 10+, and SGS eyecare protection, and it achieves the highest levels of brightness, contrast, color accuracy, and color performance in the market. It contains a 4650mAh battery life and a 120W hyper charge. In order to give gamers a silky-smooth gaming experience, this display also boasts a high refresh rate of up to 144Hz refresh rate with a 720Hz touch sampling rate.
The Black Shark 5 Pro's double-cell eSports battery technology delivers energy for all-day gaming and pleasure. The flagship processor uses cutting-edge 4nm process technology with 64-bit architecture for fast processing capability. It also has more powerful performance, faster processing speed, and graphics rendering. The Shark unleashes its unrestrained performance by fully utilizing the Snapdragon 8 Gen 1 5G mobile platform and including UFS 3.1 and LPDDR5 RAM.
Magnetic Pop-Up Triggers for Gaming Control:
In competitive games, ultra-responsive shoulder triggers emerge magically with a light press for precise control, providing players with a clear and cozy console-level gaming experience. The triggers are completely integrated into the body and are only visible by flicking the side-mounted buttons. Additionally, the triggers can be programmed to perform a variety of tasks besides gaming, such as turning on a torch or taking a screenshot.
Anti-gravity Dual VC Liquid Cooling:
For a more consistent gaming frame rate, the Black Shark 5 Pro comes with two VC liquid cooling panels with a combined size of 5320 mm2. To improve the effectiveness of liquid circulation speed, an anti-gravity layer of the capillary design is added to the VC liquid cooling plate. To improve heat dissipation, advanced materials including graphene, graphite sheet, and phase change heat material are widely used.
Pros:
Strong gaming performance

Magnetic triggers built-in

Charges rapidly
Cons:
There is no headphone jack and wireless charging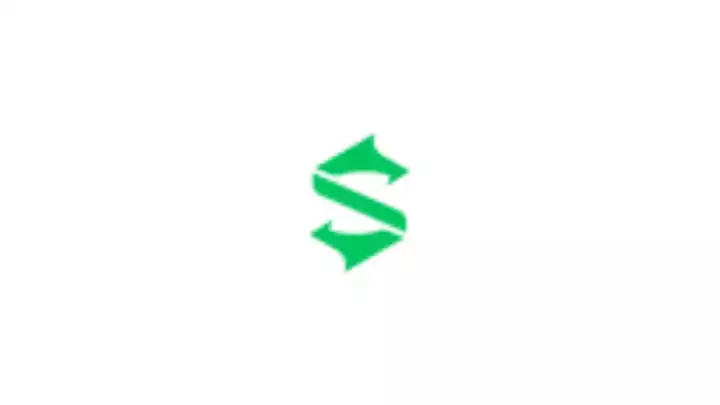 We earn a commission if you make a purchase, at no additional cost to you.
Samsung Galaxy Z Fold 3
Samsung Galaxy Z Fold 3 5G Cell Phone
The Galaxy Z Fold3 5G costs $1,079 and features a total of five cameras. The 10MP selfie camera is located on the front cover, and the triple rear camera, which consists of a 12MP ultra-wide wide camera, a 12MP wide-angle camera, and a 12MP telephoto camera, is located on the back cover. It contains a 4,400mAh battery life and a 25W super fast charger. The largest advancement in foldable display technology is found in the Main Screen, which boasts a 4MP Under Display Camera and is built of Samsung galaxy Ultra Thin Glass.
For the first time on a Samsung Galaxy foldable mobile, it supports specific S Pens. Since it has Corning Gorilla Glass Victus, the exterior cover screen and back cover can be damaged with the addition of a panel layer and protective film. A frame made of incredibly durable yet lightweight Armour Aluminum serves as the foundation of this amazing phone. Given that it has an IPX8 rating, you can unfold it without restriction even if it starts to rain. Stereo speakers and Dolby Atmos technology immerse you in the sound.
120Hz display and S Pen
Smooth gaming and viewing on the Cover Screen and Main Screen are made possible with the 120Hz display and S Pen. It maintains motion clarity and responsiveness even during the busiest of scenes to give you a significant competitive advantage from fold to fold. And the 5nm processor keeps you playing at a faster pace. It might be necessary to set up Labs on your Samsung Galaxy handset in order to play games in widescreen on the Main Screen. As you put your pen to the glass, get precision that your fingers could only imagine. With Flex Mode, you can watch, make video calls, and do other things hands-free. It divides the screen in half so you can work more efficiently by accepting calls on the top half of the screen and drawing ideas on the bottom half.
Multitasking and Multiview
The huge screen may be divided into three apps at simultaneously, and five more can be opened via pop-ups. Save sets of applications to the Edge panel so you can open them later and instantly multitask while you watch, talk, and do so much more. Although it folds into your palm for portability, your phone offers PC-like productivity. For that additional space, one user interface offers simple, PC-style interactions. Your favorite apps are now enhanced to display more information quickly on the Galaxy Z Fold3 5G's Main Screen. In Settings, you can change the screen layout. Availability of screen layout adjustments may vary by app.
Pros:
S Pen support

Two displays at 120 Hz

Waterproof to IPX8
Cons:
Expensive

Better cameras could be used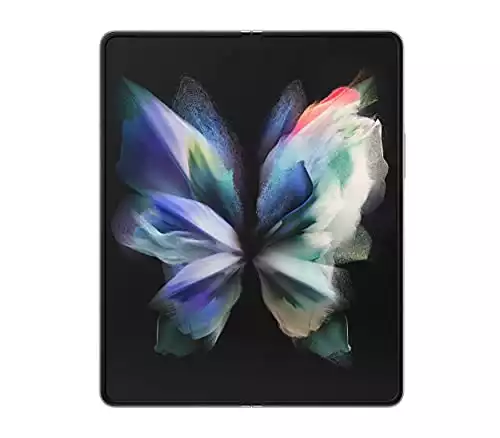 We earn a commission if you make a purchase, at no additional cost to you.
Apple iPhone 14 Pro Max
Apple iPhone 14 Pro Max
iPhone 14 Pro Max available for $983 has a Super Retina XDR display with ProMotion technology, adaptive refresh rates up to 120Hz, and a broad color display. The display is 6.7 inches and has rounded sides that fit inside a standard rectangle and a nice curved design. According to IEC standard 60529. iPhone 14 pro max has been rated IP68, with a maximum depth range of 6 meters up to 30 minutes. This indicates that they can be submerged for 30 minutes in fresh water up to a depth of six meters (19.7 ft). The iPhone 14 Pro Max is also dust resistant because it has IP68 certification. Apple claims that significant auto accidents involving sedans, SUVs, and other passenger cars are detected by collision detection technologies.
Using the provided data, the device uses advanced algorithms to establish the timing of a severe auto accident. Your iPhone will sound an alarm when it detects a serious motor vehicle accident and again if you don't cancel the automatic emergency call within 20 seconds. A pro camera system featuring a 12MP ultra-wide sensor, a 48MP primary sensor, and a 12MP telephoto sensor is featured on the iPhone 14 Pro Max. This product has a battery that is more than 80% of its original capacity. Additionally, it has a second-generation sensor-shift visual image stabilization system, a 3x optical in and out zoom range, a 6x optical zoom range, and a digital zoom that is equal to 15x.
Dynamic Island Feature
Users of the iPhone 14 Pro Max can view alerts and ongoing activity in any app or on the Dynamic Island on the Main Screen, including music being played, an AirDrop connection, a timer, and directions from Maps. This adaptive zone can increase, decrease, and alter in size as it communicates information to the user through animations and transitions by making use of the black space the notch requires rather than attempting to conceal it. For the first time, Apple has a proximity sensor mounted beneath the display.
Dolby Atmos and Spatial Audio
Using spatial audio, you can play three-dimensional audio from compatible videos that play on your iPad or iPhone. It successfully resembles a scene from a film where noises seem to be emanating above, in front of, and behind you. If you have the money to spend and can find spatial audio music and films, it's worth it. With the addition of height channels, the Dolby Atmos audio system enhances the capabilities of existing surround sound systems so that sounds can be interpreted as three-dimensional objects.
Pros:
Widgets are part of the always-on display.

Dynamic Island is smart and creative.

48 MP and an A16 Bionic processor
Cons:
There is no SIM card slot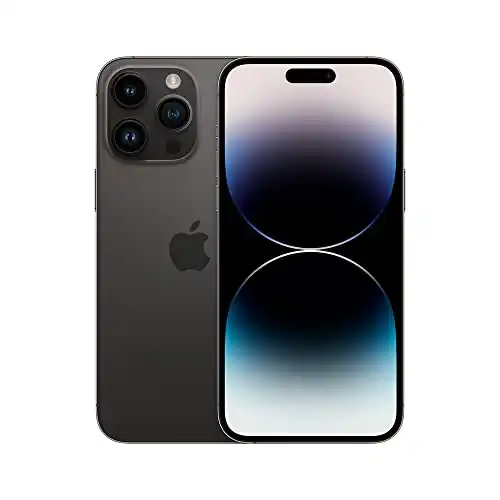 We earn a commission if you make a purchase, at no additional cost to you.
Oneplus 10T
OnePlus 10T
The Oneplus 10T costs $499 and works with AT&T, Verizon, T-Mobile, Google Fi, Visible, MetroPCS, Mint Mobile, and Cricket 5G networks. Oneplus features a 6.7"inch 120Hz FHD+ Fluid Display, always-on HDR10+, and 10-bit color for greater brightness and color accuracy, it boasts a frame rate that can adapt to 120Hz. To provide the fastest charging speed, an AI algorithm carefully learns your unique charging routine. A 50MP triple camera system with a flagship-level IMX766 sensor with OIS, which offers exceptional clarity and stability, as well as Next-gen Nightscape 2.0 and extremely quick shutter rates, is available on this Oneplus. The Always Alive function and 16GB RAM provide uncompromised multitasking. You can run up to 30 programs smoothly in the background of this Oneplus phone along with server-level RAM management.
120 Hz Display
Silky smooth scrolling is provided by the 6.7"inch 120 Hz FHD+ Fluid Display. Your graphics are transformed by adaptive frame rate technology, which transitions fluidly between 60, 90, and 120 Hz. Immerse yourself in cinematic content with 10-bit color and always-on HDR10+ for enhanced brightness and color accuracy. With Oneplus's best-ever flat display, you can both see and feel the difference.
Astounding speed
The fastest mobile Snapdragon platform in history has been released on this Oneplus phone. The next-generation Snapdragon 8+ Gen 1 offers the fastest, smoothest performance possible at your fingertips. It has 30% less CPU power consumption, 30% less GPU power consumption, and 10% better CPU performance. Additionally, it has a 4X faster Al speed and a 10% faster GPU clock speed.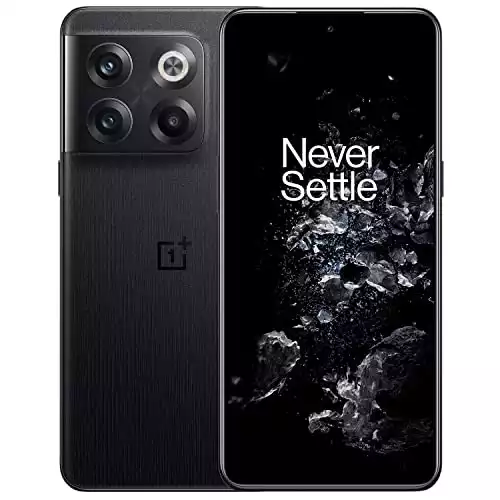 We earn a commission if you make a purchase, at no additional cost to you.
How do gaming phones differ from the standard?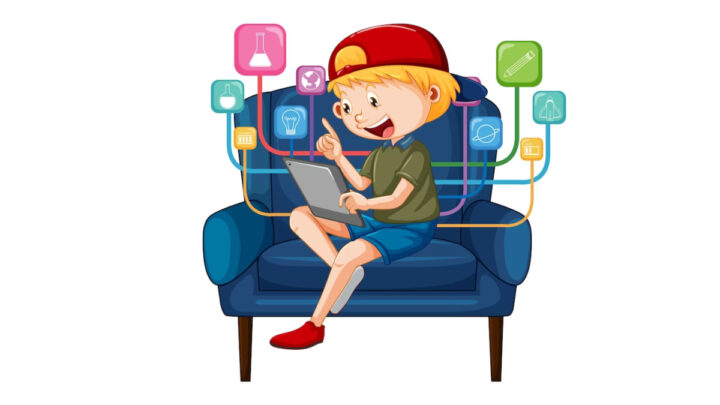 High-performance hardware and features tailored specifically for gaming, setting it apart from standard smartphones. They often come equipped with top-tier processors, lots of RAM, and monitors with high refresh rates. Furthermore, cutting-edge cooling systems give more immersive and fluid gaming experiences. Additionally, you can see customizable gaming styles, shoulder triggers, and improved audio features on gaming phones. These are the preferred option for mobile gamers since they are designed exclusively for gamers. It is designed for one who wants unmatched features and performance optimized for gaming. However, ordinary smartphones excel in all-around functionality.
Conclusion
The best gaming phones provide an exceptional gaming experience unmatched by any other gadget. These phones have completely changed the mobile gaming industry with their superior cooling systems and battery life, strong processors like snapdragon gen, and high refresh rate screens. These are some of the immersive gadgets with gaming experience for all types of players, whether they are casual or serious gamers. However, as you read in the review, each phone holds its pros and cons, which you should consider before purchasing; gaming phones should only become better as technology develops, offering increased power and performance to meet the rising expectations of the mobile gaming community.
Read More