It used to be that anytime we heard about or considered getting an action camera, GoPro was usually the first brand that came to mind. Those days, however, are no longer with us, thanks to the advancement of technology and the creation of IT firms. Action cameras are important travel equipment to carry with you. Especially while conducting adventures, and the best GoPro substitutes are accessible everywhere. In this shopping guide, you'll uncover a number of low-cost GoPro alternatives.
They're lightweight, minimal, and wonderful to catch your videos. They can give you interesting recording angles when you mount them on sporting gear, wheels, helmets, and different things.
This flexibility opens an entirely different scope of recording prospects that you can't get from a normal camera.
Garmin Virb Ultra 30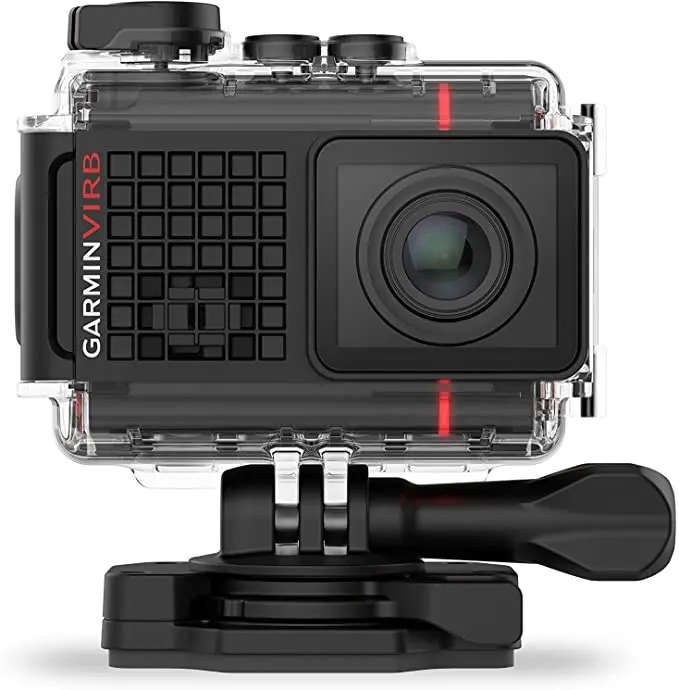 Photography and filmmaking require more than just technical abilities. You'll need a flawless piece of equipment to help you capture the most gorgeous photographs and films, in addition to skill. The Garmin Virb Ultra 30 is one of the best cameras on the market, offering easy control and operation as well as a variety of other features. You'll be surprised to learn that this camera is waterproof. Which allows you to use it in all kinds of weather, including severe rain and snow. Even when the Garmin Virb Ultra 30 is in its case, you may live stream and use its LCD camera and microphone.
AKASO Brave 4: Best GoPro Alternative for low Price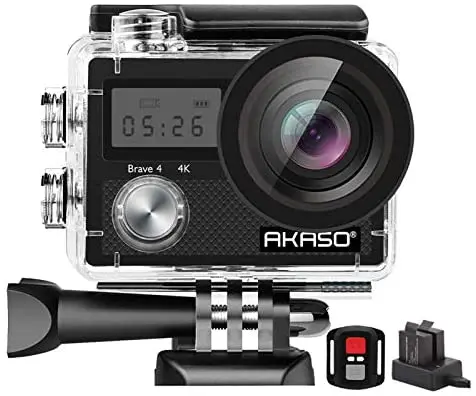 If you're looking for a GoPro alternative that even Amazon recommends, as well as a reasonably priced action camera for around $100, AKASO is the company to choose. This brand has dominated the IT market's budget. It weighs 61 grams and measures 59.5 * 41.8 * 30.3 mm. It has a 170-degree lens and comes with two 1050 Mah Li-On batteries, a waterproof case, a helmet mount, a remote control, and a USB to Micro USB connector.
If you're interested in learning more about its design, we can tell you that it's comparable to the rest of the action cameras on the market, with a rectangular shape that's a good fit for any action camera. You can basically do anything with this camera. This camera may be used for diving, juggling, and a variety of other activities.
AKASO EK7000: The low-cost GoPro alternative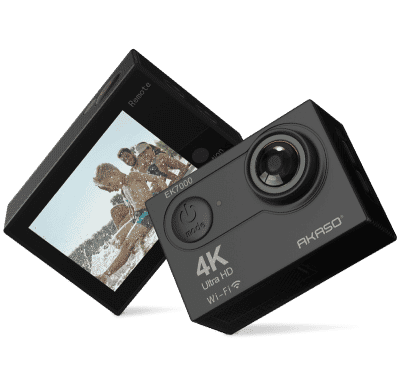 If you're looking for something that's as good as GoPros but costs a fraction of the price, then the AKASO EK7000 is the camera for you. It comes with a pair of spare batteries and remote control, as well as the option to record in 4K. Isn't this the greatest and most ideal offer someone could ask for? The greatest action camera ever made.
In short, it is the greatest ultra-budget-friendly action camera, with a 4.4 out of 5-star rating. Furthermore, if you're curious about its construction, we can tell you that it has all of the essential functions, such as USB and HDMI connections. Although the action camera isn't waterproof, it does come with a waterproof case.
Sony FDRX3000/W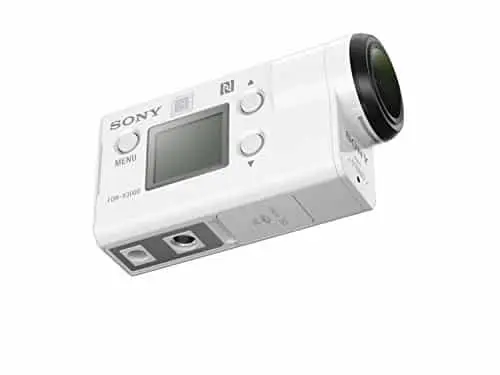 Sony is a brand that is recognized for its high quality. This Sony FDRX 3000/W, on the other hand, truly embodies Sony's excellent history. One thing you'll notice about Sony's action camera when you go to buy it is that it has an unusual design. This best-inexpensive GoPro replacement has made certain compromises in terms of size and weight in order to deliver better footage, adequate zoom, and superb image stabilization to its users.
It is one of the highest quality cameras on the market, with exceptional performance. Although we can confidently call it one of the best GoPro substitutes. It also features a splash-proof body, but you'll need to utilize its case to be completely waterproof. You may mount it on your helmet or even your handlebars to take images with stunning colors and textures.
Dragon Touch 4K Action Camera: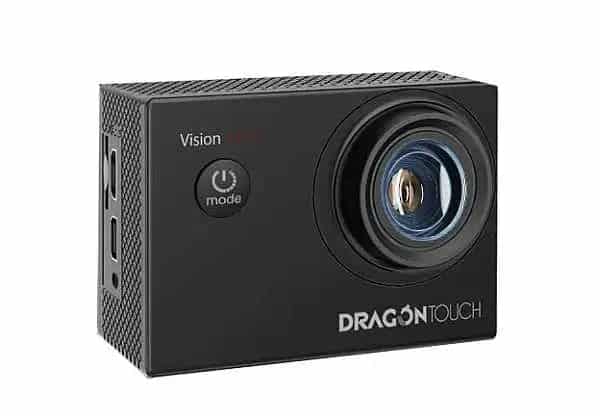 Even if you only have a casual idea and want to know what the cheapest GoPro alternative replacement currently available is, believe it or not, this drone is one of the best you can acquire. This package, which includes a mounting kit and a remote control unit, is ideal for your enthralling photography adventure.
This is why it is an Amazon's Choice product with a 4.4-star rating out of 5 stars. This drone absolutely outperforms its competitors, which is why it's such a pleasant drone to fly.
However, the remote control makes recording films and clicking photos extremely convenient because it can be done with a single button press on the remote control. It also sports a Sony sensor with 16 megapixels and a 170-degree wide-angle lens. This is substantially less expensive than standard GoPro drones, and it also offers excellent characteristics.
Insta 360 ONE R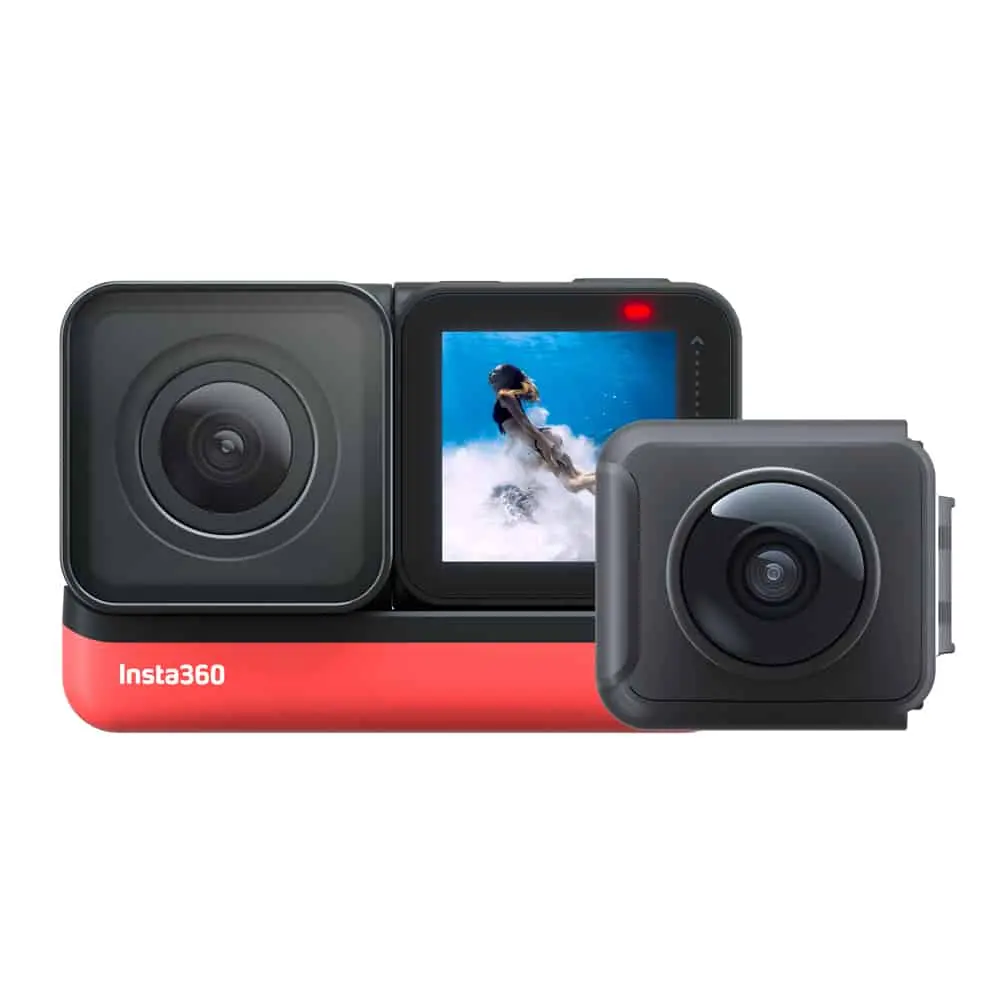 This is yet another wonderful camera that, when compared to its competitors. Such the GoPro Max and GoPro Hero 8 Black, provide excellent value for money. The adjustable lenses and AI-driven editing features distinguish this action camera from others. In this category and pricing range, it's practically hard to find another action camera with such impressive features. And it's a combination! It can be used as both a 360-degree camera and an action camera.
Conclusion
We recommend you spend your money sensibly and make the best decision possible after conducting comprehensive research on your requirements. Finally, no matter what you want to film and record, at least one of the cameras listed above will match your budget and even meet your technical requirements.
The AKASO Brave 4 is the best action camera for your outdoor activities. Why? Because of its anti-shaking feature, this action camera will allow you to record all of the action in a smooth way. This camera's built-in image stabilizer helps to prevent blurry and jerky effects caused by vibrations, resulting in a clear and smooth video.
Again, there are many cameras to select from, but we recommend the AKASO Brave 4 since it can go up to 100 feet underwater and film just as well as it does above the surface. This camera's driving mode deserves all of the credit.
Most of the cameras listed above come with all of the necessary accessories, including covers, mounts, and cradles. So, rather than focusing on accessories when buying an action camera, you should focus on the camera's quality because most companies always provide the necessary requirements.
Read more