This Bose SoundLink Revolve II is a compact Bluetooth speaker that looks like the Bose SoundLink Revolve and Bose SoundLink Revolve+ II. Unlike the Revolve+ II, this cylindrical Bluetooth speaker does not have a carrying handle. It's certified IP55 for dust & water protection, compared to IPX4 in water resistance on the Revolve.
The sound profile of the Revolve II is neutral, making it suited when listening to such a wide range of audio content. Due to its 360-degree design, it also boasts exceptional directivity, giving in an open and large soundstage. Unfortunately, it fails to replicate a deep thump & rumble in low-bass, which may upset bass-heavy music fans such as EDM. It also lacks any audio customization options, so you can't change the sound to your desire.
What you will see here?
Design & Build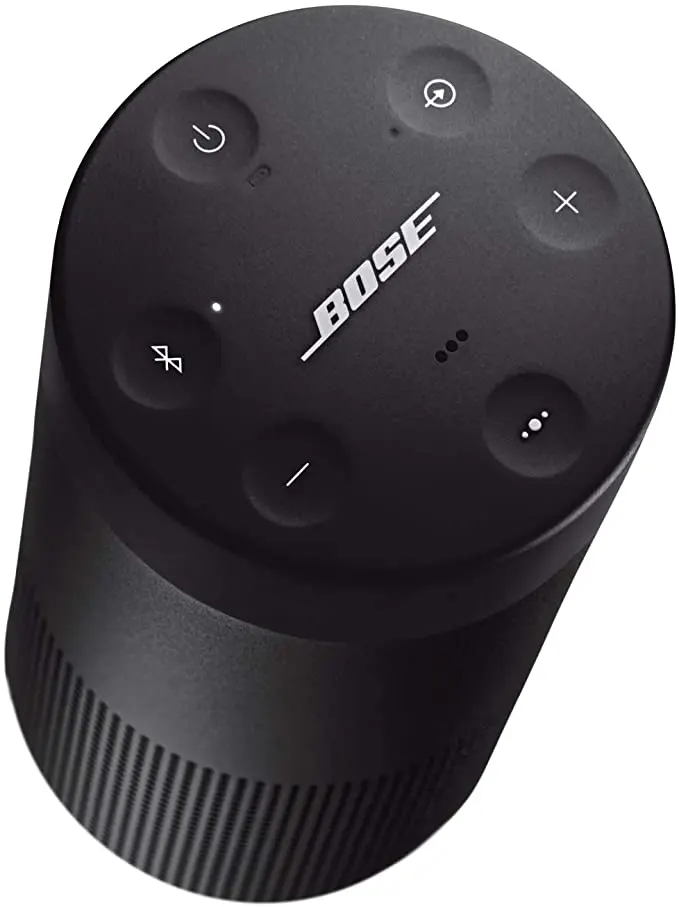 Because the second-generation SoundLink Revolve looks identical to the first, you'd be forgiven for thinking.
It's still a compact cylinder with a bottom that is broader than the top and rubber pieces on both ends to absorb impacts if the speaker is dropped. The Bose is available in Triple Black/Luxe Silver, with smooth aluminum in the center.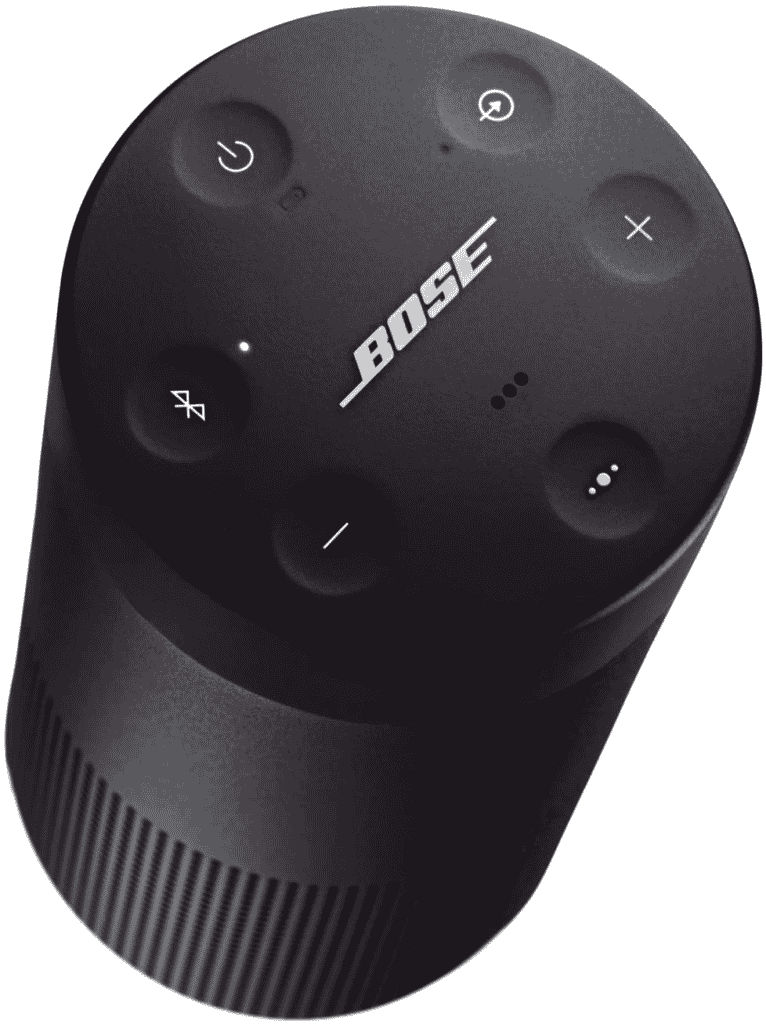 A circle of buttons for power, source, volume up, multi-function, volume down, and Bluetooth are located on the top. They're all somewhat concave, and the movement is pleasurable. An NFC chip hides here to make the connection easier and faster.
So, what has changed at Bose? On the design front, the IP rating raises to IP55, which is an inconspicuous upgrade.
It was previously IPX4, thus the speaker is now completely dustproof and waterproof, capable of withstanding water jets.
There isn't much else to say about the SoundLink Revolve II because it is simple and elegant. It weighs only 660g and has a thread here on the bottom for mounting, as well as metal connections with an optional charger.
Sound Quality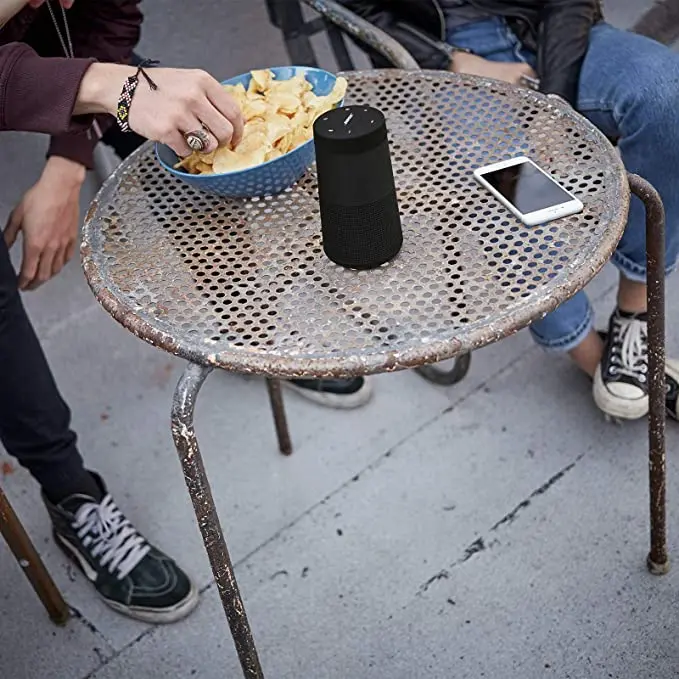 These insides of Revolve haven't changed for the second generation, thus it still sounds the same. There are 2 passive bass radiators or an omnidirectional acoustic deflector, as well as a downward-firing driver.
The latter signifies that the sound emanates uniformly from all sides of the speaker. It truly provides a fantastic 360-degree experience. The sound does not alter when you turn the Revolve II in your hands.
The sound quality is excellent, as one would expect from a manufacturer like Bose. The SoundLink Revolve II is capable of handling a wide range of music, delivering sufficient oomph for Prodigy while still handling Ben Howard's delicate guitar and vocals.
It sounds best at middle volume settings, but if you're looking to fill a large space, quality suffers at the higher end.
Features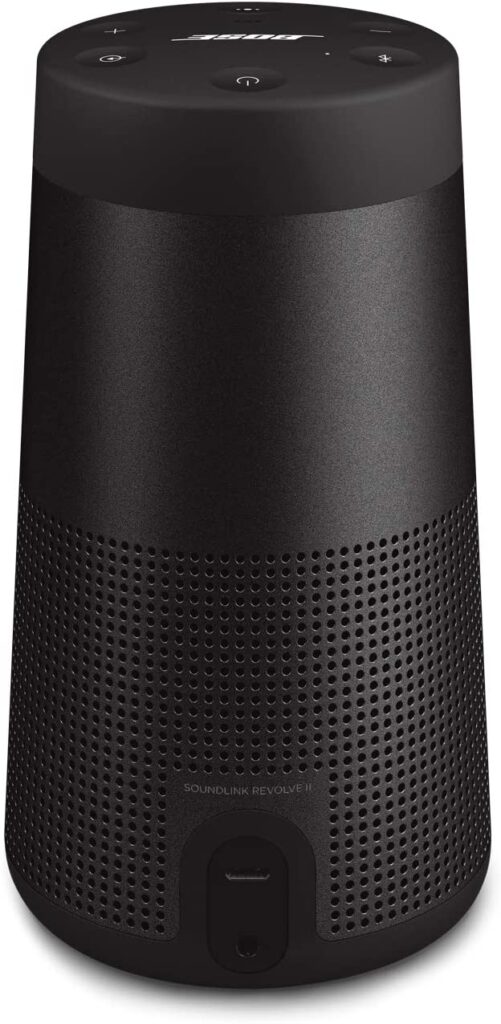 Despite the fact that the speaker could be utilized with Bose Connect app, it lacks a digital EQ for sound customization. Instead, users get some basic information and options such as the battery level or the opportunity to alter the auto-off timer and turn off the voice prompts should they become bothersome.
The main feature is the Party Mode, which allows you to gather other SoundLink speakers for a party. The larger SoundLink Revolve+ II can accomplish this, and not the Bose Portable Smart Speaker, which is a competitor to the Sonos Move.
While connected to a phone, the speaker can be used to answer calls by pressing the multi-function button. Long-pressing it also brings up Siri or Google Assistant, provided you're linked to a compatible device.
Battery life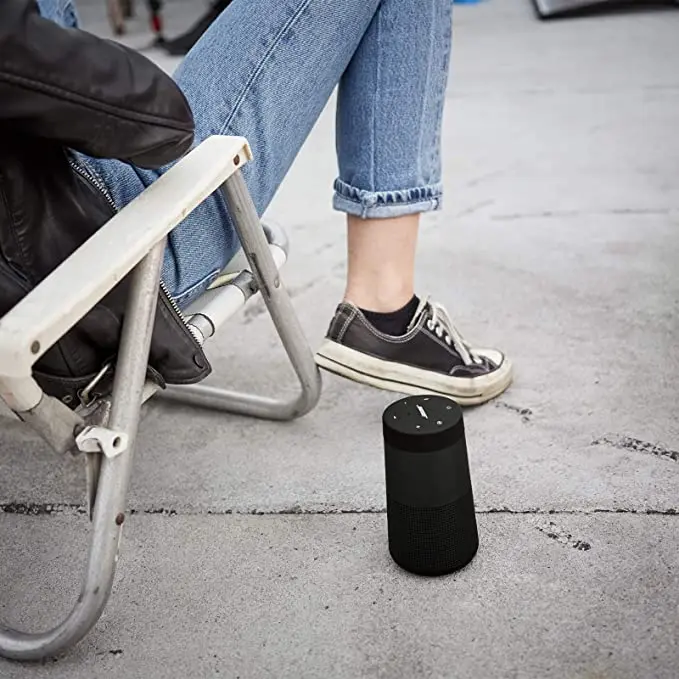 Bose has enhanced the battery life of the original model, currently offering up to 13 hours of audio playback time.
However, it is not clear how Bose arrived at that statistic given the speaker has a considerably longer lifespan in the testing. While been using the SoundLink Revolve II when working at home for about four hours a day. It was still on 50% after five days – roughly 20 hours of use.
While the battery life is remarkable, the lack of a charging connection on the back is a disappointment. In 2021, a speaker costing this much from a manufacturer like Bose should include USB-C. You can buy the charging cradle – it looks like the base of a kettle – to make things a lot easier. But it'll set you back another £24.95.
Is the SoundLink revolve II worth it?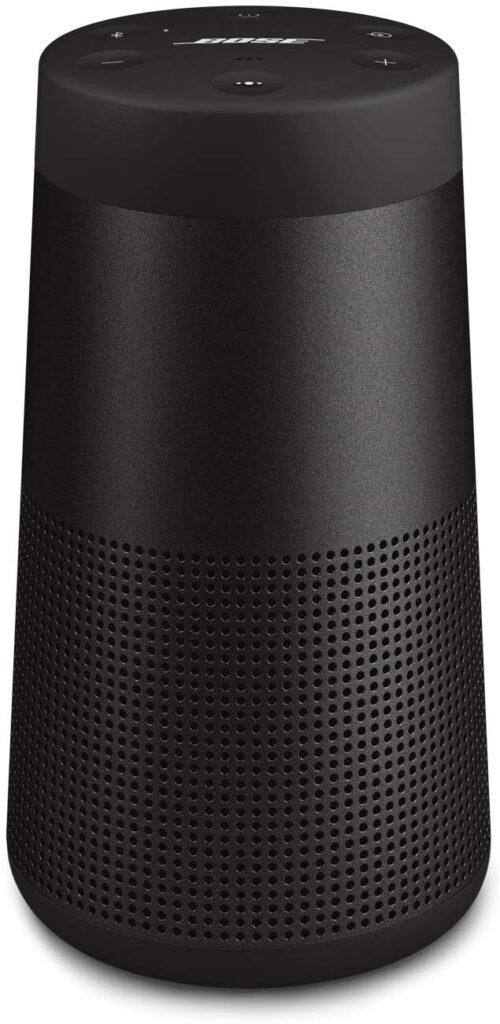 For podcasts, the Bose SoundLink Revolve+ II speaker is ideal. It boasts a well-balanced mid-range, which makes vocals & lead components sound clear, making it ideal for dialogue-driven audio like audiobooks & podcasts. Because of its 360-degree design, it has excellent directivity, so your audio will sound clear from all directions.
This Bose SoundLink Revolve II is now available for £179.00. Albeit it is currently discounted to £154.95 here at the official store.
Curry's PC World & John Lewis are both selling it for less than the RRP. While Amazon & Argos have it for £199.
It is presently unavailable from Bose in the United States. For more possibilities, see the list of the best Bluetooth speakers.
Conclusion
Existing owners are unlikely to feel compelled to upgrade because the SoundLink Revolve II is so similar to the original. But for everyone else, it Bose SoundLink Revolve II speaker is a tempting product.
It's undoubtedly one of the best Bluetooth speakers available. Featuring the kind of high-quality 360-degree sound you'd expect from Bose, as well as great build quality – now up to IP55.
The luxury experience enhances by features such as a 3.5mm jack input (which isn't often standard) and many smart features such as the ability to make phone calls and employ digital assistants directly from the speaker.
The app might use some EQ, and Micro-USB on even a high-end speaker in 2021 is odd. But with battery life far exceeding the advertised value of 13 hours, these are minor quibbles.
There are many cheaper speakers out there, but few can match the SoundLink Revolve II's experience.
Read more: