Selecting the perfect plugin from the 5000+ plugins directory in WordPress might seem a hassle. Choosing the right plugin will make your site work more efficiently. So, if you are not sure which plugin to get, here are the best WordPress plugins for your website.
HubSpot- For marketing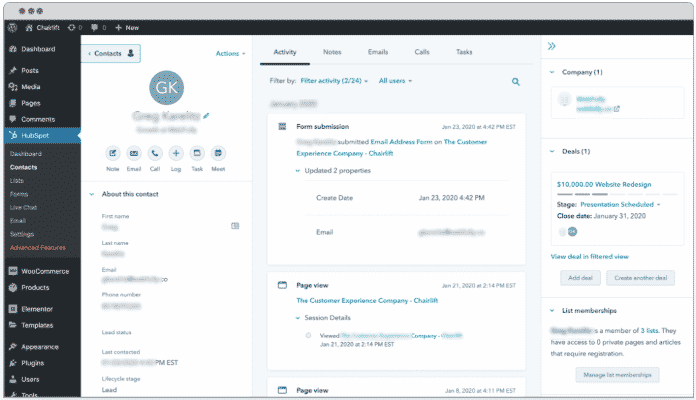 It's impossible to develop a business without marketing, and HubSpot makes it simple to do it. The HubSpot WordPress plugin lets you manage contacts, monitor leads, create email newsletters, interact with site visitors via forms and chat, and more. The plugin connects your site to HubSpot CRM in a smooth manner. Additionally, the dashboard and analytics allow you to assess how effectively your tasks are performing. This way you can continue to make informed decisions as your company grows.
Why to get it: A plugin that seamlessly syncs with a robust CRM is required to develop your leads and customer base on your website. The HubSpot WordPress plugin is the finest solution for the task because it's simple to use, doesn't require any coding, and is absolutely free.
WooCommerce- For e-Commerce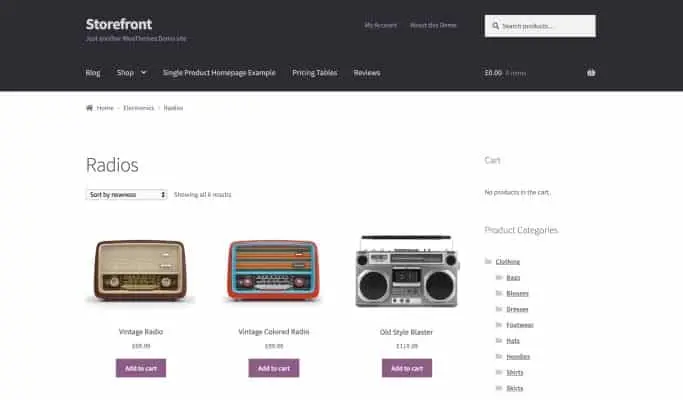 You can make money from your website by selling products or services with this eCommerce plugin. WooCommerce is the most popular WordPress eCommerce plugin. It turns your blog into a fully functional online store. You may sell everything from digital files to actual things, define currencies, and show reviews and ratings. You can even add sorting and filtering options, set unlimited photos per product, enable subscriptions and tiered pricing, and much more with its nearly limitless customization. Moreover, WooCommerce's fundamental functionality is completely free. Furthermore, it is created by the same firm that created the WordPress CMS (Automattic). Thus, assuring that you are utilizing a high-quality, dependable plugin.
Why to get it: WooCommerce is almost interchangeable with WordPress eCommerce. You can use it to manage an online store by millions of WordPress websites. Moreover, its great level of customization means you may tailor it to your specific needs.
WPForms- For website building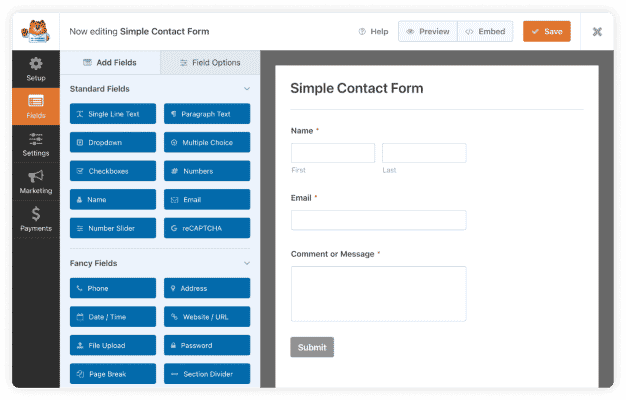 WPForms is one of the most widely used WordPress form builders. It's a user-friendly tool that makes adding forms to your WordPress website a breeze. You can create forms using the code-free drag-and-drop builder. This allows you to add nearly any form field you want in any sequence. Basic contact form features such as form fields, CAPTCHA, email notifications, and more are included in the free version of the plugin. You gain even more features with the premium edition of WPForms. This includes integrations and the ability to construct multi-page forms and add survey capabilities.
Why get it: WPForms is one of the simplest ways to make customized, adaptable forms for your WordPress site. It can be used to collect whatever type of user data you require. You can collect contact information as well as in-depth surveys.
All in One SEO- For improving search engine ranking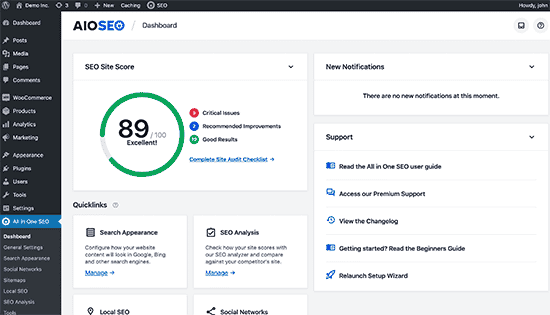 All in One SEO (AIOSEO) is a popular WordPress plugin for managing full on-site SEO and making improvements to improve a site's search engine ranking. You may use AIOSEO to run site-wide audits to see how your present site is and where adjustments should be made. You have the option to edit meta descriptions, title tags, and other things on each page. Additionally, if you need to get up and running quickly, AIOSEO provides a setup wizard too. It allows you to quickly alter settings based on the demands of a specific business.
Why get it: It can be intimidating to learn how to optimize your website for search engines. All in One SEO, however, offers a user-friendly, all-in-one solution for tracking and improving your on-page SEO. The dashboard and tools are simple to use. Thus, allowing both novice and experienced site owners to improve their rankings.
Yoast SEO-For optimizing site for organic search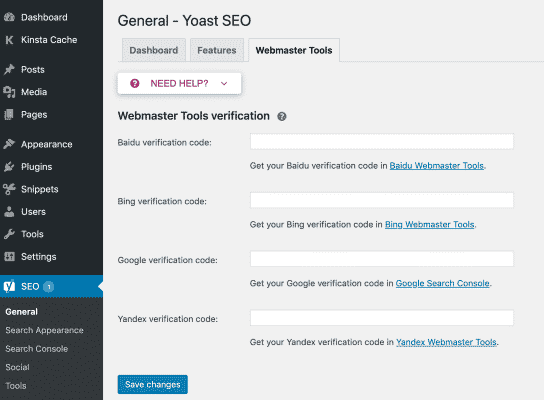 Yoast SEO is a popular WordPress plugin that makes it simple to optimize your pages and posts for better search engine rankings. You'll get templates for titles and meta descriptions with Yoast SEO. So you can learn how to write them according to SEO best practices. Yoast SEO also checks your material for readability and keywords. Thus, allowing you to strike a balance between high-quality content and SEO.
Why get it: Yoast is an SEO plugin with a lot of features to help you optimize your site for organic search. In addition to its automatic SEO enhancements, the plugin also offers tactical assistance to help your content stand out in the SERPs.
Jetpack- For combining several plugins into one single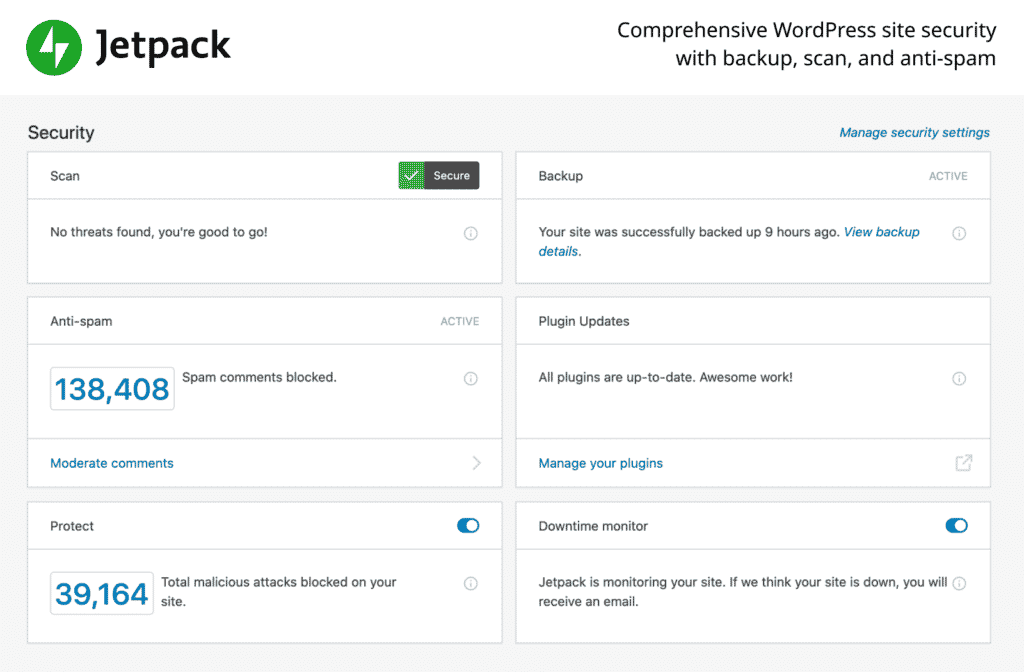 Jetpack is a collection of fantastic tools and features that provide your site with a slew of valuable functionality. Moreover, Jetpack combines the features of several plugins into a single package. It is also created by Automattic, the same company that created WordPress. So you'll be getting top-notch engineers working on it. Jetpack provides various capabilities to keep your site running effectively, from boosting site security to optimizing user interaction. Jetpack allows you to add social sharing buttons, contact forms, CDN services, email subscription forms, and many other features to your website.
Why get it: Jetpack serves as a one-stop-shop for all of your website's requirements. It is ideal for customers who are concerned about plugin overload. It tackles lead generation, backups, security, and speed all in one package. Moreover, Jetpack is also modular, allowing you to buy and install only the tools you need to expand your site.
Elementor- For easy drag and drop page building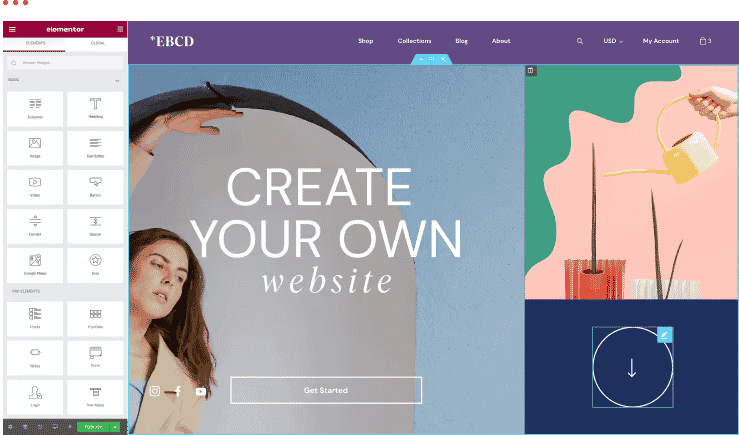 Elementor is a popular page builder for the WordPress CMS that lets you use a drag-and-drop WYSIWYG interface to put a range of page elements. Building your own website becomes as simple as dragging and dropping your preferred elements into the builder area – no coding required. Elementor is a highly recommended plugin for newbie website owners and those less comfortable touching the back-end WordPress code because of its ease of use, simplicity, and compatibility with many WordPress themes.
Why get it: You can build expertly-crafted pages for your site without writing a single line of code using Elementor. This plugin offers a plethora of page elements. You can quickly incorporate these into any page to create a very successful website. Elementor is the type of plugin that simplifies the process of creating a website.
W3 Total Cache – A caching plugin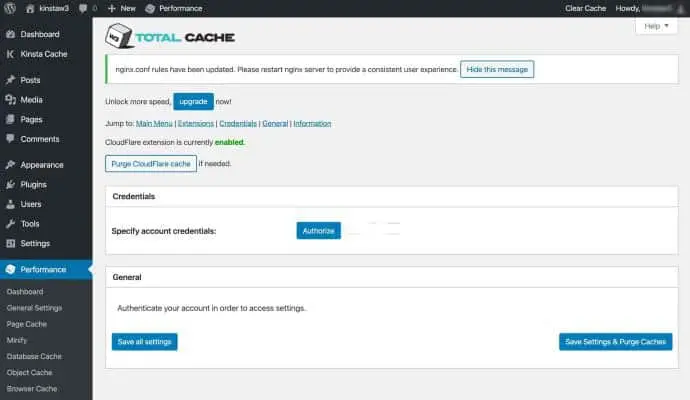 W3 Total Cache is one of the most popular WordPress caching plugins. Caching is the process of saving website material in a user's browser so that it can be retrieved even faster the next time they visit your site. W3 Total Cache, in a nutshell, decreases the time it takes for your website to load. Your site's search engine rankings, user experience, and possibly conversion rates will all improve as a result of the higher site speed.
Why get it: As a website owner, one of your top priorities should be website performance. Visitors will just quit your site if your pages take too long to load. With minimum configuration, W3 Total Cache ensures that your pages remain speedy and trustworthy.
Smush – Image optimization plugin to optimize WordPress photos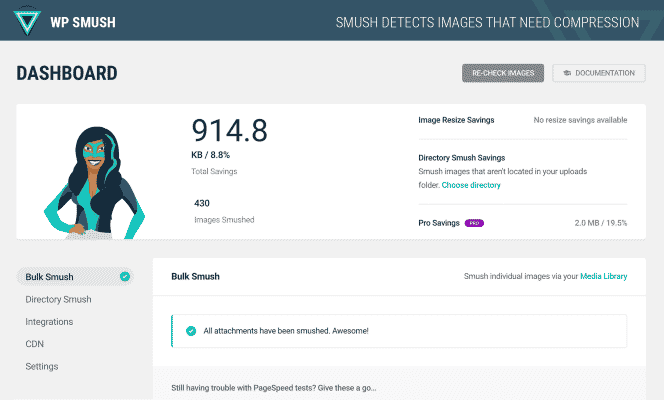 When it comes to website performance, graphics are a major cause of delayed loading times. As a result, it's critical to optimize each image file on your site to help it load faster. Although, manually doing this for each image can be a time-consuming and tiresome operation. However, the Smush image optimization plugin can make this task quick and simple. It compresses images when you add them to your media folder across your site. Your website will continue to load swiftly for users with lesser picture file sizes. Thus, keeping them interested and converting.
Why get it: Smush is a simple tool for compressing and optimizing your WordPress photos. You'll notice enhanced performance with no disruption to your workflow. This is because it handles compression as you upload your image files.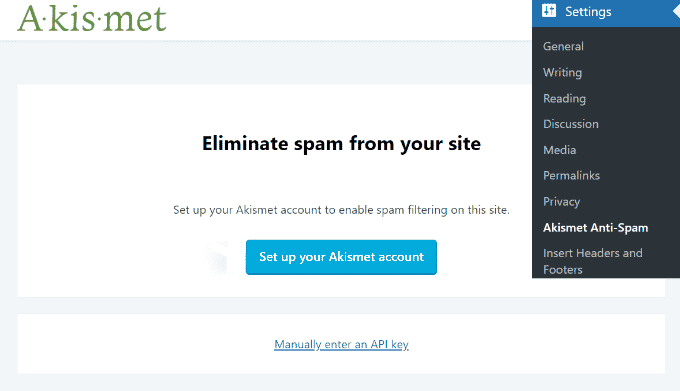 Akismet is the most popular anti-spam plugin for WordPress, and it is also backed by Automattic. It looks for suspicious contributions in your contact form submissions and comments. Thus, keeping your blog clean, your forms spam-free, and your site appearing professional. Installing and activating Akismet is all that is required, the plugin will take care of the rest. It also allows you to see which comments have been blocked or cleared by the plugin. In turn, allowing you to manually block or unblock comments.
Why get it: Akismet is the classic "background-running" plugin. Simply install it and sit back while it does its magic, reducing spam and saving you time and effort.
Weglot- A translation plugin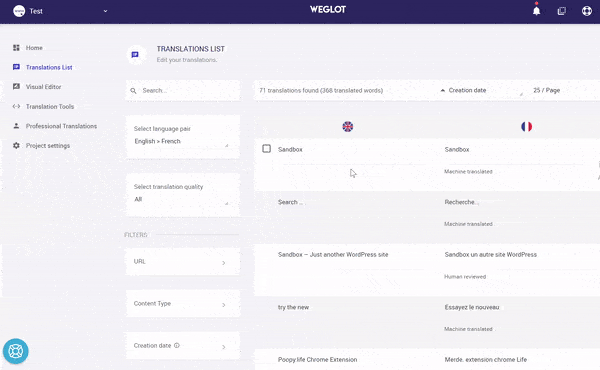 Weglot is a WordPress translation plugin that lets you quickly create a multilingual website. You don't need a developer, a professional translation, or any coding expertise to add 100+ languages to your WordPress website. Weglot gives you full control over your website translations. It allows post-editing features, translated metadata, language-specific subdirectories, automatically implemented hreflang tags, translated URL slugs, and more.
Why get it: Weglot is a popular translator plugin that can assist you in breaking into new markets. The plugin uses machine learning to offer visitors high-quality translations.
 iThemes Security- For safeguarding the website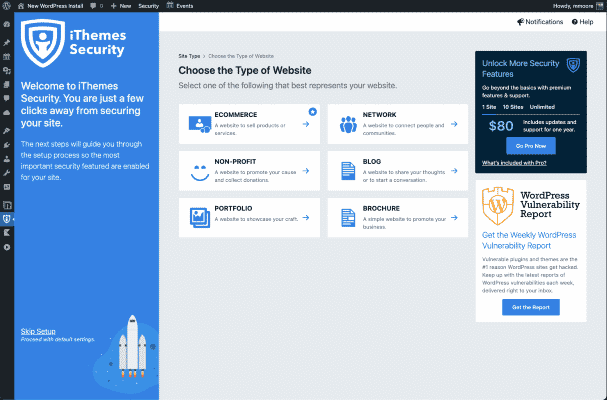 Unless you take precautions, WordPress websites can be easy targets for hackers. iThemes Security is one of the most efficient plugins for safeguarding your WordPress website. Password expiration, two-factor authentication, reCAPTCHA, and malware scanning are just a few of the security features provided by iThemes Security. The plugin also includes security templates tailored to your website's needs, whether it's an online store, a blog, or an online portfolio.
Why get it: Don't put off installing a security plugin until you've been hacked. With thousands of ways to fortify your WordPress site against cyberattacks, iThemes is one of the best alternatives available.
Monarch- A social sharing plugin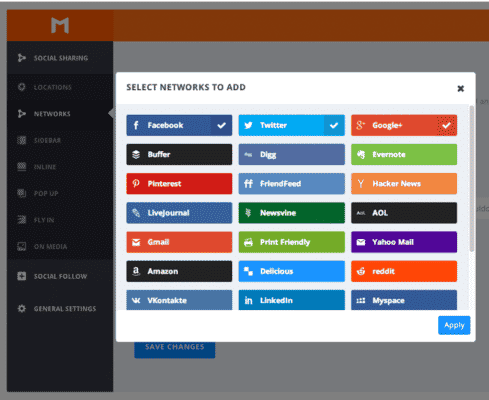 ElegantThemes' Monarch plugin is one of the greatest social sharing plugins for WordPress. This plugin includes current social sharing buttons. You can strategically place them on your web pages to encourage viewers to share your information on their social media feeds. Monarch interacts with more than 20 social media networks. Thus, allowing you to reach out to new audiences in effective ways. Advanced pop-up triggers can also be used to place CTAs at precisely the perfect time.
Why get it: The Monarch plugin helps direct website users to your social media profiles. This can be on Facebook, Twitter, Pinterest, or somewhere else.
 XML Sitemaps – To identify and retrieve important articles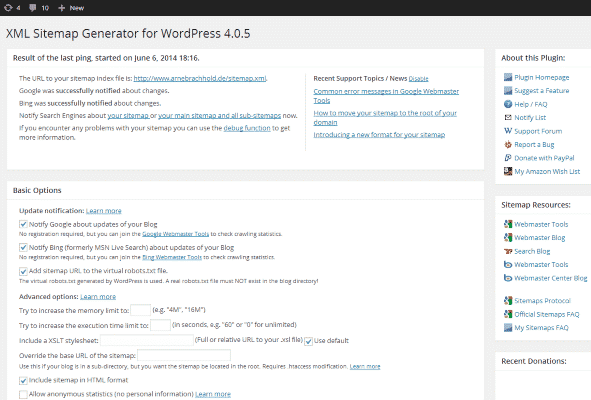 WordPress sitemaps make it easy for search engine crawlers to identify and retrieve the important pages and articles on your WordPress site. The free XML Sitemaps plugin lets you submit a variety of WordPress-generated pages and custom URLs to search engines for enhanced indexing and ranking. XML Sitemaps is highly versatile. Thus, allowing it to accommodate various types of WordPress pages as well as custom URLs. It will also notify search engines when you publish new posts, ensuring that the information on your site is always current.
Why get it: XML Sitemaps is a free, easy, and effective tool for helping search engines better comprehend and index your website. This improves your search ranking with no expense and with very little effort on your part.
WP-Optimize- To clean away unwanted items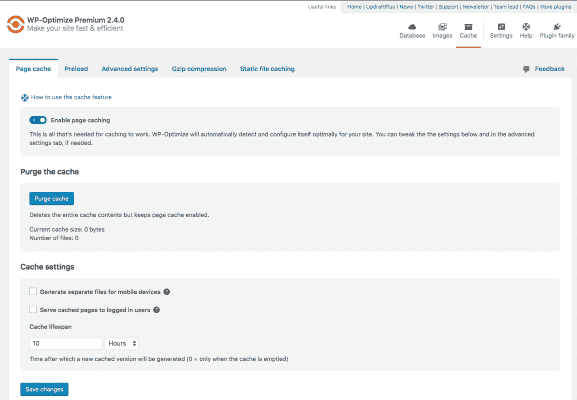 WP-Optimize is an important plugin for any WordPress site with a large database. This plugin cleans away any unwanted database items. It cleans auto draughts and spam comments, and items that don't offer value to your site but can slow it down. WP-Optimize also compresses pictures and enables caching to speed up your website. It can handle all of this with a single click of a button, despite how complicated it may appear.
Why get it: WP-Optimize is a hands-off approach to keeping your website running smoothly. This is done by removing unneeded database entries, compressing images to make them load faster, and caching content. All of these factors combined are sufficient to improve load times, particularly on mobile devices and on slow internet connections.
WP Rocket- For smooth website optimization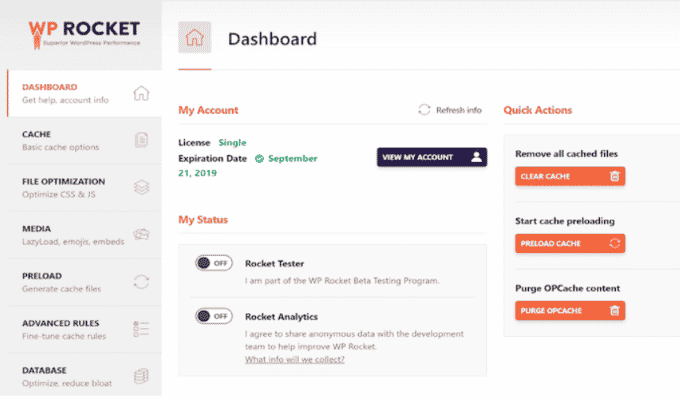 WP Rocket is a premium plugin for website optimization. This plugin immediately implements numerous strategies to improve page loading speeds after activation. This includes activating various types of caching and preloaded material, minifying CSS and JavaScript files, lazy-loading images, and GZIP compression. Given the importance of load time in the user experience, many company websites and online marketplaces will find that this comprehensive plugin is well worth the extra expense. WP Rocket is also eCommerce-friendly, and it won't cache cart or checkout pages.
Why get it: WP Rocket provides numerous functionality, an intuitive interface, and top-notch support. It makes things flow smoothly and swiftly for website owners who want to get the most out of a premium optimization plugin.
Contact Form 7- For expanding contact lists and let users can contact via contact forms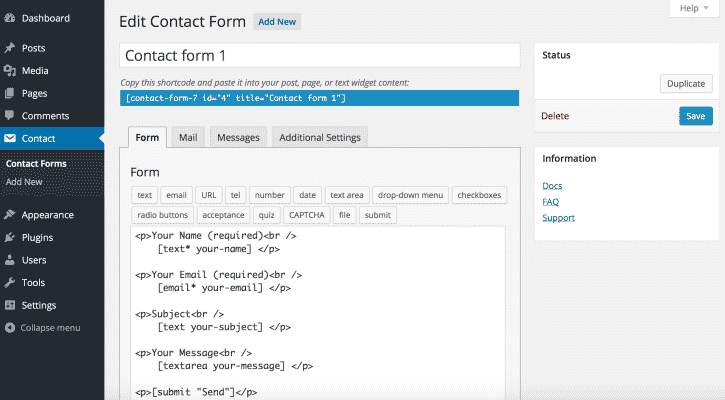 The most popular free contact form plugin for WordPress is Contact Form 7. Users can contact you via streamlined contact forms that include reCAPTCHA and Akismet features to assist prevent spam when Contact Form 7 is installed on your website. It's also Ajax-ready, so your forms may get data and adjust their appearance without having to reload the page.
Why get it: Contact Form 7 is ideal for WordPress administrators looking for a simple and free way to expand their contact lists. The plugin makes it simple to create and deploy basic forms that include all of the necessary elements.
Yet Another Related Posts Plugin (YARPP)- For bloggers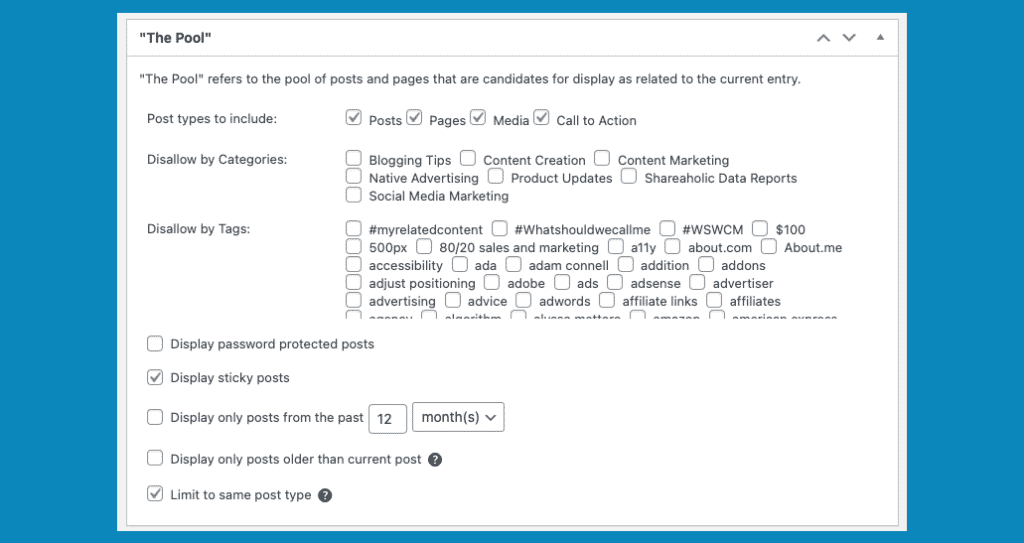 A related posts plugin is a wonderful approach to keep visitors on your site engaged with content they appreciate if you're a frequent blogger. Yet Another Related Posts Plugin (YARPP) is widely regarded as one of the best. On your WordPress pages and posts, YARPP displays related posts, pages, and custom post kinds. To give the best recommendations, recommended posts are presented based on a combination of article copy, categories, and tags. With a simple shortcode, you may place your list anywhere on your website.
Why get it: A similar articles module shows users more blog content they like. Thus, keeping them on your site longer and increasing the chances of conversion. YARPP gathered relevant posts from across your site, removing the need for readers to actively curate material.
OptinMonster- For pop-ups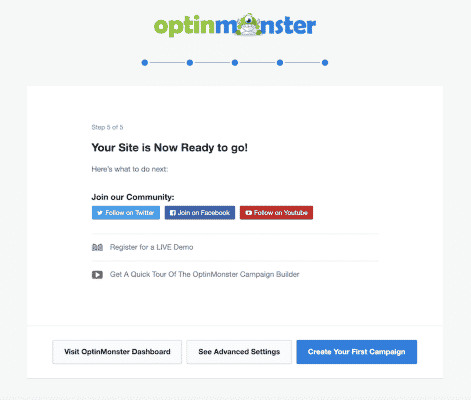 The OptinMonster plugin adds pop-up forms for lead creation and email signups to your website. This is yet another way to generate leads. To begin, use the native builder to generate your pop-ups. Make sure your messaging and graphics are consistent with your brand. Then, on your website, create your popup and define triggers for when you want it to display in front of visitors. OptinMonster allows you to employ a variety of popup types. You can create exit-intent forms, lightboxes, and countdown clocks, to push users to take action.
Why get it: OptinMonster is a popular WordPress popup solution. It allows you to modify your site's appearance and show important points in your visitors' journey.
ELEX WooCommerce Catalog Mode- To use the catalog mode across whole eCommerce store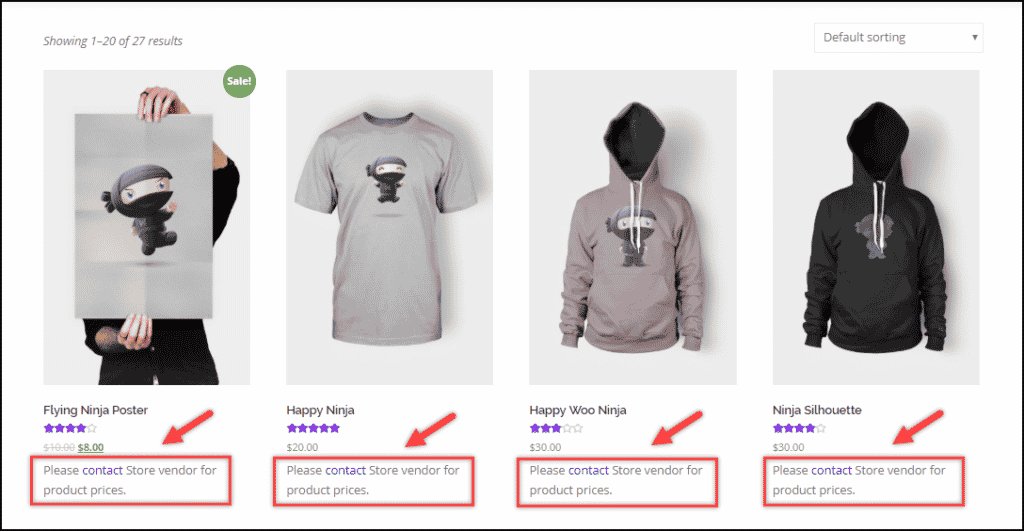 The ELEX WooCommerce Catalog Mode plugin is a WooCommerce plugin that lets you use the catalog mode across your whole eCommerce store. This plugin allows you to hide or delete the 'Add to Cart button and replace it with HTML placeholder text. You can personalize buttons by assigning a title and redirecting to the relevant page, concealing product rates from the website, and hiding the cart and checkout pages in their whole. You can also exclude specific user roles from the Catalog mode setup, such as the website administrator. The plugin also lets you apply Catalog Mode settings to individual products in your store, and it works with simple, variable, and grouped items. You can send users to third-party or affiliate websites by giving products on the Shop page a custom URL.
Why get it: With personalised CTA and button messaging, the ELEX plugin allows WooCommerce businesses to control their customers' experiences. Additionally, it will tell them about technical difficulties, updates, or website outages.
UpdraftPlus- For backup and restoring data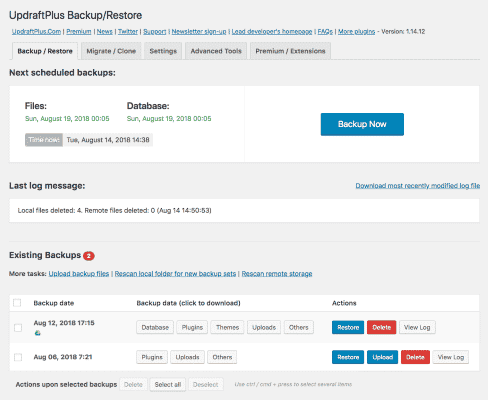 Nobody wants things to go wrong on their website, but WordPress makes mistakes all the time. That's why it's critical to back up your WordPress site on a regular basis. This will allow you to restore lost data or return to a previous version in the event of an accident or a bug. UpdraftPlus is one of the most popular WordPress backup plugins. It allows you to create and restore backups with a single click, schedule regular backups, and push backups to cloud storage services such as Dropbox and Google Drive.
Why get it: Installing a backup plugin now is preferable to waiting till you have a data breach. UpdraftPlus backs up your website on a regular basis. In turn, ensuring that you always have a recent version in case something goes wrong.
Bloom- An email plugin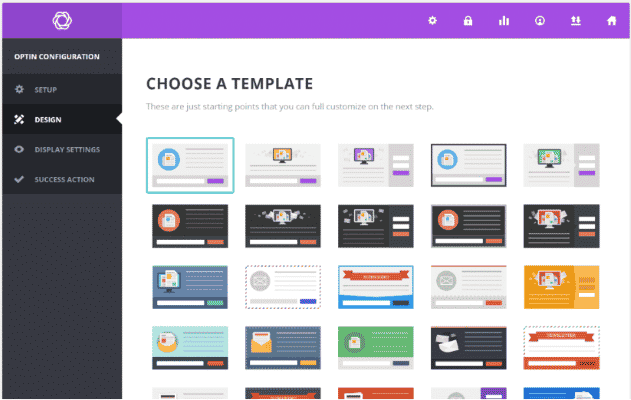 Another important marketing tool for getting leads and keeping customers engaged is email. Bloom is a top email list plugin for WordPress. It offers email opt-in forms that you can embed on your website to add subscribers to your list. You can choose from over 100 email subscription templates. You can easily alter them to reflect your brand. For your email opt-in pop-ups, fly-ins, and forms, you may even target individual posts.
Why get it: It gives you over 100 form templates to make your opt-in CTAs look professional and on-brand. Bloom's email engagement forms establish a new standard for quality and visual appeal.
Formidable Forms- A form builder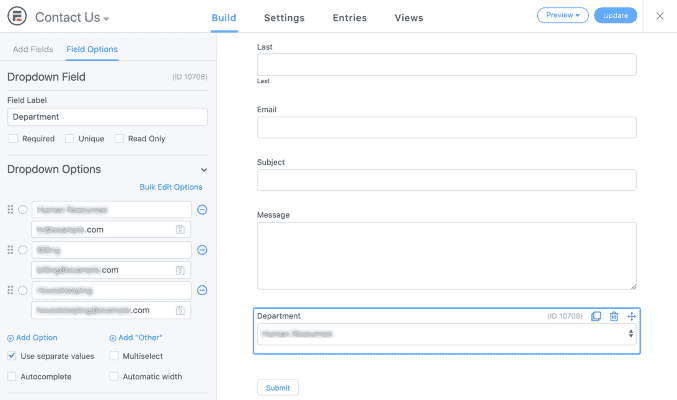 Formidable Forms is a strong candidate for form builder since it allows you to create complicated forms. You can make contact forms, quizzes, polls and surveys, calculators, and registration forms, and then follow the results in your WordPress dashboard. The number of integrations available with this plugin is also noteworthy. It integrates with WooCommerce, PayPal, Stripe, Mailchimp, and other popular platforms. The plugin's accessible API integrations allow developers to enhance and personalise the plugin even further.
Why get it: Formidable Forms is a powerful and versatile form builder. It can handle any type of form you can imagine. This plugin is worth a try whether you're a developer or prefer not to use code.
WP Notification Bar Pro – To use a well-designed notification bar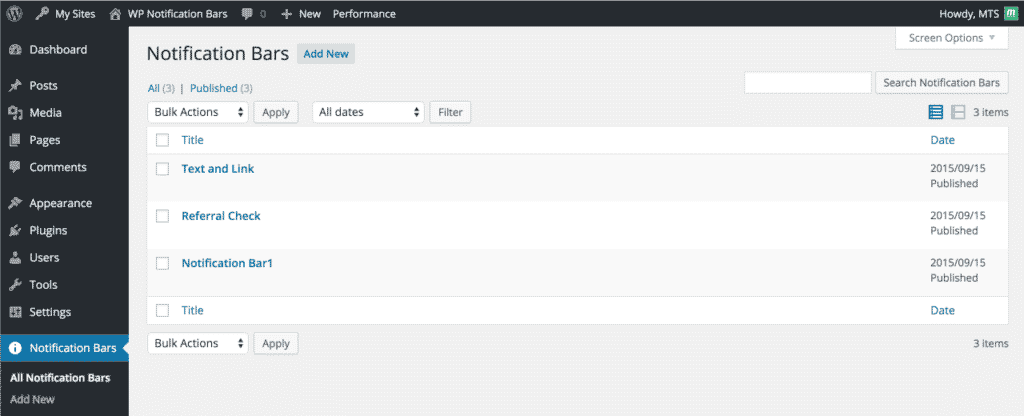 One of the most effective ways to attract the attention of your visitors is to use a well-designed notification bar. You may build a text link, buttons, or countdowns with WP Notification Bar Pro to display any special deals on your website. You can also use this plugin as an opt-in email form or to show social shares and urge your users to follow your brand on social media.
Why get it: Notification bars direct visitors' attention to any content you want them to see. This can be a call to action, a countdown, an announcement, or a link to a product page. For adding this feature to your site, WP Notification Bar Pro is a popular option.
Broken Link Checker- For monitoring broken links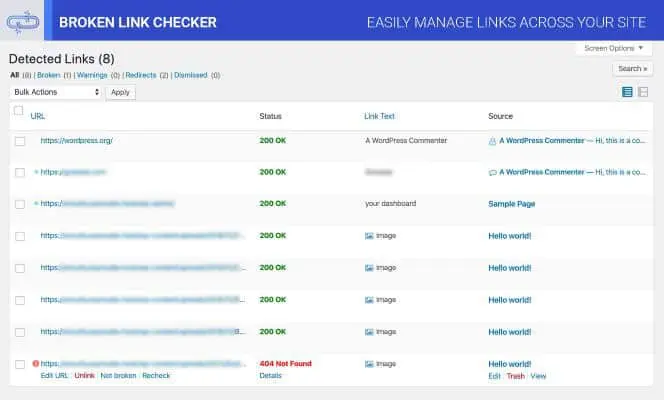 If your site has some links that point to non-existent domains, it will affect your website. Broken links are viewed as untrustworthy, every broken link can have a detrimental influence on your site's search engine position. Moreover, broken links also cause consumers to receive 404 errors. This brings their browsing experience to a halt. Broken Link Checker is the finest WordPress plugin for scanning your website for broken links and notifying you when they exist. You may quickly correct such errors and reclaim your SEO ranking from there.
Why get it: This easy-to-use plugin monitors your site for broken links. Thus, preventing 404 errors, lost visitors, and unfavourable search engine results.
DragDropr- To create custom WordPress pages using pre-built modules

If you don't know how to code, you won't be able to create an appealing website from the ground up. Although, hiring a professional web designer can be costly. DragDropr is a fantastic answer to this issue. You may construct pages for your website with this plugin by simply dragging and dropping the elements you want on each page. There are over 200 content blocks to pick from, all of which are entirely configurable. It enables anyone to build a quality website for a fraction of the price of hiring a designer.
Why get it: DragDropr, like Elementor, allows you to create custom WordPress pages using pre-built modules. This means you won't have to code your interfaces. Instead, you can just drag and drop elements into place to create the precise interface you need.
 SeedProd – To focus on landing pages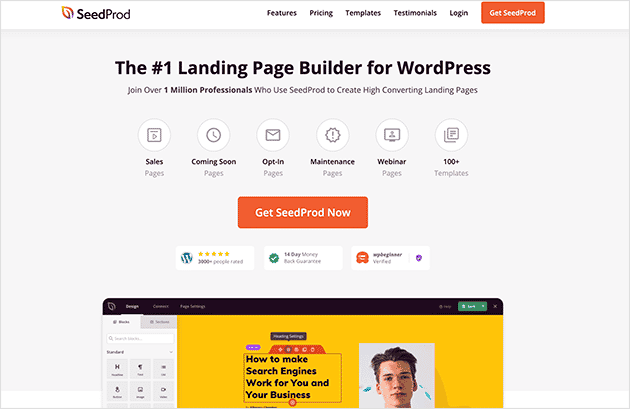 SeedProd plugin focuses on landing pages in particular. This plugin makes it simple to create high-converting landing pages that leave a lasting impact. SeedProd's concentration on landing pages means that some page elements are tailored to convert visitors. There are page template options for webinars, product sales, thank-yous, as well as 404 pages, coming soon pages, and maintenance mode, in addition to landing pages. SeedProd recognizes that these are all conversion opportunities and provides capabilities to support them.
Why get it: SeedProd has a single goal: to assist you in creating high-converting landing pages. Use this plugin if you want to make a great first impression on your visitors.
WP Subscribe Pro- An email subscription plugin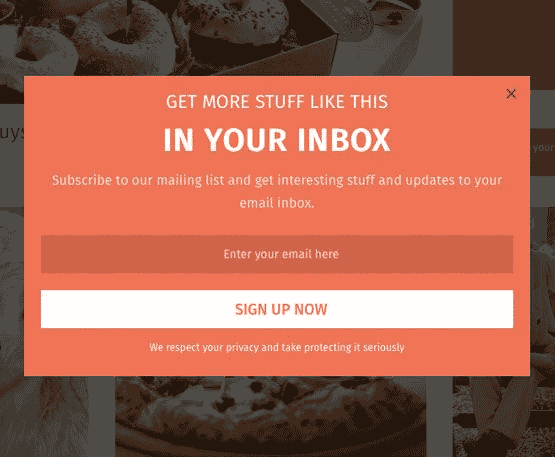 If you are looking for an email subscription plugin, WP Subscribe Pro is another good alternative thanks to its customizable features. You can place the email subscription widget precisely where you want it on the page. Moreover, you can tweak the colors, add pop-ups to grab users' attention, and even change the trigger timing to notify them at the best possible time.
Why get it: WP Subscribe Pro lets you add email sign-up CTAs to your site that captures visitors' attention and encourage sign-ups at the proper times.
BuddyPress- For adding social media features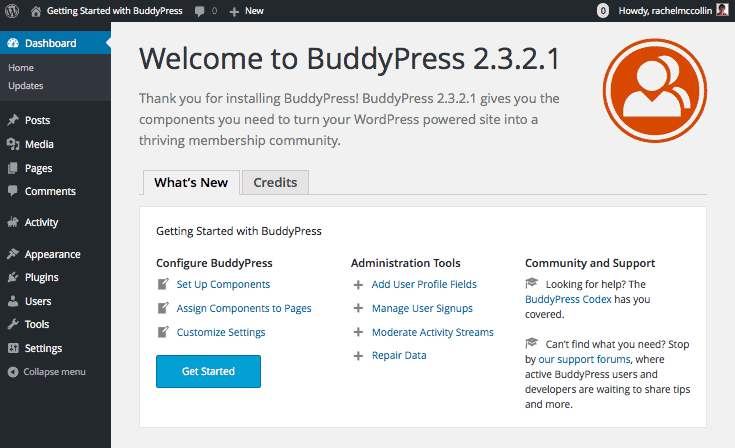 Another strategy to establish a loyal following for your material is to use community websites. If you want to build a community site on the WordPress platform, BuddyPress has the most powerful and user-friendly tools for doing so. Users may create profiles, chat with one another, connect in groups, check activity streams, and more with BuddyPress. Additionally, for spam management and forums, the plugin supports Akismet and bbPress.
Why get it: Adding social media features to WordPress is something that engages everyone. BuddyPress is the most cost-effective method to do it. The plugin is also completely free to use and very customizable.
bbPress-To add simple forum to your site without any manual code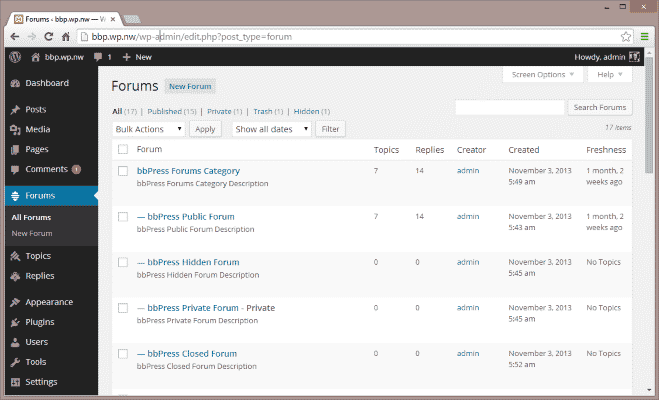 bbPress can let you create a forum for your visitors to debate your content and/or your goods. This plugin adds a simple forum to your site without requiring any manual code changes. Users may create accounts and make posts about related topics. The plugin also allows you to categorize discussion threads and moderate your contributors. This makes your forums an excellent resource for new users since they can ask questions about your product and get them addressed by your team or other users.
Why we recommend: bbPress is a free plugin that allows you to create a community on your website with discussion boards. The forums in bbPress are lightweight and extremely customisable. Thus, making them easy to integrate with the rest of your website content.
WebSub – To automatically ping your subscribers

When your WordPress blog is updated, the WebSub plugin will immediately notify your subscribers. The plugin will notify hubs like Google Reader and Google Alerts that new content is available after your blog has been updated. Then these hubs will then notify subscribers to visit your site.
Why get it: WebSub automatically pings your subscribers via RSS feeds with minimal preparation on your end. Thus, keeping readers informed and returning for more content.
Redirection- To handle all redirects

404 errors have negative consequences that affect your website. Creating a redirect, which sends traffic from one dormant URL to another active URL, is a typical option. Redirection is a free WordPress plugin that handles 301 redirects and other types of redirection. Additionally, it keeps track of 404 errors and tidies up any loose ends on your site. This is especially important if you're moving pages from an old website, changing the WordPress installation directory, or switching from HTTP to HTTPS.
Why get it: Any site owner can use Redirection to generate and manage permanent and temporary redirects. You may also keep track of redirects and be notified when your site encounters 404 issues.
RafflePress- To increase engagement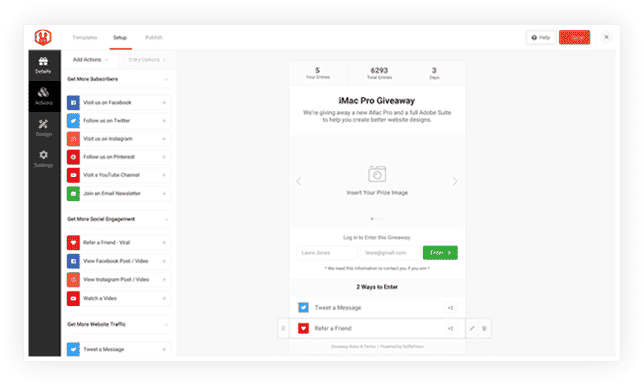 Giveaways are a terrific way to reach out to new people, reconnect with old ones, and increase engagement. With the RafflePress plugin's drag-and-drop campaign builder, you can quickly set up your giveaway. You can design a landing page specifically for a contest and use one-time entries to prevent fraud. Your contest can also be simply referred to or shared on social media.
Why get it: If you want to host a giveaway to advertise your company, RafflePress can be of great help. You can use this plugin to manage sign-ups, referrals, tracking, fraud protection, and more.
Conclusion
It's practically impossible to maintain a WordPress site without using plugins to add features. There's a plugin for just about anything you can think of on your website. Whether you want to engage users through email opt-in forms, add social sharing buttons, compress photos to increase website speed, or optimize your content to rank in search engines, you can get a plugin for any of these. Furthermore, plugins dramatically enhance the user experience. Thus, resulting in increased engagement and a greater likelihood of reaching a larger audience.
Which plugins do you use for your WordPress website? tell us in the comments section below.
Read More!