When you order from FreePrints online photo printing service, you not only get tons of freebies but you only pay for shipping and extras. But if you are not sure if you will get a quality order, then we have got your back. Here is a review on FreePrints Photo Printing that will clear all your doubts.
FreePrints Photo Printing Features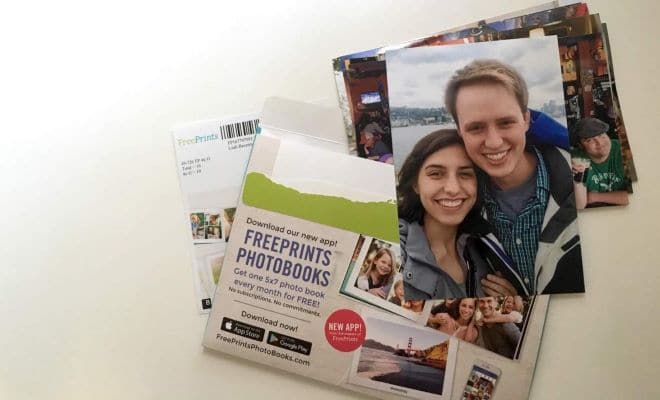 Although the name has 'FREE' in it doesn't mean you don't have to pay for anything. But the price is not so bad considering the services. The shipping charges range from $2 to $15 per order. You will see this price is cheaper than most of the other online photo printing services. Also, if you order something other than the initial offering, you will have to pay accordingly. The initial offering includes 85 different 4×6 prints, one 20-page 5×7 softcover photo book, and one 8×8 wall tile. Thus, if you want to add two copies of the same 4×6 prints, you will have to pay for the second copy.
Moreover, you will have to pay the price if you want more than 85 photos in a single month. Thus, if you want different size prints, a larger photo book, a hardcover book, or more pages, all you need to do is pay for them. This is similar to a subscription box service. You get what you want and there is no monthly fee and no commitment of any kind. Although FreePrints has a website, it will simply direct you to its iPhone apps. The FreePrints apps are
1. FreePrints: Photos Delivered
2. FreePrints Photobooks
3. FreePrints Photo Tiles
4. FreePrints Gifts.
Also, in the FreePrints app, you get an option to download Ink. Ink is an app from a different company that is associated with FreePrints.
FreePrints Apps
You will get your 85 free 4×6 prints from the FreePrints: Photos Delivered app. If you want to add a smaller (mini wallet) or larger (up to 20×30), you will have to pay for them. Also, the price is almost similar to other photo printing services. Also, you don't need to necessarily buy that many prints each month. You can get lesser points or none at all. All you need to do is pay for shipping on each order.
From the FreePrints Photobooks, you will get a free 5×7 softcover 20-page photo book per month. For this also, you only need to pay around $8 for shipping. If you want to add more pages, a hardcover book, a larger book, or more books, you only need the extra items you add. The same is the case for FreePrints Photo Tiles. With this also a free 8×8 photo tile and pay for the shipping. Also, from FreePrints Gifts you get a free photo gift each month. Every month there is a new gift and there are different other gifts you can purchase.
Ink App
If you want to make some cards, you can go to the Ink app from the link available in the FreePrints app. Although, the concept in Ink is completely different. You don't get any freebies. Also, you can buy credits and order cards from the Ink app and it will send them directly to you. You can use this app to get your holiday cards and send them to your friends and family directly.
You get cloud storage with the FreePrints app. But you can also use any other cloud storage service available. With so many options to already choose from like Facebook, Instagram, Google Photos, Dropbox, Google Drive, Amazon, Flickr, and Files, you won't have the need for another. Every month the app will send you a reminder for ordering your 85 prints, photo book, and/or photo tile. You can place your orders on the app anytime and anywhere. Moreover, with this subscription box-like service you will get a collection. All the extra charges are explained on the website, in the app, and in the app's description. Further, you will even get coupons for more freebies and free upgrades from time to time once you start ordering from FreePrints.
| | |
| --- | --- |
| Print Size range | From mini wallet to 20×30 |
| Photo Books | Yes |
| Variety of photo products available | Yes |
| Free shipping | No |
| Cloud storage | Yes, but limitations are unclear |
| Subscription | Sort of, but it's free with no obligation |
| Shipping time | About 12 days |
| Auto-crop | Yes, but easy to change |
| Photo corrections | Limited (filters only) |
| Option to pick up locally | No |
| Upload photos from other websites | Yes: Facebook, Instagram, Google Photos, Dropbox, Google Drive, Amazon, Flickr, Files |
| Photo quality | Great |
| iOS app | Yes: FreePrints: Photos Delivered, FreePrints Photobooks, FreePrints Photo Tiles, FreePrints Gifts, and Ink (a different company that has a partnership) |
| | |
Make Orders Easily and Quickly
Free Prints is a small app and takes up only 11.9 MB of space on your device. With the ultra-fast response rate of this app, you can quickly place your orders without any delay. Also, the easy-to-use interface makes it easier to place an order even if you have bare minimum knowledge of your smartphone features. Moreover, if you know your way around the iOS camera functions and the Photos app, then using Free Prints is nothing difficult. Here is how you can select the pictures on the app:
Firstly, select the photos you wish to print.
You can choose the photos by simply tapping on them. When you select a picture, you will see a check mark on them.
Furthermore, you can select the pictures from camera roll, Or you can import photos from Facebook, Flickr, Instagram, Dropbox, Google Drive, Microsoft OneDrive, and Picasa.
The selcted images will be imported and you can see them in thumbnail form.
What you will like?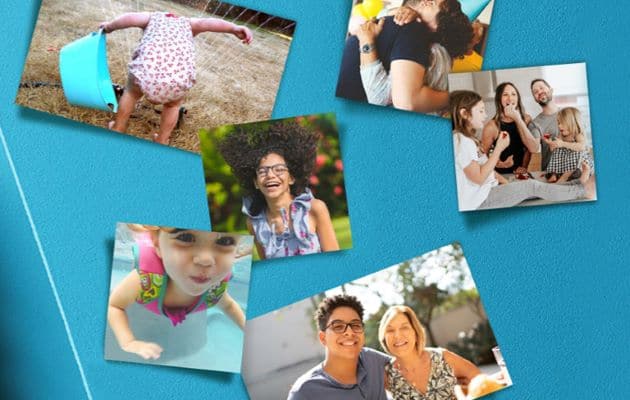 The best part is that the process of ordering photos and books is quite easy and fun. It feels like a monthly subscription box, also you are not obligated for buying every month. Moreover, you need to pay for only what you buy other than the gifts. You only have to pay the shipping charges, also the prices are reasonable. Also, the quality of the photos and products is also good.
Who will enjoy the app most?
FreePrints is a fun and affordable way to order photo prints. You can even use the app to keep your memory folder up to date by printing the best photos. You can print photos that you take with your phone or digital camera each month. New moms can get photo prints for their baby journal and keep it up to date with every new achievement of the baby. Also, travelers and parents can collect memories with this app's help. Teenagers can make their journals with the photos printed with this app. Also, if you are someone who takes a lot of pictures, this app is definitely for you.
Also, if you prefer the app to your friends you can earn bonus photo prints. You and your friend can both get 5 bonus prints every month for 6 months with this.
What you might not like?
The packaging is not that great. Although, the photos come in an envelope that has a label of "PHOTOS – DO NOT BEND", you don't have any guarantee that the carrier won't bend it. Also, the 20×30 print comes in a tube so it is rolled to fit inside. In the end, you will get curled edges. The biggest setback is you cannot place orders from your computer.
Conclusion
If you are not sure of getting yourself photo prints every month from FreePrints Photo Printing, then don't worry you are not obligated to order every month. You get up to 85 4×6 prints, a 5×7 softcover 20-page photo book, an 8×8 photo tile, and a different photo gift for free every month and this isn't a bad deal. All you need to do is pay the shipping charges that are not very high. Also, if you want to upgrade and add some more photos or gifts, then you need to pay only for the extras. Furthermore, it gives a subscription box feel and is easy to order. Moreover, you can order holiday cards and have them directly sent to your friends and family with the associated app, Ink. You can directly have photos from your mobile or even store them in the cloud space that the app provides.
If you have any questions, you can ask them in the comments section below.
Read More!