The top Electronic Sign software solutions can make signing digital documents online or in the cloud quick and easy. PDF files, which are a simple method to transfer documents amongst users with different operating systems and devices, are now a key component of the finest eSign software platforms.
It's no surprise, therefore, that PDF has become one of the most widely used document file formats on the internet, with PDF being used for both downloaded documents and documents sent between users, departments, and companies. The fact that PDFs may be pin code helps to ensure the integrity of the information and data sent in them. This has made them popular for corporate contracts, service agreements, EULAs, NDAs, and other crucial documents.
We'll show you the best Electronic Sign software options available today, with options for all budgets and business sizes.
what will you see here?
PandaDoc: Electronic Sign software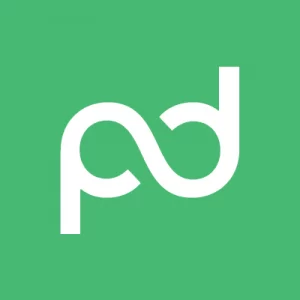 PandaDoc is a wonderful option for signatures, whether you only need a single signature for a one-time contract or need to have papers signed on a regular basis for your company. It has something for everyone and is quite simple to use.
If you only need a few signatures, the free plan can be enough for you. For $19 per month per user on an annual plan, the most basic plan includes an audit trail, template. And rich media with a drag-and-drop editor. Custom branding, approval procedures, CRM and Zapier integrations, and other useful features are included in the higher-cost business plan. This is $49 per month per user. Some tools, including forms, mass mailing, and Salesforce connection, may have an additional charge.
PandaDoc makes it simple for your customers to sign documents by allowing you to quickly generate or upload them for signing. Overall, PandaDoc is a decent option for most signature needs.
eSignatures.io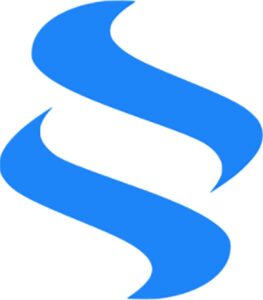 ESignatures.io is a lesser-known brand than some of its larger competitors. Nonetheless, the low pay-per-contract cost of $0.49 per contract makes it attractive to some businesses. Particularly those with a lesser volume of signatures that require features included in other more expensive signature systems.
There is no monthly cost or requirement for a subscription. This affordable price includes almost all eSignatures.io has to offer in terms of document and process management. SMS-based contracts, mass mailing, embedding, white-labeling, audit trails. Connections with a variety of sales and customer systems are among the features available. Moreover, unique branding and template choices allow you to adapt your papers to your company's style, allowing you to stand out among your rivals.
This software has a lot of helpful features and is fairly priced for a pay-as-you-go signature app. If you send fewer than 20 signature papers every month, this option might save you a lot of money.
Preview for macOS: Electronic Sign software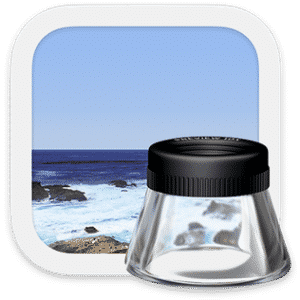 Preview is a free feature that works fine with macOS if you've ever used a Mac laptop or desktop to open PDF files or photos. Chances are you've used Preview and were only a few clicks away from adding a signature.
You may create and save your signature or initials on your computer using the Preview for macOS software. The simplest method is to sign a piece of paper and photograph it with your computer. You may also save your signature using the screen on an iOS device after you've saved it or may add it to a PDF by clicking the Markup Toolbar button or the Sign button.
You may also merge numerous PDF files and rearrange the pages in Preview. Also, you may password-protect critical papers so that unauthorized individuals cannot access them. Preview is simple to use, and the price is unbeatable. It doesn't work for everything, and it's only compatible with Mac OS X.
HelloSign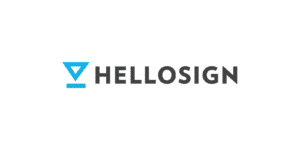 HelloSign is an online signature program developed by Dropbox, a famous file storing and sharing service. While it has many fancy features for larger firms willing to pay more, freelancers and solopreneurs searching for a complete service at a fair price may find HelloSign's Essentials plan to be enough for their needs.
You can store five templates, send reminders and notifications, modify signer fields, validate signature data, integrate cloud storage. And can also send an infinite number of signature requests with Essentials. Two-factor authentication and tamper-proof papers are among the extra security measures. When invoiced annually, the cost for only one person is $15 per month. The next level, which is invoiced annually and includes two users for $25 per month each, offers bespoke branding, bulk sending, and additional integrations. Before paying, you may test it for 30 days for free.
Serious users with technical abilities may want to use the HelloSign API to add electronic signatures to their websites or apps. But most freelancers won't. It provides enterprise-level security and compliance tools that can be used by anybody, regardless of their profession or need.
Adobe Acrobat Pro / Adobe Sign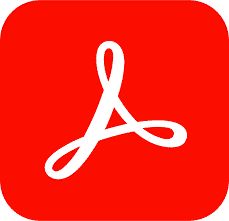 Adobe Acrobat is a software app that allows you to read PDF files. Upgrade to Adobe Acrobat Pro if you require more features, like the ability to add a signature to a document. When you sign up for an Adobe Sign membership, you may also send your PDF to the web for signature and payment.
Acrobat Pro is a program that works with signature. The monthly fee for the Windows-only edition is $12.99, while the monthly fee for the Windows/Mac version is $14.99. Additional Adobe Sign signature options are from $9.99 to $19.99 per month, depending on your exact online signing requirements. These can range from simple tasks like producing PDFs and signing papers to more complicated tasks like website integrations and custom branding.
Without an Adobe Sign subscription, you may add signatures from your team members using Adobe Acrobat Pro. Anyone on your team, or anyone else, may sign a document securely using Adobe Sign. This includes choices for customer branding, website-based signing, and other handy features.
DocuSign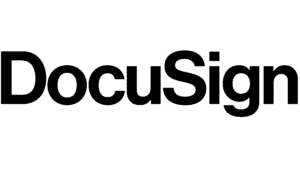 With a long history of assisting individuals in signing electronic documents, you may be familiar with DocuSign if you've ever purchased or sold a house. DocuSign stands out as a strong solution for safe signing and storage for firms with a lot of important contracts.
When billed annually, the basic account costs $10 per user each month. Five signatures each month, basic fields, and usage of the mobile app are all included. You'll have to spend more if you want more, for $25 per month per user. The Standard Plan adds reminders and alerts, comments, and customizable branding to the basics while the Business Pro plan adds payments, signer attachments, and bulk send for $40. A la carte goods, such as website or app connections, identity, and authentication, electronic signature. And more, are available in addition to the improved Standard and Business Pro plans.
DocuSign's Agreement Cloud is a strong contender in this area. Since it lets you automate and improve how you handle your signing and contract process. A collaborative platform for contracts and negotiations, document analytics, identity verification, notary, activity tracking. And numerous integrations are among the other offerings. It isn't the cheapest option. But it can handle even the most complicated and intricate signature requirements your company can come up with.
signNow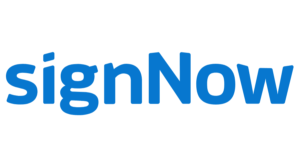 SignNow does everything you'd expect from a signature app, but it also includes an airSlate-powered payment system that's both powerful and simple to use. SignNow's basic plan is $8 per month and includes document signing, unlimited templates, basic fields, and a mobile app. The cost of adding airSlate for payments is $30 per month. The Enterprise plan from SignNow costs $30 per user per month and includes payment requests whereas the other plans need an upgrade.
However, for firms that need to accept a large number of payments using online signatures, the expense may be acceptable with an online PDF editor, drag-and-drop form builder. And workflow automation, AirSlate makes connecting to payment systems like Stripe a snap.
The signNow and airSlate solutions take care of what you'd have to do with several apps otherwise. When sending out signing forms and contracts, it is PCI compliant for card payments and provides you with the necessary tools to get money in the bank.
Conclusion
You might be able to discover a quick and free electronic signature software that captures the information you want depending on your demands. You may need to upgrade to a full solution like PandaDoc, DocuSign, or signNow as the business needs to expand. In any situation, it's critical to select a safe solution that you and your clients can rely on to complete the task on time and on budget.
Electronic Signing has become a standard part of e-business. Electronic Signing solutions are used for legal and business documents as well as for electronic and mobile payments. Choosing the right electronic sign software is an important decision that can help you streamline your business and increase efficiency. You need to consider your specific business requirements and workflow, as well as the software's overall functionality. Electronic sign software can help you manage documents, streamline workflow, reduce errors, and ensure accuracy.
Read more