Since employees are the lifeline of every business, having the Best HR Software couldn't be more essential. HR software is a reliable friend for HR professionals, streamlining complex processes and ensuring the workplace runs smoothly. It is the foundation for managing everything digitally, including hiring and personnel records and payroll. You can also collect employee reviews.
HR staff can concentrate on what counts, raising a motivated and flourishing workforce because of HR software's efficiency and accuracy. Along with the needs and requirements, choosing the right HR software for your business is essential. Don't worry; we got you covered! This blog has mentioned some of the best HR software revolutionizing how HR operates and making life easier for HR heroes! However, in this review, reasons to buy and avoid are mentioned, which you should also consider.
What will you see here?
Sage Business Cloud People
Elevate your talent management with Sage HR software
Sage Cloud is a cloud-based HR solution that aids companies of all sizes in efficiently managing their workforces. The hiring process can be streamlined, employee information can be conveniently maintained, and timely and precise payments can be made to all employees thanks to Sage HR.
Your hiring system, from posting positions to screening applicants to making offers, can be automated with its assistance. You can use it to handle employee leaves of absenteeism including parental leave, sick leave, and vacation time. From arranging training sessions to measuring employee skill growth, you may manage your development and training program for employees. Additionally, it offers a range of analytics tools that can assist you in monitoring and evaluating your HR indicators.
Payroll and Time-off management:
Sage People assists you in managing your benefits and payroll plans, including the computation of salaries, tax deductions, and other payments. Additionally, it offers resources for controlling employee perks including retirement plans and health insurance. Employee absences can be managed more easily when vacation days, sick days, and other time-off requests are tracked.
Performance Tracking with Time and Attendance:
You can define objectives and assess employee performance with Sage HR. This promotes employee growth and guarantees that everyone is working toward the success of the business. You can manage time off requests and keep track of employees' hours and attendance with Sage Business Cloud People. By doing this, you can make sure that you are abiding by labor regulations and that your employees are paid fairly.
Pros:
Cloud-based software

Wide range of features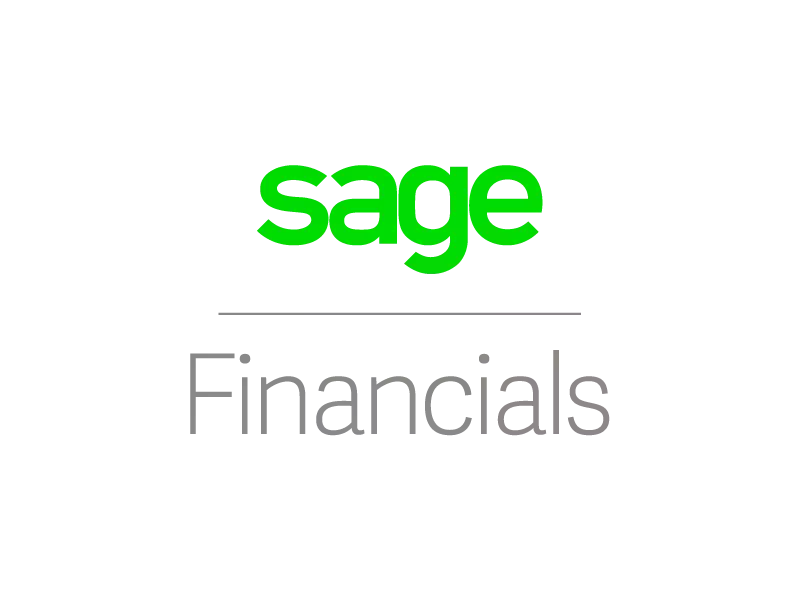 SAP SuccessFactors
Cloud HR Software - SAP
You can place your people at the core of everything with the SAP SuccessFactors Human Experience Management Suite, generating experiences that actually boost competitive advantage. It is also best when talking about enterprise resource planning (ERP). Stronger connections between HR departments across the company are made possible by effective cloud HR software, which also enables people to perform to the best of their abilities at work. Understand your workforce by paying attention to their requirements and taking the appropriate steps to enhance the working environment.
Employee experience Management and Talent management:
Utilizing employee experience management tools, you can gather ongoing input from each employee interaction and take the appropriate steps to influence productivity, engagement, and creativity. The SAP SuccessFactors HXM suite's technology and tools are completely linked, enabling automated employee listening, evaluation, and guided action planning. Your employees, managers, and HR specialists may succeed with the help of this cloud-based talent management system.
You may choose the best candidates, motivate workers, help them advance their careers, and guarantee that each employee receives recognition and appreciation. These talent management tools can assist you in providing individualized experiences from the point of recruitment to the point of retirement, from attracting the best applicants to developing, inspiring, and keeping them.
Payroll, Workforce planning, and HR Analytics:
You can streamline and automate business procedures in the cloud with the help of basic HR and payroll solutions. Additionally, they provide tools and technology for document management, digital workspaces, and time tracking that are all seamlessly integrated on a single platform.
Utilize people analytics to gain data-driven knowledge of all HR activities. Using information and analytics, SAP SuccessFactors solutions and the SAP Analytics Cloud solution may help you improve business choices while enhancing the efficacy and visibility of HR. Give your HR analysts, experts, and coworkers the tools they need to respond to inquiries about your workforce in a timely and accurate manner.
Pros:
Suitable for large, small midsize businesses smbs

Cloud-based software
Cons:
Extensive features might be complex for some
Bamboo HR
BambooHR: The Complete HR Software for People, Payroll & Benefits
BambooHR helps you save time and energy so you can concentrate on developing your workforce, enhancing employee training, and advancing your organization. Small and midsize businesses (SMBs) frequently use it because of its reasonable pricing and user-friendly design. It is a comprehensive HR platform with intuitive features and versatile connectors that streamline and support each phase of the employee experience while remaining connected to a single, safe source of data.
Moreover, it enables you to locate, recruit, and onboard the best workers quickly. You can build a strong experience for applicants and better initial days for new hires with the help of the robust application monitoring system and active onboarding duties.
HR Data and Reporting and Integration marketplace:
The database offers a simple and secure way to monitor and report on private employee information. With 49 built-in reports, you may rapidly generate, and make smart, educated decisions. With the BambooHR Mobile app, everyone will have mobile access to vital HR features. The secure, single database makes it simpler than ever to enter and use HR data.
You can utilize the information to take action and create major improvements in your organization using the 49 built-in reports. By integrating confirmed, ready-made applications with BambooHR, you can further simplify company procedures. You have access to hundreds of solutions to support the success of both your people and your organization while maintaining the accuracy and security of your employee data.
Employee experience and performance with Payroll Benefits:
Employee development and listening to their feedback are essential to a positive workplace culture. BambooHR provides solutions to make it easier for you to get employee input, boost fulfillment, and develop your workforce. With the support of BambooHR's feedback and sentiment tools, you can create a culture of open, timely communication that fosters growth and a positive employee experience. You can manage benefits enrollment, track hours worked, and process payroll all from one place with BambooHR.
Pros:
Secure Employee database with Automated reporting

Hiring and Onboarding features
Cons:
Not ideal for large business enterprises

Workable
Leading recruiting software and hiring platform - Workable
Workable is HR software that is hosted in the cloud that enables companies of all sizes to identify, hire, and onboard excellent employees. It is a popular option for companies that want to simplify their hiring procedure and enhance their recruiting results. It provides a variety of tools to simplify hiring and recruiting, making it an important resource for companies looking for effective HR solutions. It offers three plans such as Starter for $149, Standard for $299, and Premier for $599.
Exceptional hiring with evaluation and collaborative tools:
To recruit and select employees, there are many different qualities. To ensure you reach more people in less time, Workable immediately posts it to up to 200+ employment sites at once. Six language options, a career page builder, the ability to sift millions of prospect profiles, AI-powered candidate suggestions, automatic target outreach, LinkedIn RSC, candidate-friendly applications, and a referrals portal with reporting are just a few of the features.
Interview kits and scorecards, anonymized screening, video interviews, Zoom integration, 2-way email, calendar sync, support for scheduling and shift planning, and mobile apps for iOS and Android are just a few of the evaluation and collaboration tools available. Additionally, it has capabilities like sharing candidate profiles, creating custom candidate profiles, etc.
Automation process with onboarding and managing features:
Texting, requisition and budgeting workflows, custom pipelines, approval workflows, candidate surveys, offer letter templates, technical tools, advanced reporting and analytics, and Navigating local, national, and international law with automated tools and reports are just a few of the automated features that take the work out of compliance.
Employee directories, Custom onboarding templates, time-off management, Employee self-editable profiles, ORG charts, and Fillable templates for documents with e-signatures are just a few of the onboarding and managing capabilities. Additionally, you can control access to company-wide papers and e-signed files while keeping everything in a secure location. You may locate and connect with any worker at your company by using the search and filtering tools.
Pros:
Customization and flexibility options

World-class security with great support
Cons:
Price is higher for small businesses

PeopleHR
HR Software - PeopleHR
People HR Software is a full-featured and user-friendly tool made to simplify the administration of human resources in businesses. It provides a variety of features and resources to make HR chores simpler, making it a priceless tool for companies trying to improve their HR procedures. In the UK and Europe, business organizations often opt for it. This software comes in four different plans with distinctive features.
The plans are named Essentials for £3, Professional for £5, Enterprise for £7, and Elite for £9 per month per employee. There is no free version available, but yes they do offer a free trial. Apart from the features mentioned below, there are also several other features that this software provides. The feature includes recruitment and retention, HR Payroll, time management, HR reporting, and data.
Absence management and Self-service feature:
Give your employees the ability to self-serve. Give your employees access to simple HRIS software so they can update their personal information, report absences, and look for vacations. Your HR data will not only be more accurate, but you'll also be able to cut expenditures and administrative time. You can instantly view, log, and modify absences and holidays thanks to this HR management software.
Thus, it helps lessen the stress associated with employee absenteeism. This one of the best online learning platforms offers your team a variety of techniques to comprehend, manage, and report on the many absences occurring throughout your firm, from automated absence data collection to simple set-up "absence rules."
Applicant tracking system and Employee engagement:
Keep every step of the hiring straightforward, from posting jobs through onboarding. You can locate, keep, and manage your personnel using HR software from a single, user-friendly platform. With this applicant tracking system (ATS), you'll have the best chance to locate suitable individuals who thrive in your company culture from the job advertisement to the offer letter.
Make the greatest advertisements, gather and understand all of your applicant data, and use dynamic video interviews to bring your candidates to life. Moreover, use Ripple workflow and appraisal software to support your staff in producing their finest work.
Pros:
An application tracking system with Employee tracking

Salary and attendance information
Cons:
Mobile app needs to be improved

Lanteria
Lanteria HR solutions
The comprehensive and adaptable Lanteria HR Software was created to improve the administration of human resources within businesses. It is HR software that is hosted in the cloud that helps companies of all sizes efficiently manage their workforce. It is a well-liked option for companies that utilize Microsoft SharePoint. There are no such fixed pricing plans for this software. The prices are been decided on the basis of the features you choose. The costs are determined by the features you select, the number of employees in your business, the Lanteria HR modules you're interested in, and whether the system will be deployed in the cloud or on-premises.
Cost-effective HR system for all your HR requirements:
This platform aids in streamlining your HR procedures, saving you a great deal of time and money. You can acquire a top-notch HR system from Lanteria HR that is cost-effective. This software serves as a one-stop shop for all of your business's HR requirements. This platform includes everything, from hiring to managing performance to learning and development.
Five Powerful Modules and Microsoft Tools:
The fundamental HR procedures are automated using Core HR, and all employee data is kept in a single location for transparency's sake. The HR management software has five strong modules. Employee profiles, unique HR procedures, out-of-the-box reports, e-signatures, ORG charts, and compensation management are their names. Whether it's Office 365, Teams, SharePoint, or other Microsoft technologies, Lanteria HR delivers seamless interaction with workplace apps. You may handle your HR responsibilities with Lanteria directly from the accustomed Microsoft user-friendly interface.
Pros:
Simple and intuitive

Cost-effective HR System
Cons:
Cant add interview notes to the reporting
What are the features to consider in HR software?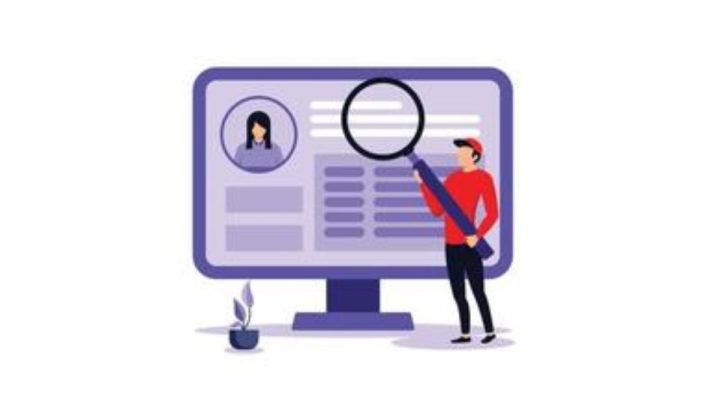 To choose HR software that effectively fits your firm's demands, you should consider several essential aspects. Look for software that lets you centrally store and organize personnel data, such as biographical information. Also, look for recruitment and applicant tracking software for employment history and performance histories that makes it easier to locate and track the best job applicants for your company. Make sure the program can manage tax deductions, payroll calculations, and the creation of precise payment records. Consider Time Off Management features because they make it easier to efficiently manage requests for time off for vacation, sick leave, and other reasons.
Capabilities like tracking Performance Management, Reporting, and Analytics are helpful to measure employee performance and make data-driven decisions. However, the main aspects of these online learning platforms are how to manage employee data, applicant tracking, benefits administration, scheduling, and shift planning. Furthermore, it considers processing payroll, scheduling time off, tracking performance management, creating a user-friendly interface, and having reporting and analytics capabilities. Human resources efficiency will be improved by selecting software that aligns with your firm's unique HR requirements.
Conclusion
We have mentioned some of the best HR software in this review, each of which is a superhero. They are the driving force behind HR's ability to organize, plan, and be successful. This software handles everything with finesse and precision, from streamlining the hiring process to boosting employee engagement and guaranteeing flawless payroll. They allow Human resources professionals to change the workplace by promoting a culture of expansion, effectiveness, and enjoyment. Remember that the unsung HR heroes using the best HR software are the foundation of every successful organization. However, in this review, reasons to buy and avoid are mentioned, which you should also consider.
Apart from these, XCD is also best as it is built on the Salesforce platform. Zenefits Z2 also offers impressive features that attract many people in venture capital (VC).
Read More